Badger 5 Edition...Its all about the flow...
Staff member
Moderator
I have been applying subtle tweaks to my S3 since I bought it back in October 2008.
I have not made a big thing about my tweaks as I like the sleeper appeal of a car looking pretty standard hiding all sorts of untold silly nonsense...
My most public tweak to date has been my efforts to secure a decent FMIC and this tale can be found in the stickies here:
http://audi-sport.net/vb/showthread.php?t=75425
I have been after a turbo conversion of sorts for a little while now as everything is more or less in place ready for this next step. I have spent a bit of time over at Badger Bill's and have seen Matt20vt's big turbo A3 become a reality (and I have also been out in this very fast machine too), various SEAT Ibiza's and Leon's with all sorts of tuning goodies thrown at them (those SEAT boys aren't shy) and more recently a VW Polo with a GT30!!!, I wasn't convinced I wanted the agro of going BT and just thought I go K04 hybrid and 3" downpipe as I like the idea of the engine bay retaining its OEM look. However..... after another trip to see my good friend Badger Bill last week, its almost as if he has been reading my mind as setup on his spare engine when I walked in was....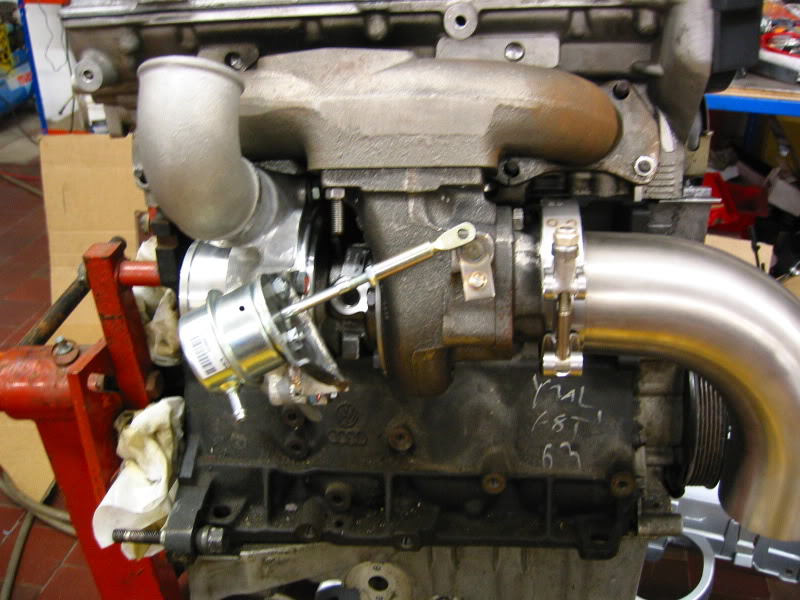 ...an underslung GT3071R with a an 0.62 hotside (PAG Parts mani)....
Yes, you've guessed it... this is now destined for my car
Rods, injectors and various other parts are now on order with a mind to get this fitted early September and hopefully done and mapped ready for the Castle Combe Audi track day in October...
I will update this thread with more info and of course pics of the build progress... in the mean time, here are more pics of the turbo...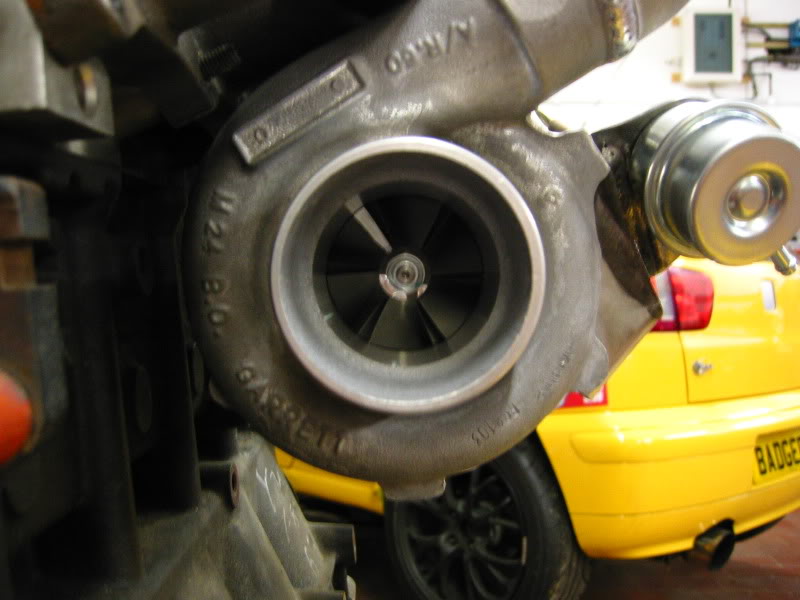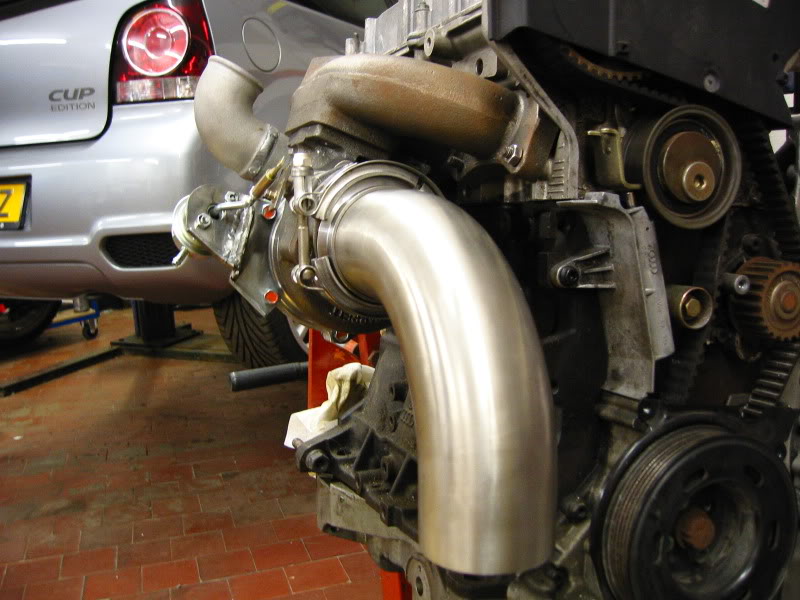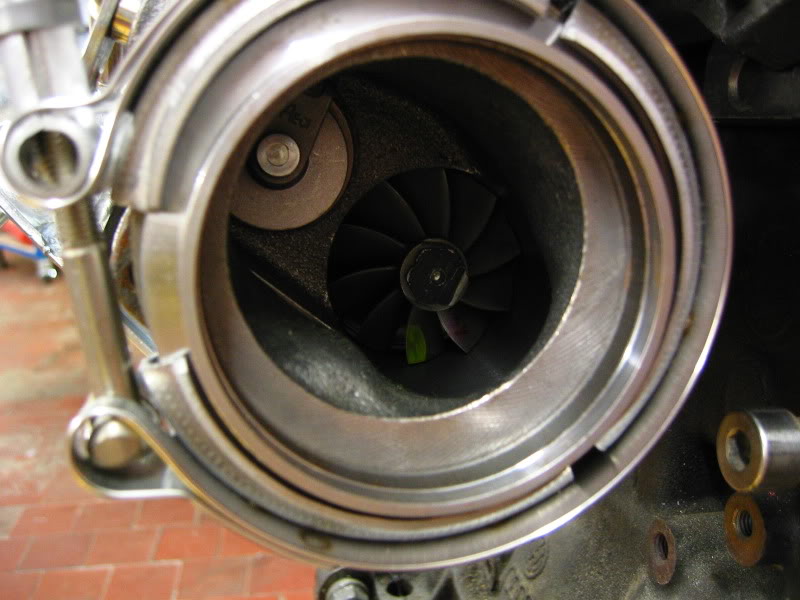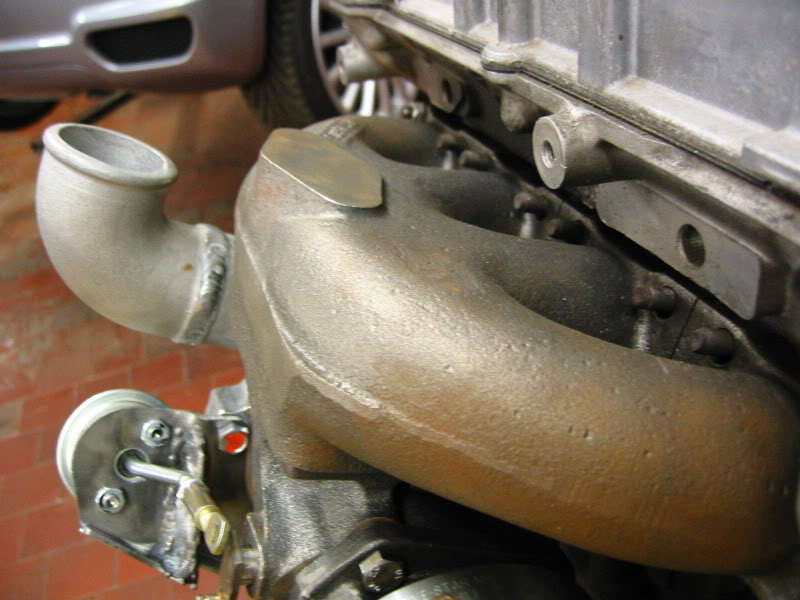 <tuffty/>
Last edited: