Joined

Apr 20, 2009
Messages

3,438
Reaction score

71
Hi,
Some of you guys already know me, I have been a member on here for over a year.. I have a Phantom S3 8P3...
I have created several threads over the time ive been a member but never really had a main build thread so thought i would even though i havent actually done much building yet...
It all started last February, i was bored of my beloved GTTuning Cooper S.. although it was so dearly loved i felt i needed a change, something bigger, faster yet still tunable and good looking (classy)... i always wanted an S3 since seeing one (when first released) in Audi on a 56 reg in sprint blue..
So cut a long story short i went to Audi and within two weeks picked up my new car.. (im very impatient and found a new facelift that was in stock) part of the reason i dont have buckets
so here she was after 200 miles and her first pics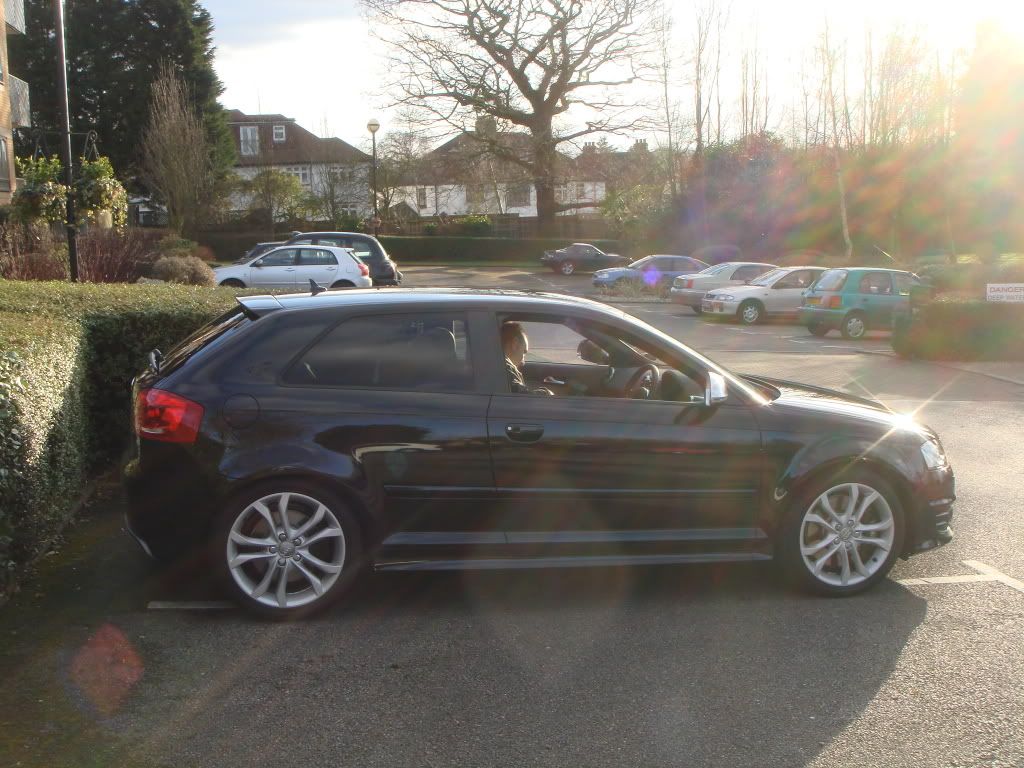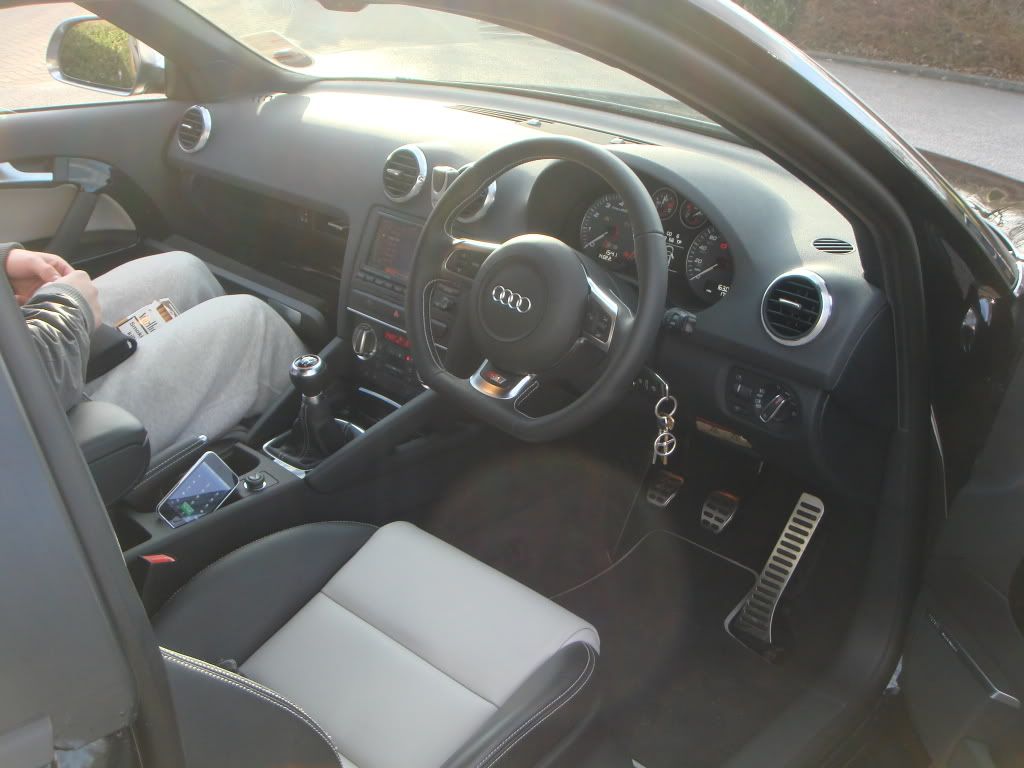 i was instantly in love.. everything about the car was spot on apart from the ipod dock which was a right rip off!!! but mehhh
few months went by and my car got egged!!
so i contacted Gleammachine, and had her detailed... few pics.. (she looked 10x better than when i collected her)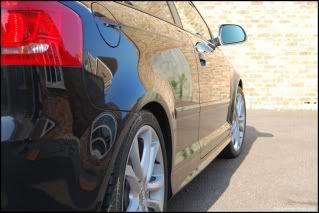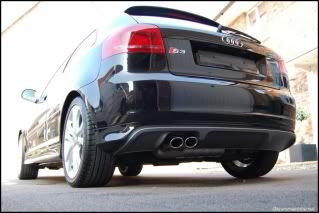 next up was a visit to AMD essex for Revo stage 1... what a transformation..
she made 328BHP/324Lb/Ft
then i snapped up an Evoms Intake and had that installed
now she was sounding lovely, feeling a lot looser and generally all round better to drive... finally starting to unlock some of her potential...
I now wanted to sort the looks out a bit, sounds mad but i really dont like having a standard looking car... now i know people object BBS CH's cause they're common as muck bla bla bla.. but i think they are one of the best looking wheels out there + take it away from the standard look so win for me...
I went with 18x8 et50 with a Michelin PS2 all round in 225/40/18 (i really wanted to keep the ride from being crashy, as i made this mistake by putting 18's on my Cooper S...
Offer up..
looks good enough... down to the bank to ge the cash and wallop...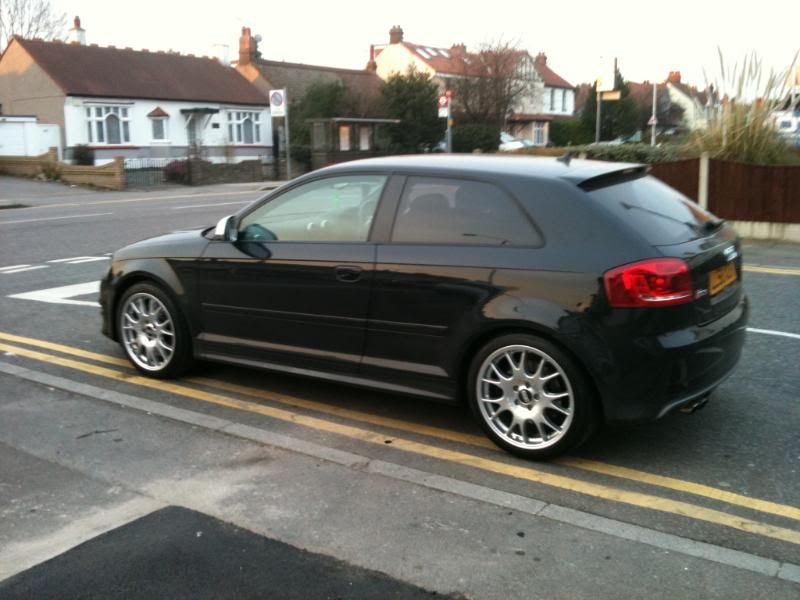 now i got the wheels the gap starts to bother me so i immediately order some H&R's from Damian @ DPM thanks
whilst waiting for these i had the unfortunate luck of some ******* crashing into me...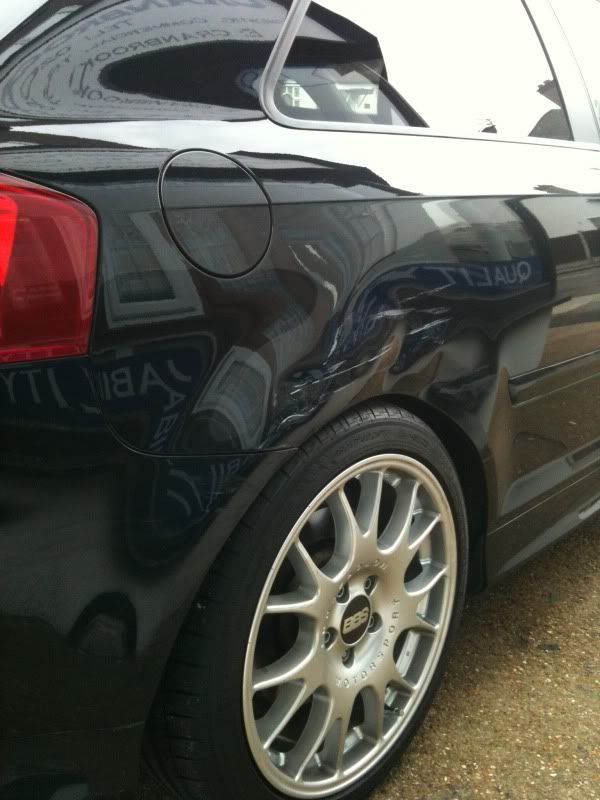 thanks you unisured ****!!
so it was three months in total without my baby, in this time i had a a4 tdi, s3, TT 3.2 and a nissan pixo... see pic of my favourite!
so once i got it back finally i got the springs fitted and took some new photos, really liking how she is looking now..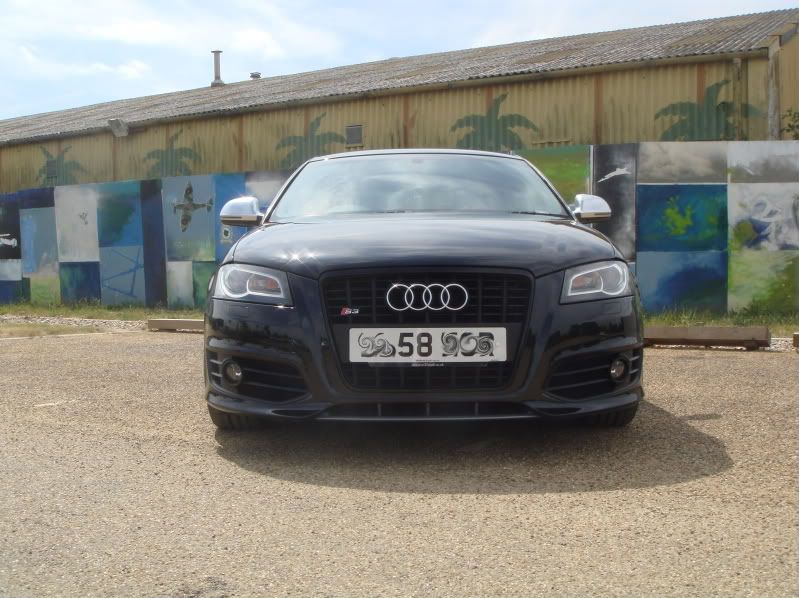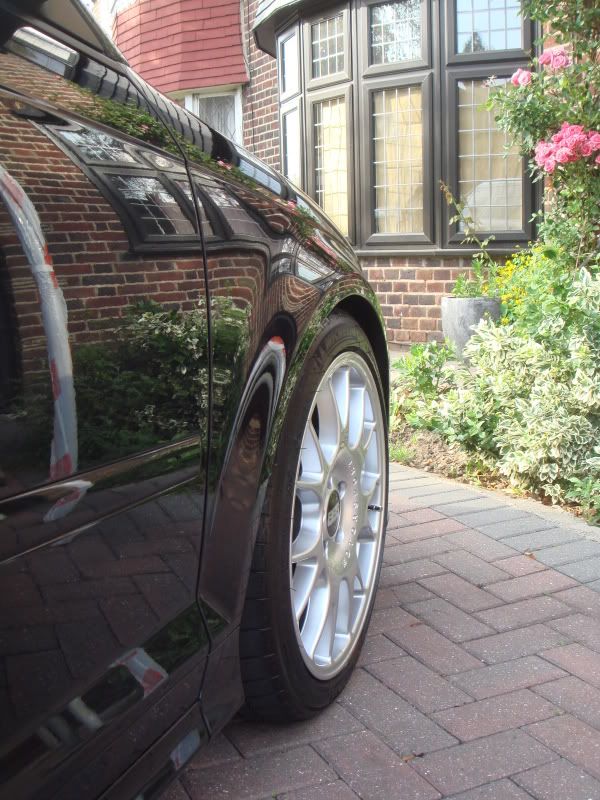 and one dirty one
so thats all for now...
Trying to save some money now so i can get Led's, Spacers, Arbs's, Stage 2 map and TBE.. want to do all that in one hit! watch this space.....