Way back in November i finally took the plung and ordered my S4. Two weeks later the Boxster was sold for 1.5K more than the trade in, and the long wait began.
From this point it was a race to find a nice old motor to run until delivery in March. It was a harder job than i expected and i ended up paying over the odds for a little red fiesta. I blame the scrapage scheme..........far too many nice little cars getting squished IMO.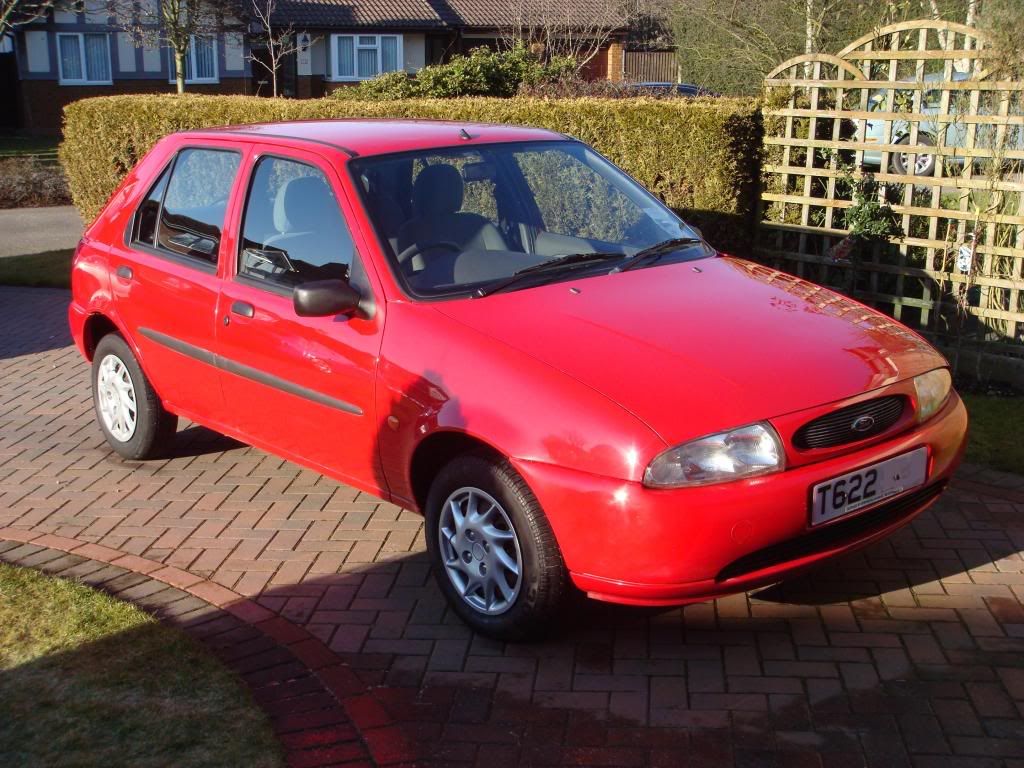 Two weeks into Fiesta ownership and i needed to replace the rear shock as it was just dangerous. However when the snow came, i was that glad the boxster had gone as the fezza just kept going and going.
Anyway mid Feb i get the call that my car is in and that we are on for a 1st March collection.
My car is a very simple spec S4:
Sprint Blue
RS4 Alloys
Heated Sports Seats
B&O
Bluetooth
Rear Park
Drive Select with Damper Control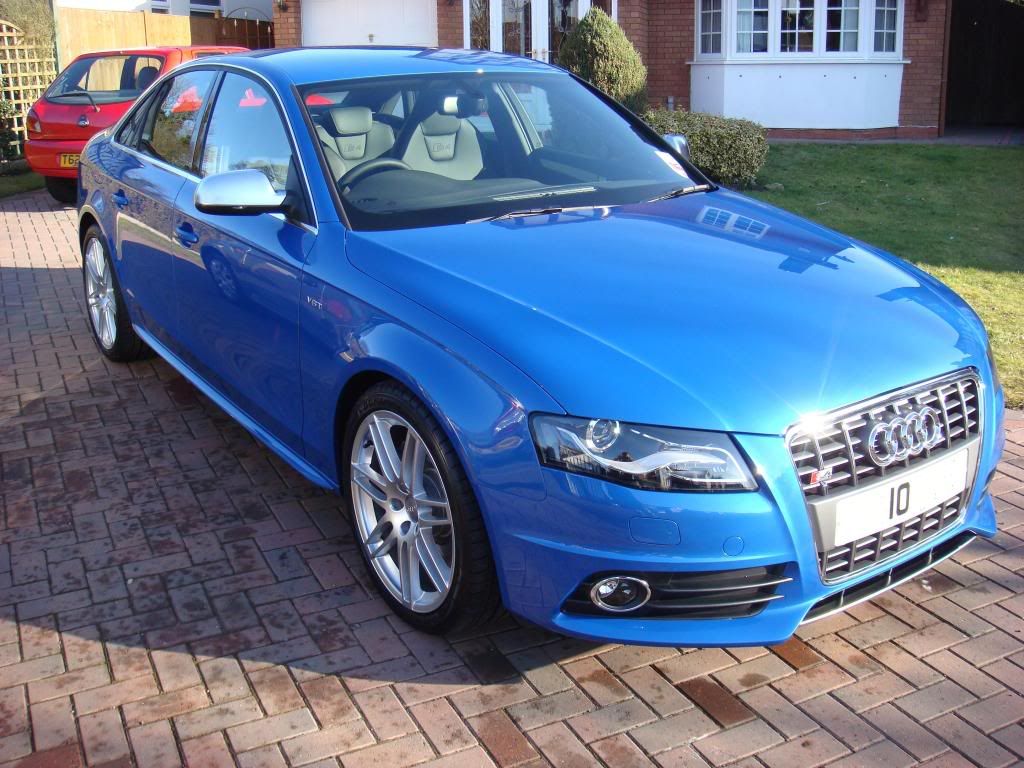 I have to admit that i would have loved the Sat-nav, folding mirrors, advance park and the full ADS, but the budget on went so far
Have to admit that i love the car to bits. The photos dont do the colour justice, they have made it look very pastle when in reality its a lovely deep colour. I think its my fault for trying to take some shots in full sun light.
Here is what i think so far:
Dont get sprint blue if you will be leaving it on 18" wheels, it needs 19" to balance the colour.
The nappa seats are expensive, but worth every penny, and dont forget the heaters as they are damn cold in the mornings.
The B&O in the A4 is sublime, the quality is fantastic whatever you are listening too.
The ride of the car is very compliant, firm but not crashy. If i am honest i struggle to notice the difference between dynamic and comfort, but maybe she just needs to bed in a bit more.
The xenon lights are blo*dy fasntastic, i recon i could land an airplane with these babies. I love the home lights how they come on with the fog lights. If it was illegal i would drive around with that combo at all times.
29mpg, yer right. I know the engine is tight but even with being careful i am looking at a more realistic 24mpg at best. I dont really care though TBH as i thought she would need super unleaded, so 95 ron is a nice offset saving. Does anyone run their car on 97 or 98 ron fuel? Can you tell any difference?
Erm i think thats about it. I can highly recomend Stratford Audi if anyone is looking to buy.
Thanks for looking.