Badger 5 Edition...Its all about the flow...
Staff member
Moderator
I had a chat with trups (
EM Tuning
) as I have always wanted to replace the interior lights with LEDs and there seems to be so many types of LED bulb out there that I just couldn't be ***** to sit down and sort it... thankfully trups could be ***** and after letting him know what bulbs were currently in the car he sorted a kit out for me...
The kit arrived promptly (he sent them out Tuesday and they turned up the following day)... the kit consisted of LEDs to replace the following...
Front interior lights, front map lights, visor vanity mirror lights, glovebox light, rear interior map lights, boot lights, door puddle lights and door red warning lights...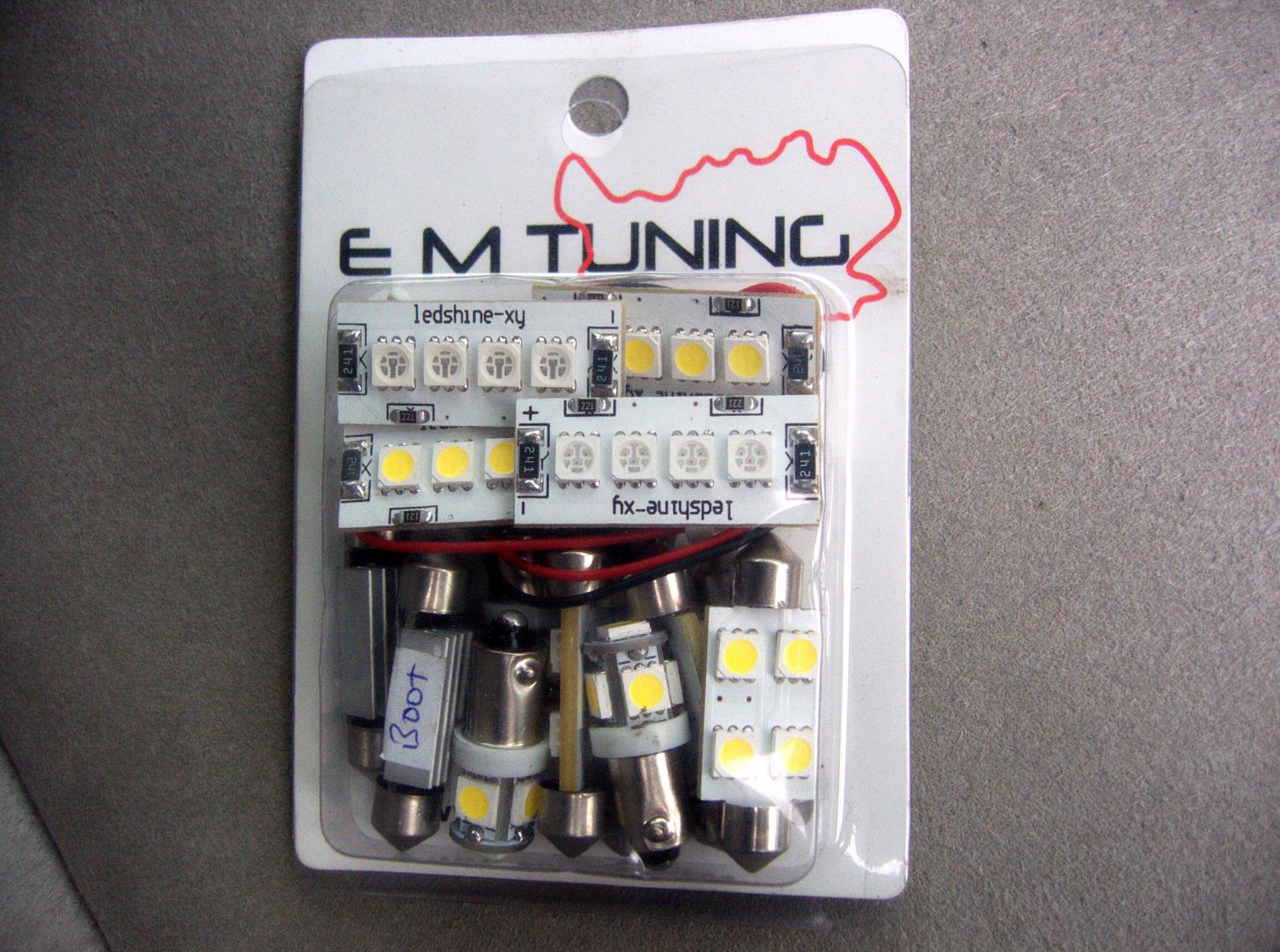 the LEDs were labelled up appropriately to make it a no brainer as to which bulb was for what light...
started off by changing the rear map lights...
...the difference is fairly obvious...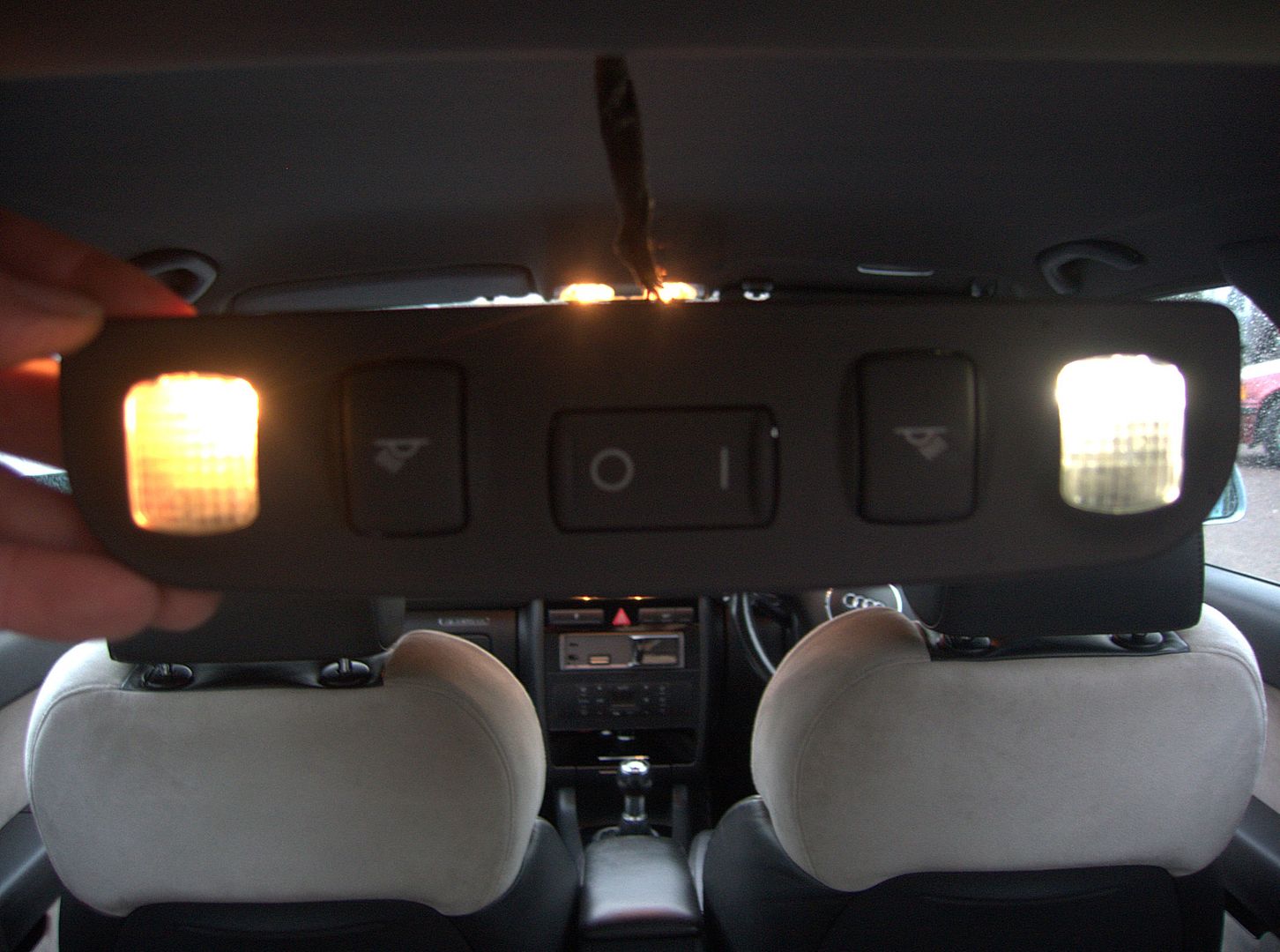 then did the front interior light cluster... before...
...festoons replaced...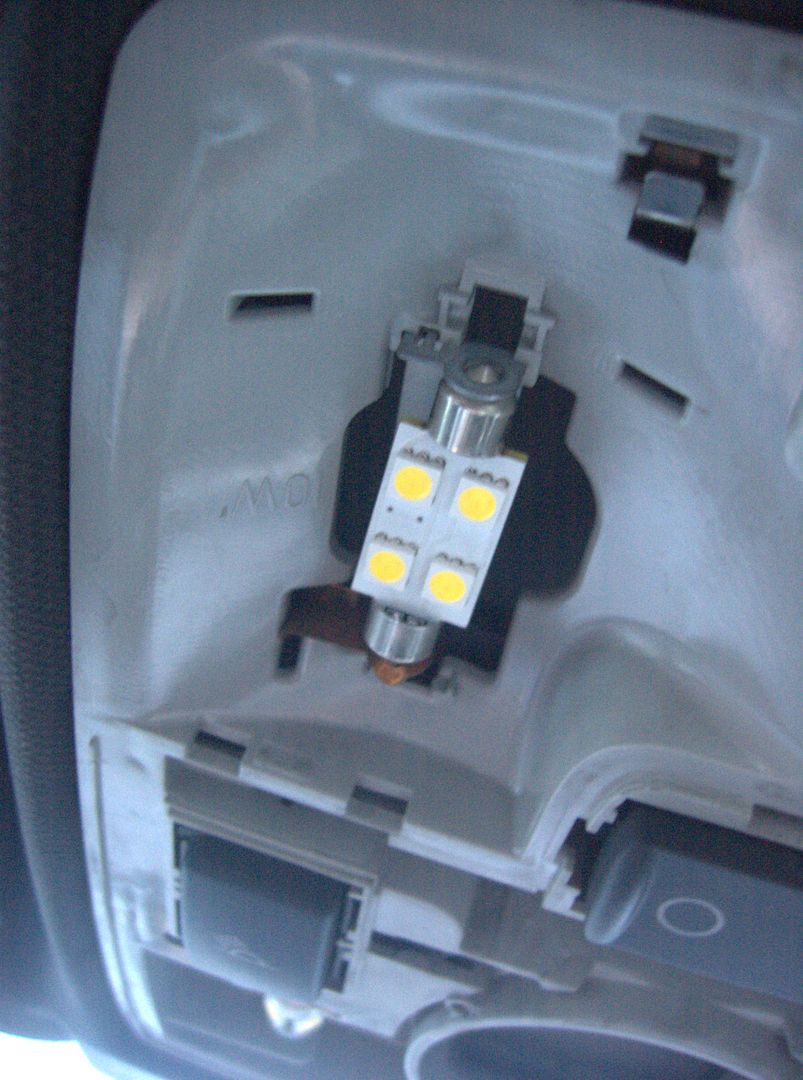 ....map lights replaced...
....bit of a difference between the LEDs and good ol' fashioned bulbs...
On to the door lights... my S3 has red door warning lights and white puddle lights so... out with the old bulbs..
Had a few probs sliding the LEDs in so had to tweak the bulb holder contacts a bit with small needle nose pliers to get it to slide in ok...
...there was also a small issue with the fly lead 501 connector on the LED as it would fit the contacts very well... this may well be down to the design of the bulb holder so out came the pliers again for a bit of tweaking and I also placed a bit of insulating tape on the back of the LED as it was close enough the the contacts for me to feel uncomfortable about it...
The result...
Same process for the puddle lamp... before...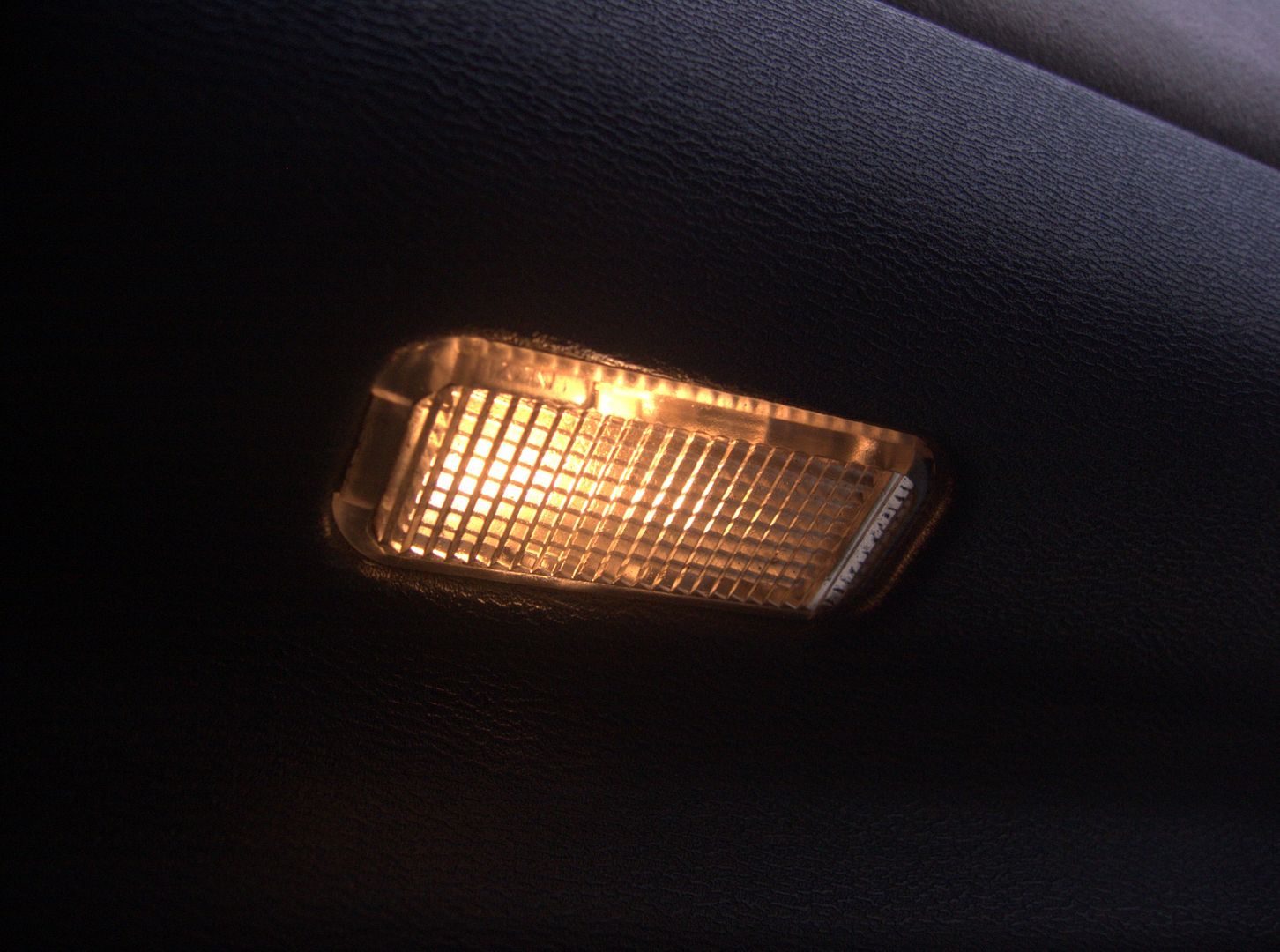 ...after...
After doing both doors I then fitted the vanity mirror light bulbs... they are a bit of a ****** to get out as the metal clip can get caught up so be careful...
Before...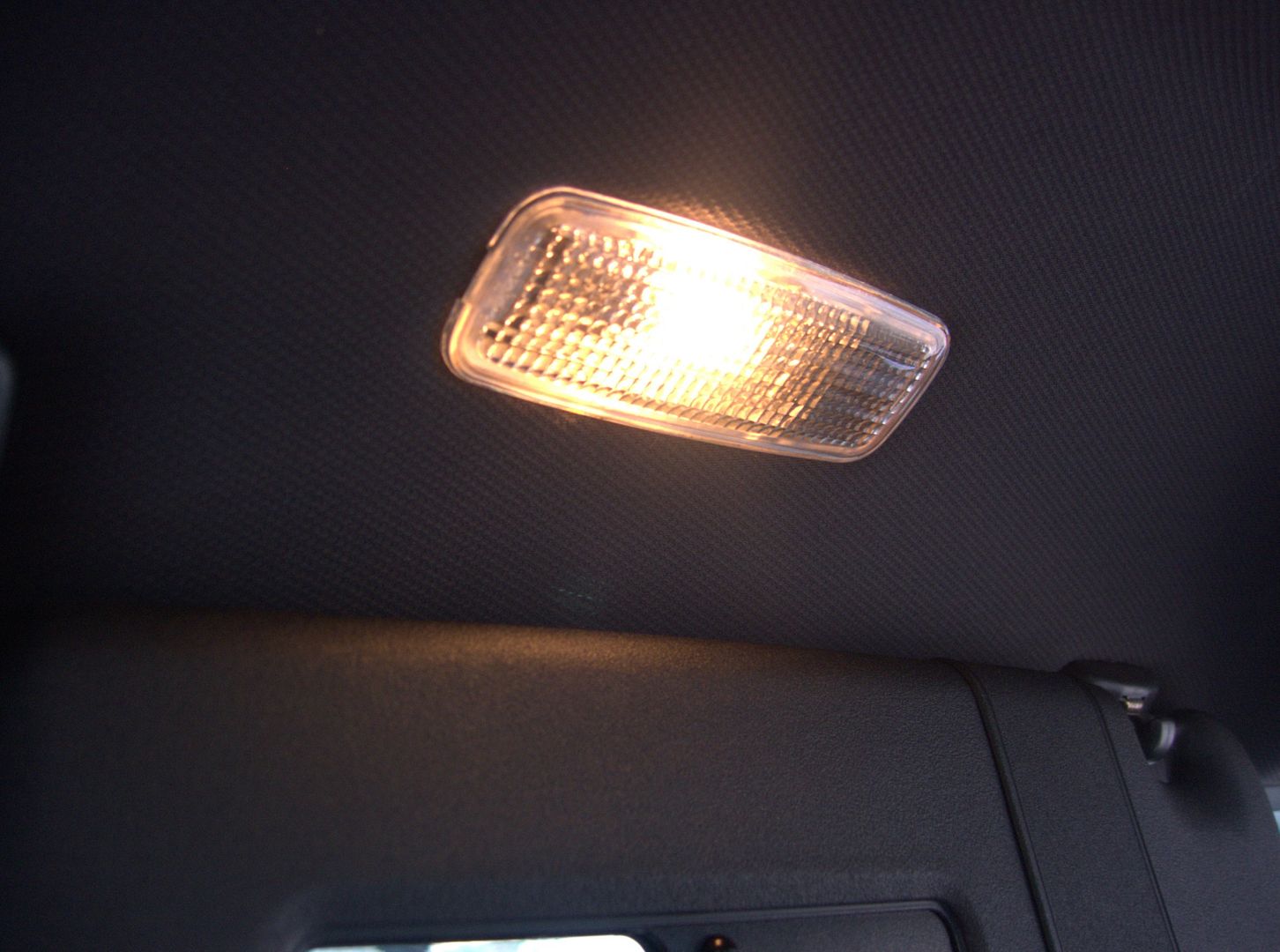 ...after...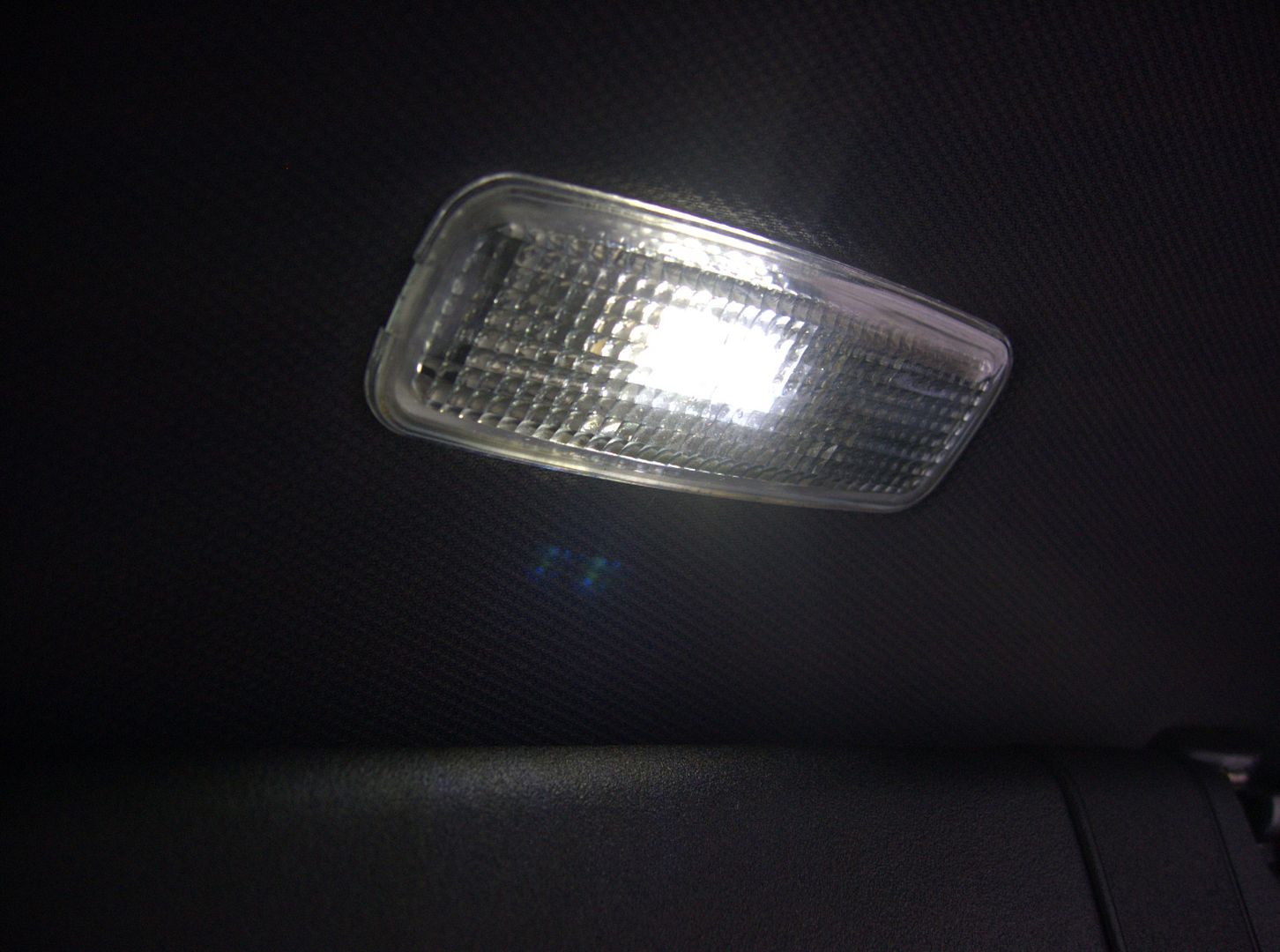 Next the glove box LED...
...and finally the boot lights...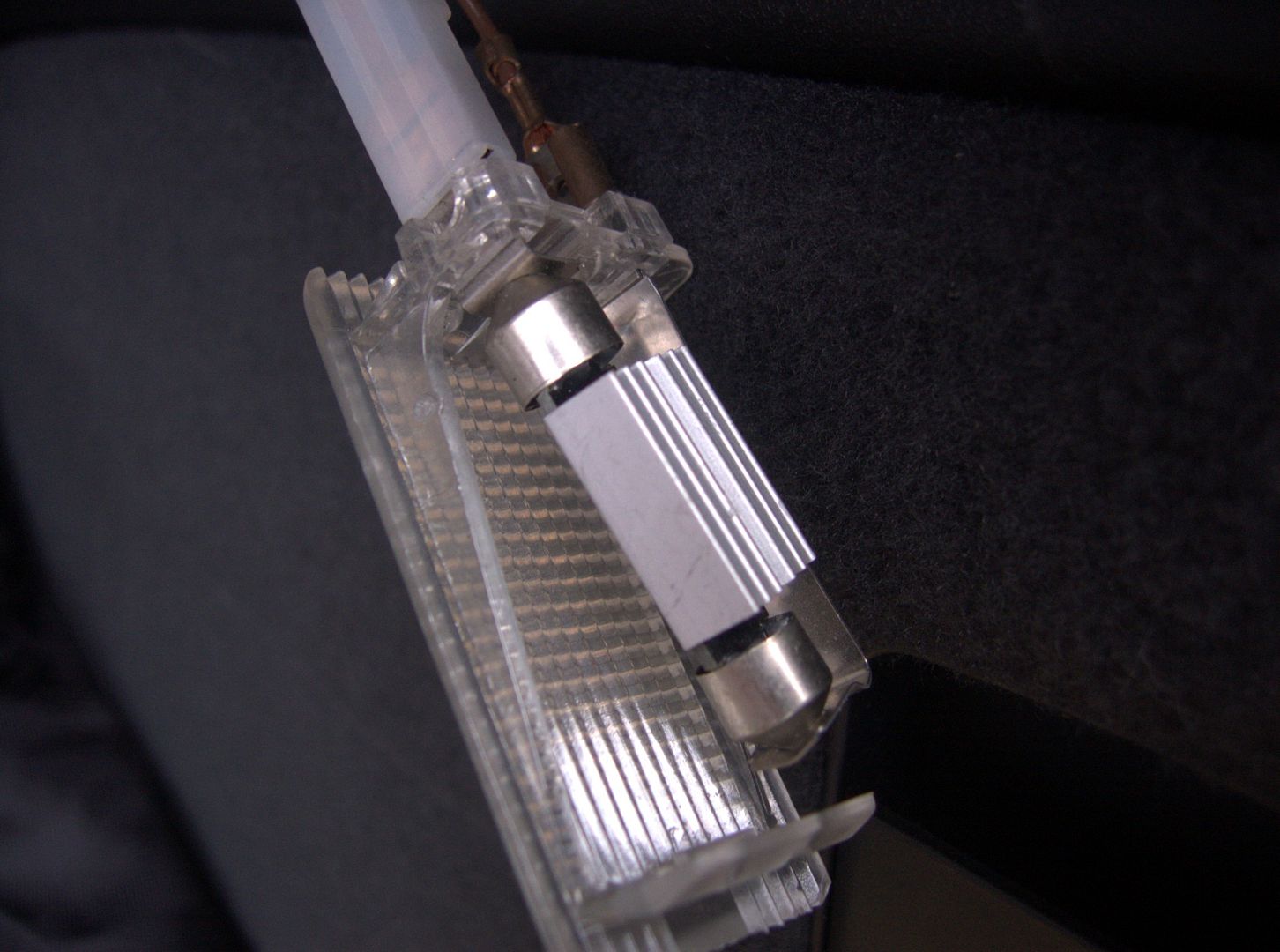 Before...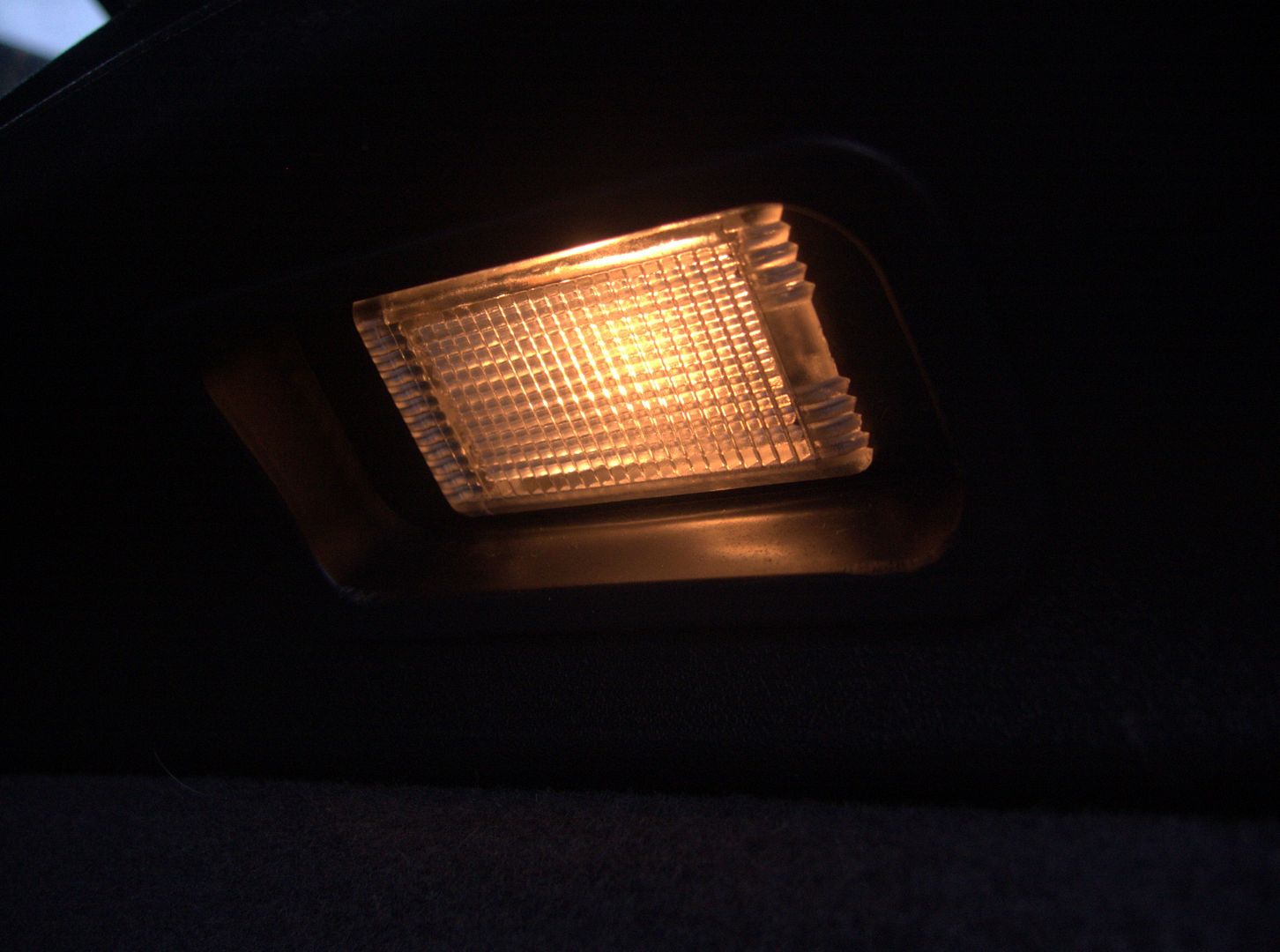 ...after...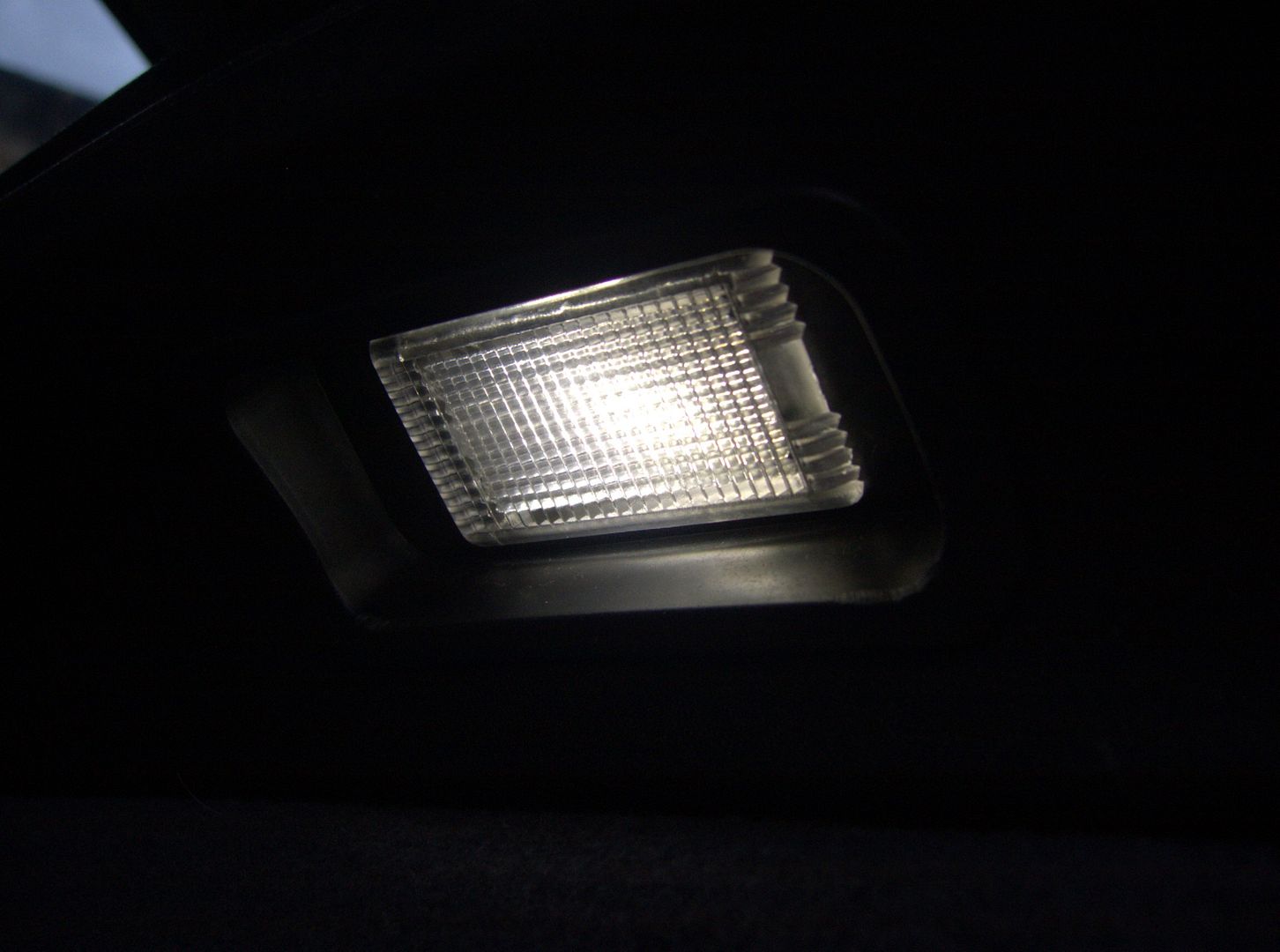 All the lights work as the factory ones do so can be turned on/off and fade on and off with unlocking/locking the doors etc... they are very bright indeed and make a big difference internally so result
Big thanks again to trups for sorting this so quickly and completely... great service... I am not posting prices up here but suggest if you are looking to do this then head over to
EM Tuning
and ask trups what he can do for you
<tuffty/>