This was the latest detail to be done, on yet another new Audi S3. The Customer had taken delivery of the car in November and decided not to wash it so as not too inflict any defects untill i could give it my attention
As you could imagine it was a little bit dirty: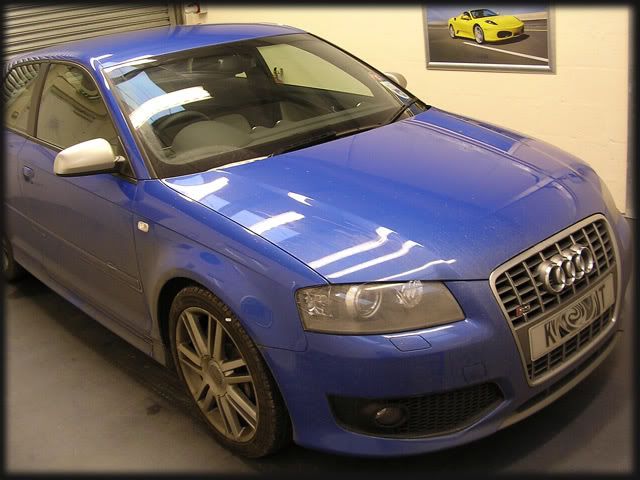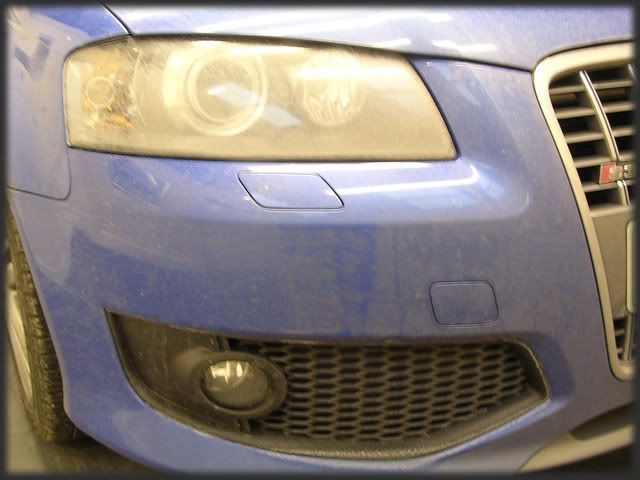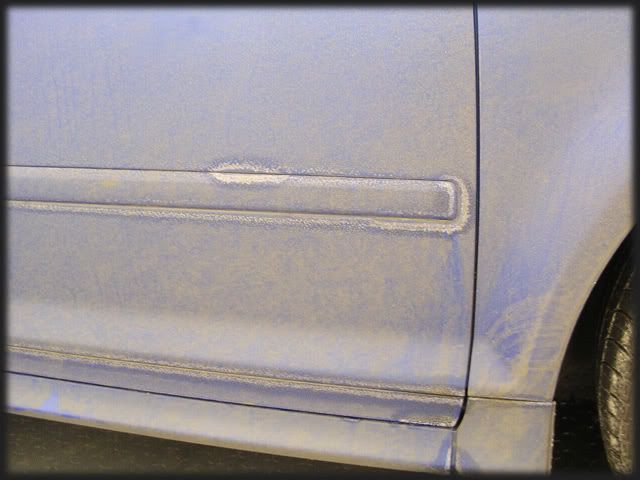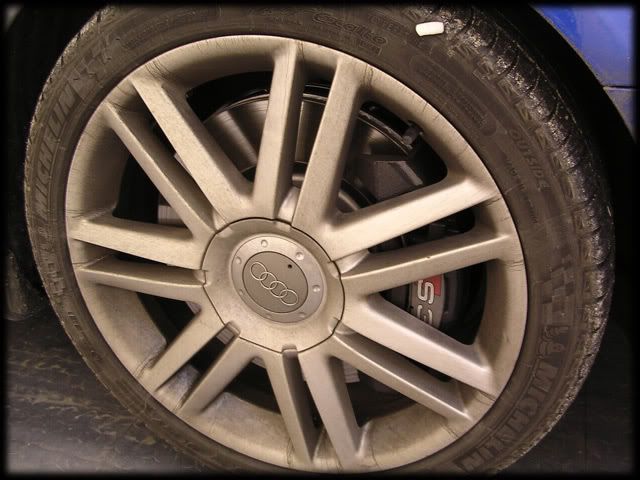 Wash
:
The car was put outside (into the freeeeeezing cold!) and given a thorough rinse down at high pressure and 50 degrees hot water, this removed just about all the dirt on the car which surprised me a little bit but i wasnt complaining! The wheels and calipers were then cleaned with Menzerna 7.5 Tyre and Wheel Gel and the arches with Meguiars Super Degreaser. The 2BM wash then follwed and the car was then rinsed off. Autosmart Tardis was applied to the lower panels and wheels and then wiped off, taking a fair amount of tar with it (dont you just love the roads at this time of year
) and then rinsed off. The paintwork felt pretty much as smooth as glass so i just used Meguiars Mild Detailing Clay to remove any minor contaminants. A final rinse down with hot water followed and i then put the car inside and dried with the leaf blower and waffle weave.
Polish
:
The Customer had told Audi not to touch the car other than take the wraps off but shock horror they'd washed and polished it (residue all over the window rubbers gave it away) which was enough to inflict some defects to what would have otherwise been pretty good paintwork. Audi Aberdeen obviously cant take a telling and dont really care about their customers as they seem to prove their inability to follow instructions every time we have dealings with them, which is a shame
.
Anyways, the defects - minor but enough to be annoying!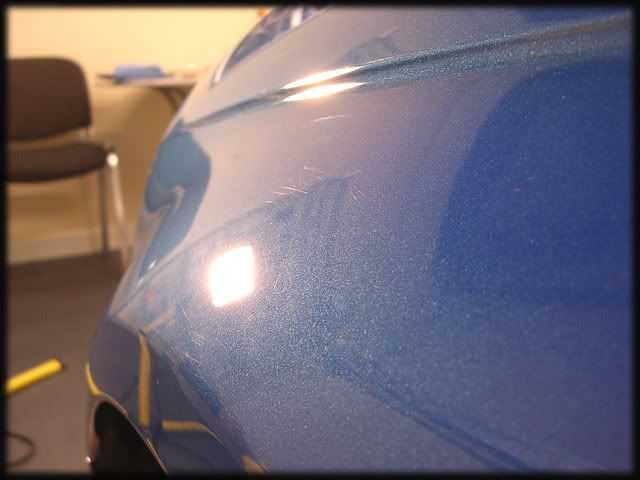 Luckily, 3M's ultrafina polish and finishing pad @ 1500rpm's was all that was needed to remove said defects so it was a quick and easy polishing step for a change
The polish fully broken down: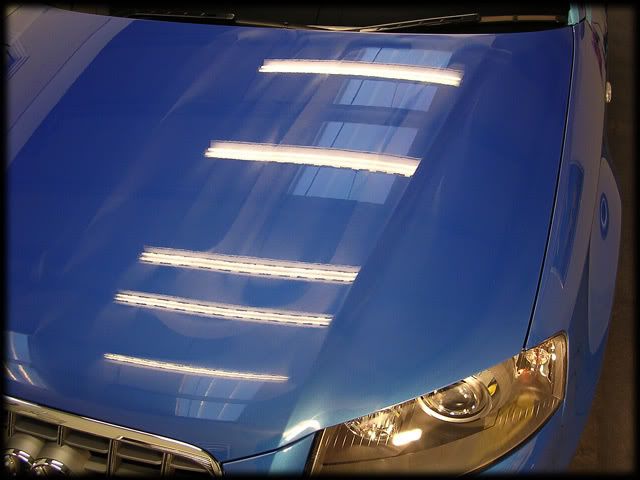 The front bumper was quite badly swirled though and showed signs of feint buffer trails: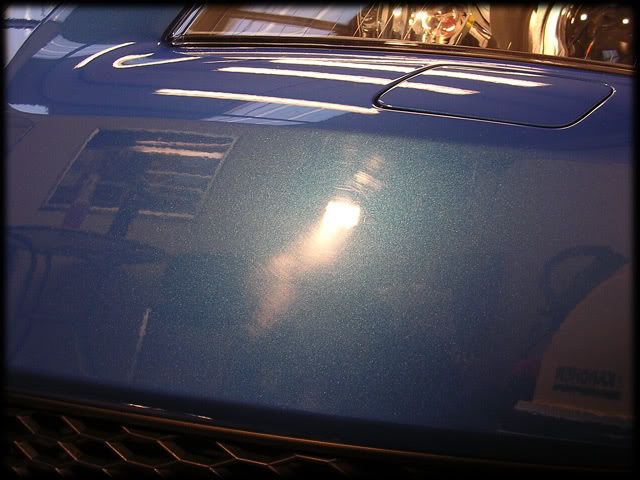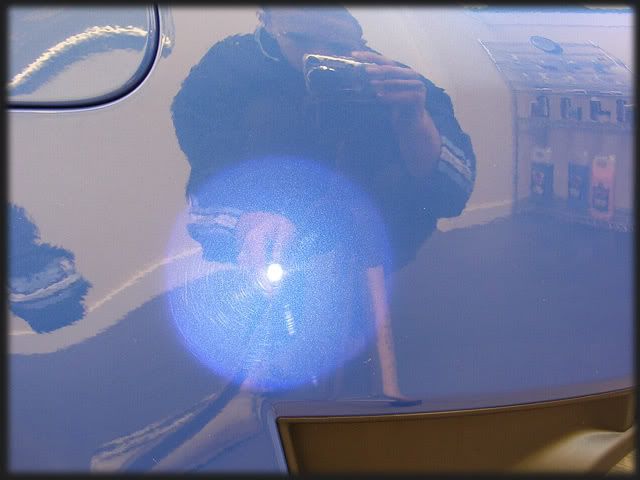 Menzerna 3.02 on a black 3M pad was needed to rectify this, i then followed up with the ultrafina: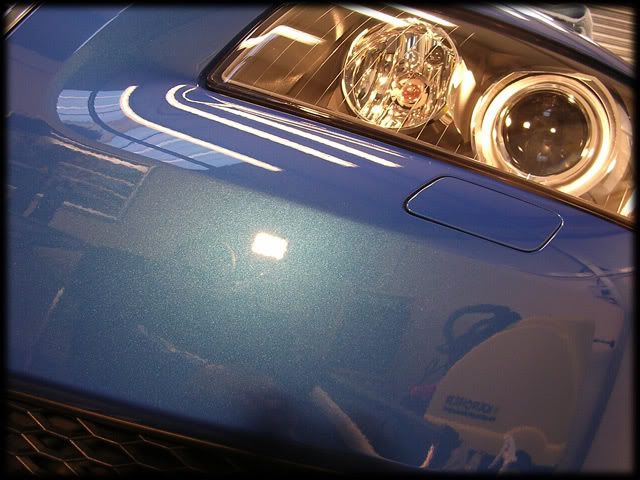 LSP
:
LSP of choice was Vintage and as i had finished the polishing stage in good time and had the car for 2 days i decided to apply this to the whole car and leave it overnight just out of curiousity
This proved to work perfectly and if anything it buffed off easier than usual when i returned to work in the morning :thumb:
The chrome details on the car had already started to tarnish slightly with all the crap on the roads so these were polished up with Jeffs Prime Strong:
before
: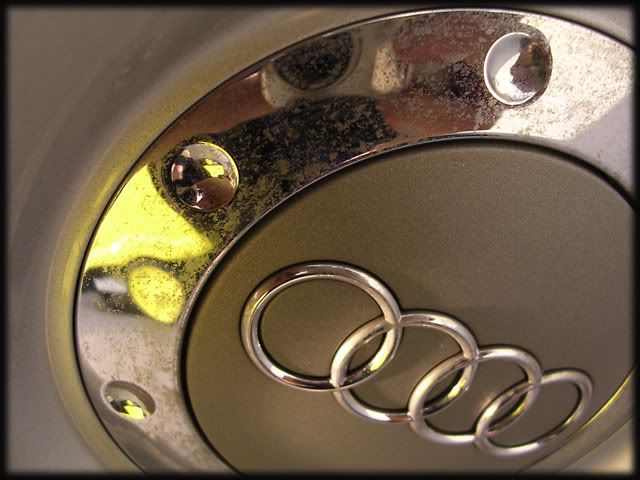 after
: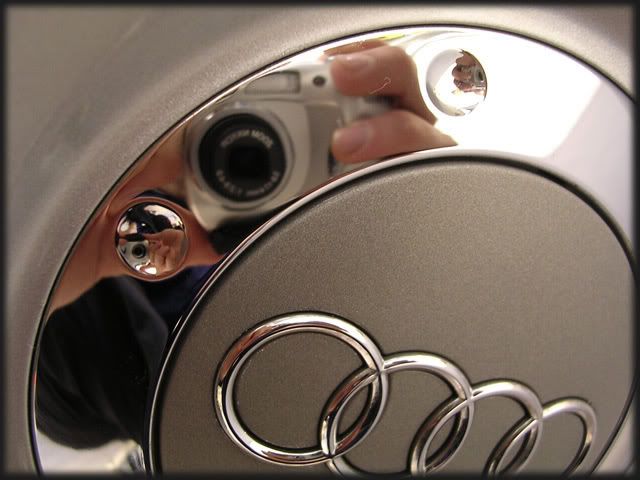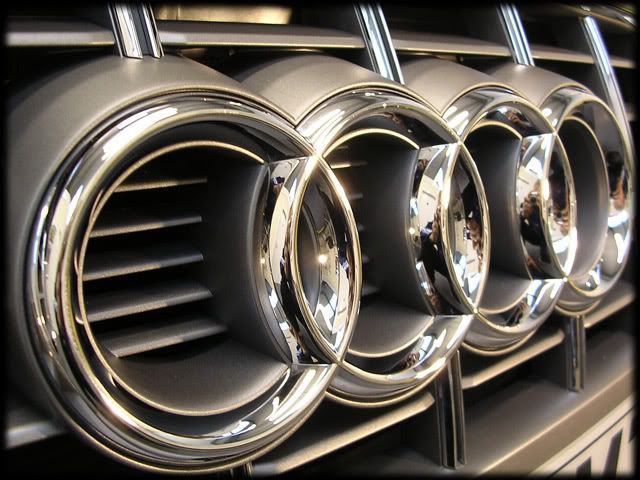 The wheels had Vintage applied to them, and i dressed the tyres with Blackfire Long Lasting Tyre Gel, Arches were dressed with Meguiars All Season Dressing and the tailpipes were done with Megs NXT Metal Polish.
The interior was given a quick spruce up including feeding of the leather but it was pretty clean to begin with: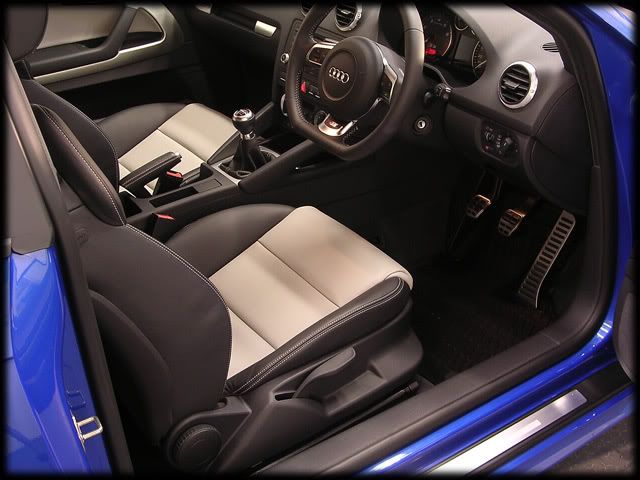 Engine bay was wiped down with APC and then dressed with Aerospace 303: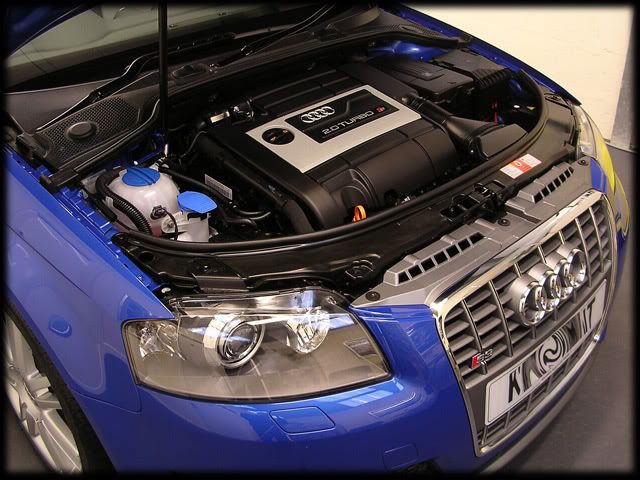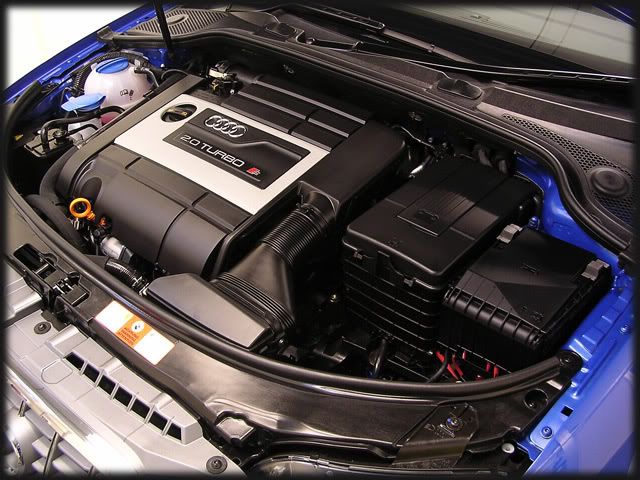 No smears were evident on the paintwork so no final wipe down was needed
Afters
: