Hi my names jay and thought i would register as i have been looking at this forum for a while and thought i would join today.
Brief car history audi coupe 2.0e,traded that in for a focus
then bought a seat leon fr tdi 150,was a good car but i like my revs and well diesels dont have enough of them,so this was sold and i bought a vw golf v6 4motion,which i have just recently sold and bought my 1999 audi a6 avant quattro 4.2 v8.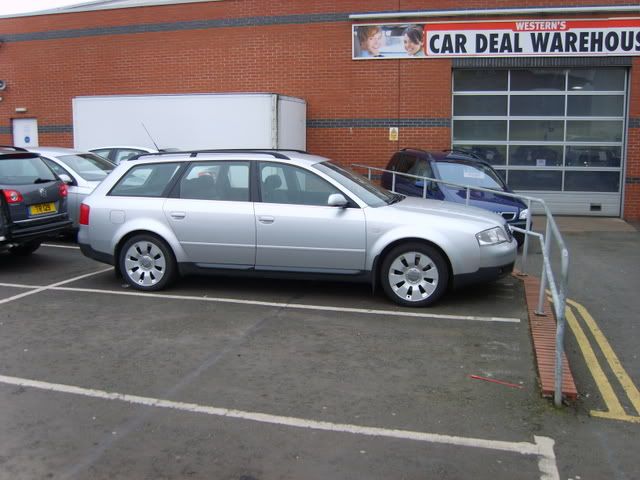 Only drove it breifly as it is needing a timing belt put on it so will be off the road until then.
Cant wait to get a good run out in it.
Anyways i like the look of the site and i hope to have a good chat to some of u guys.
Cheers jay.