Just realised ive not actually posted any photos of my car on here since i joined up. So ill do a quick summery catch up of the TT until now. Still got loads of plans.
So having owned a fully modified Ford Focus, i wanted something a little less boy racerish, but at the same time something that wouldnt look out of place at a Car show.....or sitting outside a high end business meeting. My cousin was selling her TT, and for a laugh i rang my insurance company who quoted me no change in policy price! Dunno how that worked out 100odd bhp focus 1.6. hatchback to a 225bhp sports car. Due to the high price and low MOT on my cousins i didnt want to buy it and run into issues, and make her feel bad....and at the same time didnt want to low ball her a price etc. So i went on the hunt of one of my own, at the time there was 3 forsale, 2 Silvers and 1 red. 1 Silver just sold, and the other had 175k and only half leather....which was a no....i dont like red cars....but i decided to go up and see it anyway! Saw it and fell in love <3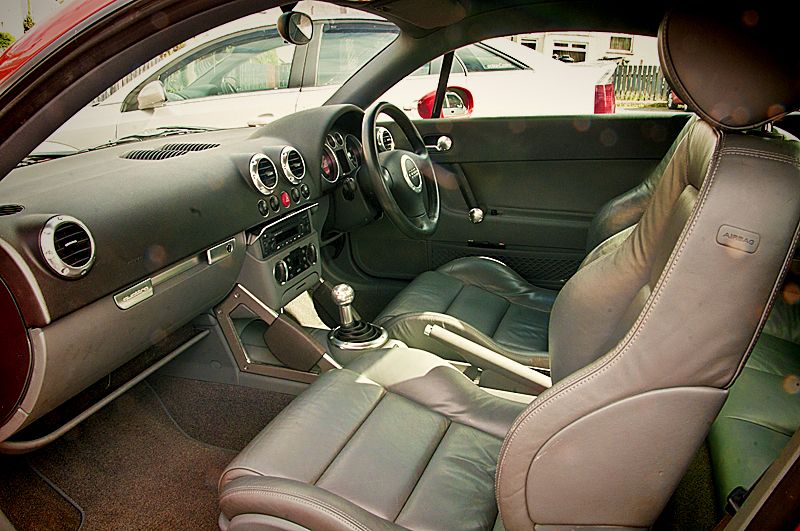 2003 1.8T BAM engine 225bhp Quattro Facelift, Rare colour combination as well Misano Red with Grey/silver leather most have black. So clean with every receipt from new full service history and very well looked after! had just about every optional extra ticked from the factory too, apart from SatNav which satnav in 2003 was non existent basically for Northern Ireland coverage! and Cruise Control...again not something you'd use to often unless your on the motorway all the time.
Car was bought in September 2012, and had no intentions of modifying until the new year a nice set of lowering springs to just bring it down a bit futher than the factory 20mm.........but by November i had a Debadge Grill (was in 2 minds about it, but it was cheap!) Spacers all round, Roof spoiler, and Coilovers ordered, as well as a Forge Split-R valve, and K&N Filter.
Then in December i bought some new wheels! Wont be to everyones tastes, I Did/Do like them i saw potential in them so bought them, they are 19x9, 19x9.5, Complete One Off a kind set of Braid Wheels, 3 piece split rims with hidden hardware, and tyre valve behind the wheel face.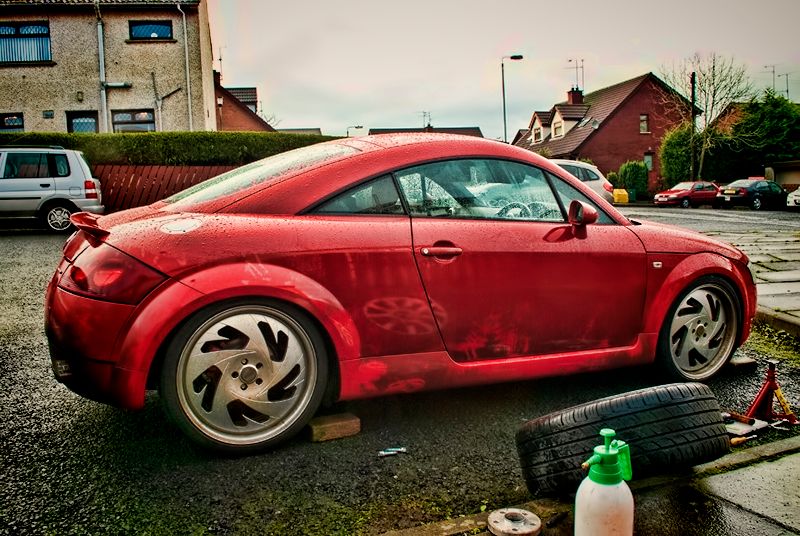 In February i decided that the Braids as much as i liked them and saw potential in the cars look, i would NEED to go down the Air route and have the car seriously low with some crazy modifications to make it complete so decided to put them on the back burner for a while and back to OEM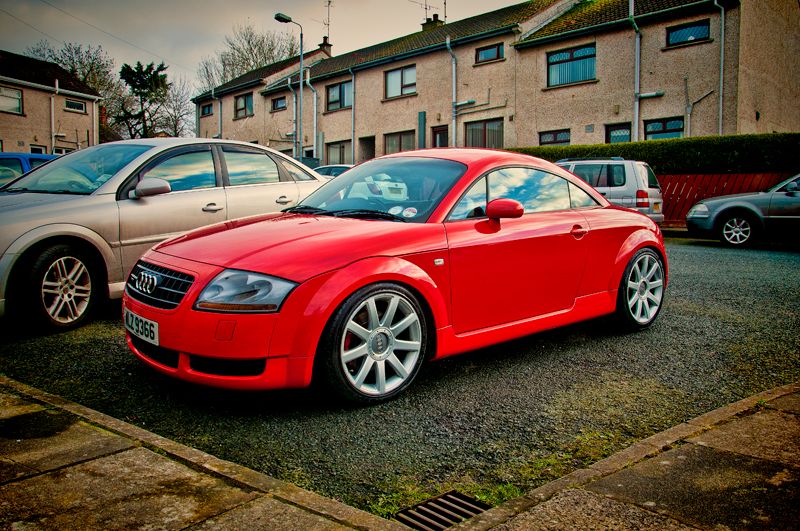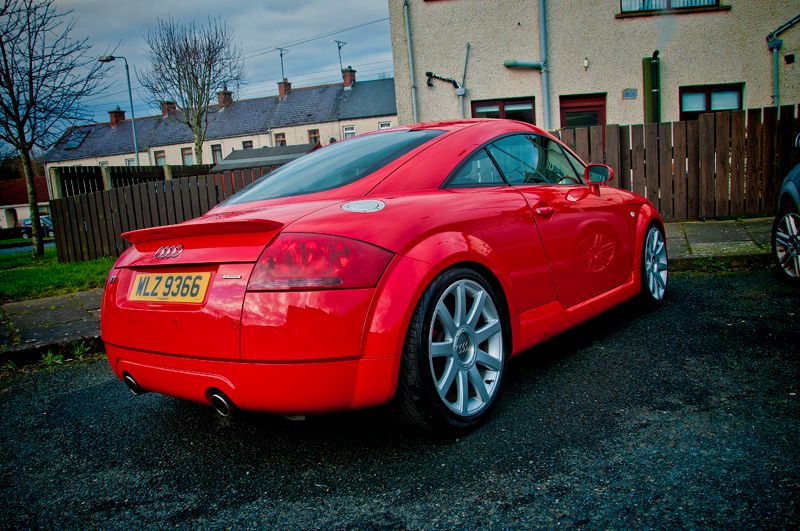 Sadly the Clutch later went, So had it replaced by a local "specialist" which i later regretted but you learn from your mistakes, but an upgraded clutch and Flywheel was installed, Also fitted a US Spec plate blank from Audi, and the Petrol Cap Etched with the Quattro Logo/text.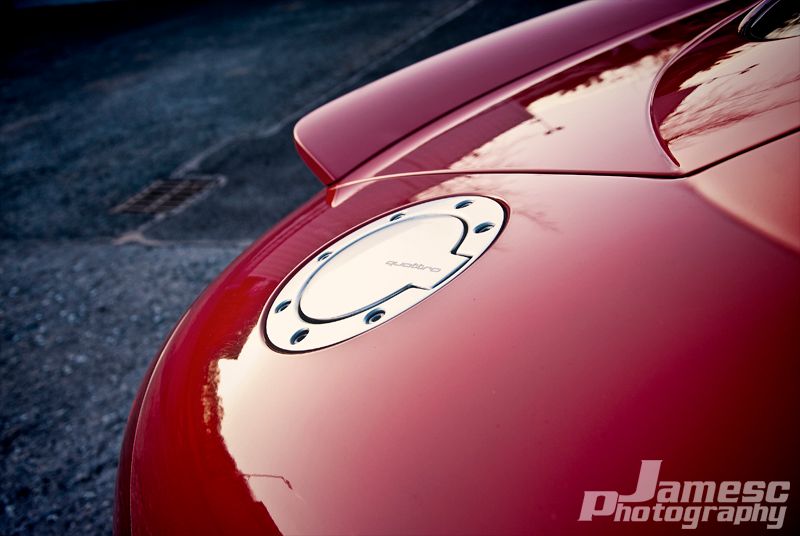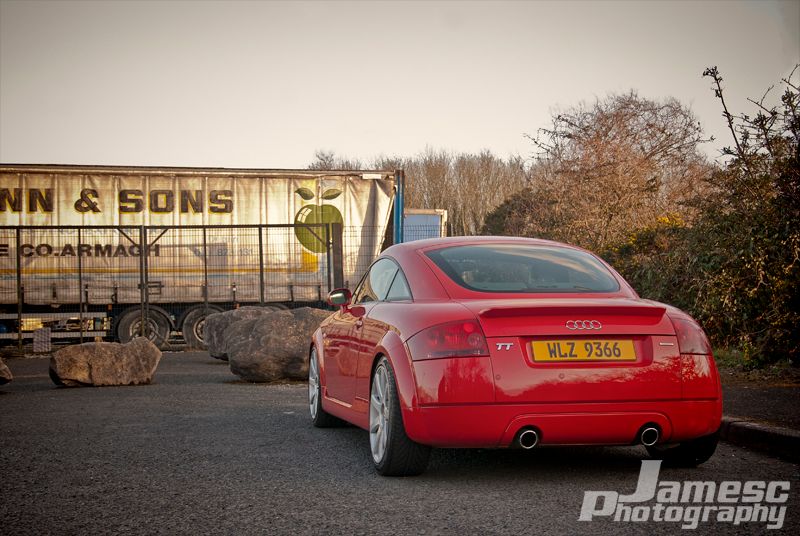 Took a mad notion of selling it as i was dailying the car everyday and to work and home again i was getting bored so took it for a spin round the Mournes and fell in love again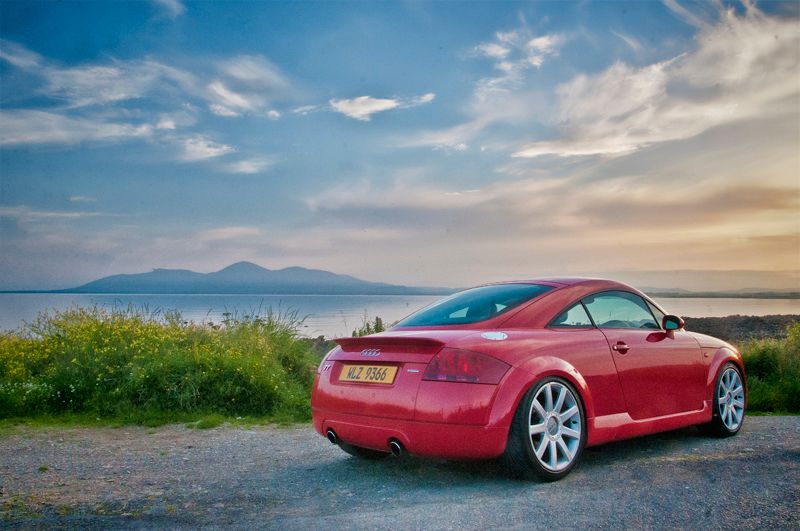 Then decided to get some new wheels, the OEM wheels i loved, but due to them needing a refurb, and 4 different budget tyres price for a full refurb, and 4 decent tyres, i could buy a new set....and plus with winter round the corner, one patch of ice or salt damaging the newly refurbed rims. Bought some HRE Performance Style Vintage 501 wheels in 18x8.5 and 18x9.5 with 225/45 tyres. Also fitted up some Red intercooler hoses.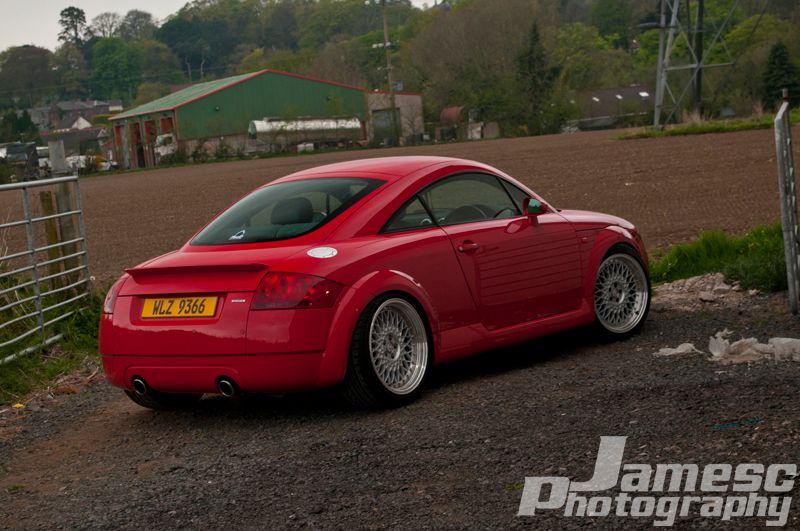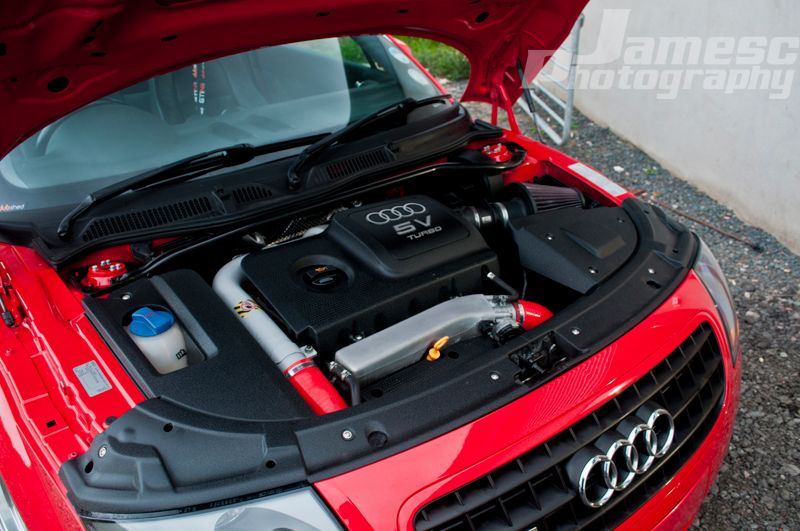 Shortly before all this i had quite a few breakin attempts and attempted thefts on the car and no were to store the car, i nearly had to sell the car after £300 worth of damage, but thankfully i was able to get a Unit with a mate to store/work on our projects and bought a daily. Fast foward till this year, i soon learned never share things with "friends" especially when it comes to money, i then pulled out of the unit and got myself my own.