Just put an ad up in the classifieds.. gonna put it here too just incase anyone knows of someone on the lookout..
Well.. here goes.. time has come to put the A4 up for sale
can honestly say i've Never wanted to sell a car less! but time to get saving for my own pad.
--------
The usual bits..
Its a 2004 Audi A4 (genuine) S-line 1.8t 190 Half black leather all round, everything electric, climate control, puddle lights, footwell lights, rear armrest with cupholders among other things.
Only approx 72,000 (still being driven so will change slightly)
FSH - All Audi / Audi specialist untill I took ownership, since then have taken it to a garage I know and trust as I have much more faith in them than main dealers round here! (Just had a recent service!)
MOT till January
Taxed till start of Feb
Belts, tensioners & waterpump done when I purchased the car at just over 60,000 miles.
Gearbox, clutch & flywheel done 02/06/2011!
Bits ive added/changed since buying..

Weitec coilovers. (still have the standard S-line suspension setup which will come with the car)
19" omanyt replica wheels with 225/35/19 tyres all round, fronts are spanking new! rears have loads of meat on them.
Added a cupra R splitter.
Went into longlife to have new stainless exhaust tips added to fill the rear valance properly.
Also comes with a Parrot bluetooth handsfree system fitted which I find brilliant!!
Pioneer headunit which illuminates the perfect colour to match the instruments (fussy i know) along with a 12" pioneer sub and inphase amp in the boot - all fitted professionally by Sonic Frontiers. (Still have the standard Audi headunit which will come with the car also)
-----------
I think thats it off the top of my head, engine wise she is completely standard (ready for whatever the new owner might want to throw at it!)
Being nearly 8 years old there are of course a few bodywork imperfections, nothing much but im fussy, couple of little marks on the front bumper from stones - one small scuff towards the bottom of the bumper about an inch long and a small carpark dent low down on passenger side from someone inconsiderate!
Air bag light is on - been like it since i had the car previous owner didnt care to mention it to me, its just a sensor up in the door pillar - not got round to sorting it, makes no difference mot time as it passed the previous one without a single advisory!
Ill update with recent pictures soon as I get chance - been laid up a while in the house!
For now some from my Readers Ride.. More pics/info in here on edition38 -
Aphwoar - Edition 38 Forums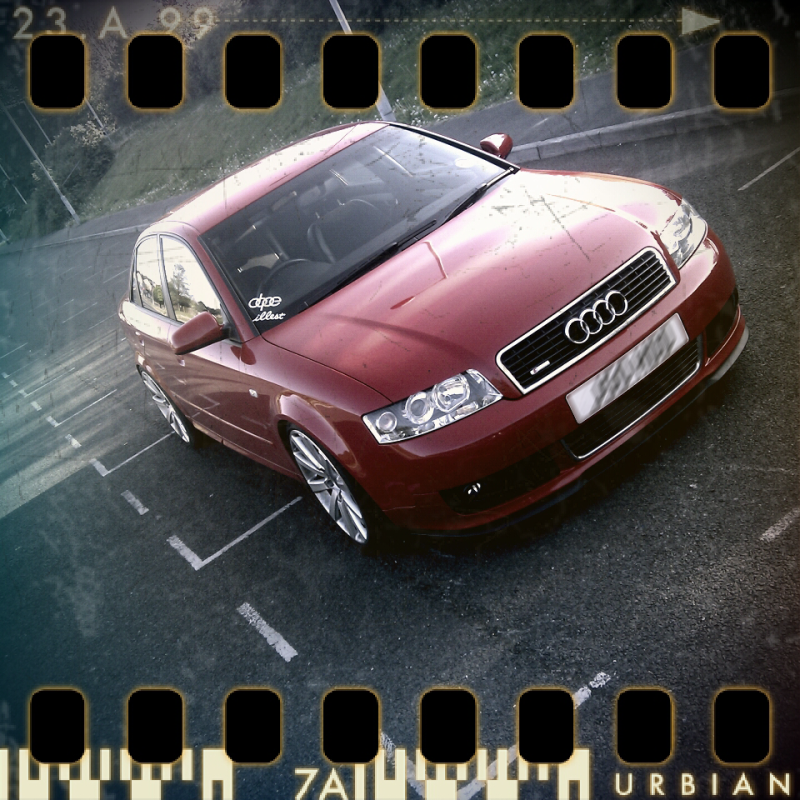 My private plate is coming off the car, had my tax etc back today in the old plate - just waiting for my logbook to come back so that needs to be here before the car actually goes of course.
As for price im looking
£7,750
It will be sold as is for that price, if I dont get the asking price I will be pulling the sub,box and amp out the boot to keep for future use - however will leave all the wiring run from the headunit through to the boot so itll be nice and easy for the new owner to just pop their own setup in
I think thats everything! I have no doubt that the new owner will love this just as much as I do, if I could id never sell it!
Genuine interest only please.. No tyre kickers / test pilots welcome.
No px as ive already got a cheap runabout.
Thanks for looking!
Josh