Joined

Jul 4, 2012
Messages

10
Reaction score

0
Hey chaps,
My front discs are on their way out and me being me saw it as the perfect opportunity to upgrade! Size was not an issue as my car is already wearing RS4 18's, but much poke really but with slightly narrower tyres on the front they don't rub - will have to see to that one day, i was hoping to machine some off the flange face of the alloy but it doesn't look like there's that much meat there. Found out the B6 S4 discs are the same offset, just 345mm instead of 288mm in diameter and 30mm thick on the contact area instead of 28mm.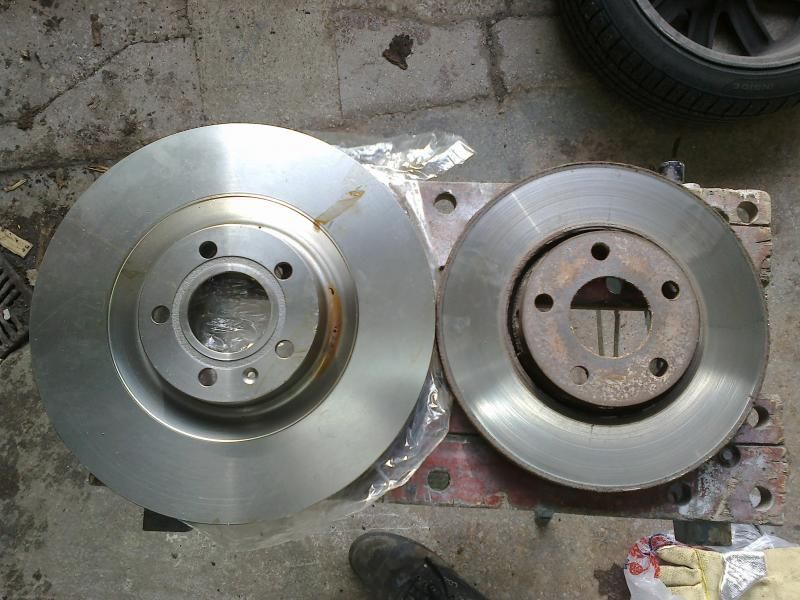 The original plan was to make stepped adaptors and bring the original calipers out, but they wouldn't slide over the thicker discs so was hard to judge if there would be enough meat in the step to do this. I didn't want to machine them out only to find there wasn't enough space for strong adaptors so i said "what the hell its time for some 4 pots"! I had a set of Fiat Coupe Brembos set aside for my Lancia Delta HFT track car so didn't want to use them, but i'd just bought a set of Alfa 166 Brembos to go on the missus' Alfa GTV so sized them up instead.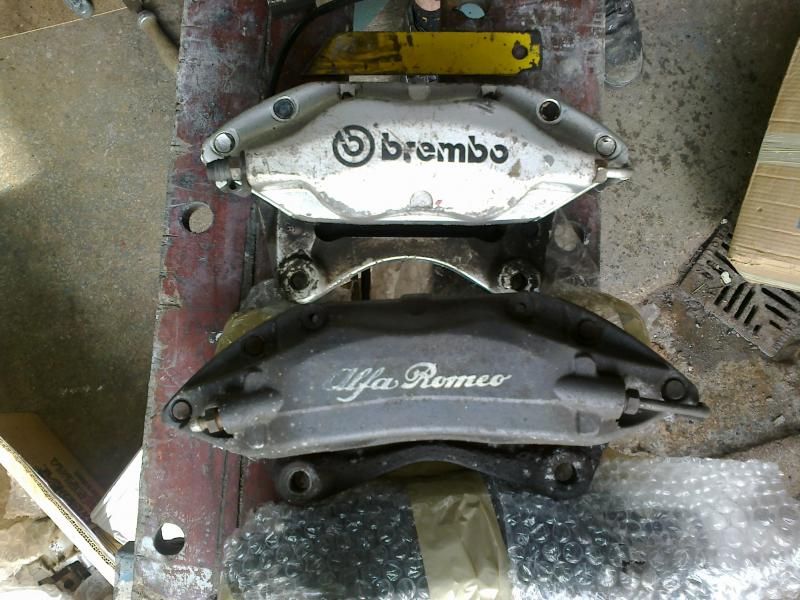 Piston sizes are the same but there's more meat to the Alfa ones so they'll be more rigid, the smaller Fiat ones are more suited to 15" alloys so are perfect on my Delta.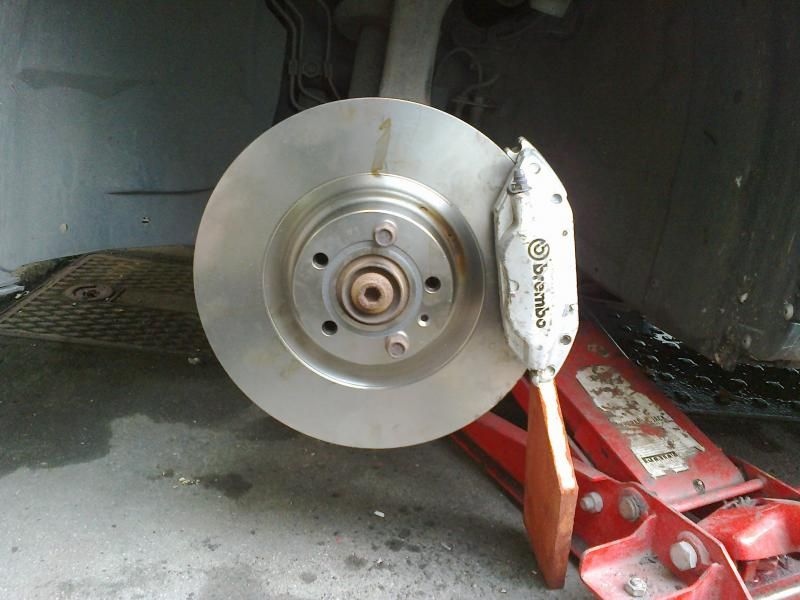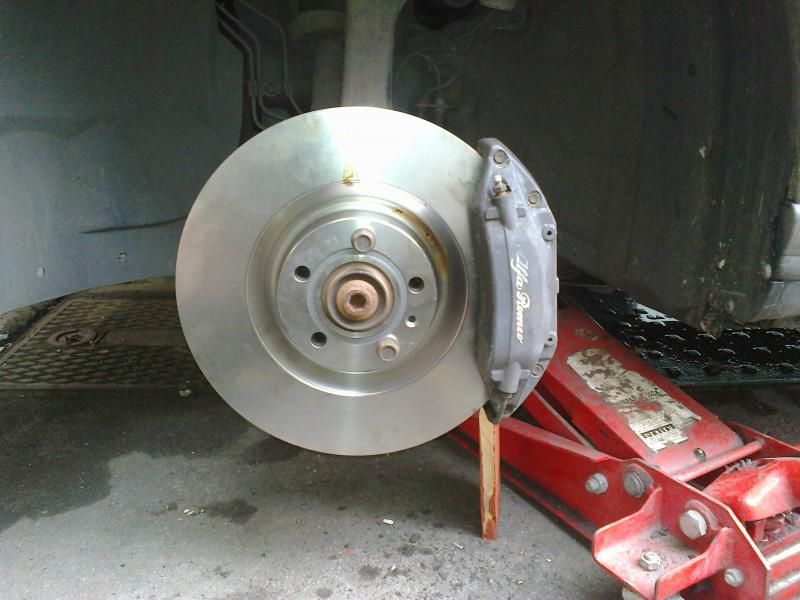 Roughly zip-tied the calipers in place and tried the wheel on-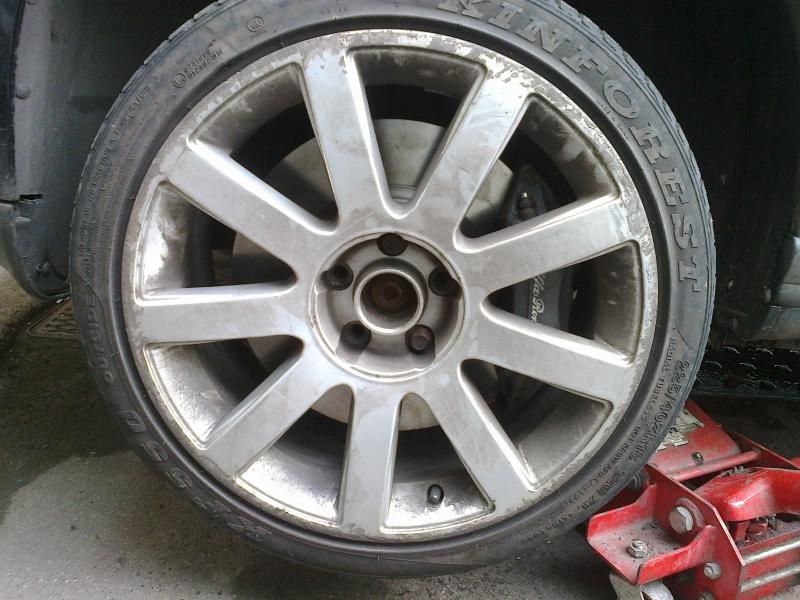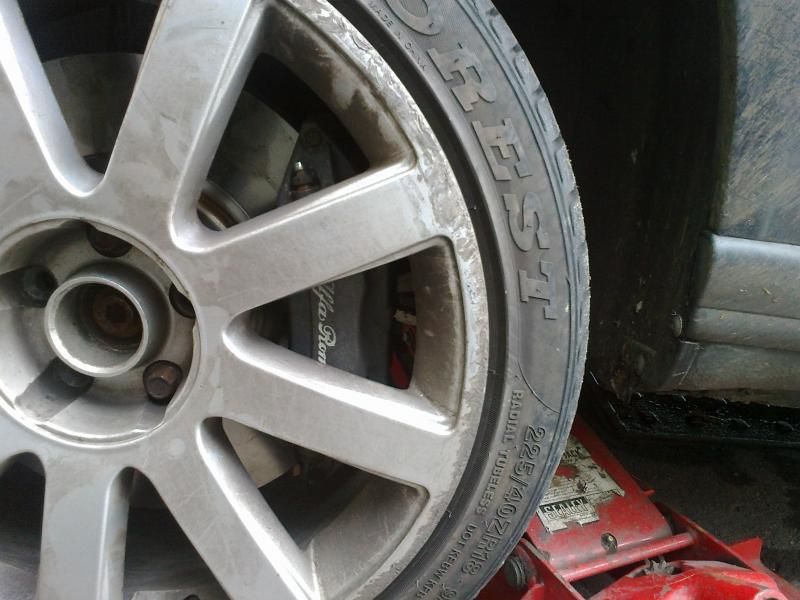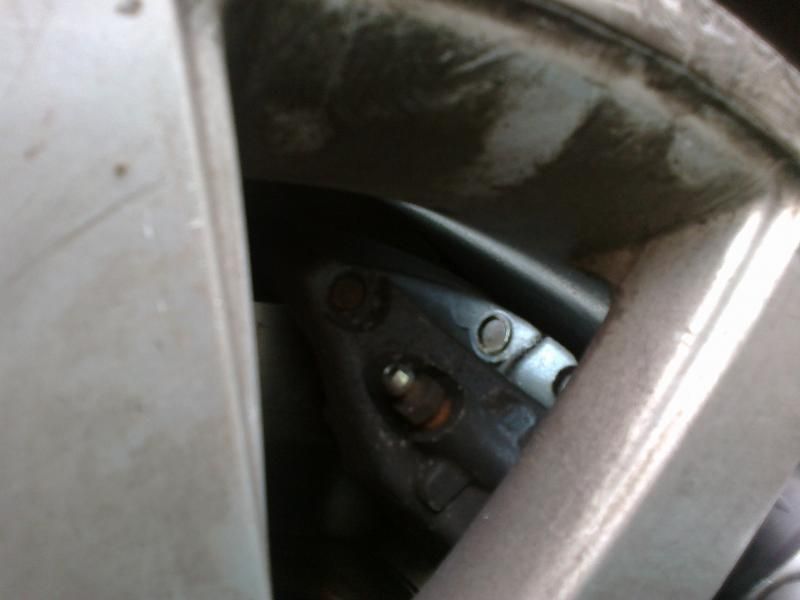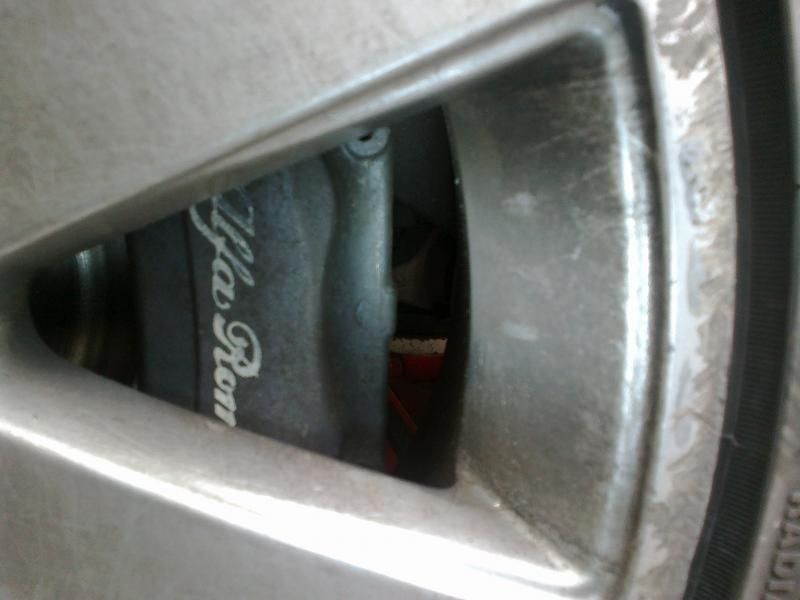 The fill the wheel nicely and as you can see there's easily 10mm space between the caliper and wheel. The caliper only just fits over the 30mm thick discs, there's about 1mm clearance each size so i've either got to be DEAD on with my measurements or might have to machine them out a bit. Either way no big problem.
Today's job is to get some straight edges and measure up the dimensions as accurately as possible then i think i might make a pair of prototypes out of steel and trial fit on both sides. With the hub casting being threaded and the caliper threaded it'll be dead easy to make, lump of metal with a step and 4 holes in it - easiest adaptor i'll ever make! If it works out well and other people are interested I might CAD a drawing up and have some waterjet cut in stainless.
More updates soon when i've knocked up the prototypes and tried them out.
Guy