Evening guys,
Had some worrying symptoms from my TFSI the last couple weeks. I noticed the other day when I was checking the oil a considerable amount of emulsion was apparent on the dipstick. I had hoped this was due to condensation building up in the crankcase from not being used for 3 weeks due to the lockdown, so I flushed the oil and replaced it with new. This was last week, so I rechecked it today. This is after 5 miles on this oil. Oh dear...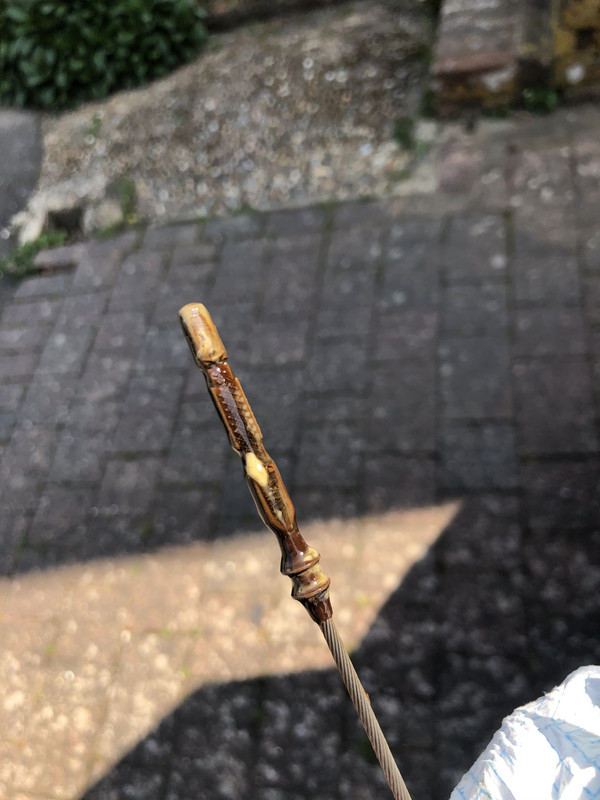 This was the cleanest it came out, first few times there was a lot more emulsion present
I am suspecting head gasket here, I have a few extra symtoms that I would like to hear your opinions on.
1) On cold start, blue smoke can be seen continuously coming from the exhaust for the first 3-5 minutes or so, more apparent when revved. It's quite thick too if you raise the idle to ~2500rpm. Once the car is warm, the blue smoke goes away completely. To me, this sounds like valve stem oil seals or piston rings.
2) Even when the car is at full operating temp, and has been driven for 30+ minutes, white condensation (note white, NOT blue, so not oil) can be seen continually coming from the exhaust, even on a hot day. To me, this sounds like coolant being burned.
3) I've noticed the coolant level has decreased the tinyest bit from when I last changed it, perhaps 1cm drop, however thats been over 5-6k miles. Not sure if that's significant enough?
I wil also add I noticed zero oil in the coolant, it was clean as a whistle.
Hope you guys can offer some advice, this was really gutting to see today.
Last edited: