Not selling it just yet but summer time next year it will have to go due to the amount of milage i do. so what sort of price do you think i should go for.
Just a quick spec
1996 p reg 102000 at the moment probably 120000 when it is time to sell.
some pics of what it looks like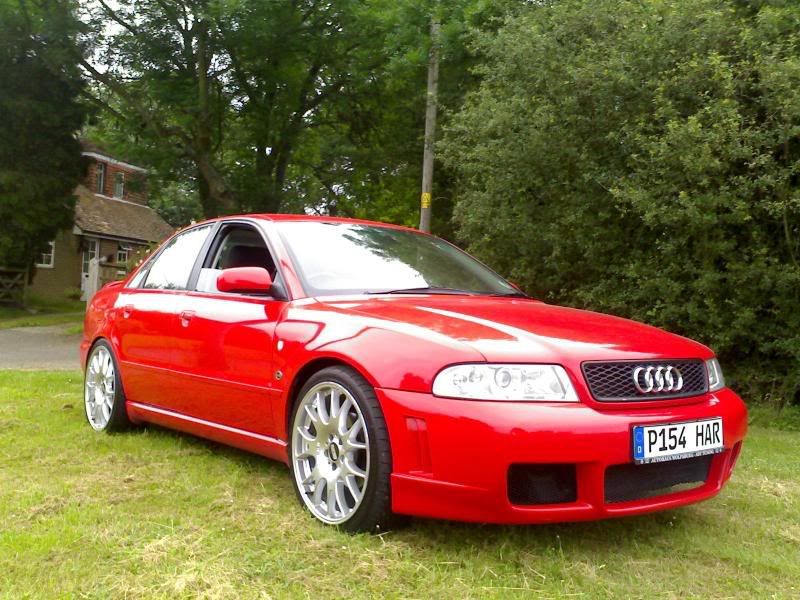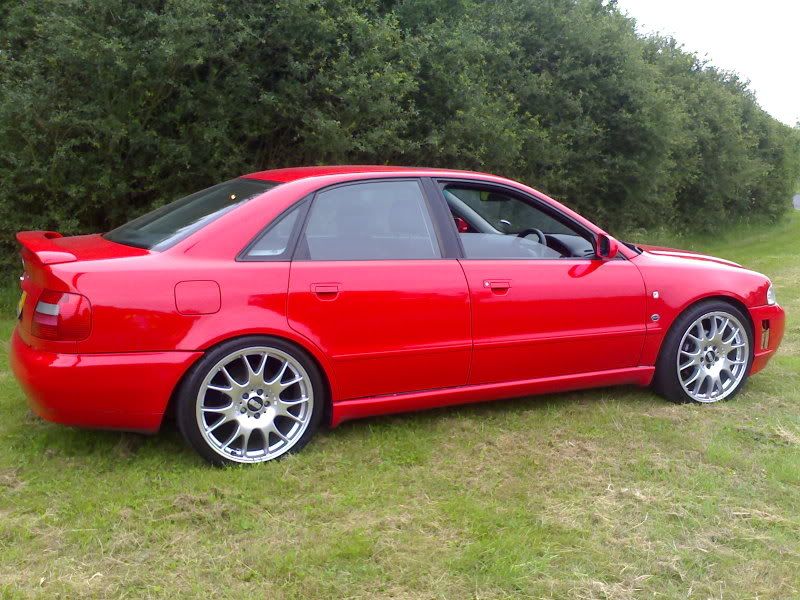 it has some mods what you cant see aparntly its chipped and has a bailys dv and a n750 valve (i think thats what it is)
Hast the remus backbox and supersprint centre exhaust.
19" bbs ch's H&R coilovers what i think the back shocks and f****d..
rs4 front s4 skirts rs4 grille ummmmm its red
so rough price is it worth selling or should i run it in to the ground then break it and sell it