Seems Aluminium inlays are rather expensive and like rocking horse s&!t to get hold of I thought I'd have a go at wrapping my original ones.
The door inlays are proper Ally ones which I did manage to get from e-bay for a bargain price but I was too
impatient
to wait for the rest to come along so I wrapped the bit above the glovebox, ashtray, gear surround and the bit around the light switch.
Let me know what you guy's think ?
Many thanks to my friend (as I know you'll read this for providing the vynyl at a very good price
) I owe you one.
From this,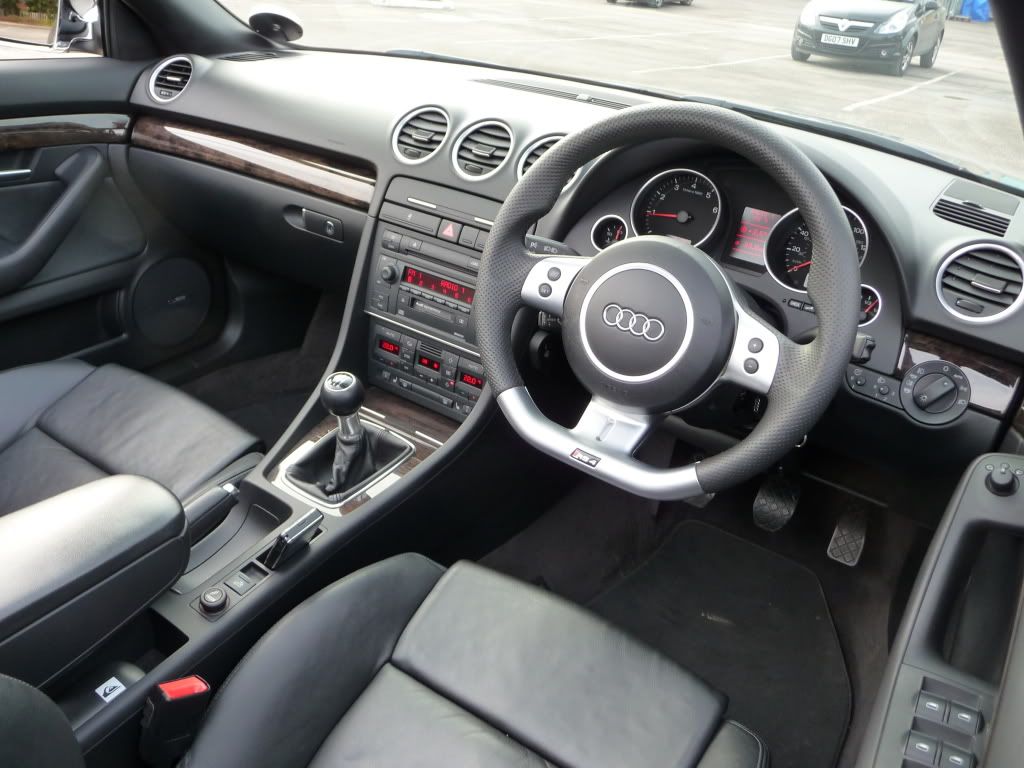 to this,