1.8T & 2.0TFSi Specialists
Site Sponsor
As the title suggests late last week we had a customer bring in his lovley R8 V8 Ltd Edition so we could fit a set of chrome oval tips from the V10. We have done this on a few R8's and I thought I would put up a quick post with some pictures to show you the before, during and after.
Car on the ramp. The next step is to take out the thousand screws that hold the bumper on!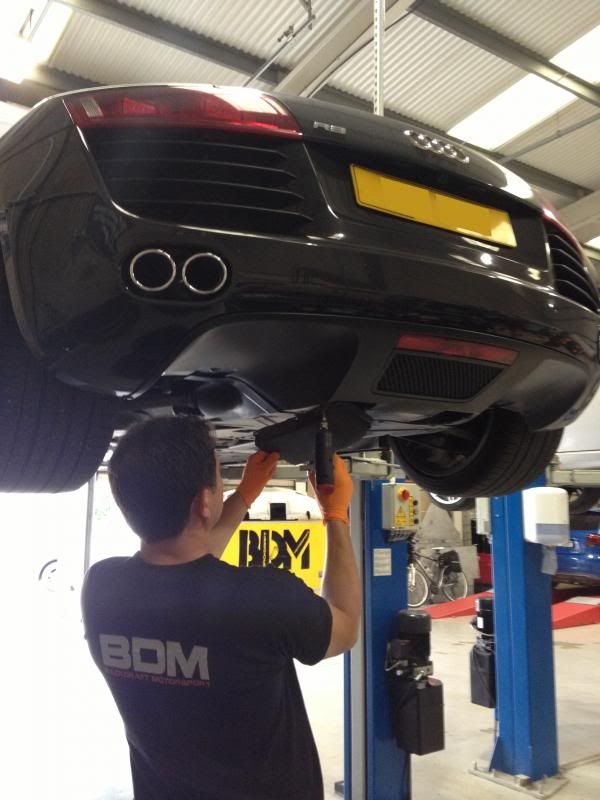 Once the bumper is off the oval tips are a straight swap...
Oval tip ready to go.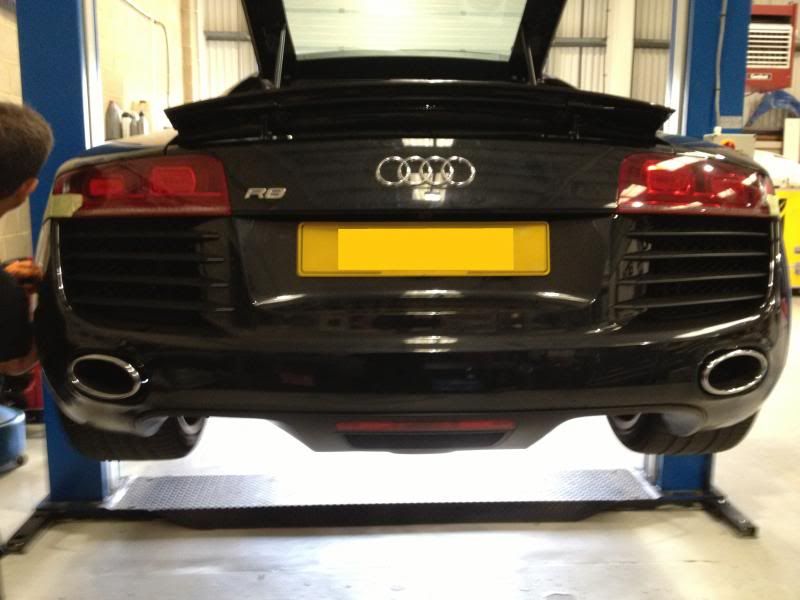 Oval trims fit nicely into the bumper and immediately transform the look of the rear end.
The customer was extremely happy with the end result and it makes an already great looking car even better.
If you like what you see and would be interested in this for your R8 please contact us for more details.