Top mounts changed yesterday - found some of the guides a bit misleading as you dont need to undo and remove the lower part of the suspension on a standard S3 setup
Undo ARBs both sides
Undo xenon height sensor on passenger side
Undo top nut (with allen key through the centre of a spark plug socket)
Undo nut securing top mount onto damper (also using allen key and spark plug socket)
Spring compressors to shorten suspension an inch or two and replace top mount and bearing.
Just need to keep the damper extended whilst swopping over the bearings and top mount.
So you dont need a knuckle spreader etc.
I was starting to get denting on the underside of the bonnet. Glad I changed them as the ride is much better now, less of a thud over potholes.
Some before and after pics, hope they may be of help.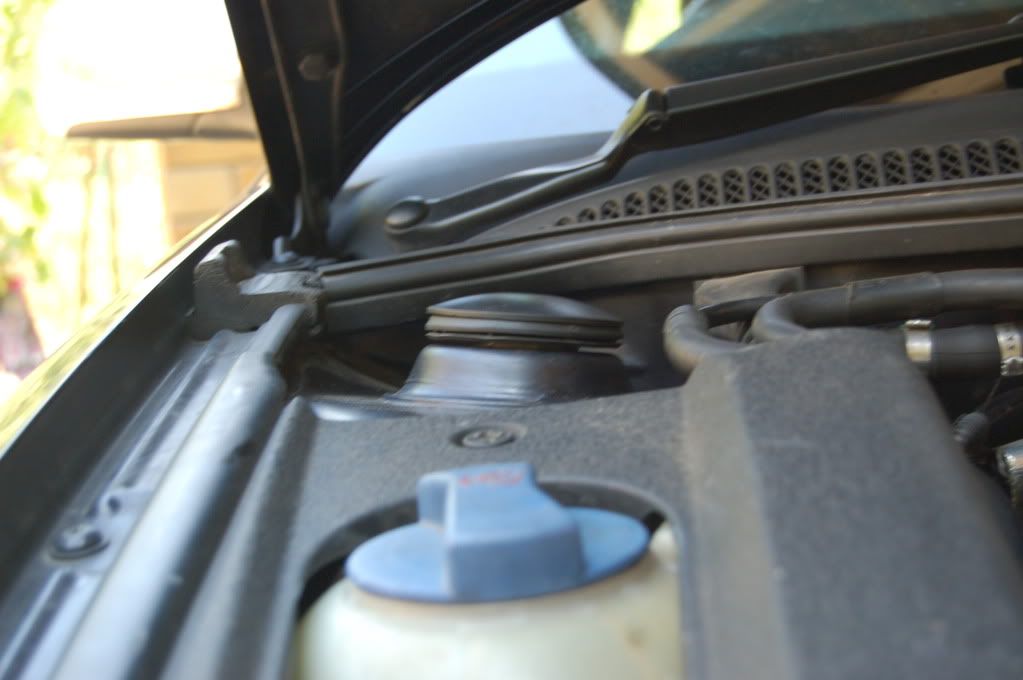 New and old
Drivers side top mount on the left which as the worst