I purchased OBDeleven ( PRO PACK ) specifically for troubleshooting and elimination.
If I understand how it works the OBDeleven device sends the information to the phone, the phone via the app sends it via the internet to the OBDeleven server ( analysis is done remotely ). So good internet coverage is essential (shame I don't have a WI FI network in my garage).
This means that in 12 months I will have to spend 50€ to renew the subscription ( unfortunately I didn't realise this at the time of purchase ) .
So I finally found an outdoor area with good internet coverage and managed to connect (it still took a few minutes).
I do my first scan on the 25 control units and 52 faults are counted ( perhaps many due to negative battery disconnections and reattachments made in the past ) .
I started to check the various groupings for the specific fault.
In group 01 of the engine electronics, 7 unknown faults were found.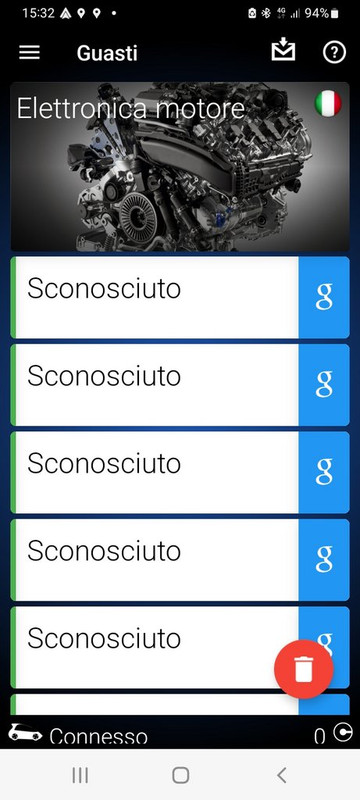 The faults in the other groupings were recognised.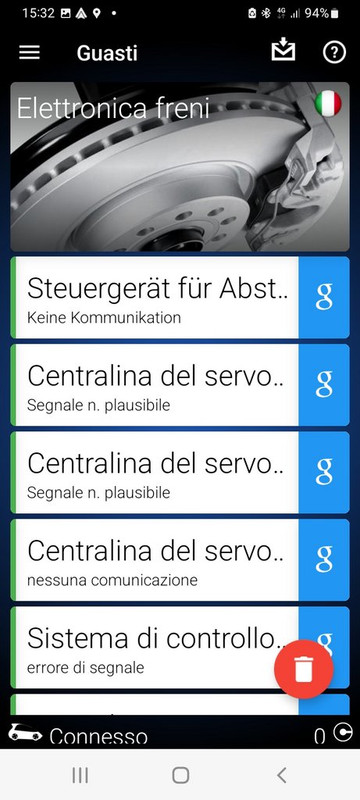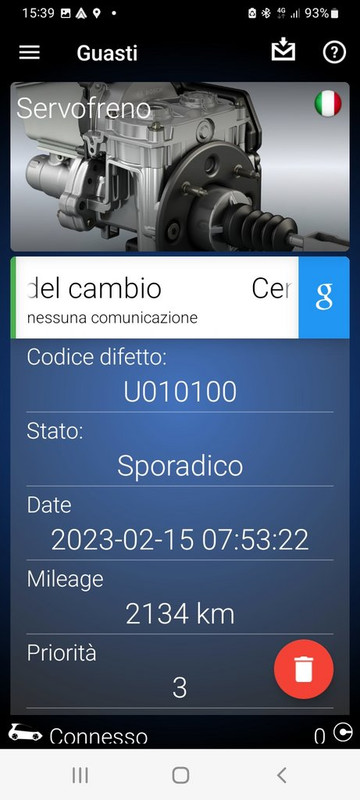 I tried to delete some faults individually but the application could not do so.
I tried mass deletion but after a first attempt 22 faults remained on 4 ECUs, after a second attempt 7 faults remained on 3 ECUs.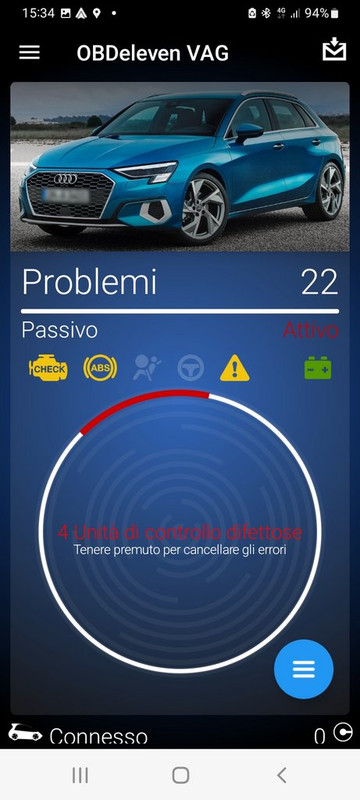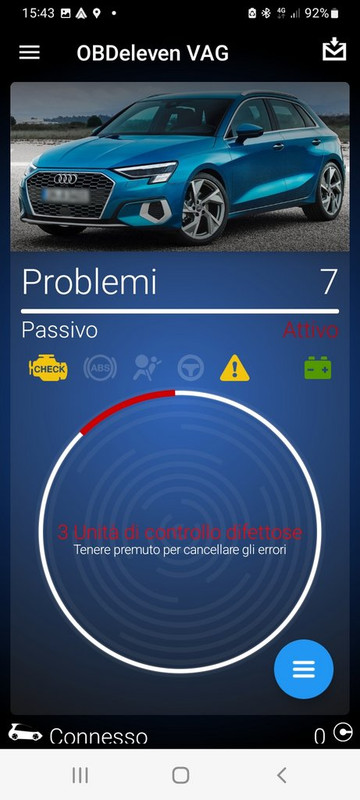 I opened the App using the home WIFI network and accessed the history of the scans performed.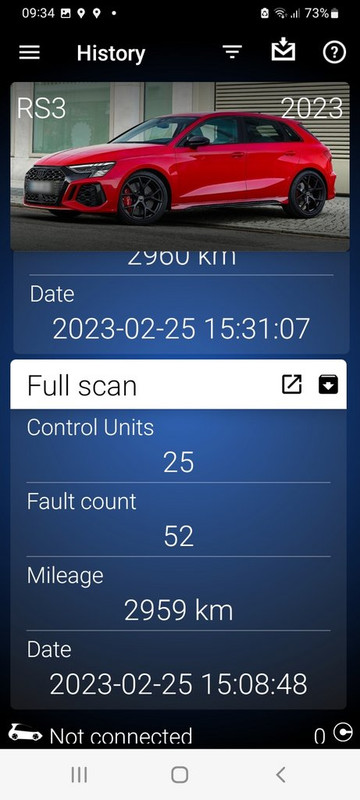 I could read the 7 active faults in 01 engine.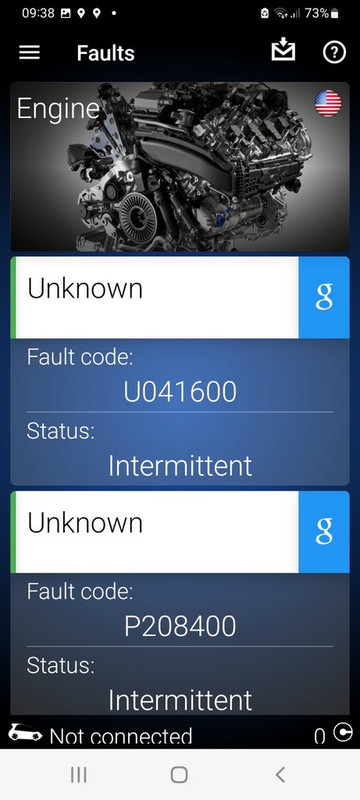 They are U041600 - P208400 - P208600 - P208000 - an error with no code - U023500 - P1A9100
I tried searching the internet for the meaning of the various faults but found only conflicting information.
I read the codes of other groupings, in some cases only the code and a short description were given, in others the date and km where the event was recorded plus a range of additional information.
In conclusion, I expected a simpler and faster use of OBDeleven.
Any advice on using OBDeleven is appreciated.
Can you confirm that connections and scans should only be carried out with the engine running?
What is the difference between active and passive problems?
Why is it not possible to delete all error codes?
How can connection and scan waiting times be improved?