Hi all. My new project arrived today. Joined this forum so I could get some ideas for it & after getting halfway through Prawn's track car thread I think I know the direction it's going.
It's a 1998 A3 1.8t with the AGU engine. Was bought cheap over the phone so the first time I saw it in the metal was today when it arrived on a truck......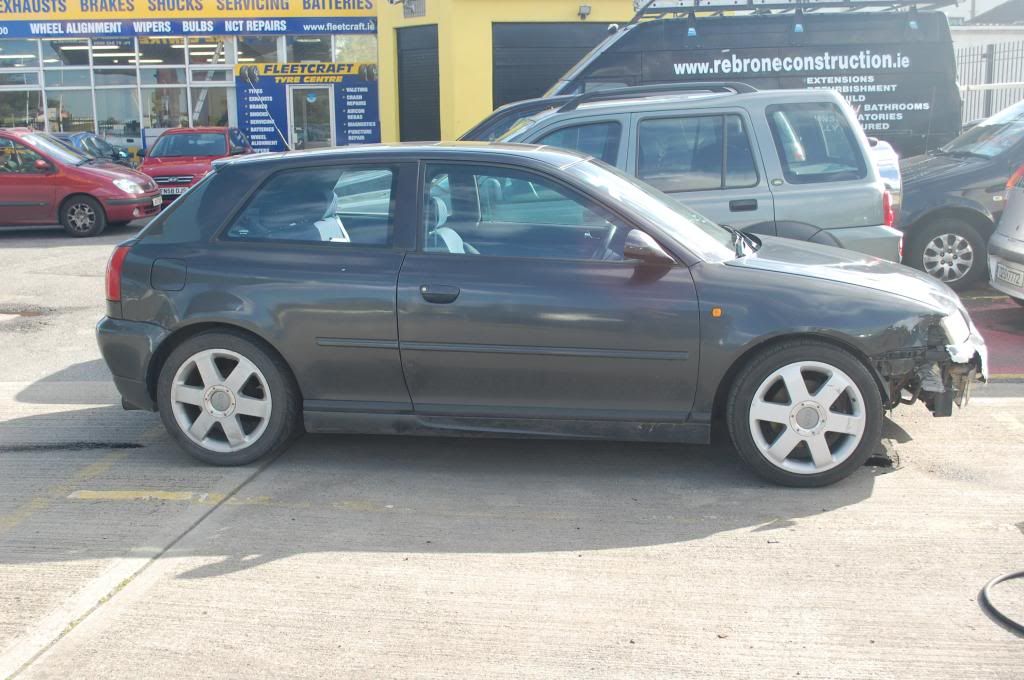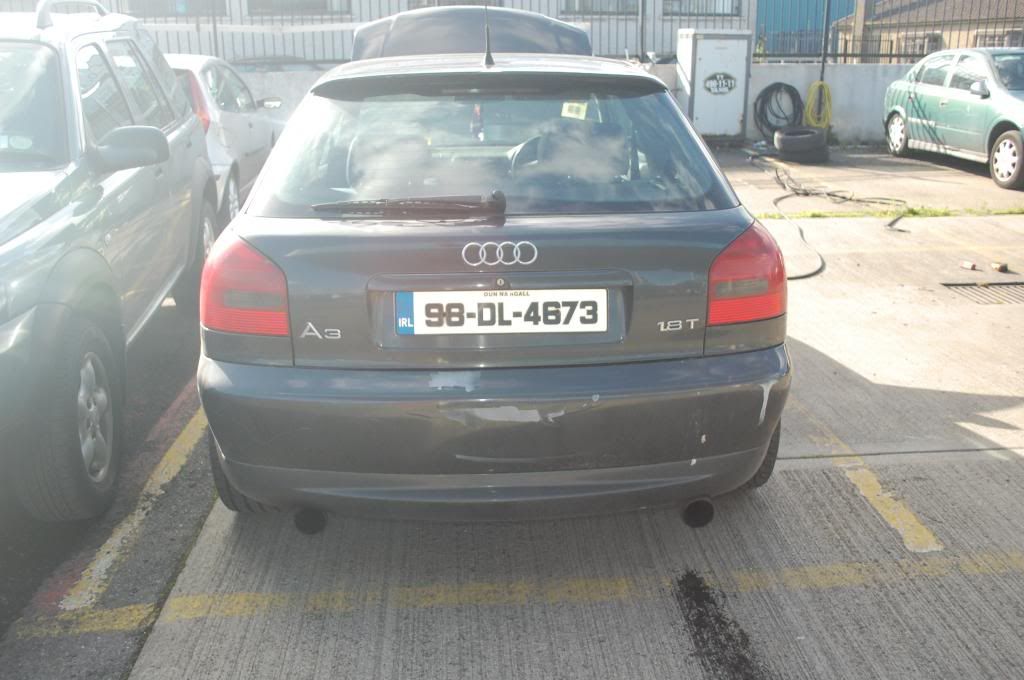 The reason it was cheap.......
[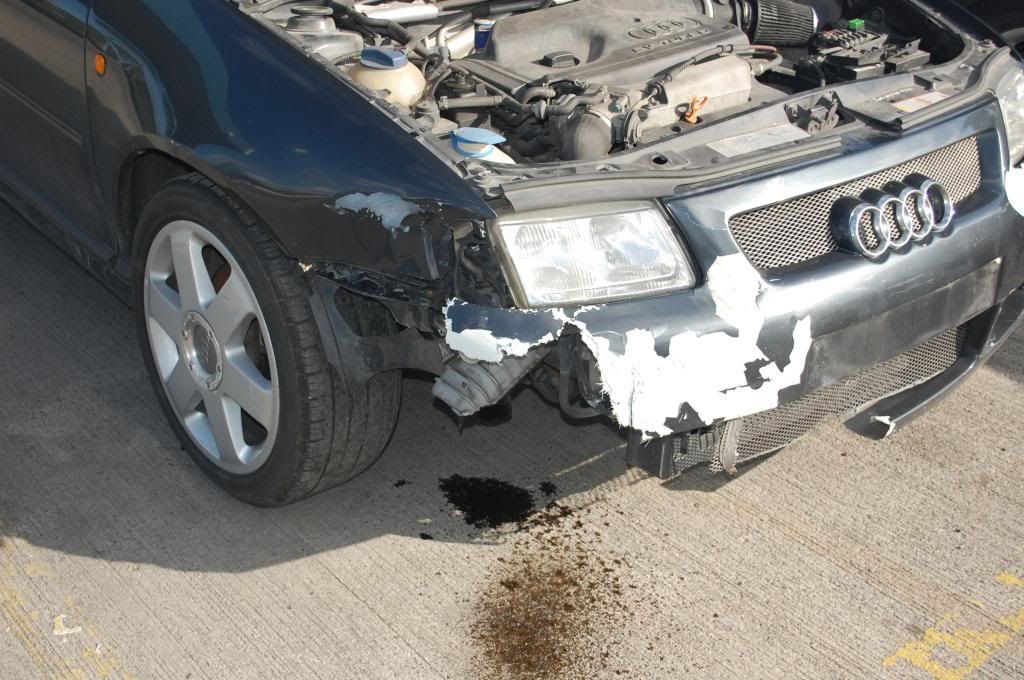 Last edited by a moderator: