Hello The Engineer here (chose that name as im an I.T. Engineer)
Decided to join what seems a great community to discuss Audi's, i will confess i have been
a lurker for a few months now and have learnt alot from you guys.
A brief history of my motoring days:
At one point i was a Jap car fanatic, had 2 MK 3 civics. one LSI and a Red ESI single cam Vtec 130 BHP (for those who dont know the ESI was one down from the VTI 160BHP.) Honestly they were great fun to drive. rubbish interiors though.
Then I remember seeing a car at a petrol station that i had never seen before but i liked it, after a little research, alot of hard work, blood sweat and tears i finally got the car of my dreams (at the time, not now i would like to stress)
A 130BHP 1.3 GT Turbo starlet, Went like excrement off a shovel. the spool time of the turbo was little to none!
I was just starting UNI at the time and it was a great little car to drive, run, tax and insure. i would recommend any sensible petrol head between the ages of 19 - 21 to get one!!!
A fews years later i Had a grown up moment and bought a 1996 1.6 A3 - The most boring year of my life. these engines should be banned in a car of this weight. This is my opinion of this car at the time. im sure modern 1.6 engines have a little more poke than mine did.
I wanted fun on a budget, back to jap i went: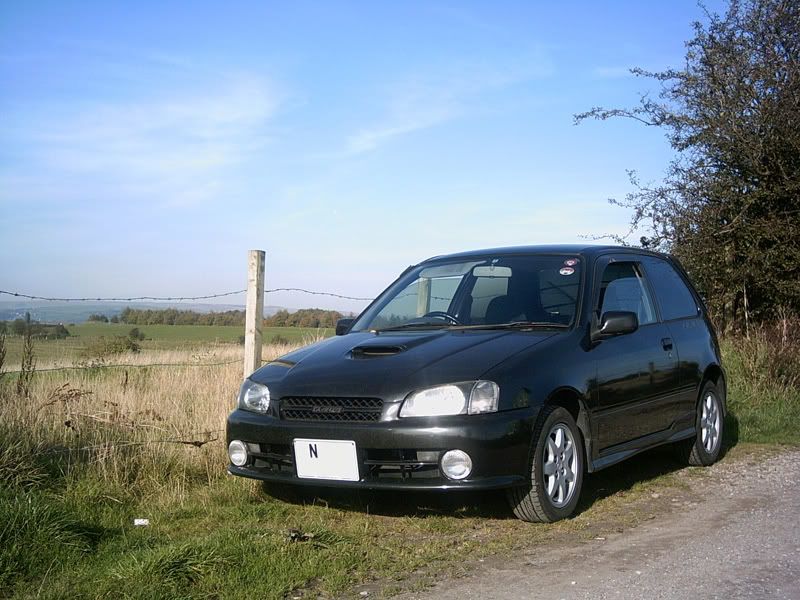 A 130BHP 1.3 GT Turbo Glanza! Smiles all round!
Had this around 5 months, it was then stolen from outside mt flat, an awful awful feeling. due to a problem with my insurance i was told i would not get paid out. Things just went from bad to worse.
2 weeks later the police chased it, luckily they abandoned it on a field. It was used on several house robberies, run through speed cameras at over 100MPH (i got speeing fines sent to my flat)
I had to pay £260 to get it back, mainly cosmetic damage, fixed some bits and sold it.
This is my second A3
Missed the comfort of my 1.6 A3 but thats were it stopped.
This one is a 1.8T, i say "is" because i still have and and its for sale. finding it hard to shift it.
was a great car, loved the engine but was becoming a little thirsty for me.
Now to the main event and the main reason im here, my new baby
140BHP TDI Sport 8P1: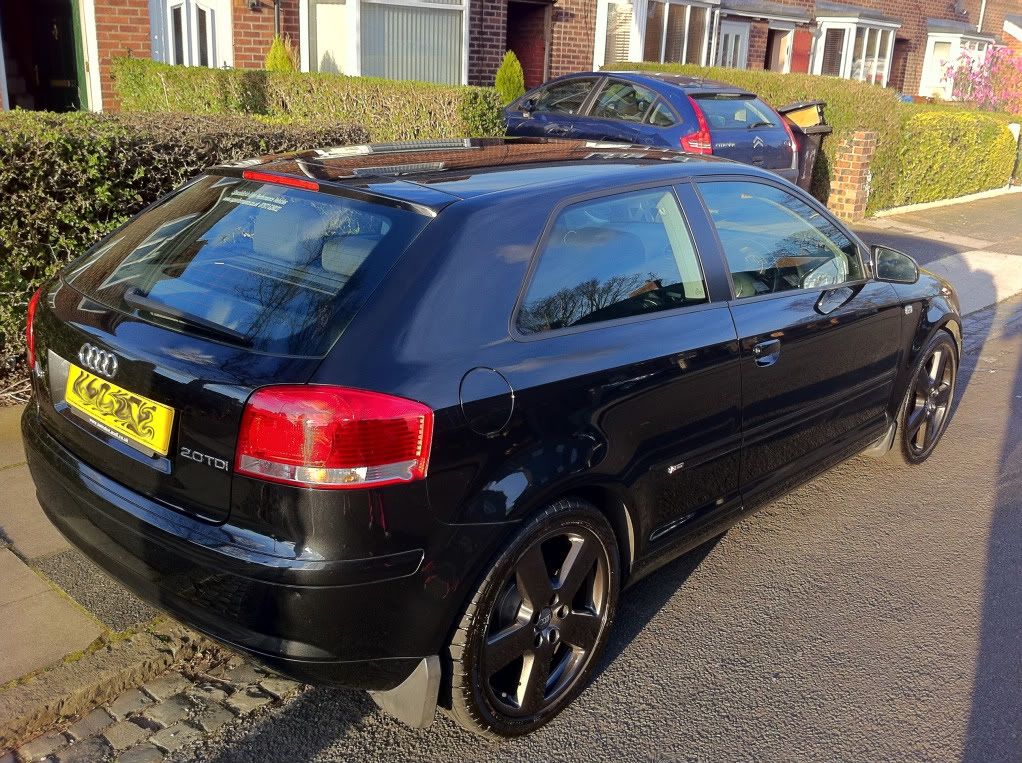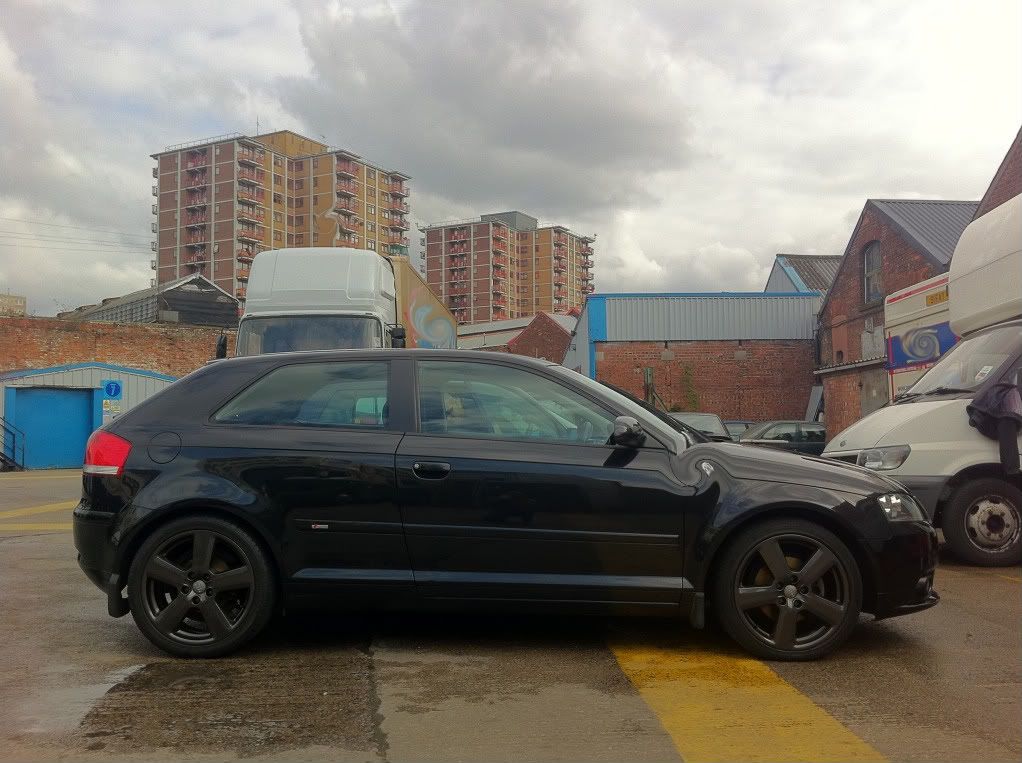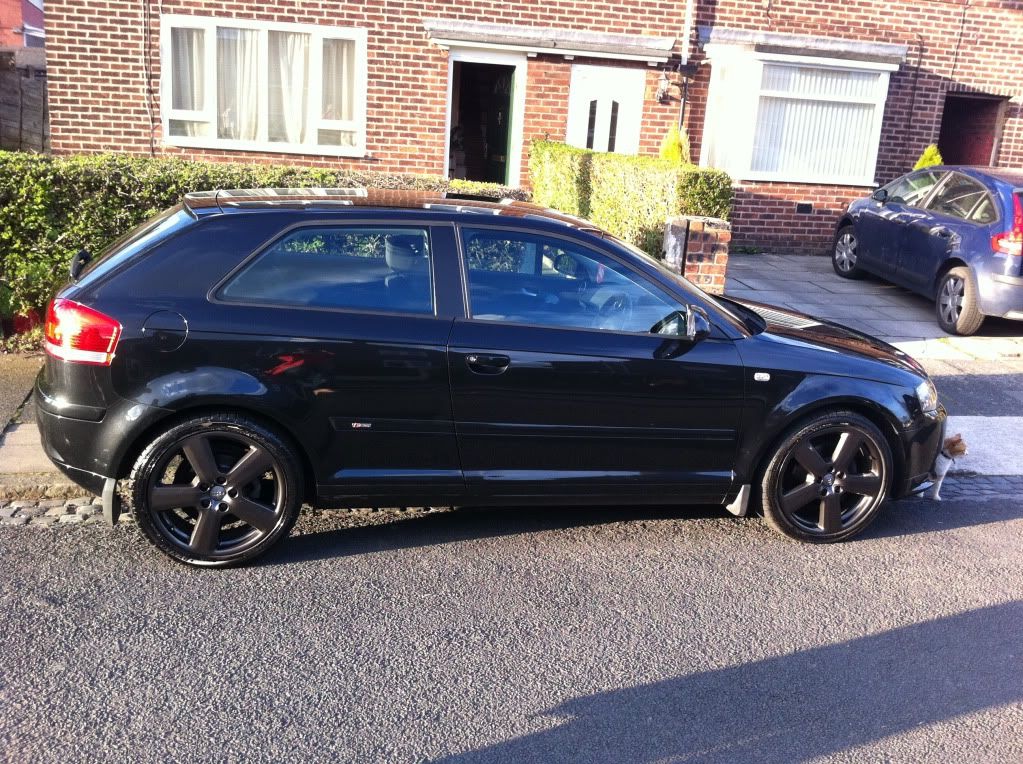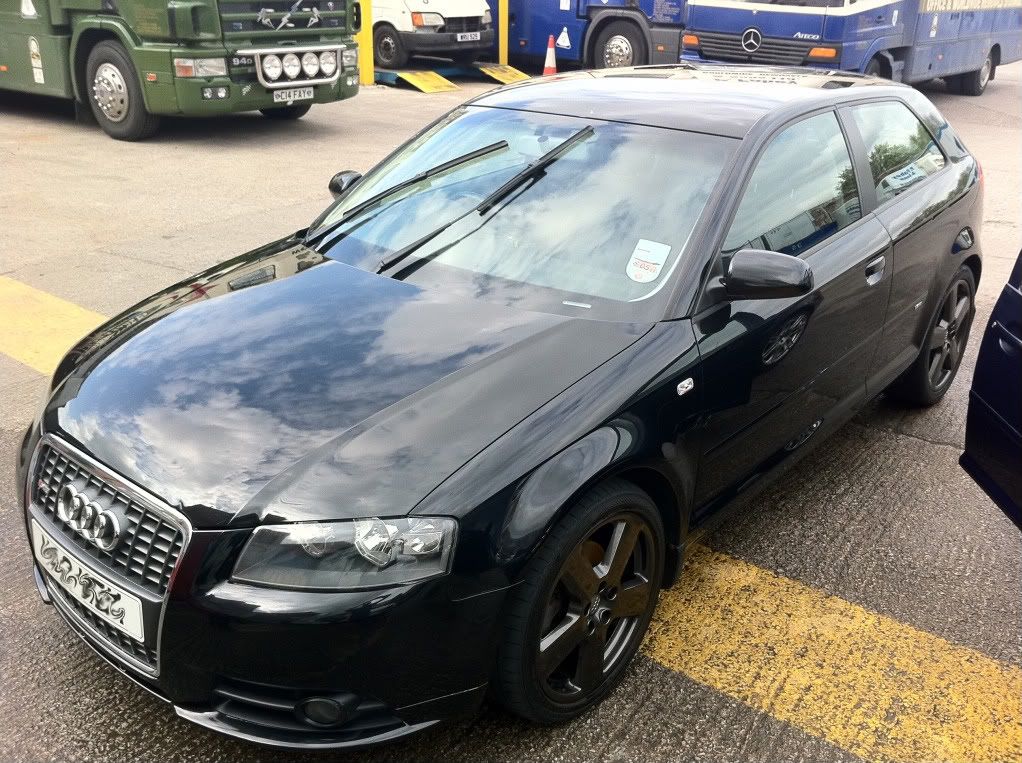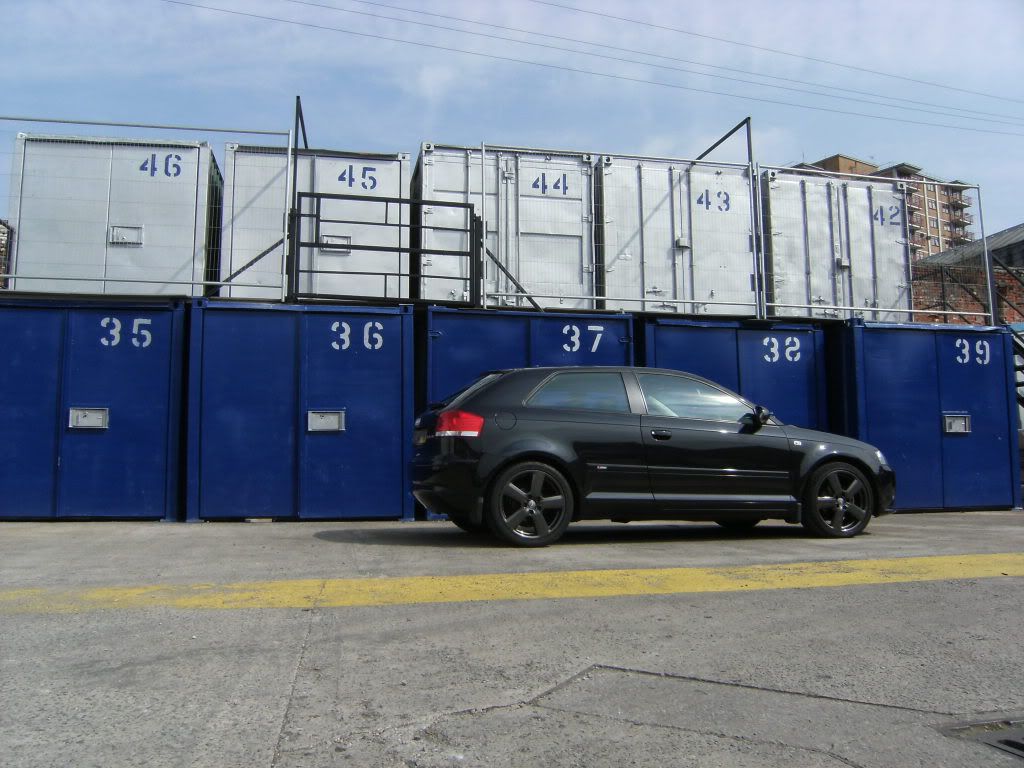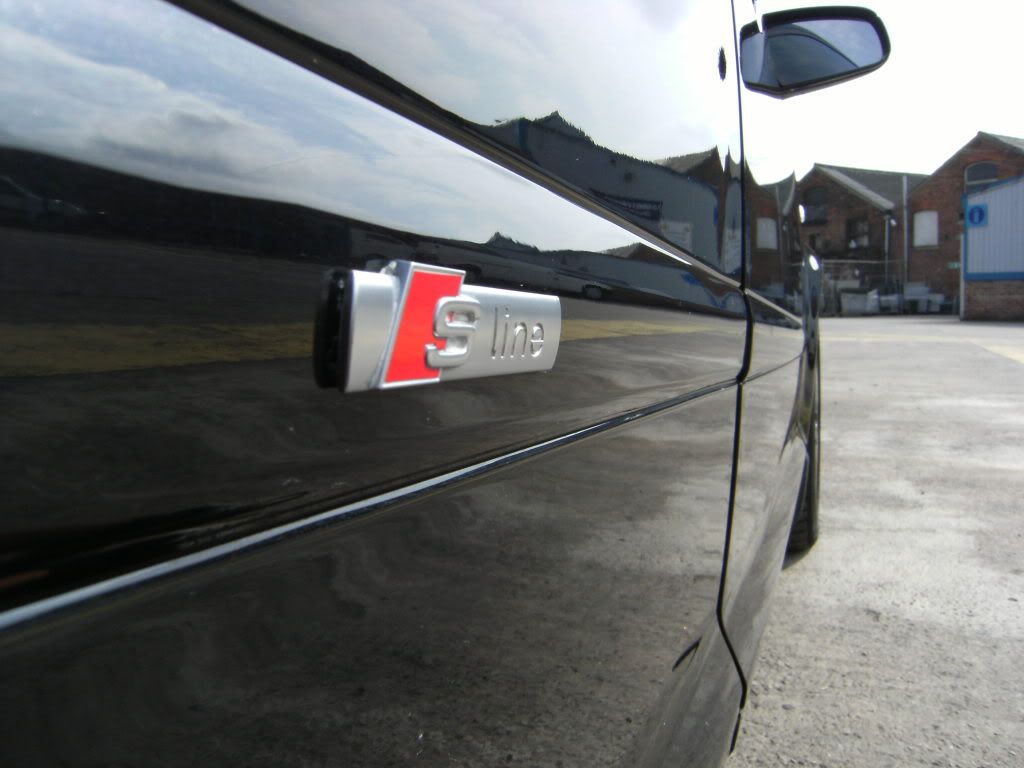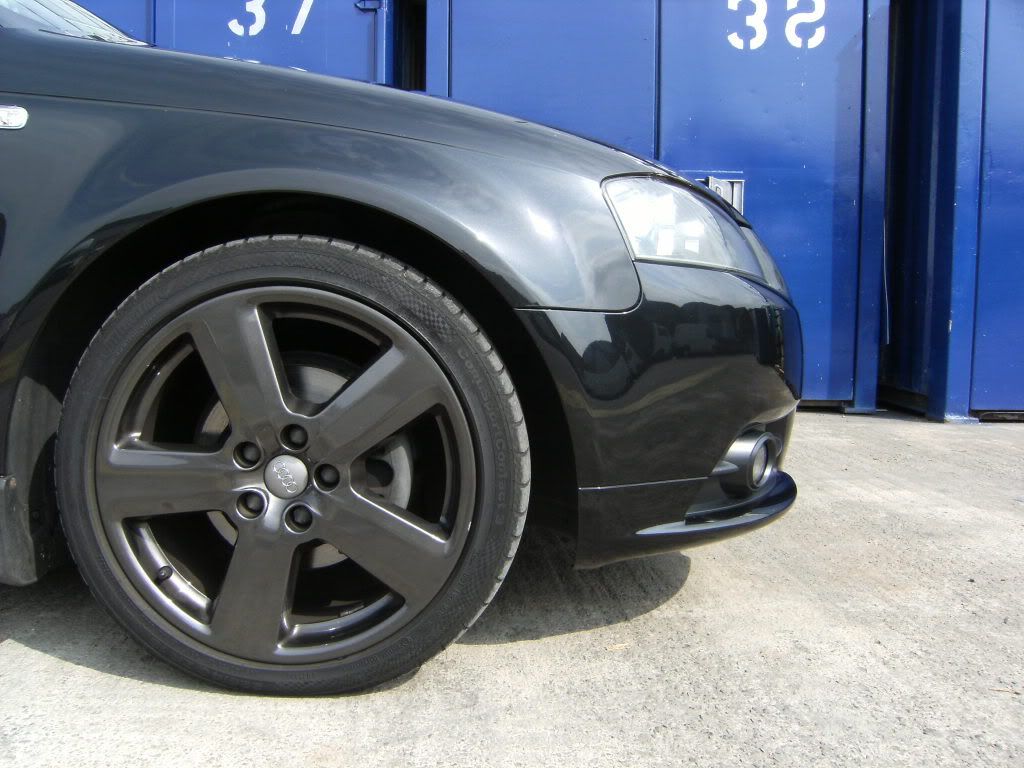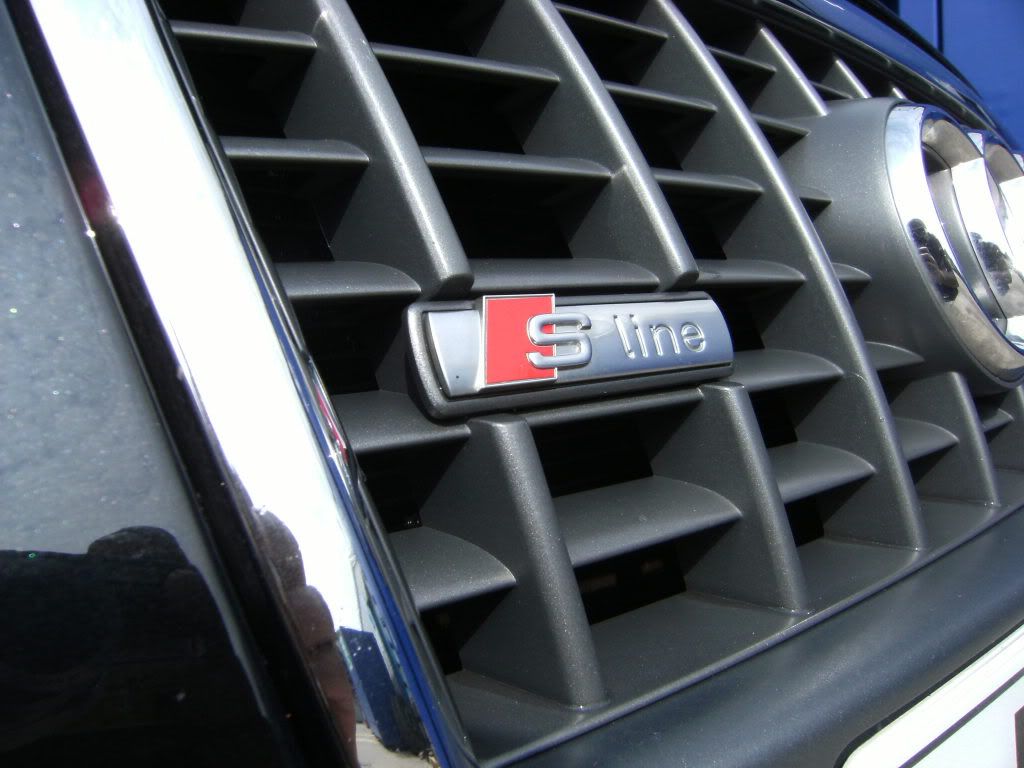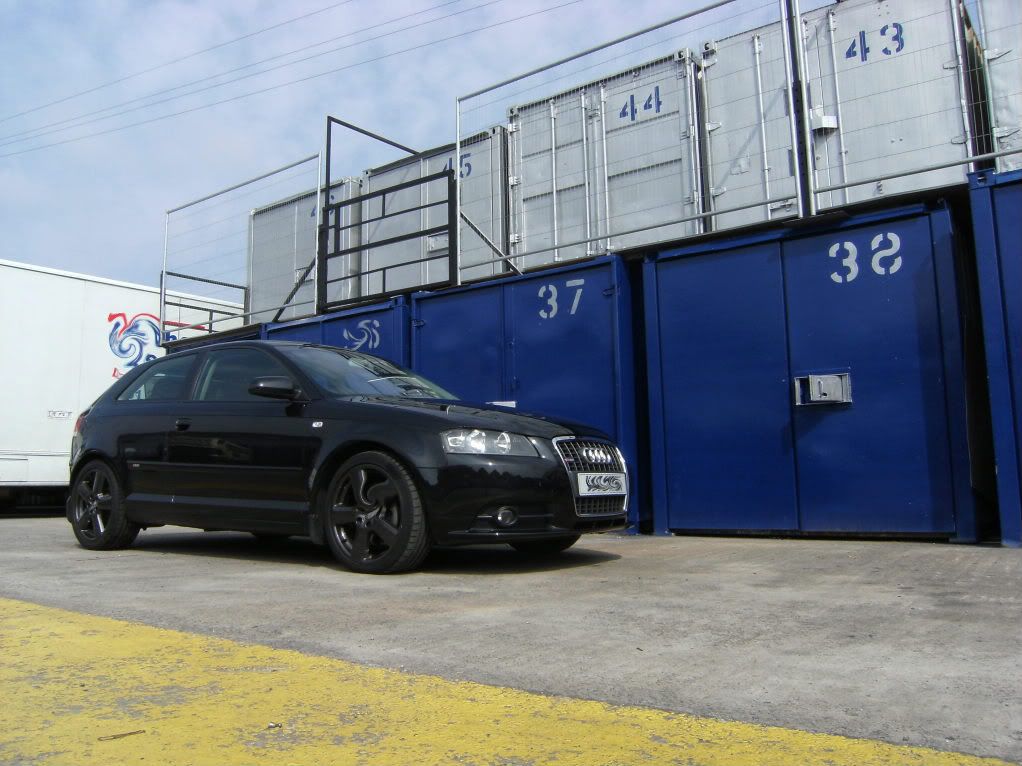 I absolute adore it, the beady eyes among some of the forum members will know its not an S Line but has had an S Line front conversion by the previous owner (a very good friend of mine)
It has a few things doing as most cars do, essentials are:
- Cam belt due soon
- Service in 300 miles
- 2 new front tires
- loosing coolant but very slowly (i am aware of cracked heads on this model and am a little concerned)
- every once in a while the passenger left rear light does not work, strange i know
if anyone has any advise on the above list please say as it would help me greatly.
Now to things i want to do:
- Remap
- S Line or S3 rear bumper
- New steering wheel (but heard of air bags not working if changed)
- S Line spoiler
- Cruise control (jb0o ill be in touch!)
Hope i have not bored you guys!
Marv aka the engineer
Last edited by a moderator: