Joined

Dec 17, 2010
Messages

2,514
Reaction score

521
Update on the gearbox.....
Had some friends come round and helped remove the box for me whilst i rested my back.
Results are quite shocking, I think I need to be a bit less eager when changing gear lol
The brass sliders had worn through the sides and broken up causing the loss of 3rd and crunching of 4th gear but the reason this had happened was due to the fork being bent. The fork being bent had caused the brass sliders to wear on oposite corners where it was now being twisted at an angle in the syncro ring groove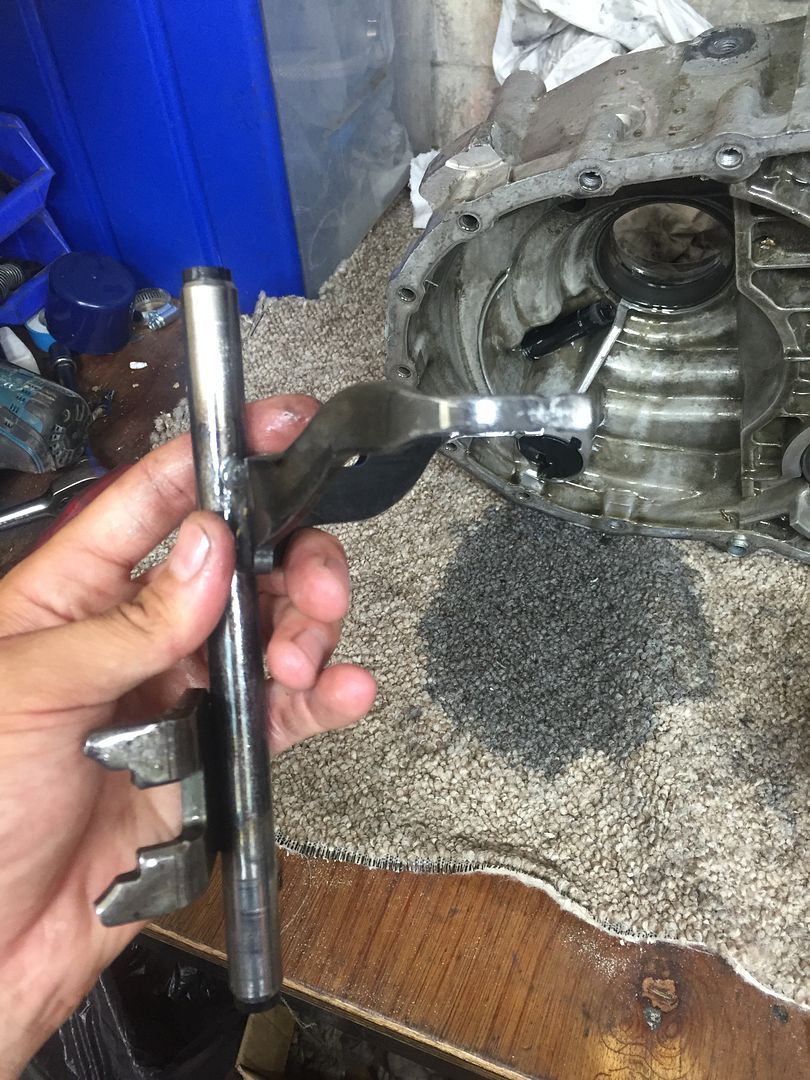 These next photos are were you can see that the fork is bent, by eye and up to a square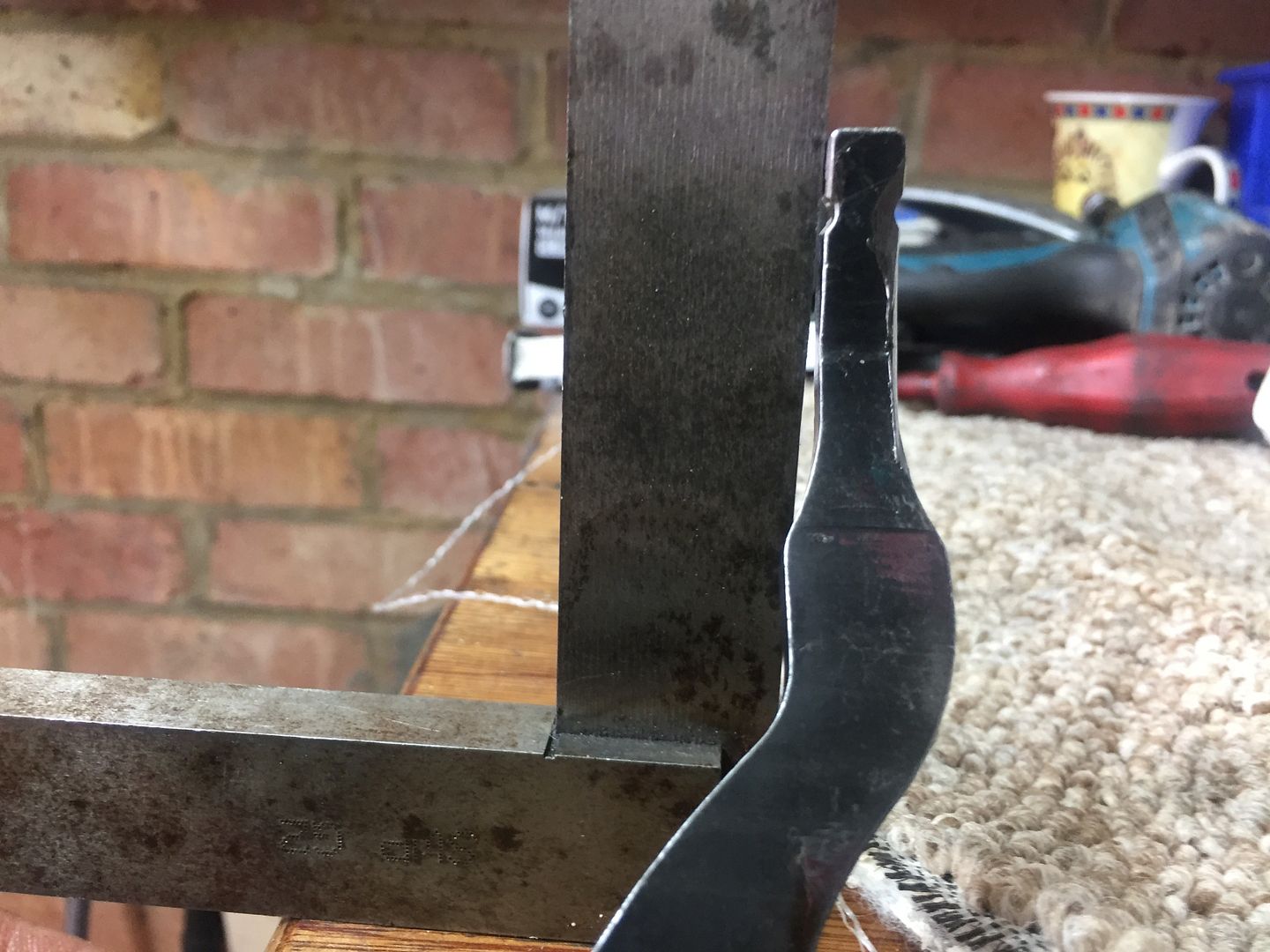 The center locating part has also been bent and suffered wear to the plastic cover
The 5-6th fork is showing a little bit of wear but nothing durastic and all appears straight and in good condition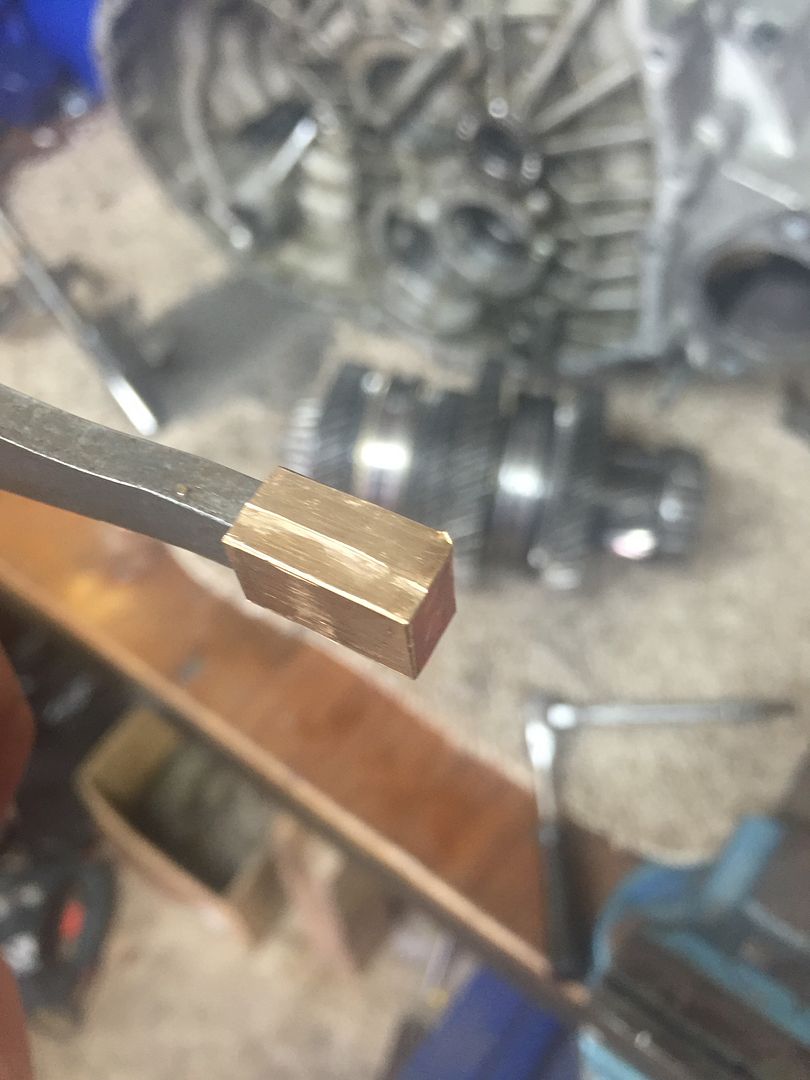 Following this I've now rebuilt it with another steel fork including the brass sliders, but have swapped out some of the gearbox out with another broken one i had as the syncros were in better condition on this one.
A friend as a solution has strongly suggested a SQS shifter to stop me being able to break the forks on these boxes