Beings i have the bigger turbo,fmic,full decat,egr delete,and recently got my final map i noticed straight away fuel IMPROVED!
Cruising Around 80 was showing 48-50mpg,was usually 43-45.
So today m25 was pretty heavy but flowing,contant 60mph
Started getting...
Just kept improving
Then hit some slow traffic 40mph limit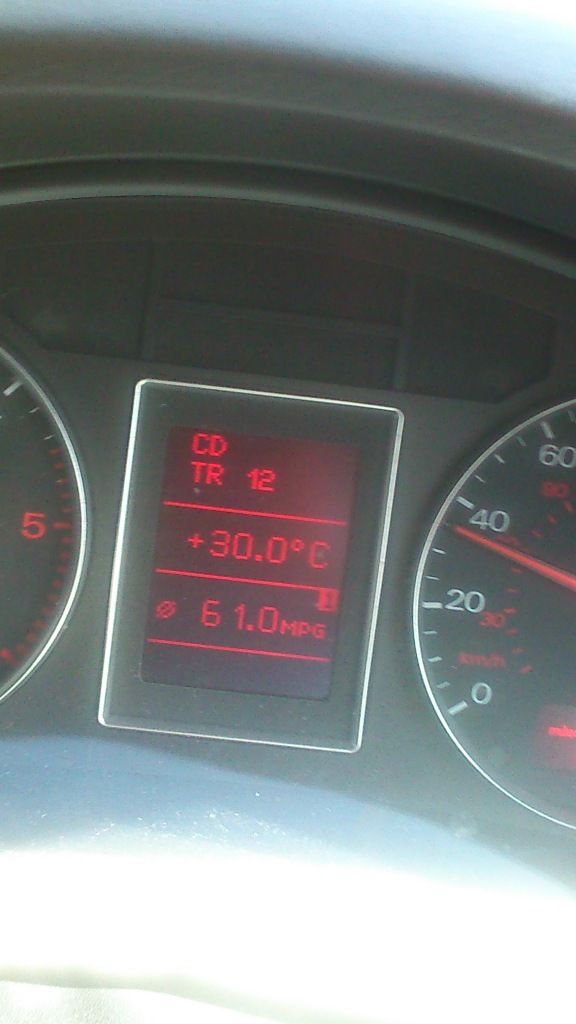 This is the highest results i had ever,i dont know what (more bhp) they did but its crazey.
It does drop insanely When booting as id expect.
I even recorded part of my journey just to prove the actual results and it was a flat motorway.
So when i got home my dis showed average 59mpg.
I know some of you guys get poor mileage,not rubbing salt in wounds etc but i spent a few ££££ over the months and finally got a 200bhp returing over 55+mpg.
Had to share ;-)