Well-Known Member
VCDS Map User
Hey guys,
so since i was involved in an accident with a lorry back May i haven't really been modding... to be honest i have been busy with work and kinda lost the want to mod it since it just looked a mess.
here is the thread with all the details of the accident:
http://www.audi-sport.net/vb/a3-s3-sportback-8p-chassis/157157-they-say-they-might-write-off.html
and a pic of how bad she looked:
so i have since been looking to get the car repaired and i managed to get all the money direct from the third parties insurance company by the End of July... so after a lot of thought on what i wanted to do i got an offer for a repair that i honestly could not refuse but it meant that i had to wait a few weeks to a month to get the parts.... well that few weeks turned into 3 months and i finally gave up waiting around and getting messed about.
In that time i also had another mis-hap and done this to the front grill: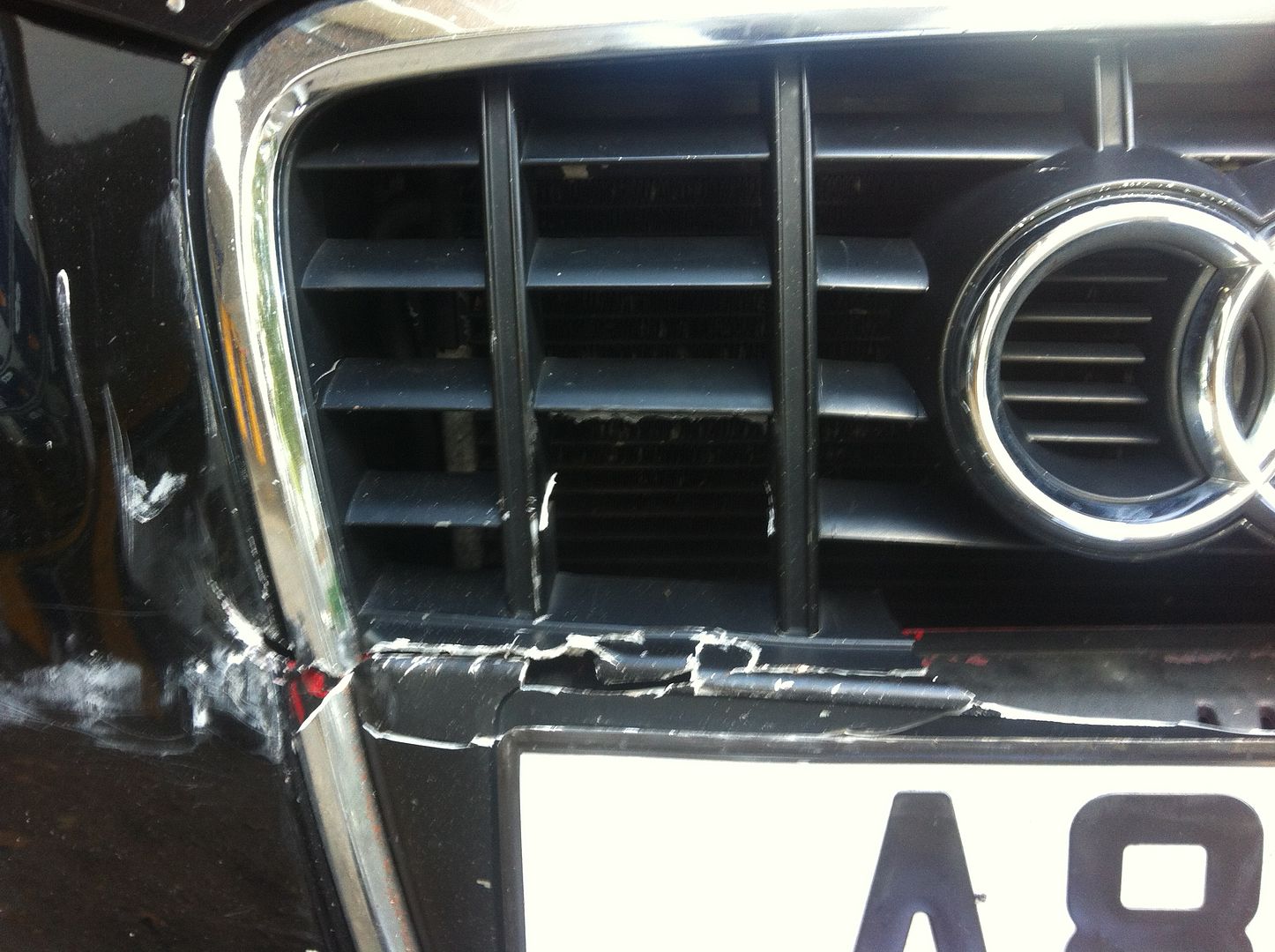 so the first thing was the parts list... well i have wanted to get a nice set of wheels on for a while now but at the same time i wanted to drop the car a bit...
but then lady luck decided to frown on me and my intercooler pipes shaped off leaving me pretty much stranded:
Good side:
Broken side:
I got myself home that night (an hours journey took me 4 hours) and then I fixed that the next day, picked up the replacement pipe from a VW dealership and carried on going.
So after a lot of contemplating i decided which alloys i wanted and some other bits too, i ordered myself these:
RS6-2 Alloys in 19s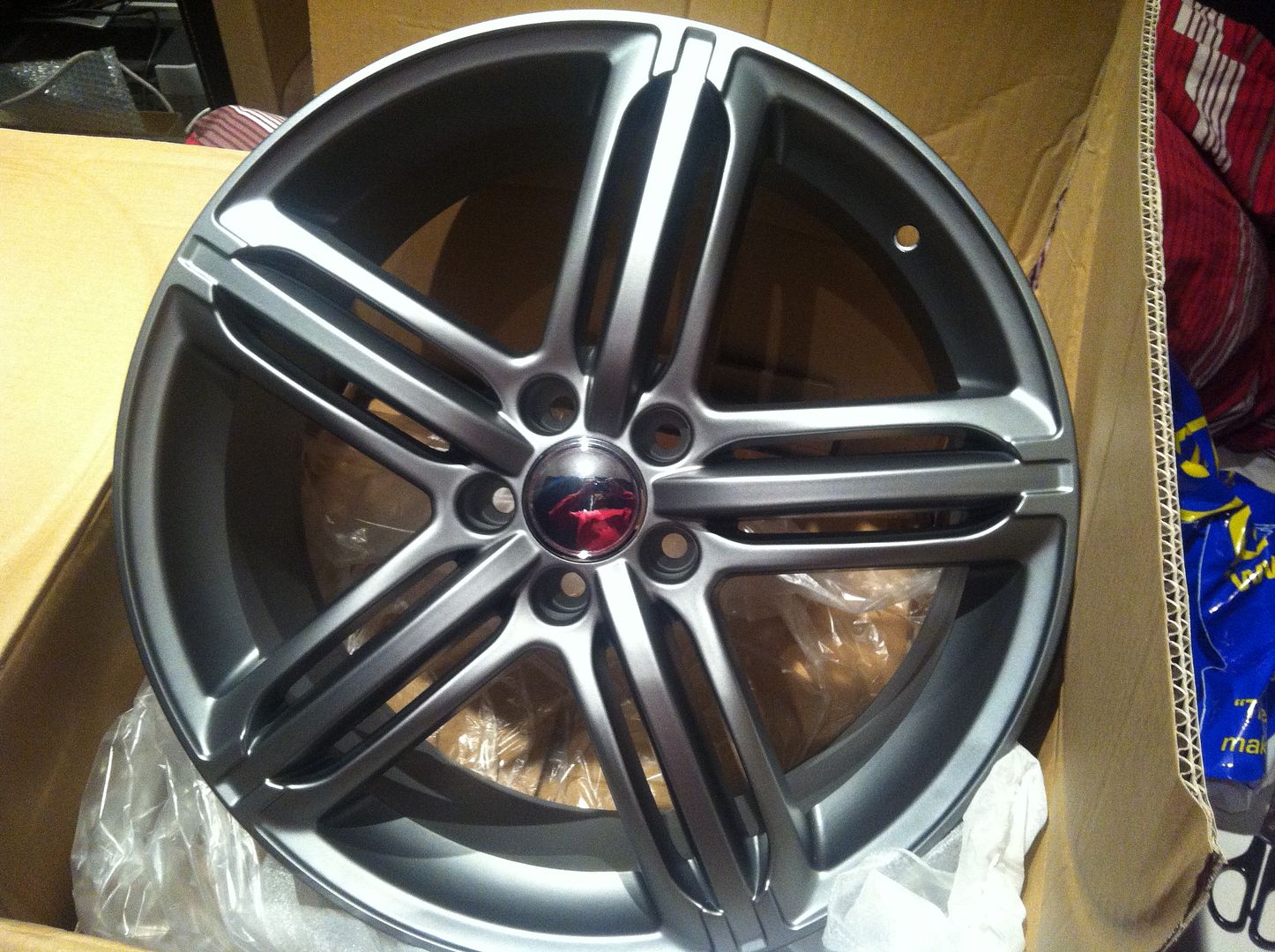 And some A3 3.2 brakes front and rear complete (same as S3 345mm discs):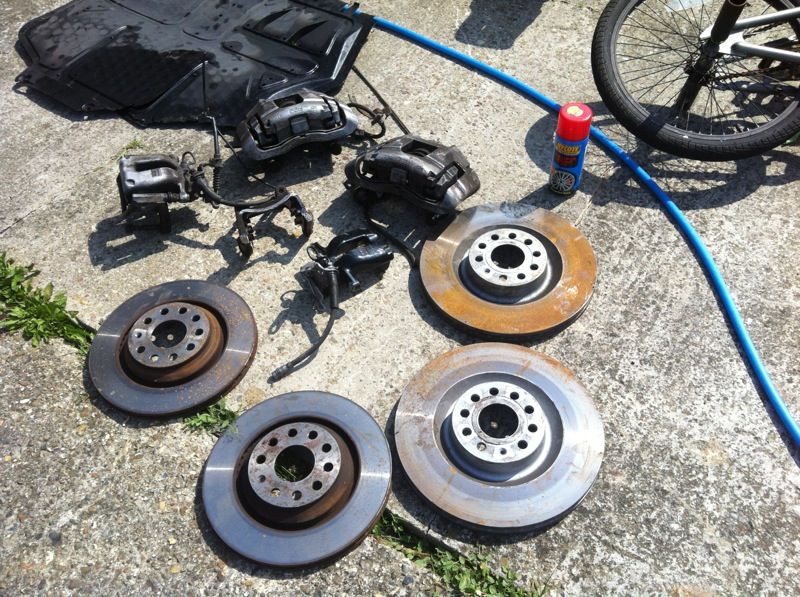 Also got myself a set of Eibach sport line springs from GNJ Motorsports here on the forum (thanks for that mate)
I painted up the new brakes: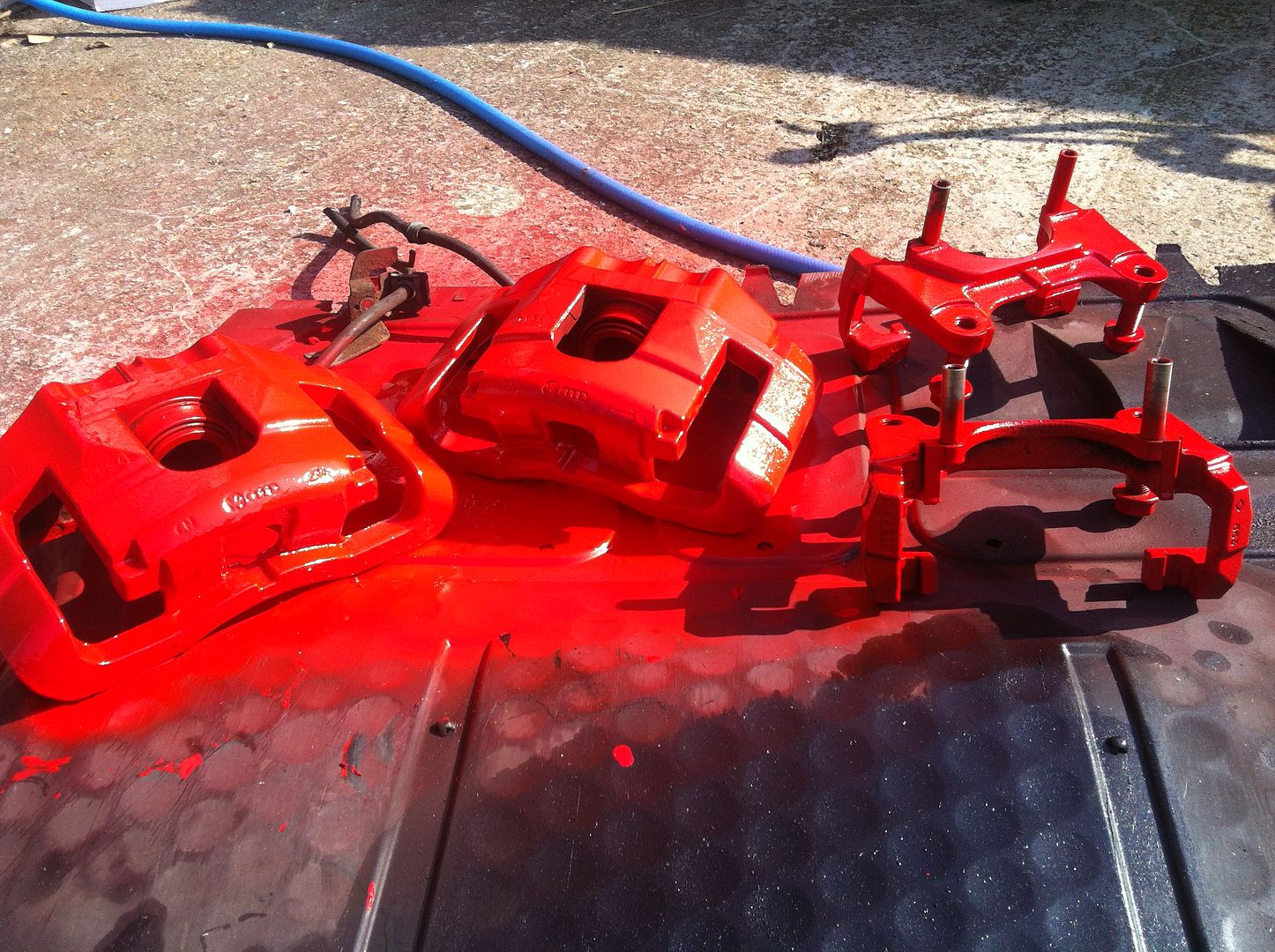 and then i picked up some new front and rear wishbones as i had some cracks in the bushes and get that all sorted out: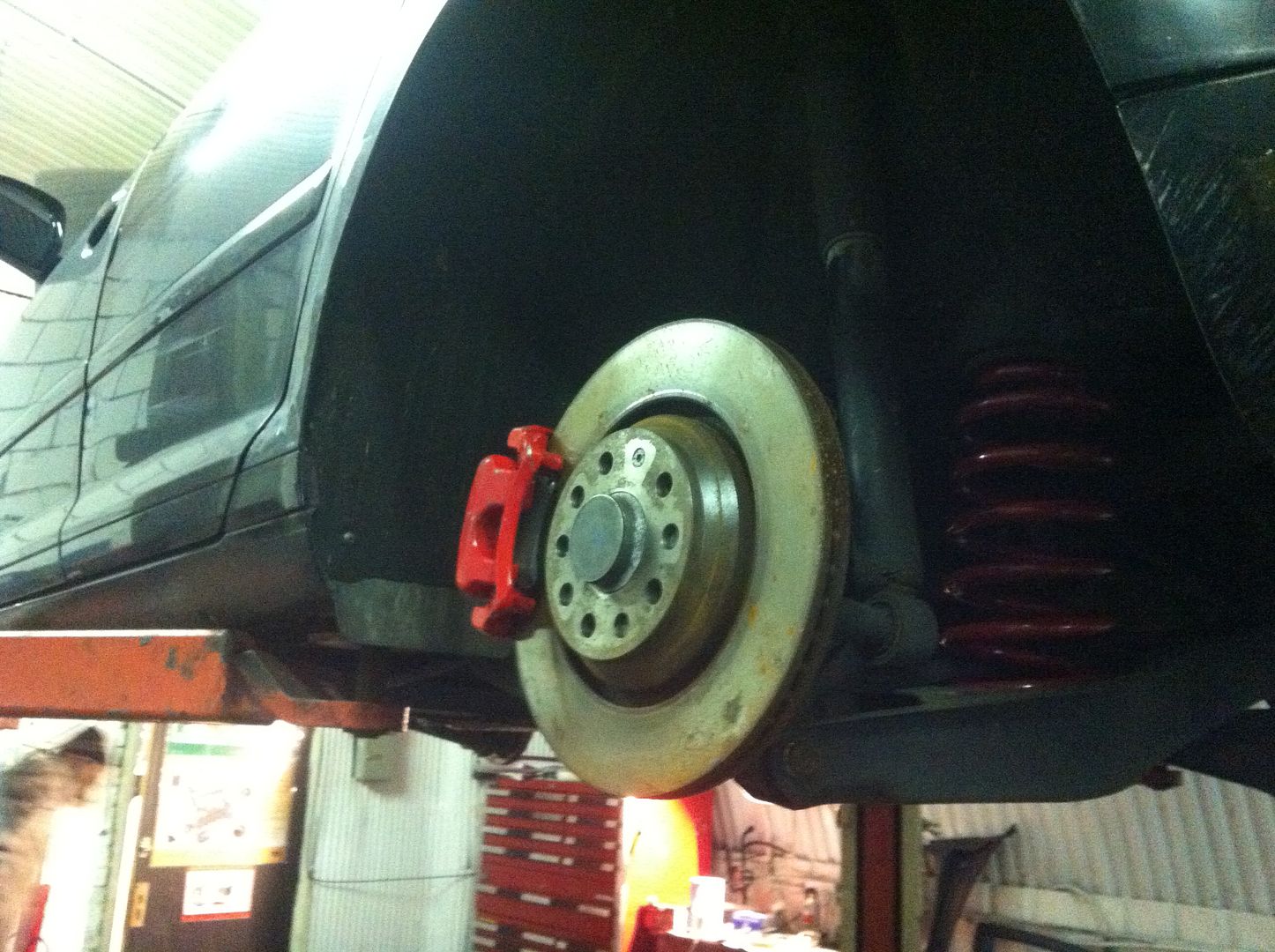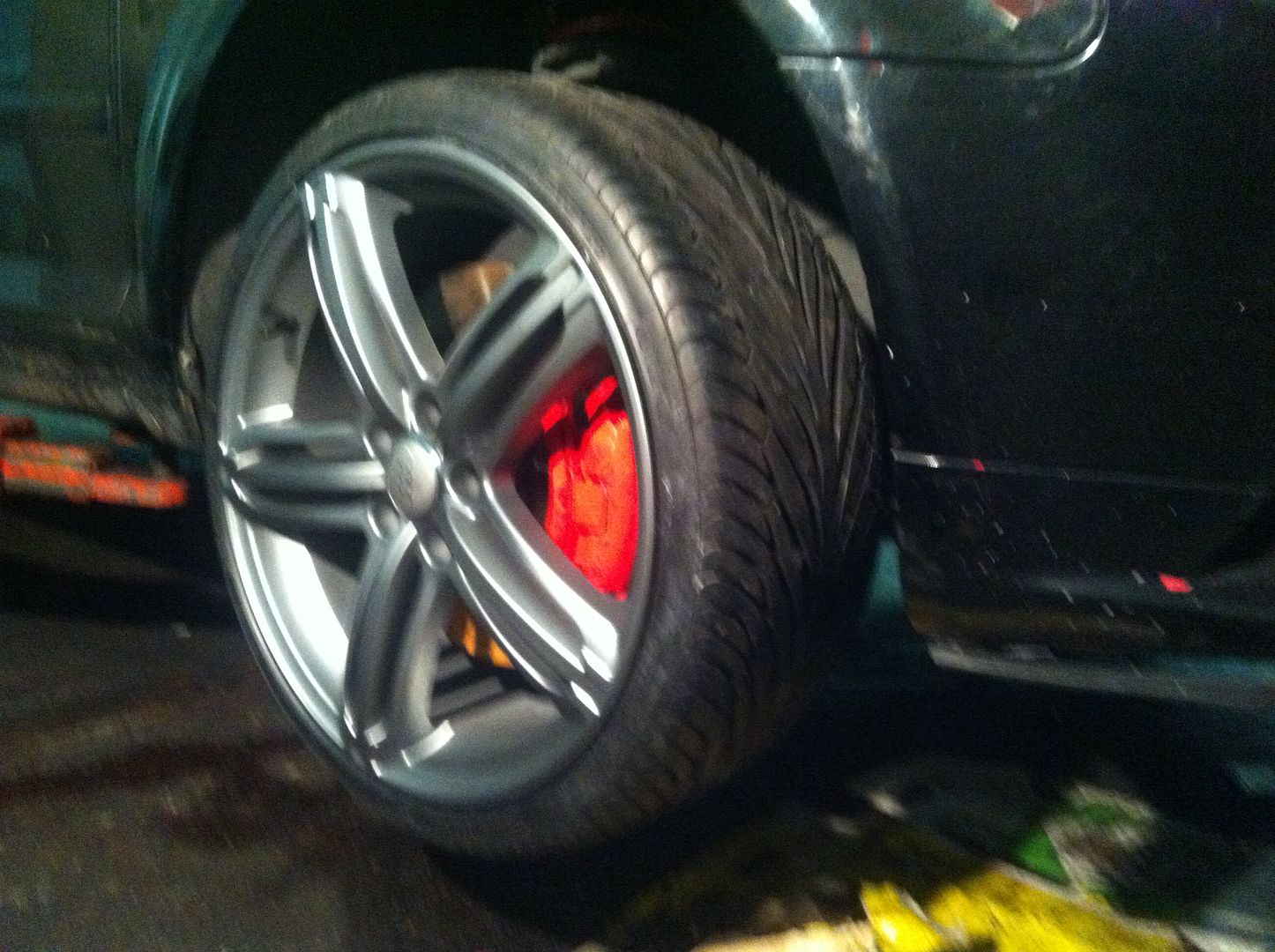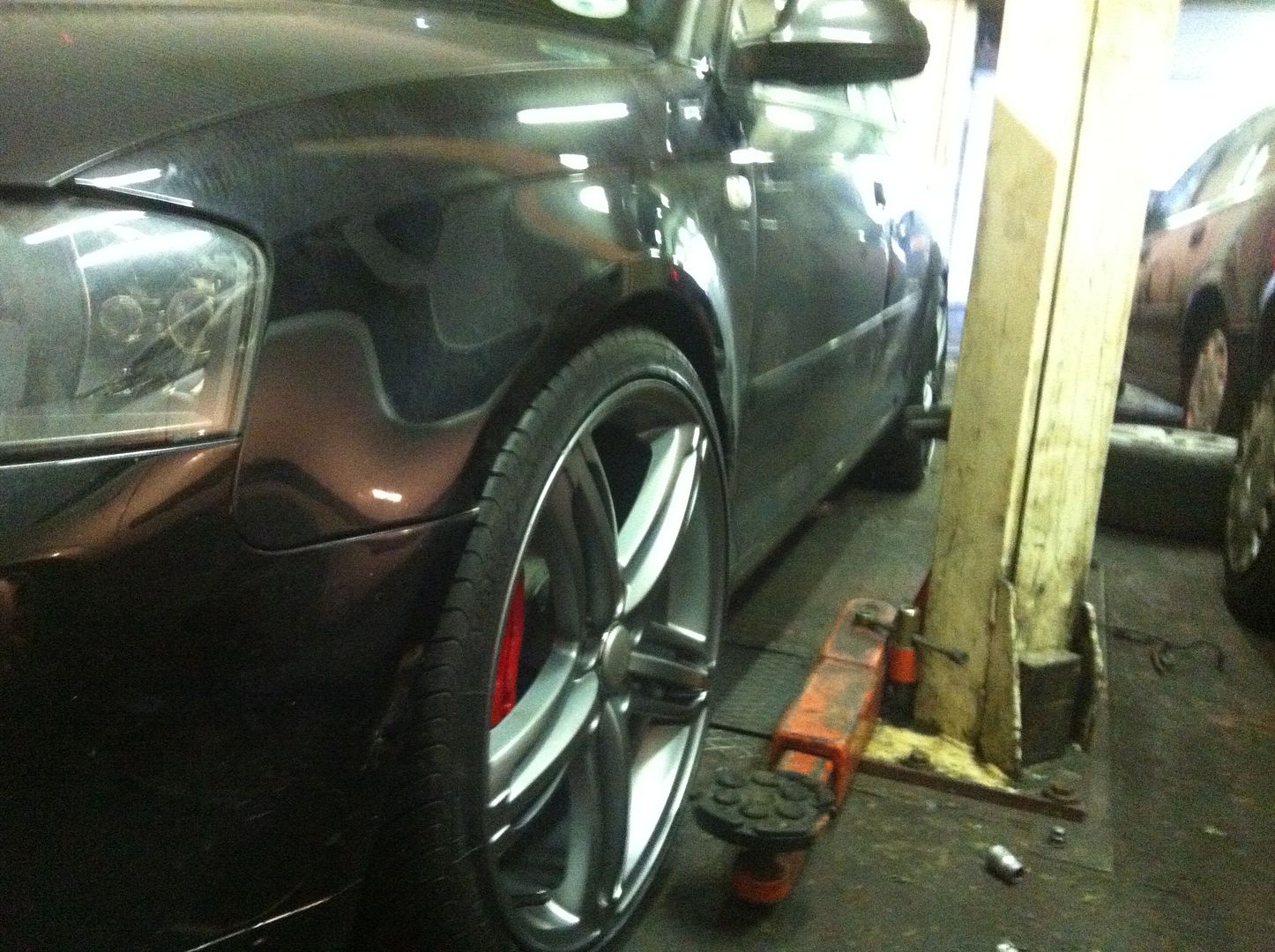 Lovely Stance:
Next up was to get the car repaired…
so i thought hard about it and since i was given essentially free money to fix up the car i thought why not… just go and get it done now.
so i started the search and started collecting the parts up…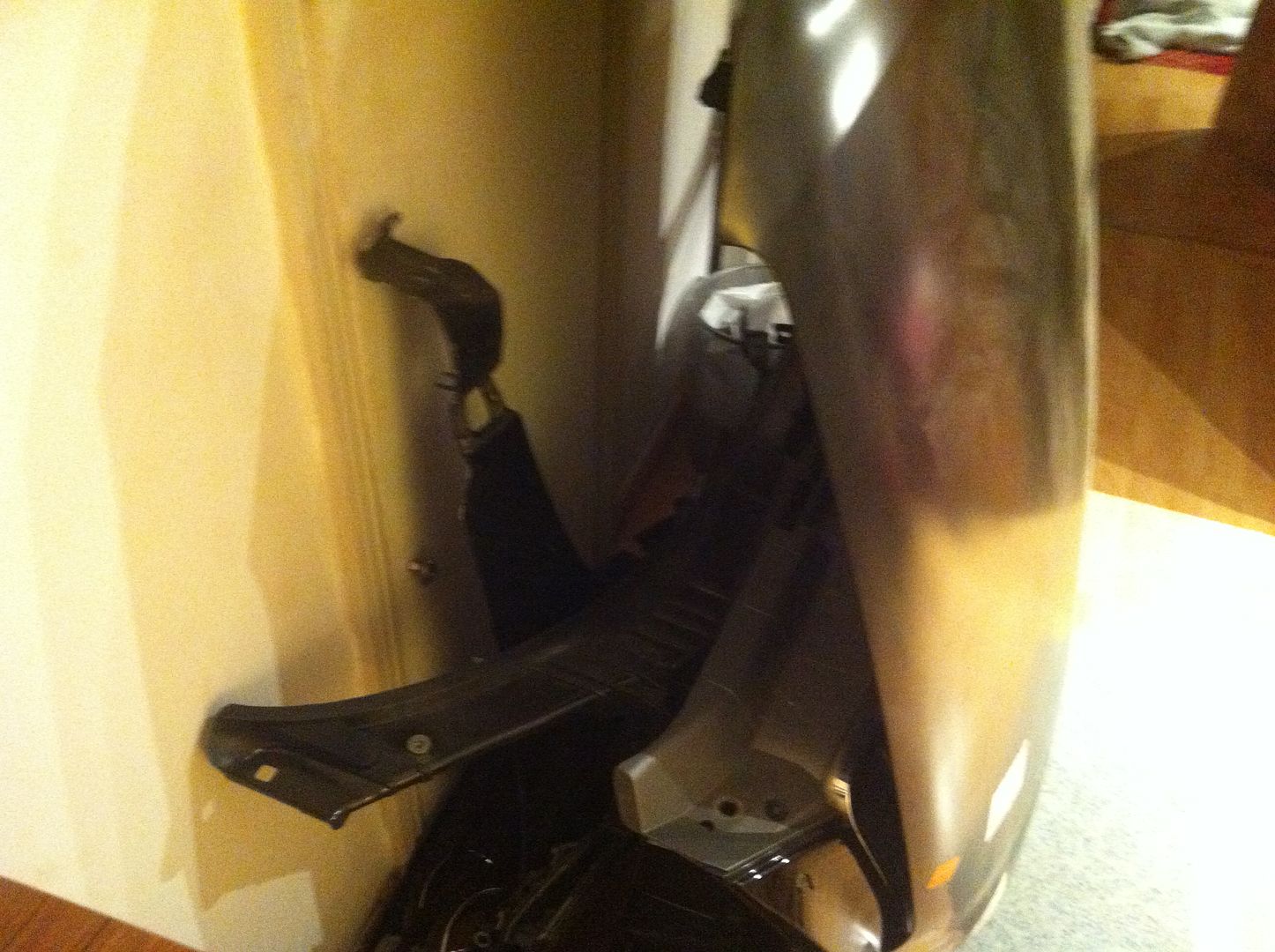 Thats right i am going to facelift it!
As you can see i got myself a full S3 front end… since the damage from the accident went round to the back of the car i also got myself the S3 rear bumper too but i didn't want it to just look like any other S3… i also had this picture as my inspiration: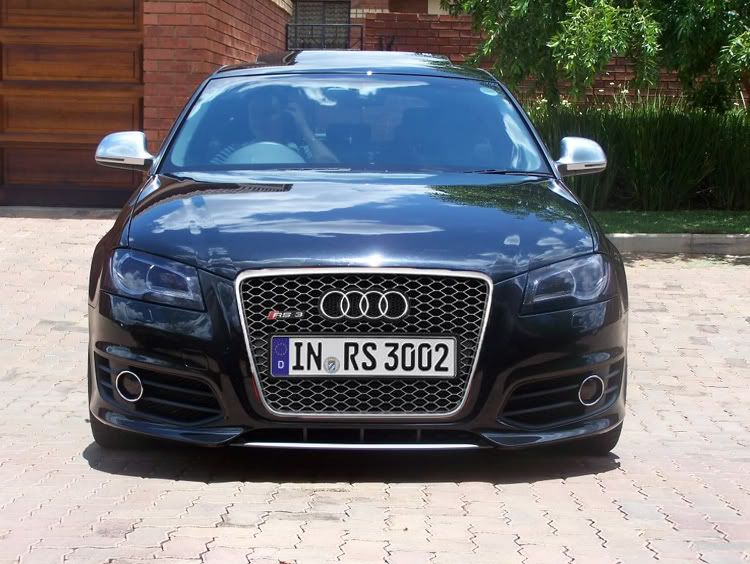 so i got myself one of these: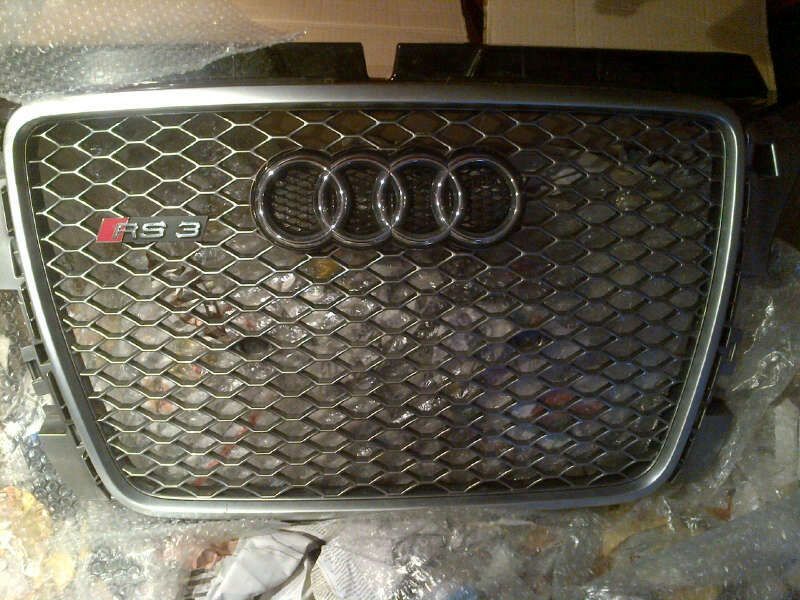 Now all is well getting the parts together and making sure i have all the bits but then was the dilemma of actually getting it all on the car… not to mention the fact that the car had enough damages on it to now need a full respray...
So i started getting quotes around London for the repair work and the respray but the quotes were way over the top… some actually saying that it will cost me £1500 on labour!
So i decided i would get in contact with some really nice friends in Birmingham who have a nice bodyshop and quoted me an unbelievable price! lets just say it was more than half the prices i was getting in London.
Now the main problem was how am i going to get the car with all the bits to Birmingham… i mean the bonnet alone takes up all the space in the boot so i had no choice… I am going to have to facelift it myself!
now remember the only reason i decided to do this is so that i can get all the bits up to Birmingham… the guys there can then adjust it and do what they need to do…
So i got everything i needed and made sure i had all the tools… planned a day to start and then on a Saturday i got ready and just did it all on the driveway!
Here is the front bumper and xenons off:
Crash bar, wings and rad surround off: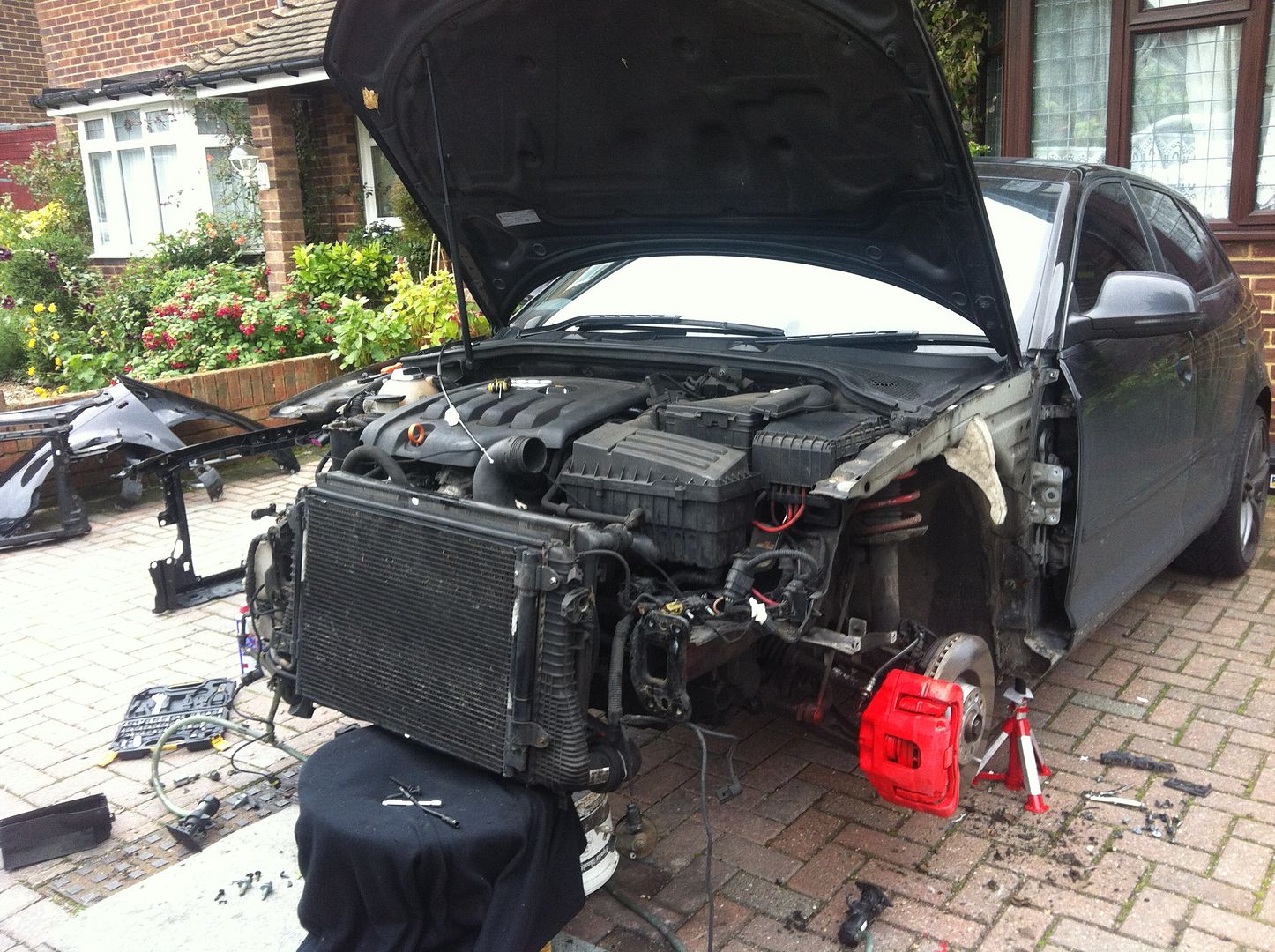 Bonnet off: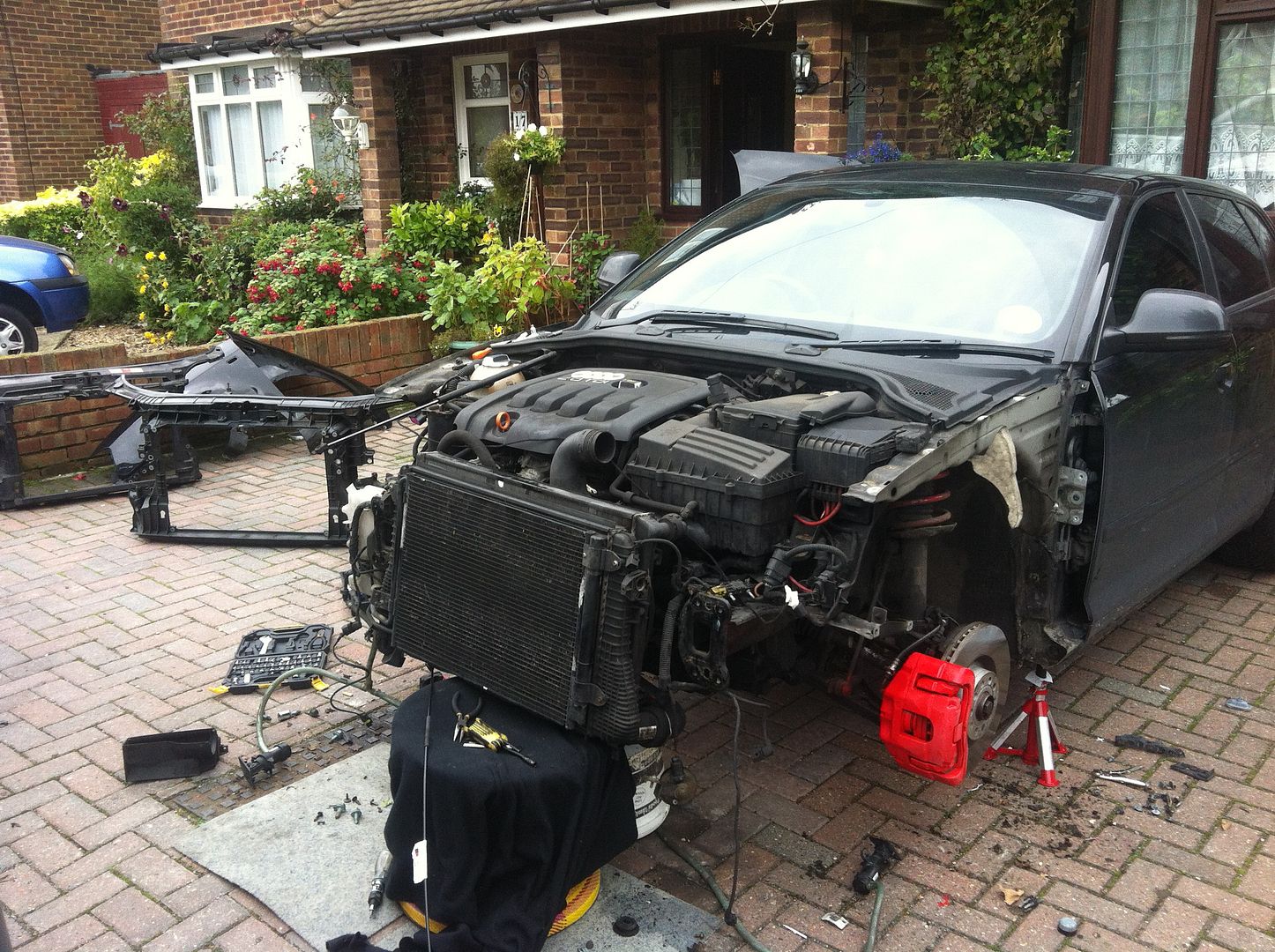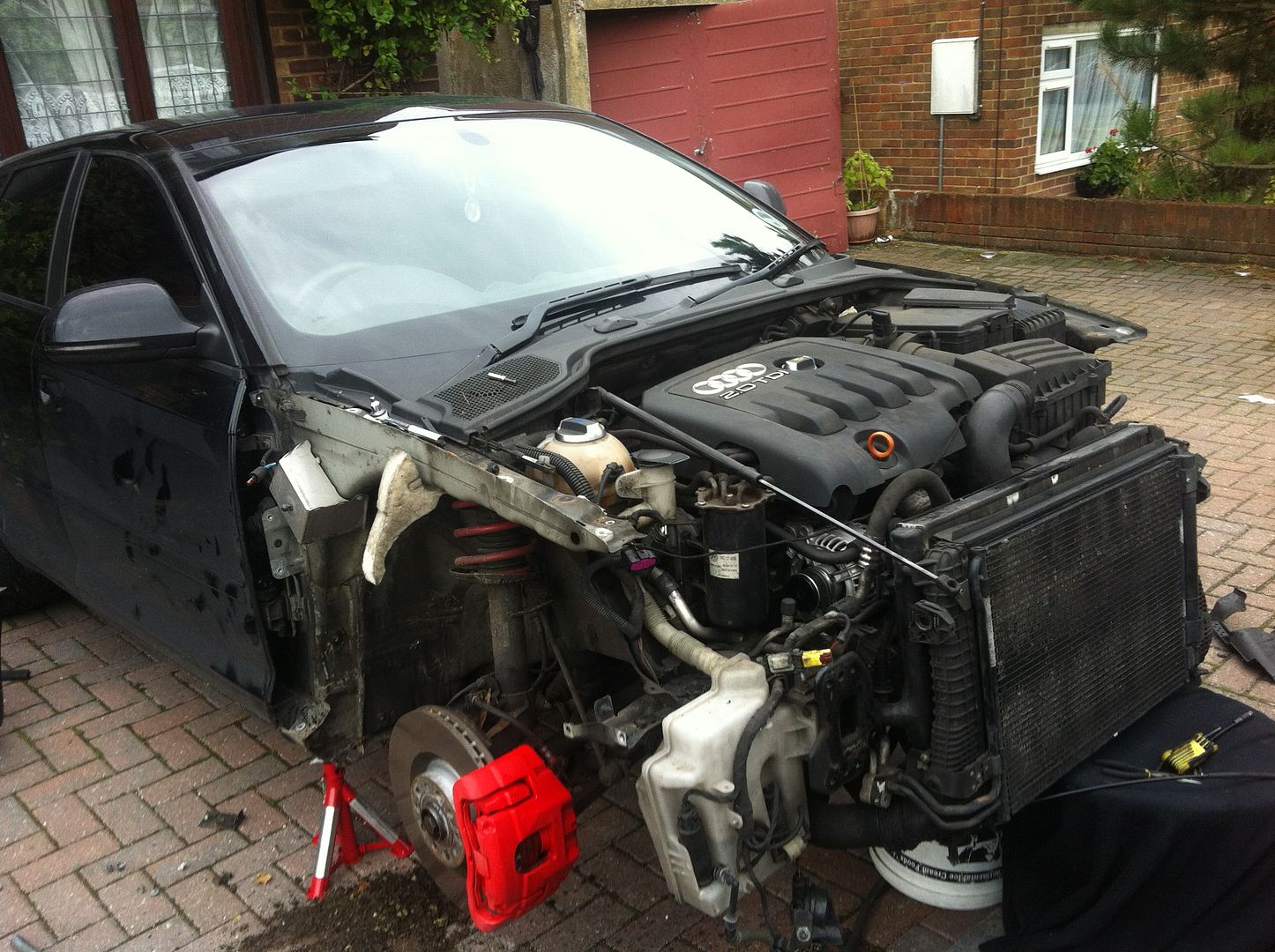 All the bits removed: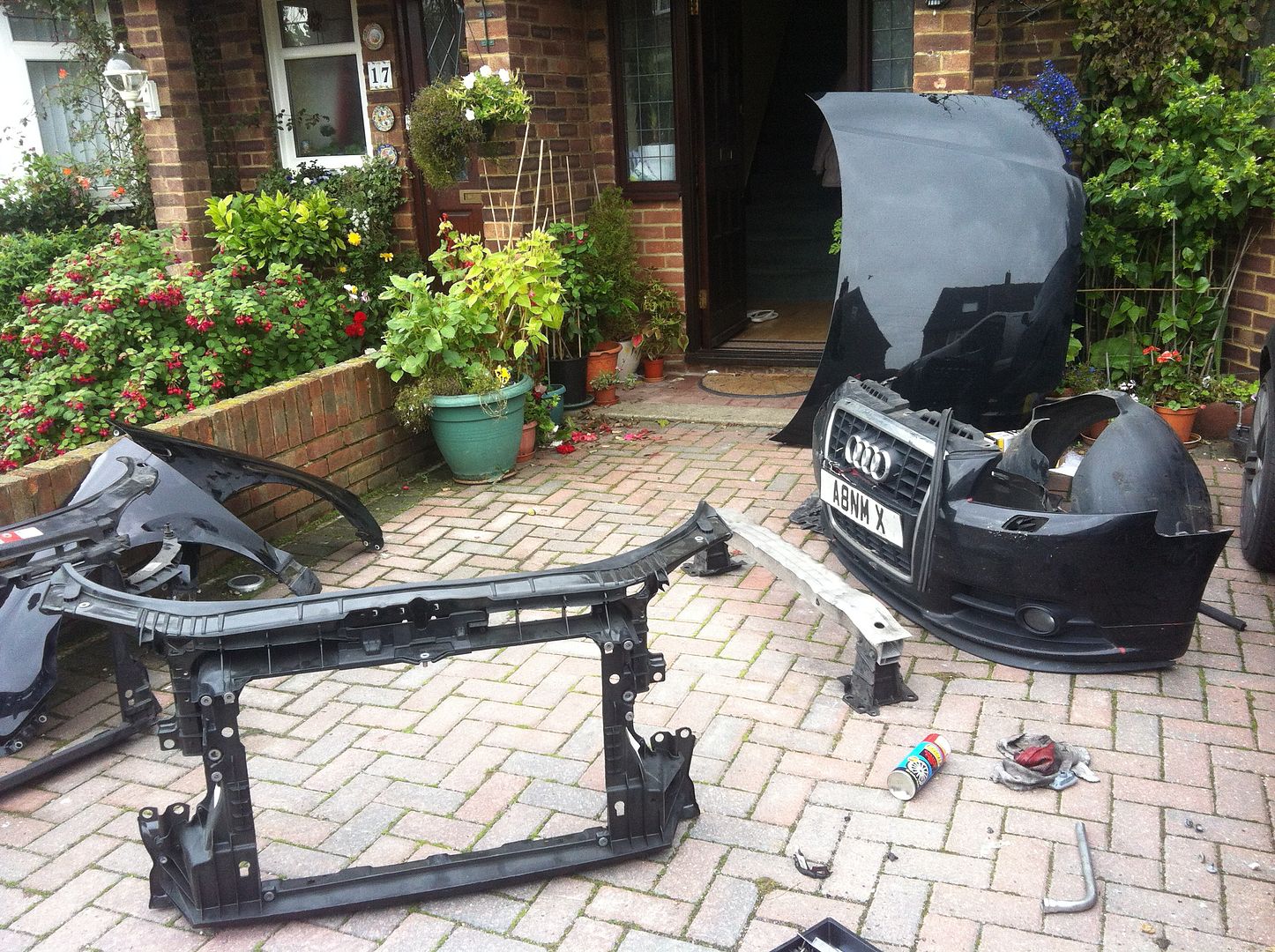 After this i got too busy and didn't stop to take pics as i was also running out of daylight… but with some help from Dre who came as i was rebuilding the car we managed to get the parts back on in the dark and rain! Really bad pics here!
I chose not to fit the new grill on as i didn't want to spoil it on the way up to Birmingham so left the S3 grill on the car.
But in the morning i got some more pics: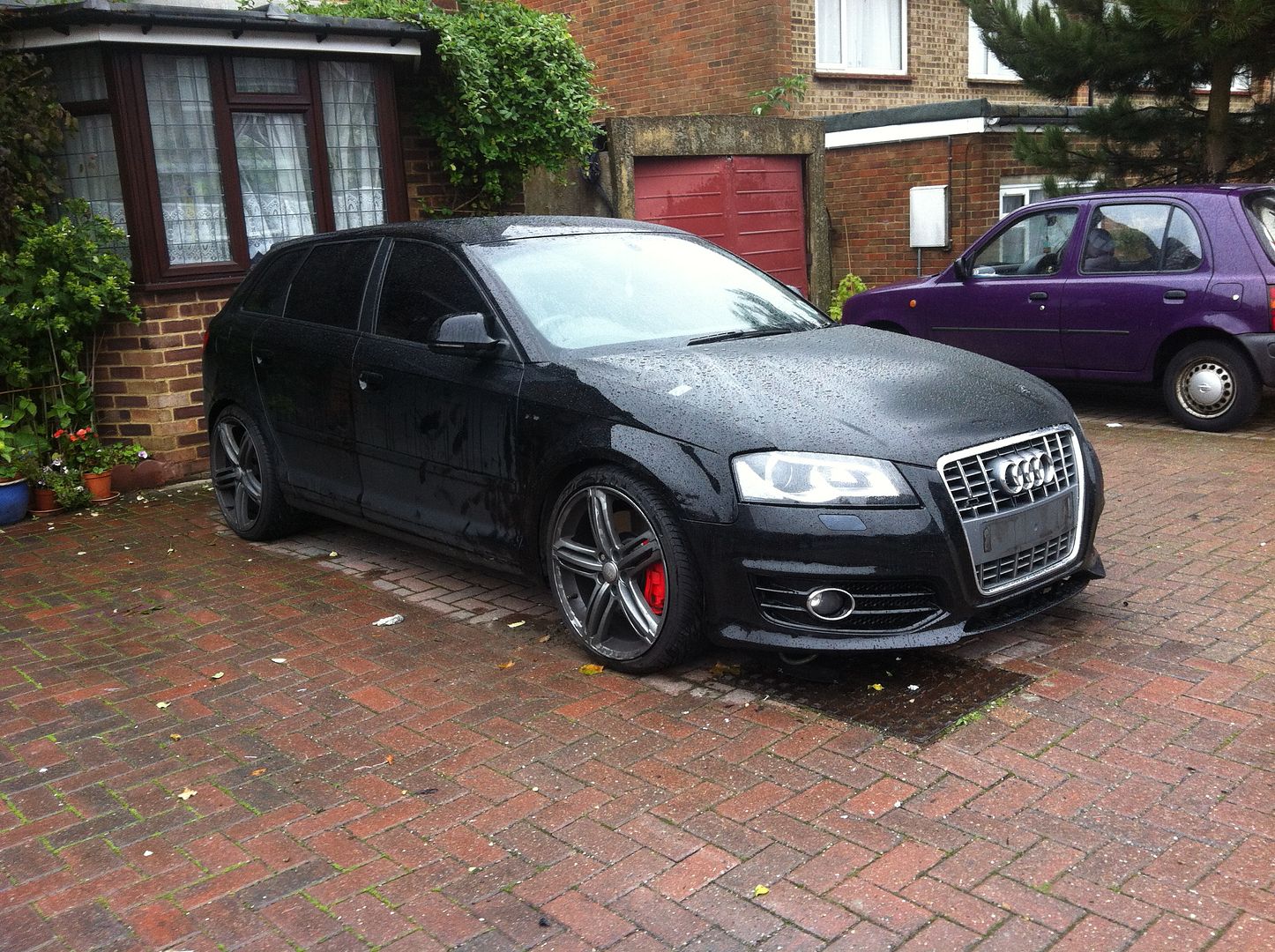 I found out that i needed a couple more parts which have not been mentioned on any forum so i got the part numbers together and got those ready for order.
Last edited: