So rather than get bored today I thought I'd do something I've been meaning to do for a while and spray my grotty old callipers. So I woke up bright and early and took a trip to hellfrauds. I bought a wire brush, brake cleaner, some assorted wet and dry, and some very high temperature red paint.
So to start I took the wheels off and got cleaning.
they came up quite nicely.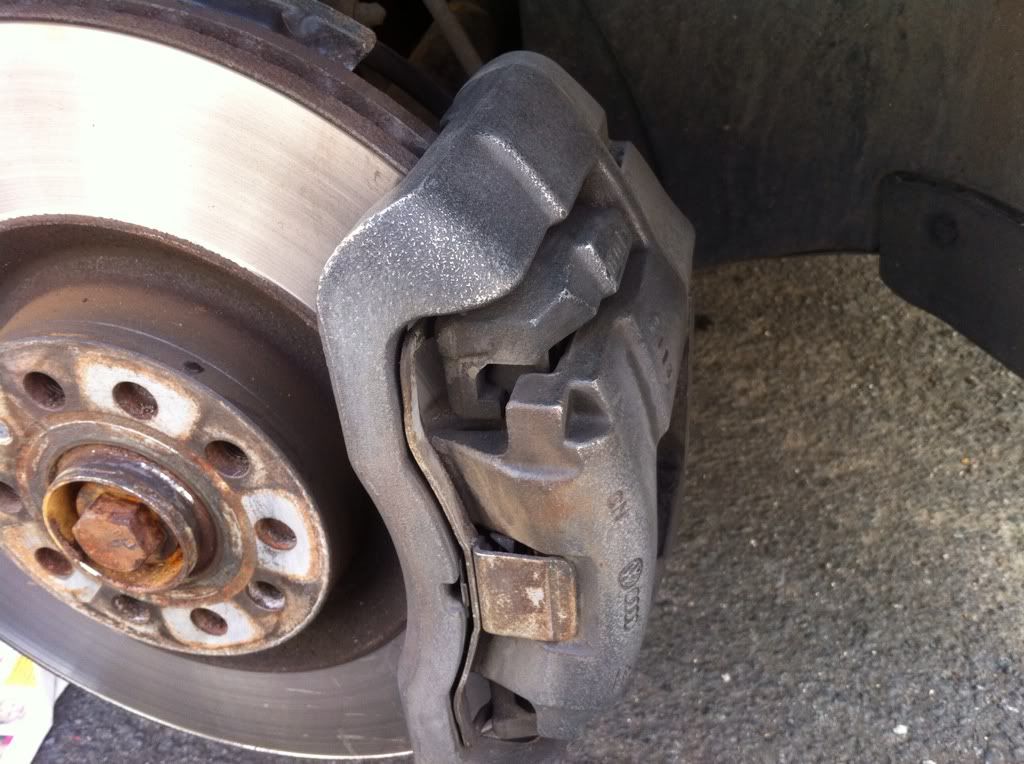 then I masked up. You can never cover up too much.
and then it was time to spray.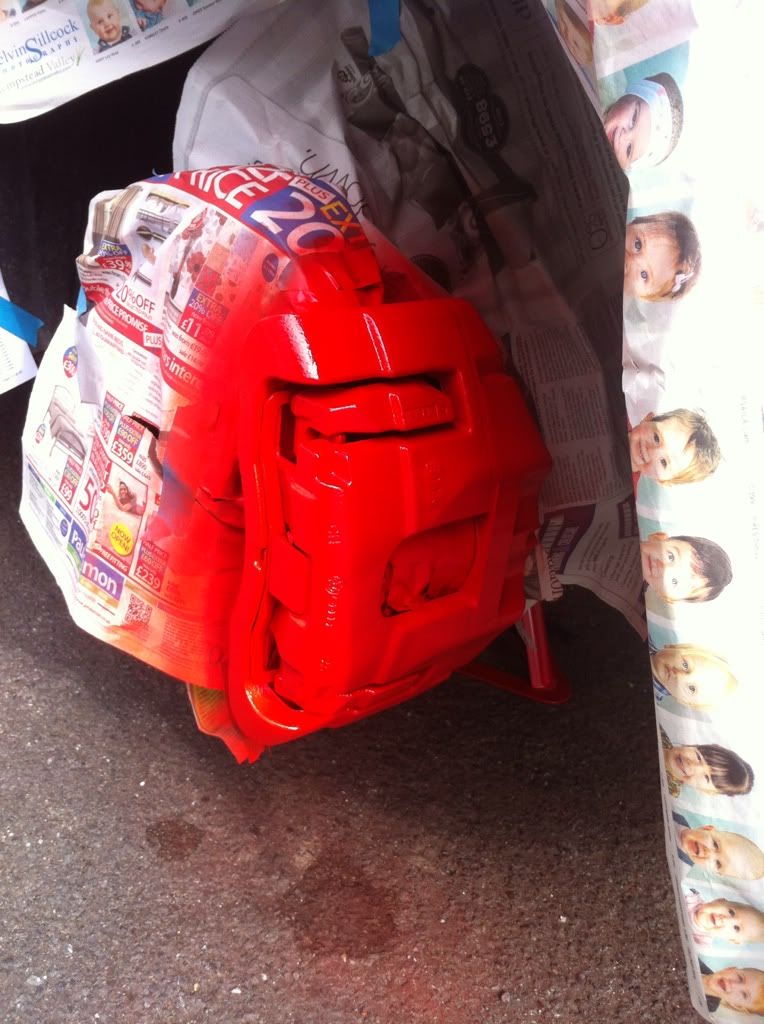 a few coats with a bit of drying time, then a few coats of laquer. Then once dried I unmasked ready to put the wheel back on.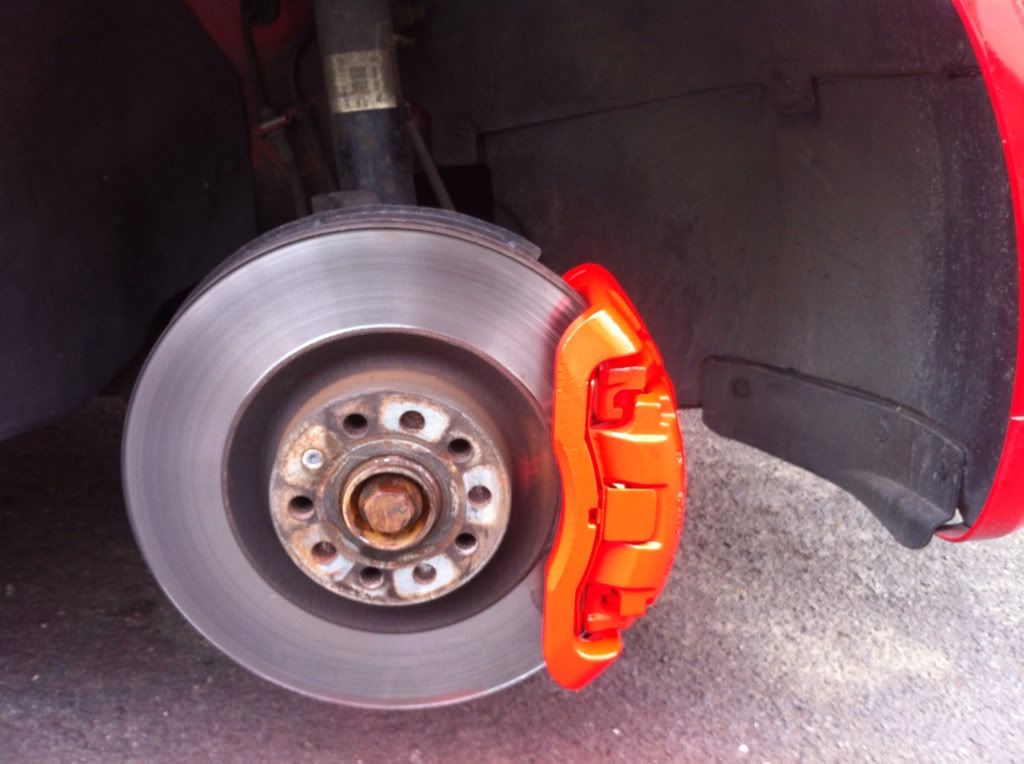 And then the finished article.
i was pleased with how they turned out, just got to find time to do the rears now. My first mod (sort of) hopefully of many.