Hi guys, long time lurker on the site so let me introduce myself, I'm Sean from Ireland and here is my 2005 Audi A4
2.0
T
FSI Quattro in Pearlescent Phantom Black.
So here goes, I bought it a few months ago for a steal price and I'm extremely happy with it.
I'd sold my MK5 GTI which I owned for nearly two years I decided it was time to let her go and focus on another project. The Golf was by far the best car I've ever owned, extremely comfortable and reliable, looked amazing and it turned heads everywhere, it was eventually sold to the first viewer! The car never gave me an ounce of trouble, it will surely be missed! So onto the next one…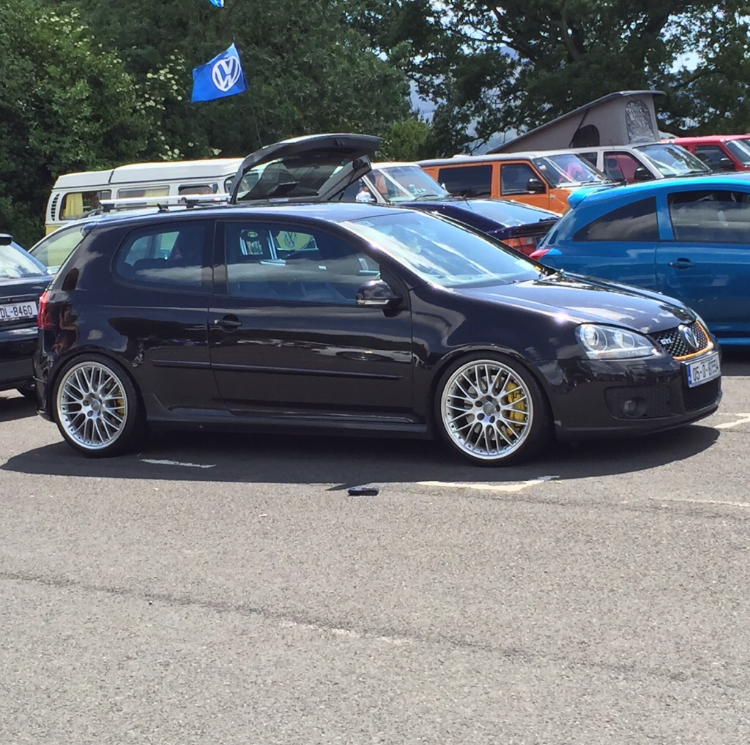 So I found this gem, couldn't argue with the price and spec of the car. It's a 2005 Audi A4

2.0

T

FSI Quattro in Pearlescent Phantom Black, car is very well looked after and really clean for its age. The paintwork needs a bit of love and there is a pretty bad scuff on the passenger side which will need treating as it's down to the bare metal. Comes very well spec'd with factory Xenon's, auto wipers and amazing quality interior and speakers. Extremely happy with it!

So here it is, my new

Audi B7 A4 2.0

T

FSI Quattro in LZ9Y Pearlescent Phantom Black

,
The Basics:
- 4 Wheel Drive Permanent Quattro,
- 4DR Saloon,
- 72k Miles,
- Full Service History,
The Spec:
Visibility Pack:
- Xenon lights with Heated Washers,
- Adaptive Headlights,
Interior Light Pack:
- Entry/exit door lights,
- Make-up mirrors,
- Background lighting for centre console,
Other:
- Multifunction Steering Wheel,
- Centre Armrest,
- Dual Climate Control,
- Electric Front Seats with Lumbar Support,
- Auto Lights,
- Auto Wipers,
- Auto Dimming Rear View Mirror,
- Twin Exit Exhausts,
- Interior Light Pack,
- Audi Concert II Radio,
- Full colour DIS,
- Split Folding Rear Seats,
- Aluminium Window Trims,
Overall very happy with the car and have big plans. First thing I done was fit my 19' OEM Speedlines which I had kept after I sold my Golf, best OEM wheel out there and suits this car down to the ground.
Next thing I done was get a boot lip spoiler, Primed and sprayed it myself which came out well but since then the paint has cracked and doesn't really fit too well so I'll be taking it off and getting a Carbon DTM spoiler instead.
With the weather being so **** I haven't been able to do much to the car but have been collecting loads of parts which are basically just sitting in my room ready to be fitted. I'm waiting for a good spell of weather before I start anything.
Picked up a good few goodies the last couple of weeks. First was a Carbon dipped RS4 honeycomb mesh grill, can't wait to throw this on it'll completely transform the front of the car. I plan on de-chroming the car anyway as it looks terrible, going to go all black edition.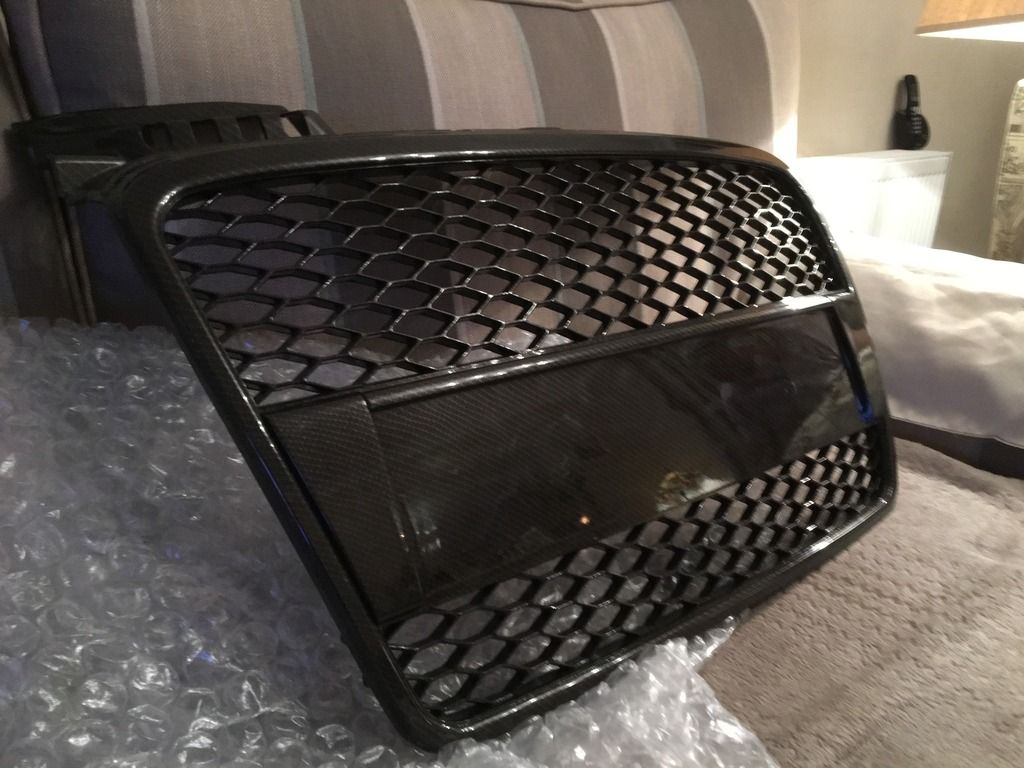 Next was a GFB DV+ which I'm going to put on soon to go with my remap, I've been booked in and I'll be going in the next few weeks, fitted my new K&N panel filter as well so should make some decent figures.
To finish off the front end I picked up a Cupra R lip from the stealers which make a massive difference to the front of these, also some LED fog lights to match my Xenon's.
And the best of all I've left till last, picked these up from a dealer a couple of weeks ago and they are in fantastic condition, brand new out of the box, a set of Recaro CS Buckets in Leather & Faux Suede. These are by far the nicest upgrade, very excited to get them fitted. They came with runners but I'd imagine that they will need some small modifying. I have ordered some resistors from Germany as my current seats are electric and do have airbags.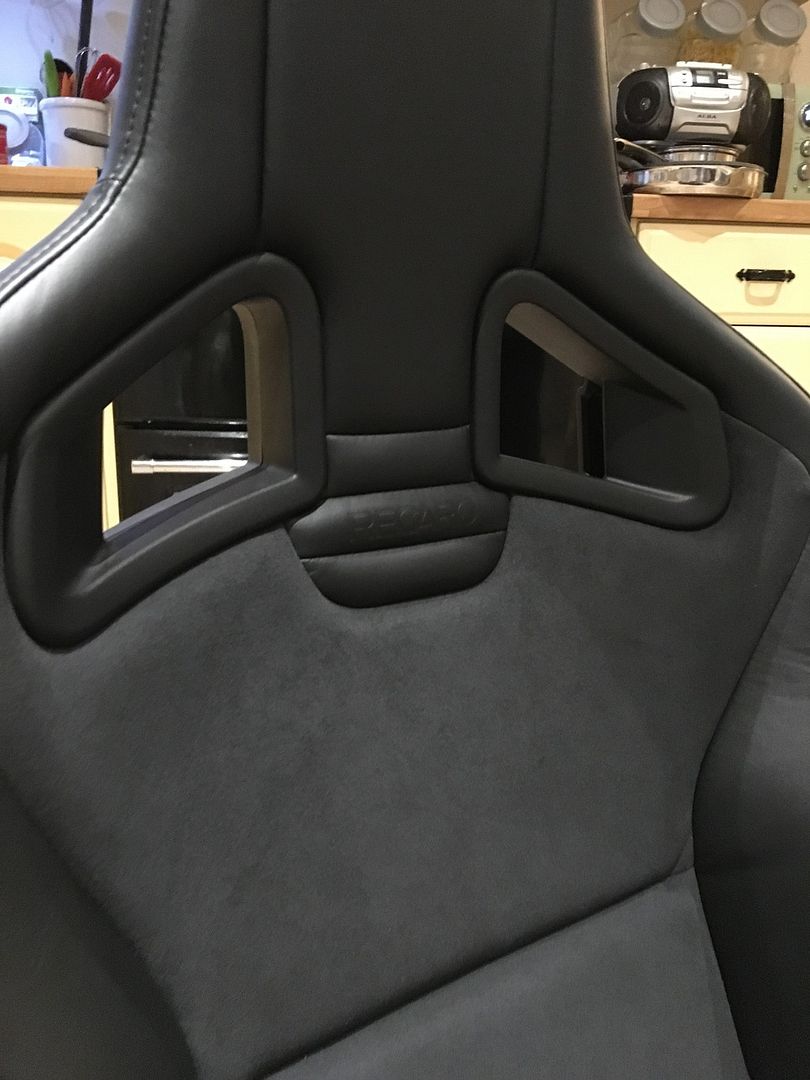 Car is also booked in for some paintwork in the next few weeks. Few panels and touch ups to get her in decent show condition. The speedlines could do with a good clean so I'm going to take them off and gonna give them a good clean and re-polish the lips. Have my eye on another set of wheels which I'll use in the meantime. After that It'll be suspension, a set of AP fully adjustable coilovers will be on the way soon to give the car some good lows.
I'll update with more pictures when I get started. I have a busy few weeks ahead of me before she's ready for Dubshed. Roll on show season.