Removed my door blades today, thought i'd give them a good clean and see if I had any dreaded rust behind them. As I went I took a few pictures, I know it's an easy job that probably doesn't need a guide but I was bored.
Start by removing the 4 screws on the bottom of the door, 2 are behind rubber grommets.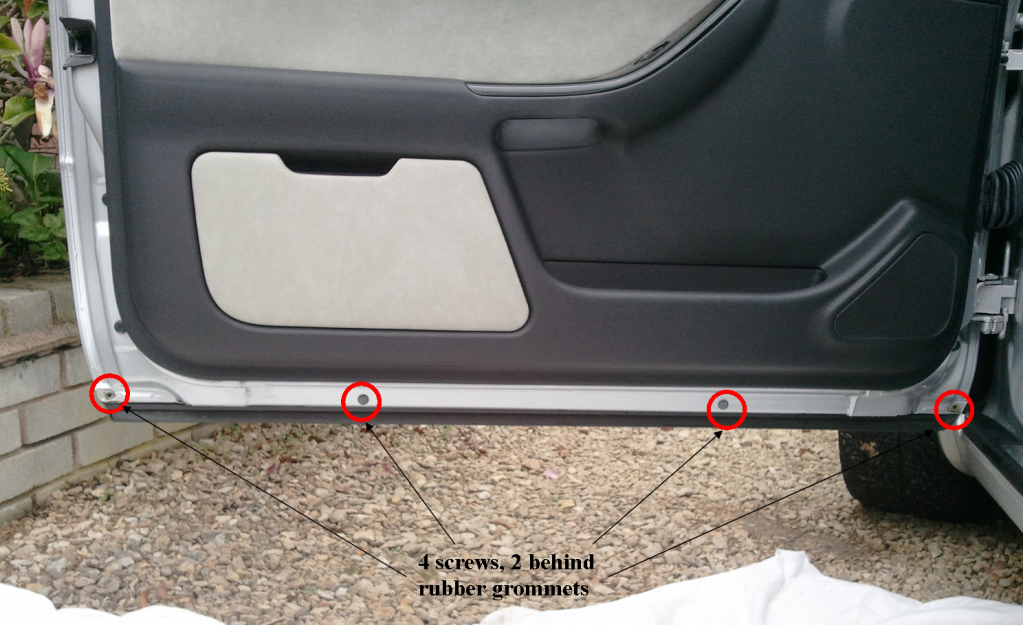 When the 4 screws are out, slide the door blade towards the back of the car, mine was really stiff and I didn't want to hit it too hard incase I broke the lugs off, but after rocking it back and forth it came off. When it was off you can see all the dirt behind it, and at first I thought I had the rust but it washed off.
Dirty.
After a good clean, applied a little waxoyl to prevent ant future rusting.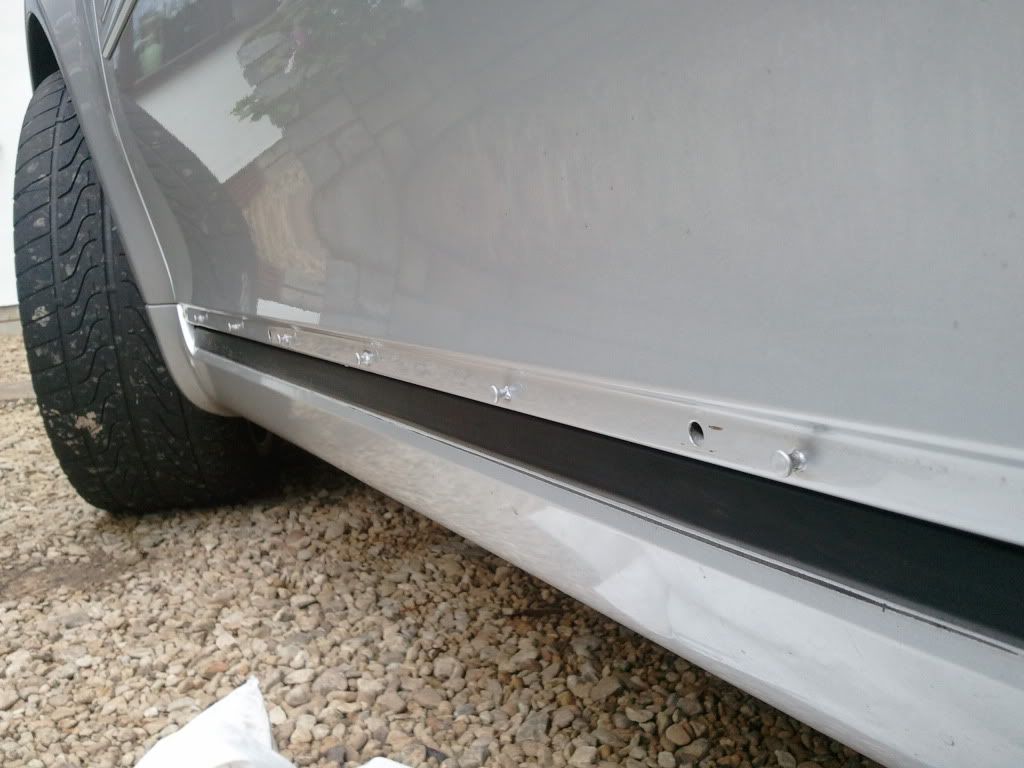 Then gave the blade a good clean
The rear blades just slide off, you slide them towards the front of the car. No screws holding these on. These were also stiff, just wacked them with my hand a few times and it popped off.
Overall and easy job, I would recommend having one of those telescopic pens with the powerful magnet on the end so that if you do lose a screw in the door it's easy to retrieve.
Last edited: