Registered User
VCDS Map User
Gold Supporter
So i managed to get hold of a very rare set of rear heated seats!
I was asked to source a set of leather seats for an A3 by a friend who has a bad back, i suggested he gets seats with Lumbar support but finding that for an A3 is somewhat difficult. I suggested that he get a set of A5 seats as they all come with lumbar support but fitting them is more of a fuss than he wanted. Eventually i found a very rare set of fully electric full leather heated front and rear seats with lumbar support and with the through load system and rear armrest!
I was ready to buy the set just for the rear heated seats but as it also has the front lumbar support my friend bought the set and let me have the rear heated pads.
So when i got my hands on the seats i first noticed that the main cable that comes from the pads to the car was cut off so i had to figure out what wires were what and remake the loom.
Also as i have half leather seats i needed to swap the seat covers so i got to work stripping the seats down.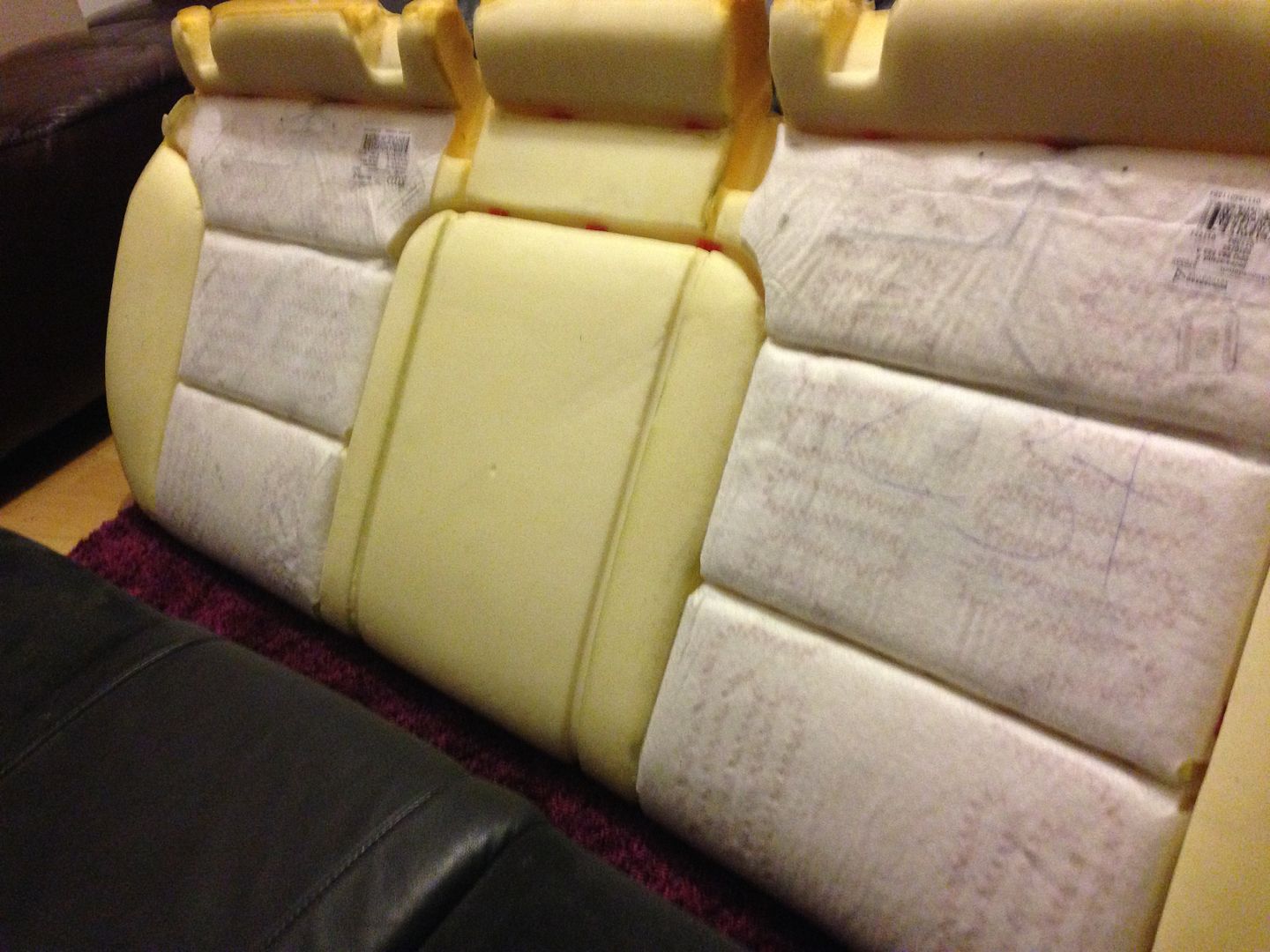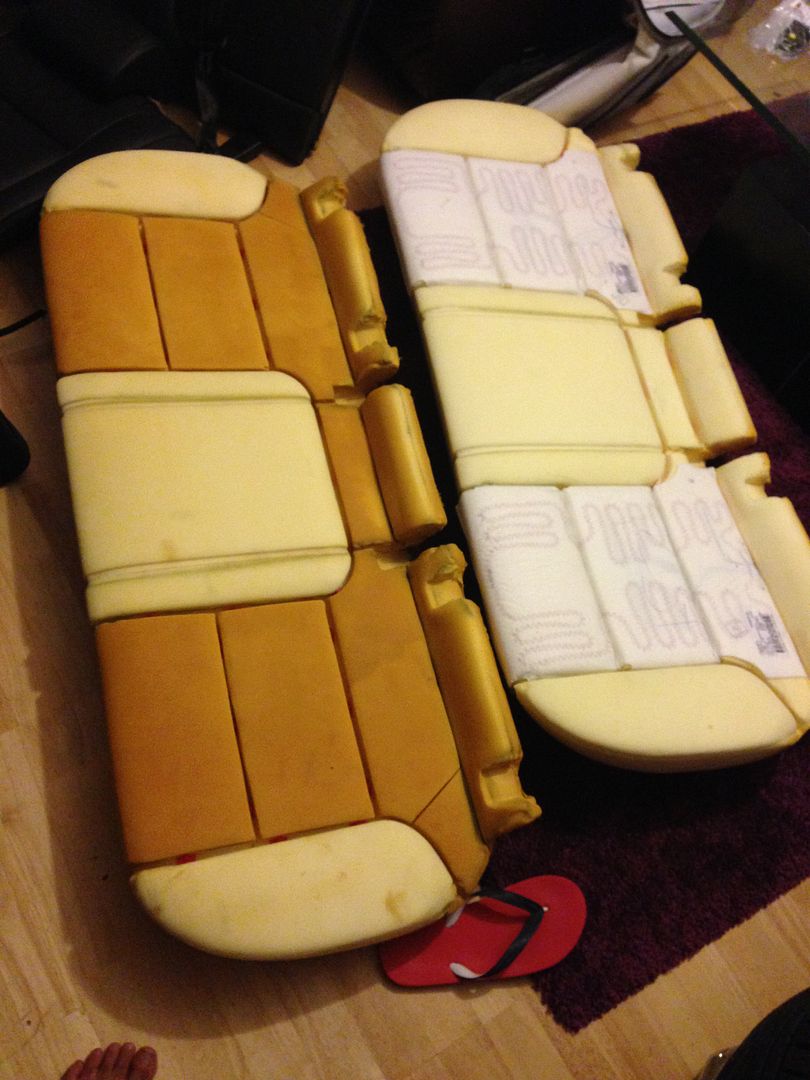 I moved the pads over and built the seats back up, once done you would never be able to tell that it was stripped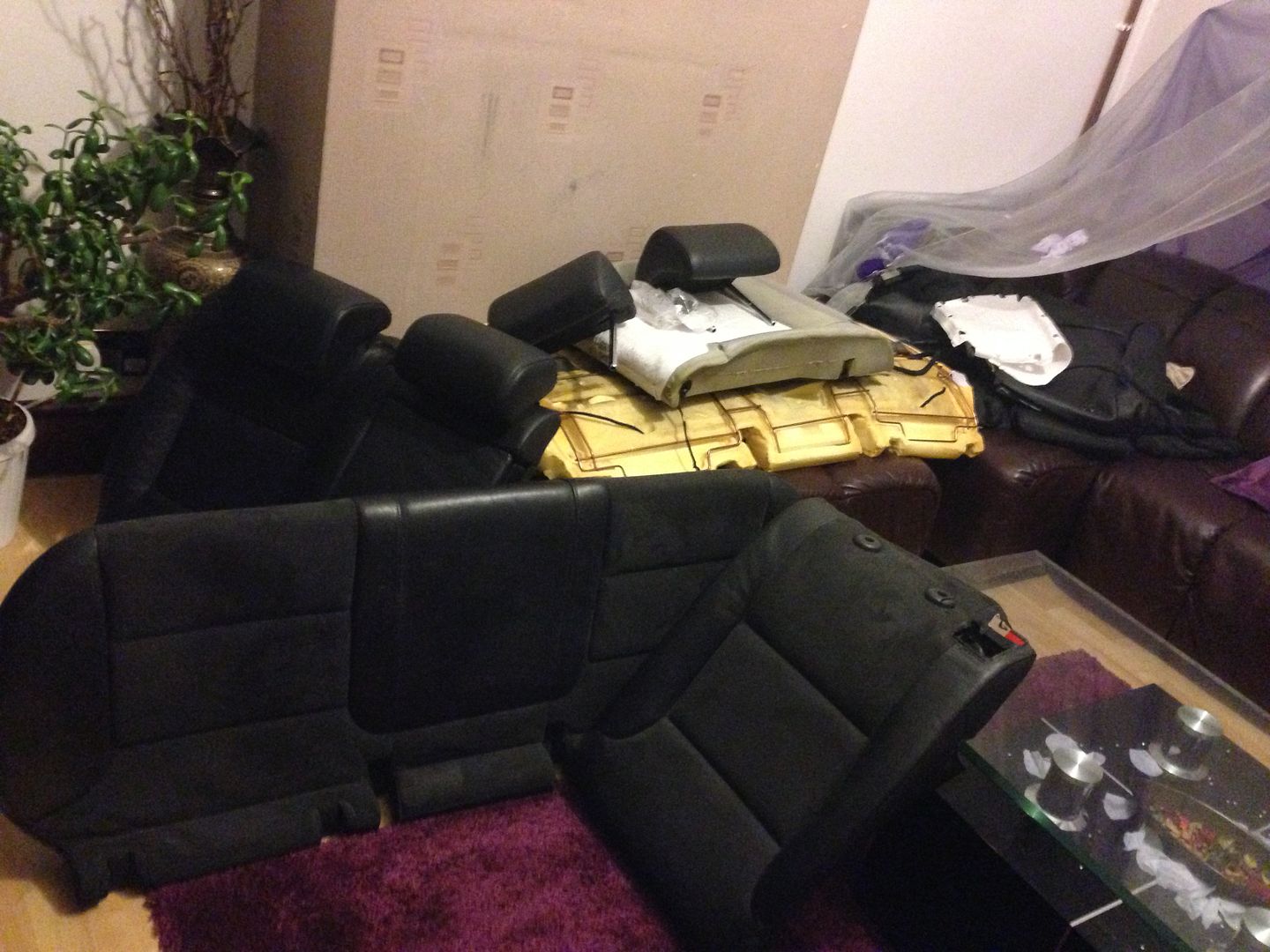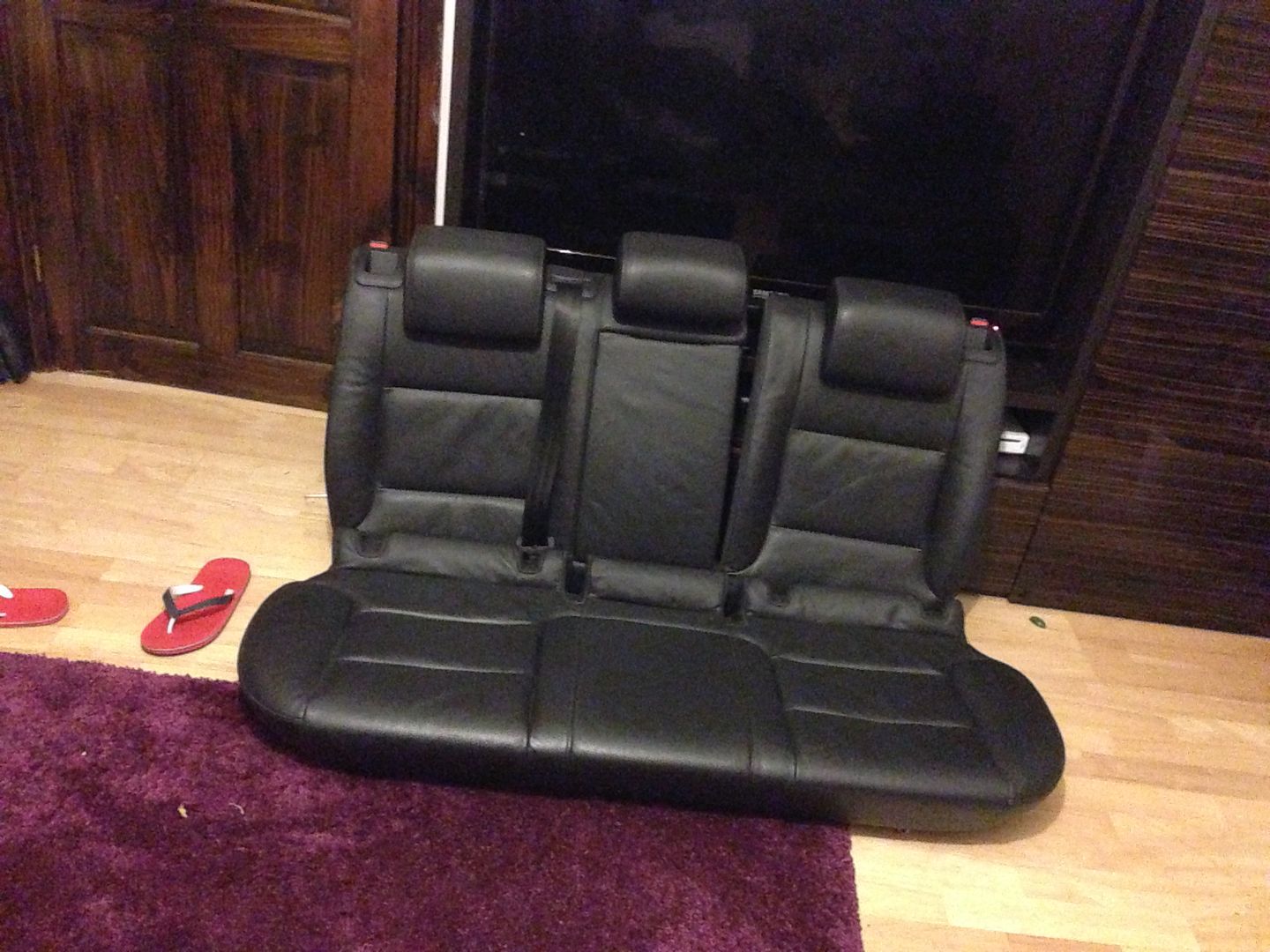 With the seats all sorted out i fitted them back into the car... now the next thing was to get them wired up!
So i ordered the rear seat harness from Kufatec which connects the seats to the switches and fuse box. I also sourced the parts for the rear switches and once i had everything i got to work one Saturday and stripped down the car.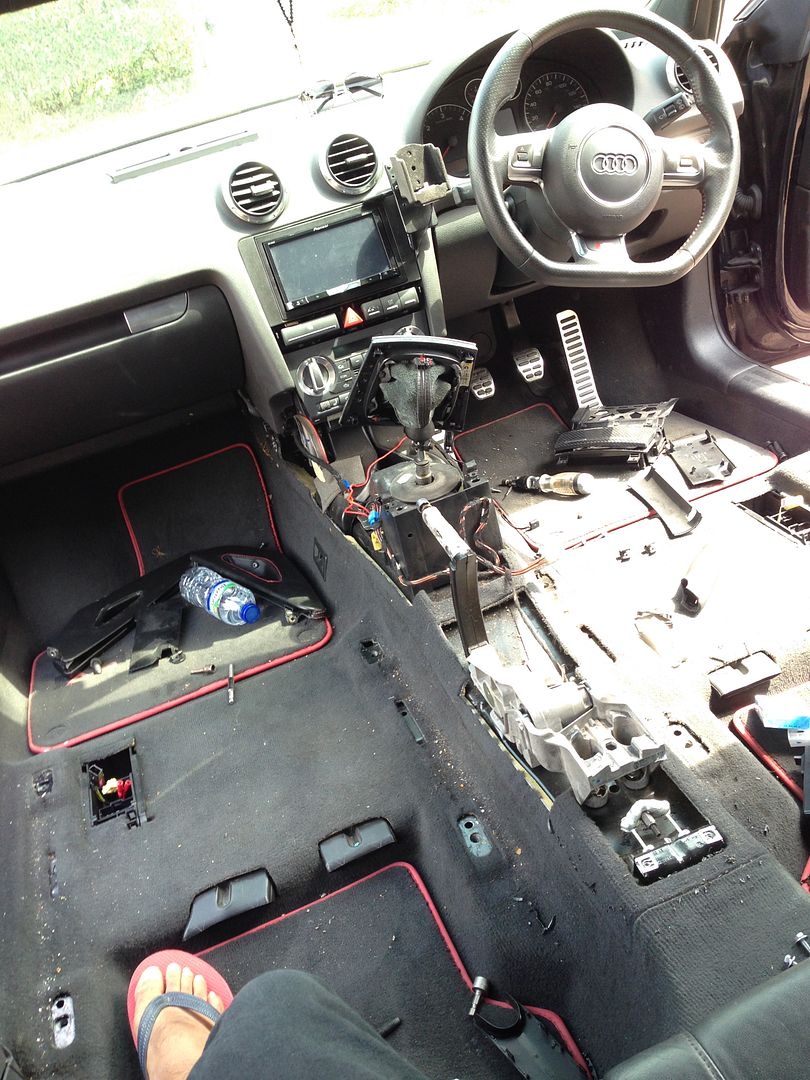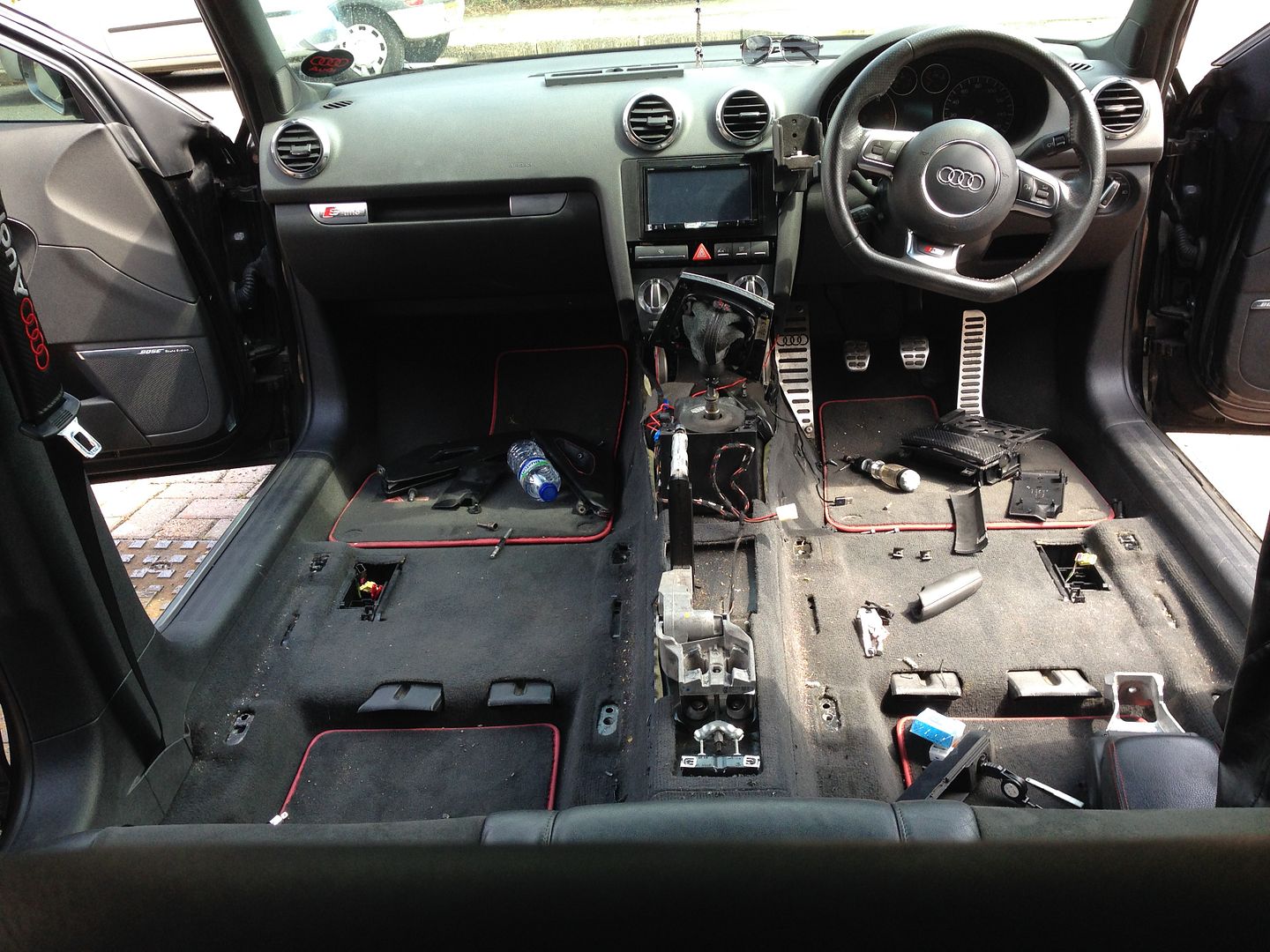 I took out the centre console at the same time as i was also doing the US centre console conversion which you can read about here:
http://www.audi-sport.net/vb/a3-s3-...092-u-s-sytle-cup-holders-centre-console.html
While i had my A5 S-line front seats out i also fitted in the under seat storage i bought for them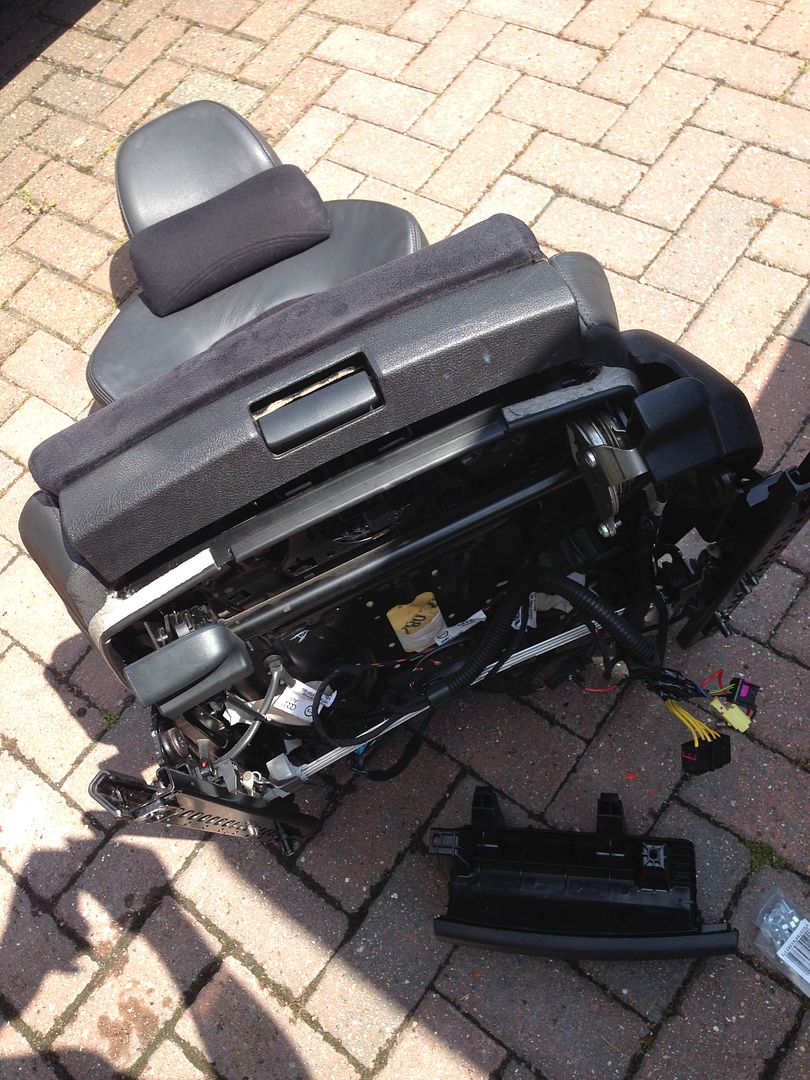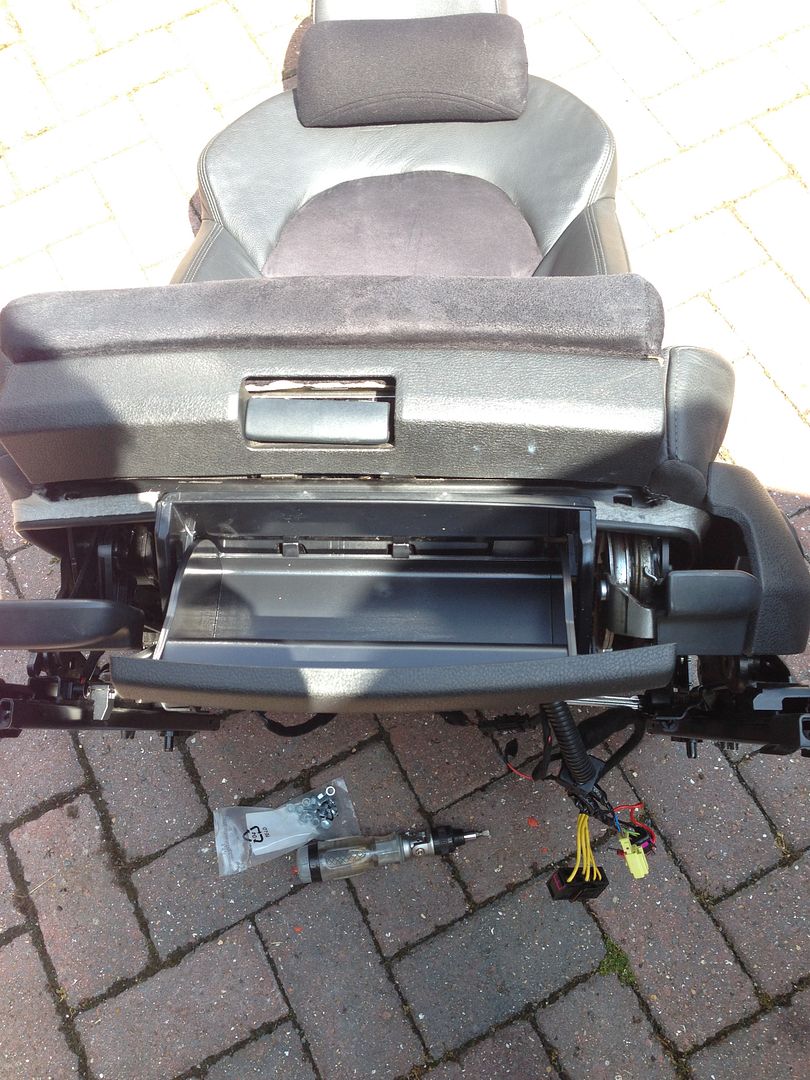 Once i had the console fitted in i continued to finish off the wiring for the rear heated seat so i took off the side plastics and lifted up the carpets to run the wires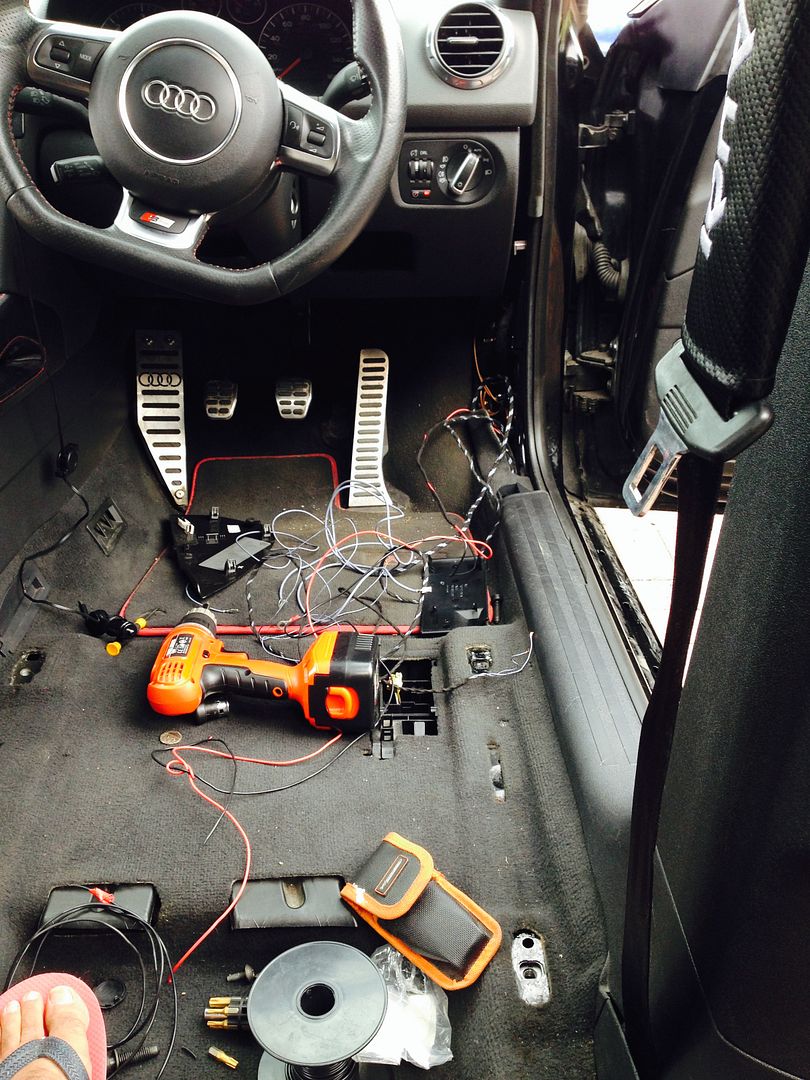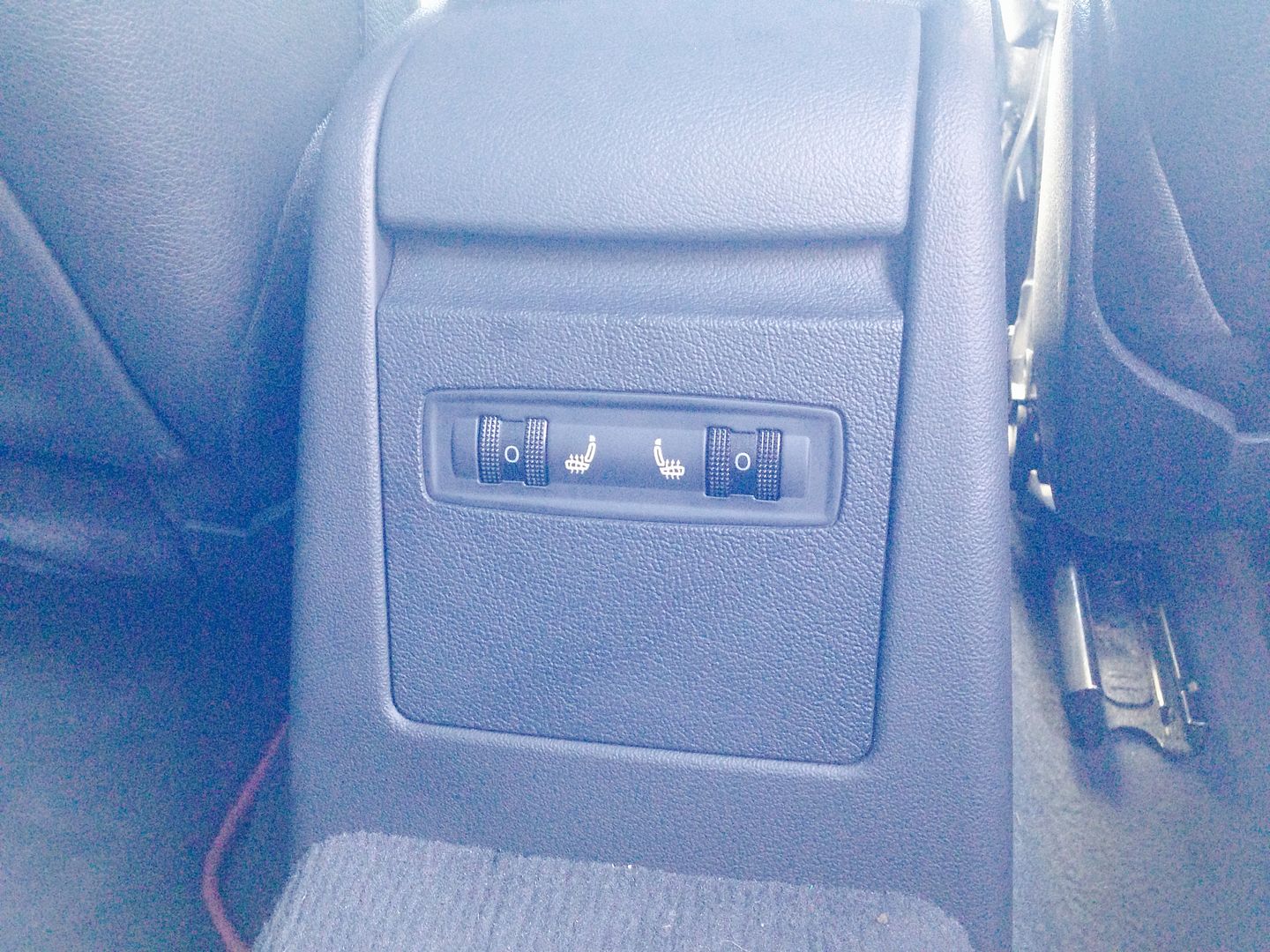 The switches also lights up at night which looks really cool... i only had one switch in when i took this shot when i was testing the switches to make sure i had the right and left ones correct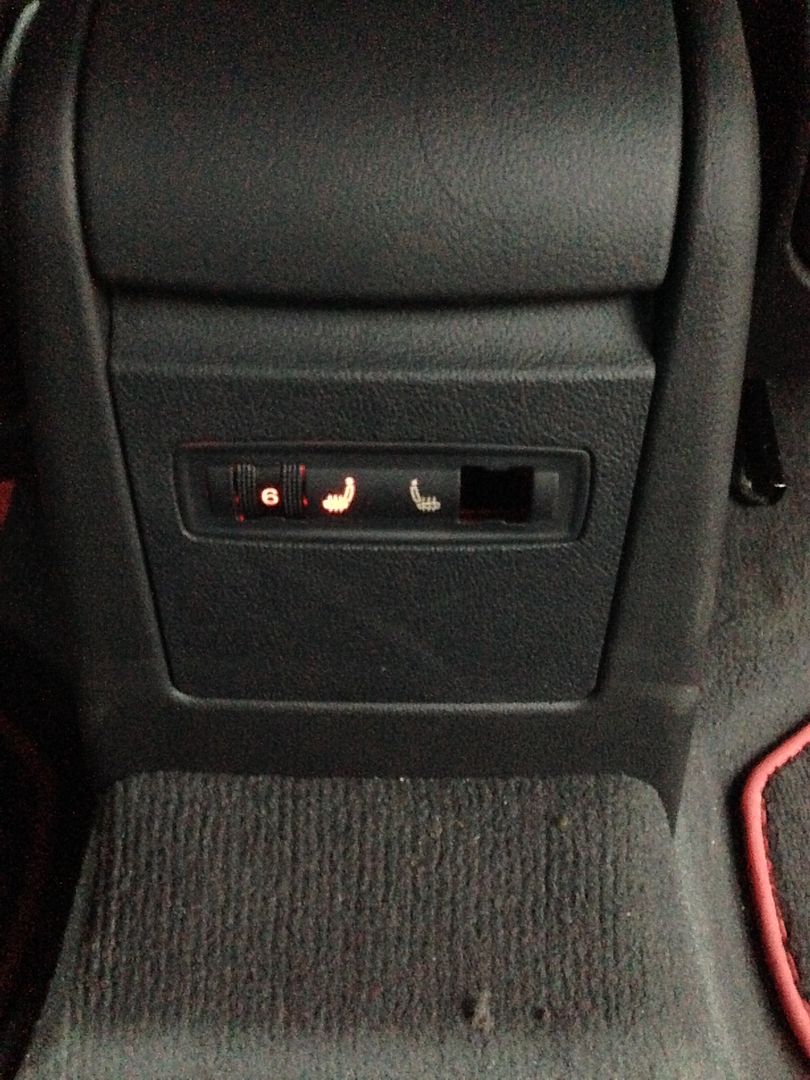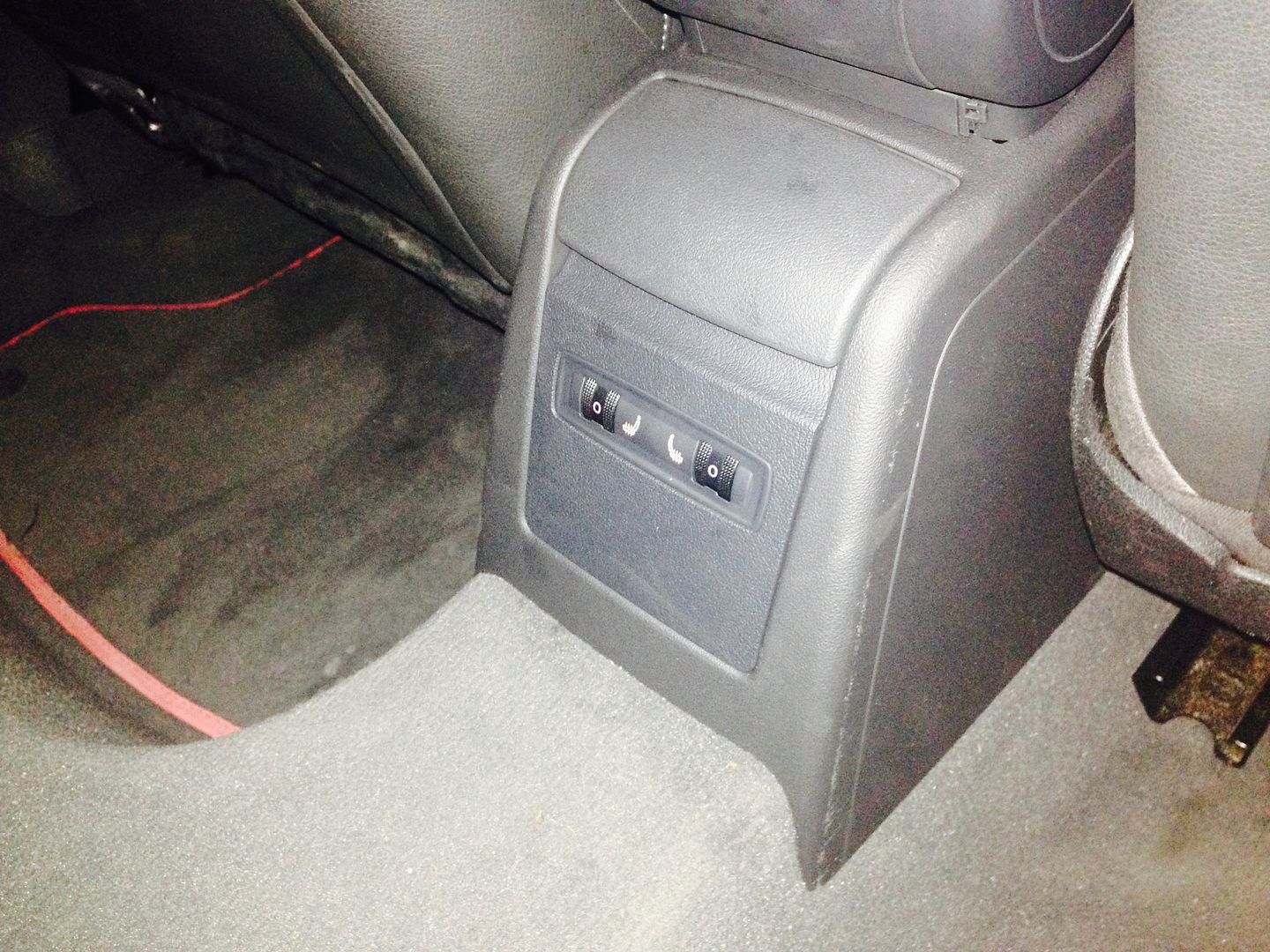 They work really well! The seat occupancy sensor within the pads also stop the seat from warming up if left on accidentally without anyone sitting on them. really pleased with this retrofit!