So I thought I'd start a thread here and capture some info in one place.
I've been around the forums for a while and owned each model S3 - the 8L, 8P and when the 8V was announced I resisted for a while but then gave in and ordered one.
My previous S3's for those who have been around a while may remember them
Hard to believe this was 10 year ago !!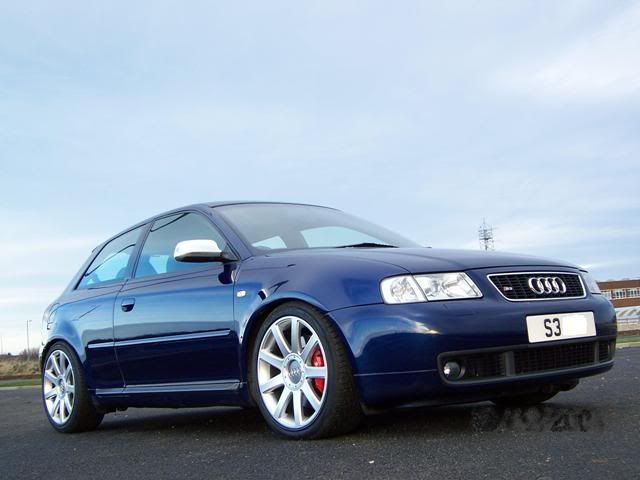 Then the 8P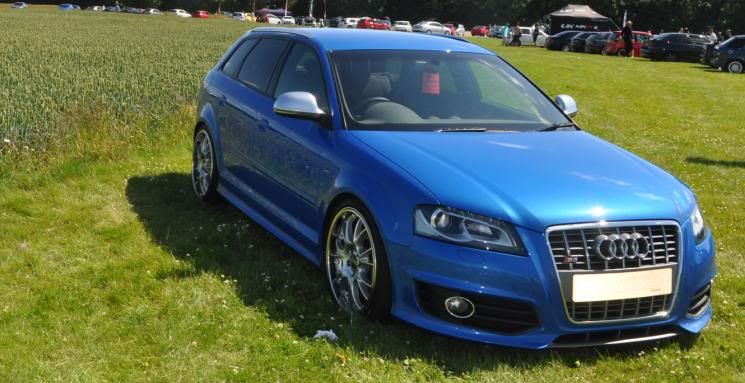 I ordered the 8V in Dec 2013-Jan 2014 and then after many spec and colour changes which ended up adding more time to my order I finally took delivery of my Nogaro S3 on the 1st August from Kings Lynn Audi
I ended up speccing:
S3 8V Manual 5 Door
Exclusive Nogaro Blue
Supersport seats
Bang & Oulfslen
Parking system plus
Through load
Hll hold assist
Folding heated mirrors
Privacy glass
LED Headlights
Interior light pack
TPMS
Roof rails
The colour took me an age to decide - I loved my Azure Blue 8L S3 many moons ago - but it was a pig to keep swirl free and showed every defect - so Estoril blue was out. I then thought about Sepang but at the time it was exclusive only and the rumours were rife that it was going to be added to the options list - so I couldn't stomach paying the £2k for it. So it was then down to Nogaro, Sprint or Riviera. Riviera I decided I couldn't live with day to day as its too much - ok for a toy but not for the missus to take the kids to school in every day. Sprint was so "last model" and I'd had spring on my previous S3 - so Nogaro it was. I did have a wobble and considered Monsoon grey and saving the cash - but hey - what can I say I like blue S3's
So as it arrived at the dealer
Day of collection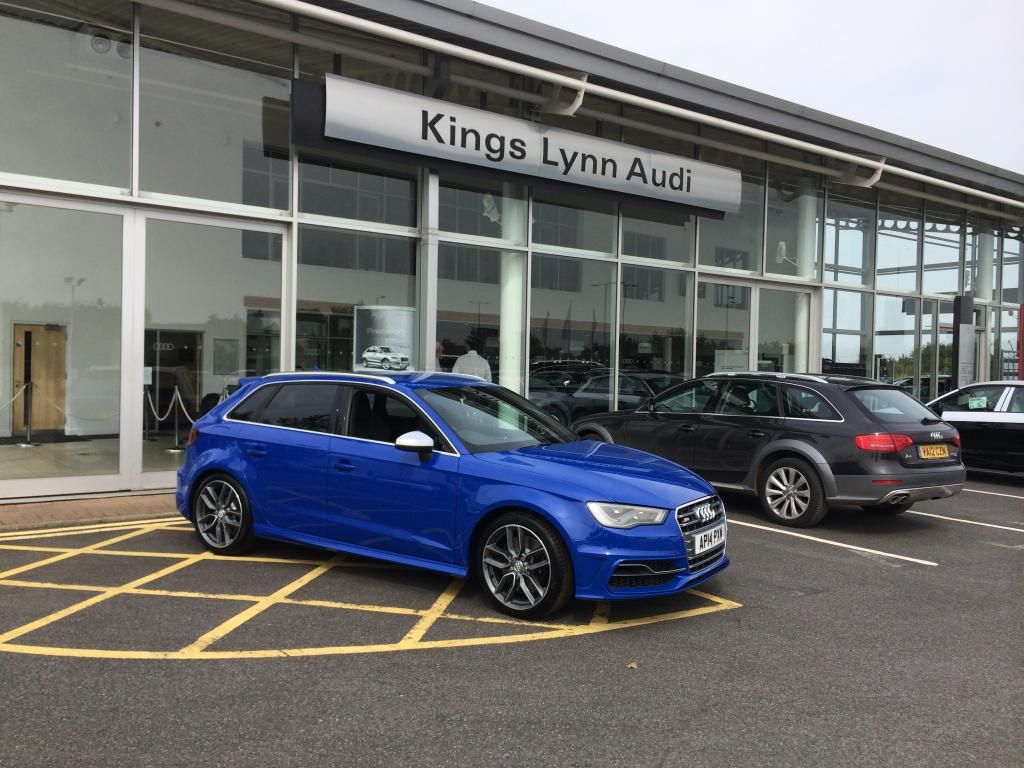 Tucked up at home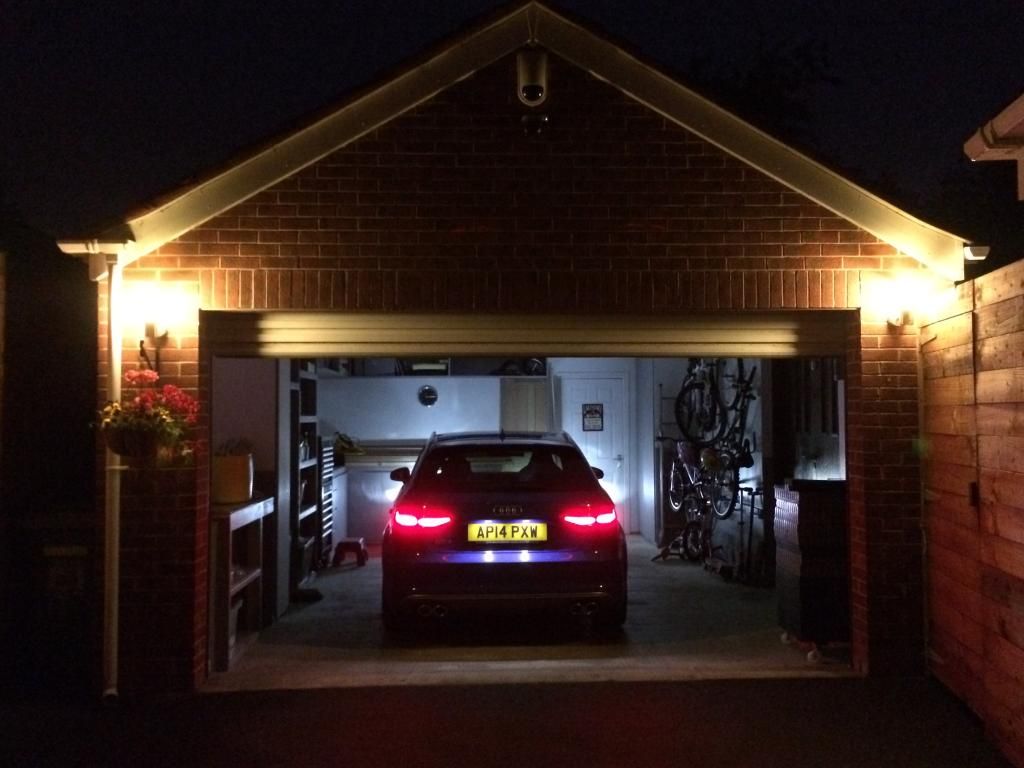 A couple of pics from earlier on today - different low sunlight - the colour shifts in the pics from a moody deep blue almost purple to a bright blue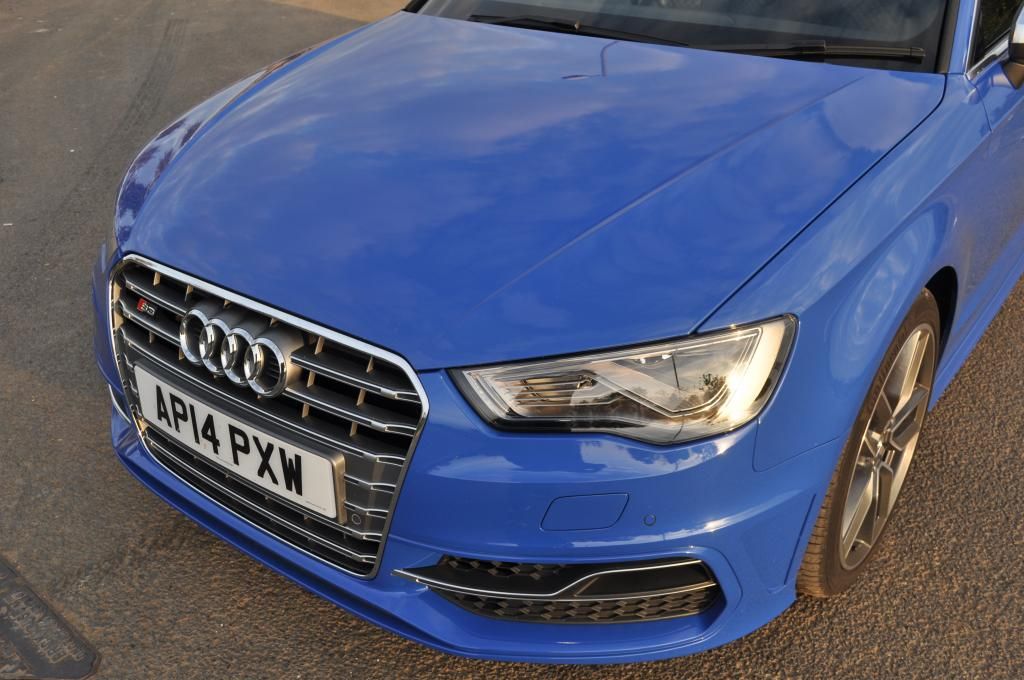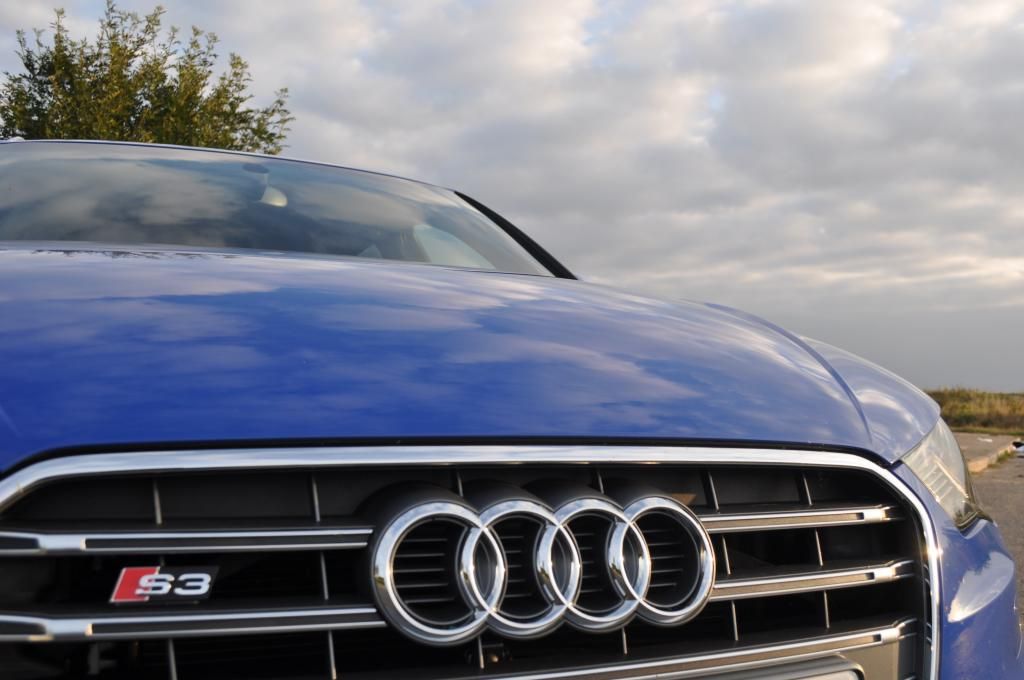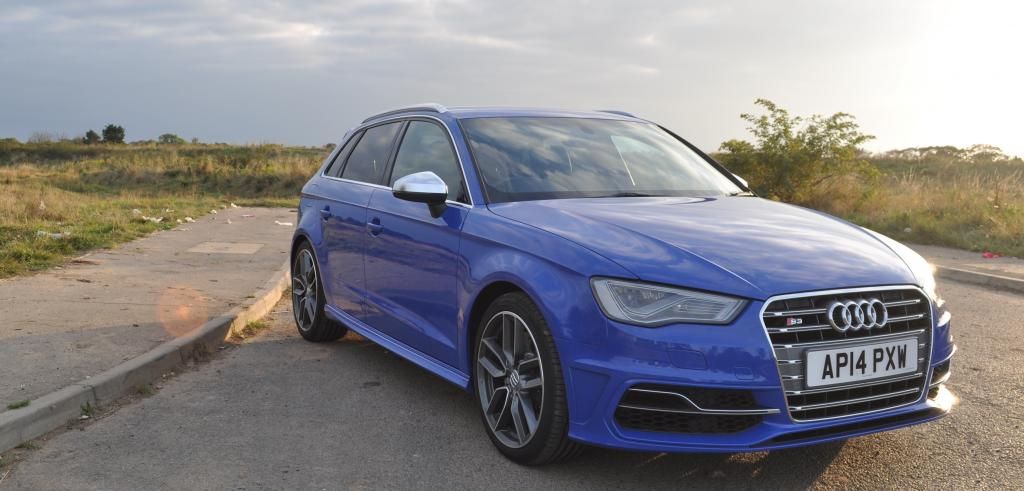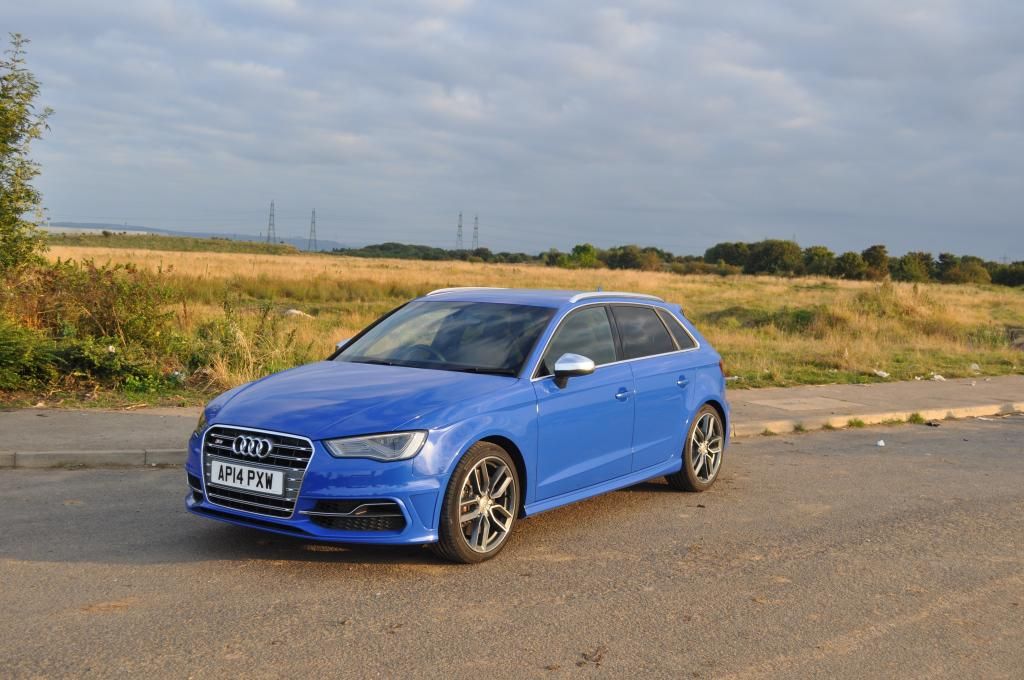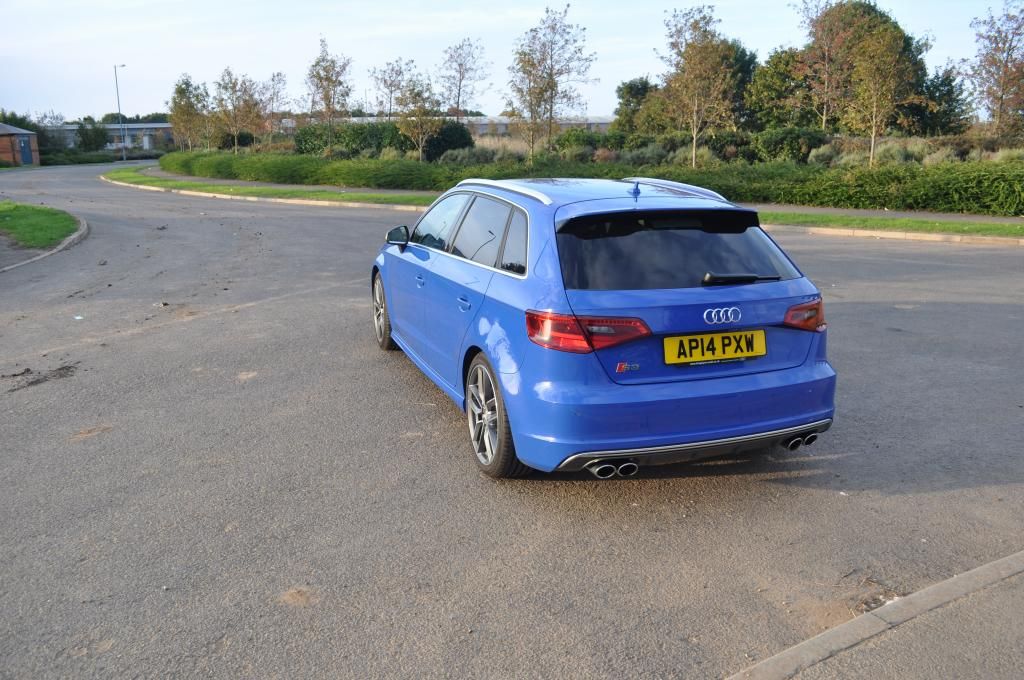 Collected some spacers for it yesterday - so first mod to be done, hopefully get them fitted tomorrow