Joined

Apr 1, 2009
Messages

1,736
Reaction score

9
Well, im working in Aberdeen just now but back for wkend so after collecting a few bits n bobs ive started on the Audi, just small and cheap mods for time being but plenty planned for future....
Started of cheap n cheerful, debadging the back end
Before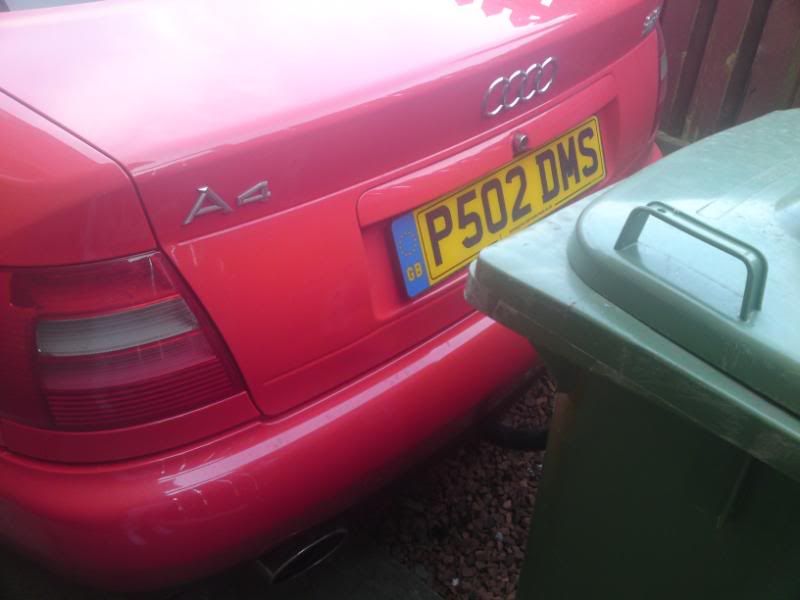 After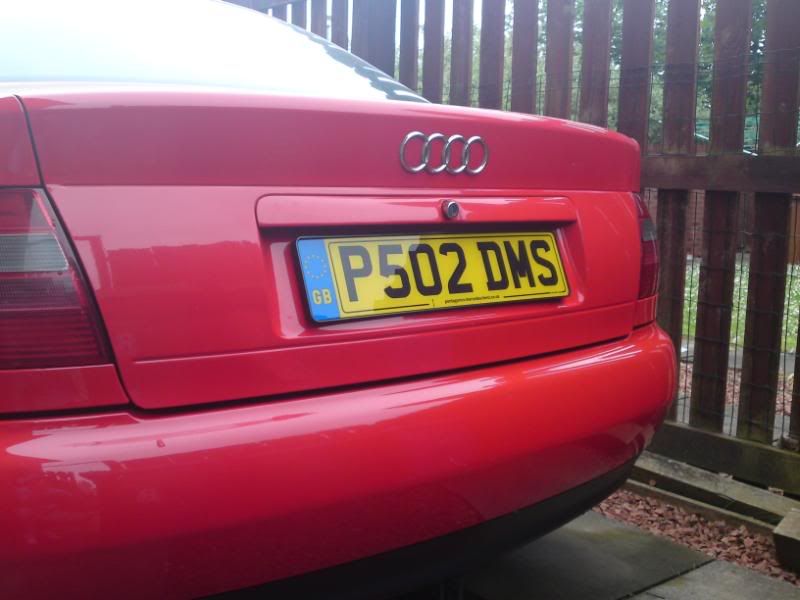 Then after seeing the idea here i removed and covered the B pillars in carbon film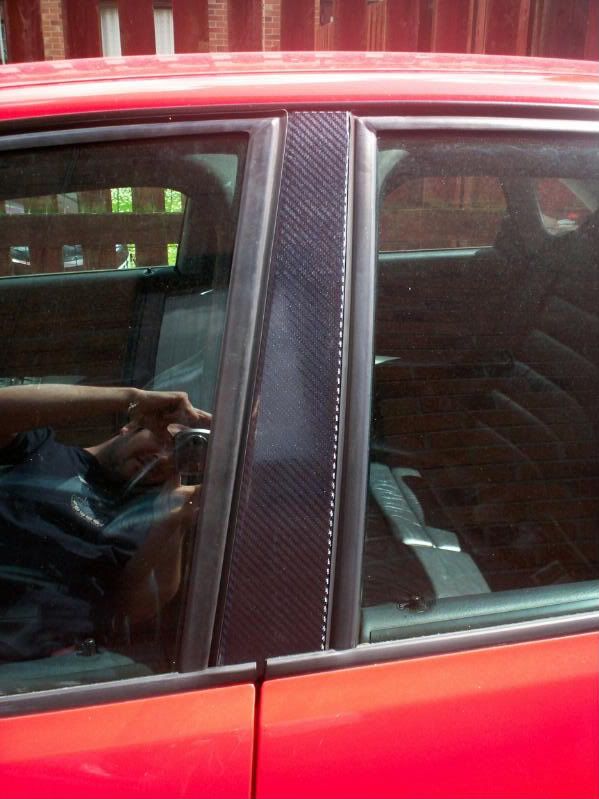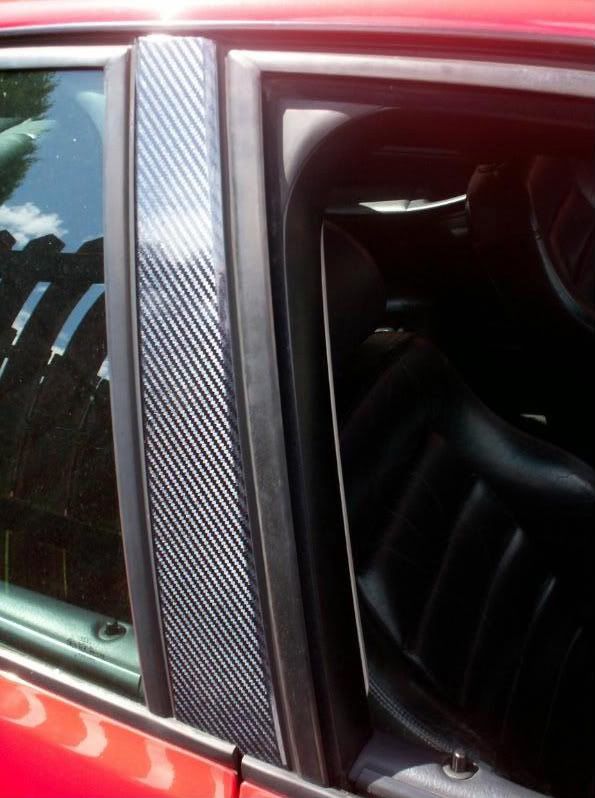 Also used the excess on sum parts in engine bay, not perfect but u get the idea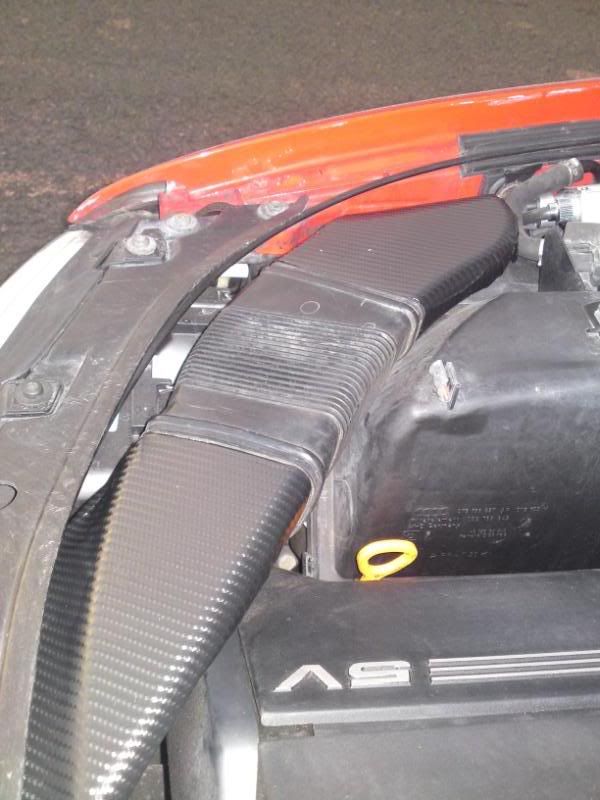 Bought sum clear side repeaters for the sides to clean them up, but didnt realise how much bigger these ones were compared to originals!!!
Fitted them for time being anyway till i decide if they look too stoopid!!! Might get normal clears to replace them, wot u think???
Picked up a genuine Quattro badge cheapish as i thought the front needed something on the grille, too plain.
And the gaffer checking everything is being done to a good standard to "the wee Audi" as she calls it! lol
Still had some carbon film left so found sumthin else to do, covered the lower bumper grille uprights like the facelift bumpers style, all black.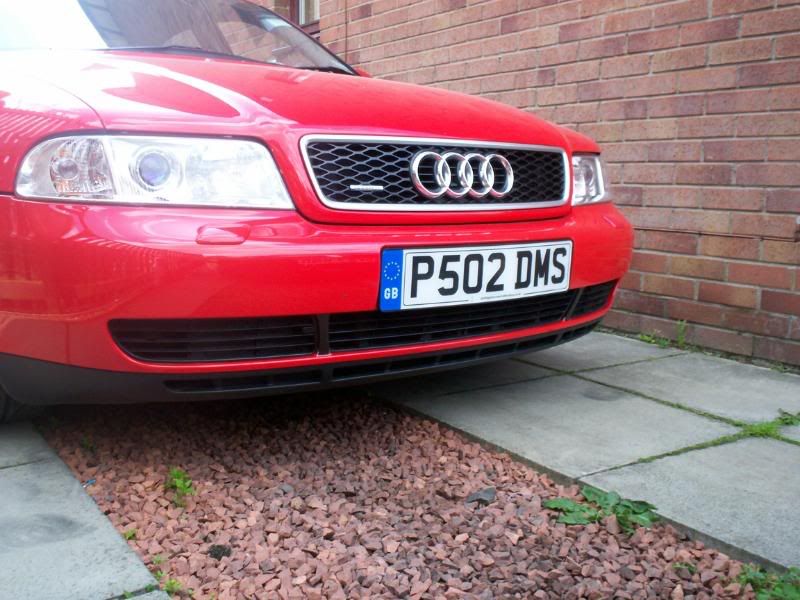 Thats it for time being, manged to track down sum facelift rear lights and changing the side badges on wings to sumthin different, hopefully clean the look up. Ordered a single wiper kit, but neighbour had to take delivery for me and now on holiday so will have that next time im back. Also got new interior trims for doors etc to replace wood, lookin to do a custom paint job but not sure what yet, ponder over that in meantime. Bigger mods to come soon, once i sell another car i have. Cheers.