Joined

Apr 8, 2010
Messages

1,541
Reaction score

39
Ok Myself & Grant from PRD decided to give my A4 a fullcorrection detail a 3 Day process. Barein mind my car is cared for correctly and well maintained and looked afteralways washed dryed correctly but even so it can still pickup defects as youcan see, although not the worst we seen but goes to show even a cared for carcan have swirls etc.
First up wash the wash stage & de-contamination approx 4hours
how she looked before
Then the work began pre wash with power washer then wheelscleaned (not our normal clean on wheels as they need a full refurb so justcleaned using Angel Wax Billberry & EZ Detail Brush) door shuts then hadsome attention de-greasing with APC and various brushes and power washed cleanboot hinges received same treatment normally we do the engine at this stage toobut this is being done closer to show season.
As this was a full correction the products needed to bestripped so APC and a strong TFR used in a snow foam lance then re-rinsed. ThenSnow Foamed and rinsed.
Then washed using lambs wool mitt two buckets with gritguards then re-rinsed
Then was time to De-contaminate the lowers first with Tardisand wiped with clean cloth
Then washed again and rinsed then Iron X applied to lowersagain wiped with clean cloth (love this stuff even though it stinks the resultsare great) washed again
Then the lowers were clayed using 3M Clay and PRD Lubenormally the whole car would be done but as said above the car is wellmaintained and I clayed it only a few months ago but even though the lowerswere quite tarred up considering.

Then washed again and dryed and put inside to be taped up readyto be inspected before starting the machine work
Products used were
Compounds
Menzerna -Fast Gloss
MenzernaPower Finish
MenzernaSuper Finish
MenzernaFinal Finish
3M Perfect-itIII Fast Cut Plus
3M Perfect-itIII Extra Fine Compound
3M Perfect-itIII Ultrafina SE Polish
Pads
3M Deep Foam Backing Plate
DoDo Juice Micro Mount
3M Full Range 150mm
3M Full Range 85mm
Lake Country
CCSHex logic & Constant Pressure Pads
Finishing Products
Chemical Guys Black Hole
Zymol Glasur
Both applied and buffed by hand
Took loads of pics but here's some but all are available onphoto bucket and my FB.
here's a choice few of the correction stages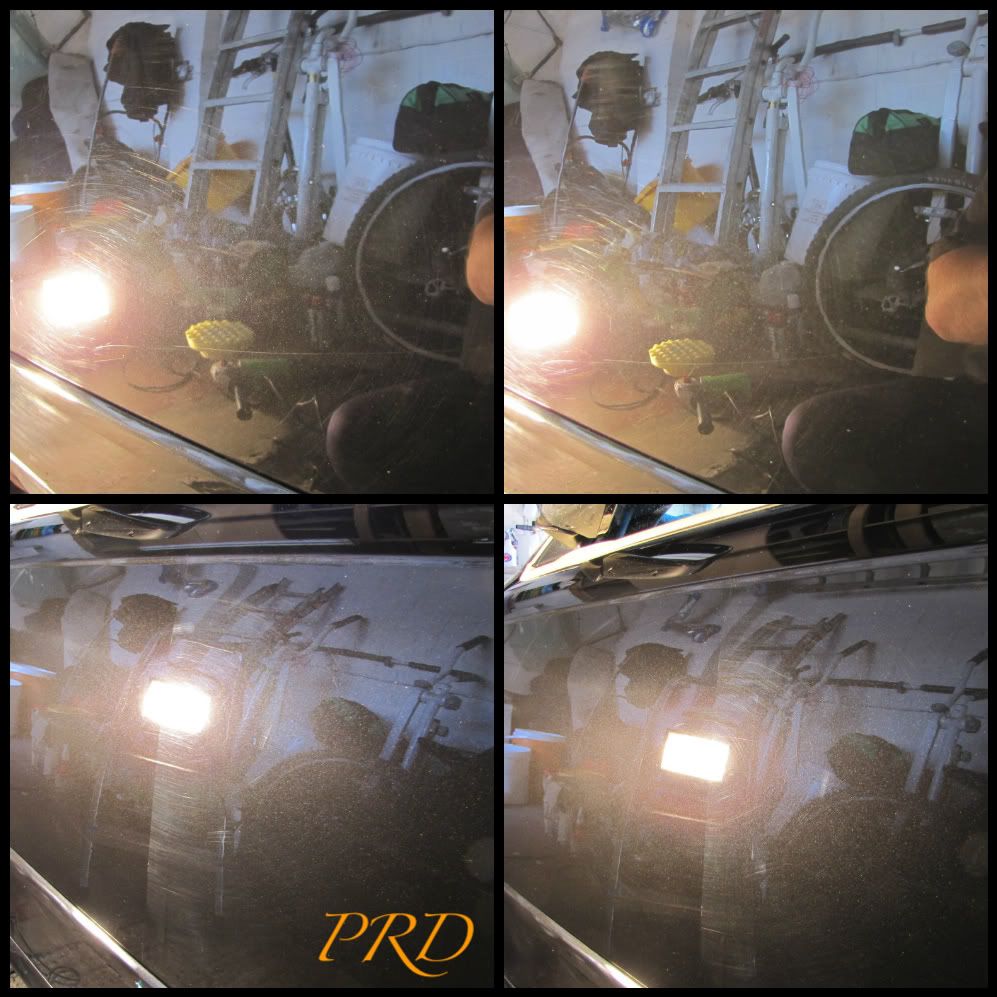 Once refined the carwas taken out for a rinse with power washer paying attention to remove allcompound residue from the door shuts and any other gaps the dust had worked itsway into. The water beading/sheeting wasawesome but had to offer bit more protection so a coat of Chemical Guys BlackHole was applied once dryed and then brought out the Wax if been waiting to usesince November lol how I managed to resist I don't know but was worth it ZymolGlasur was applied using DoDo Supernatural Finger applicator then buffed usingsome brand new Eurow buffing Cloths.
Very pleased withresults think I covered everything but any questions ill be happy to help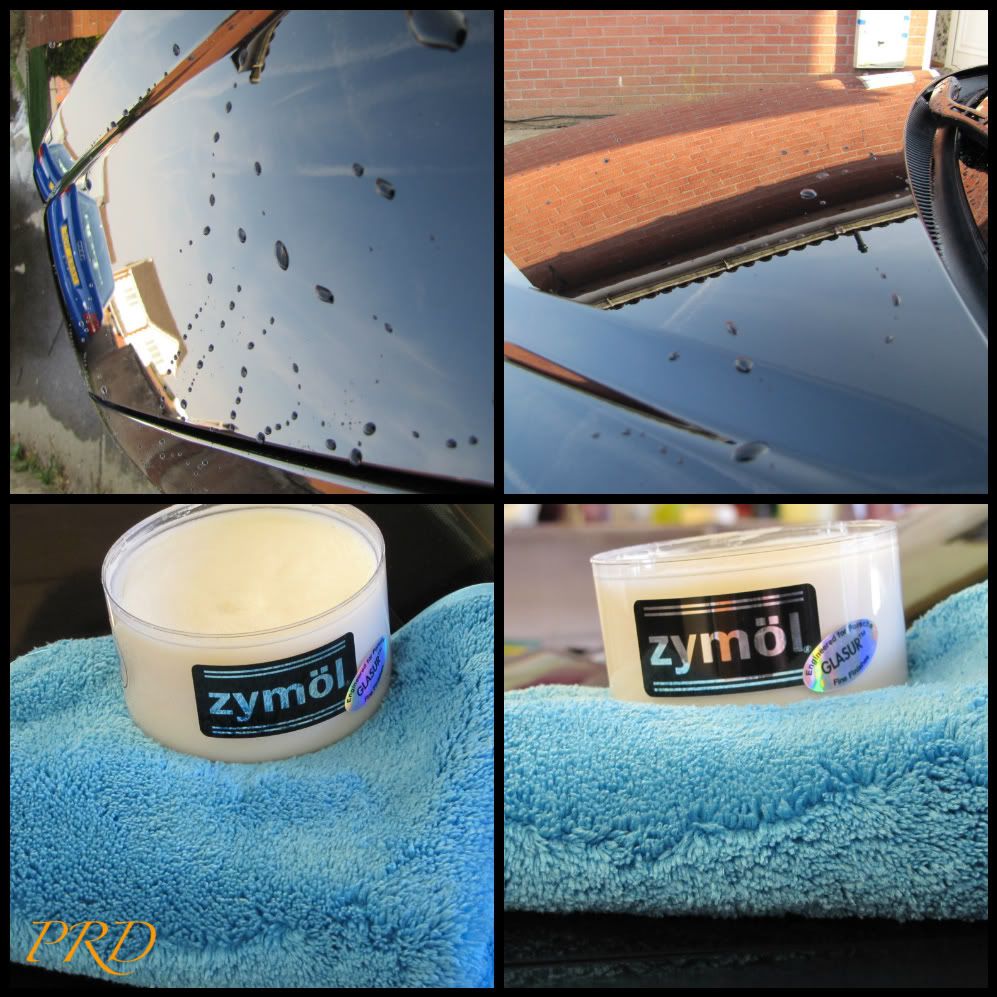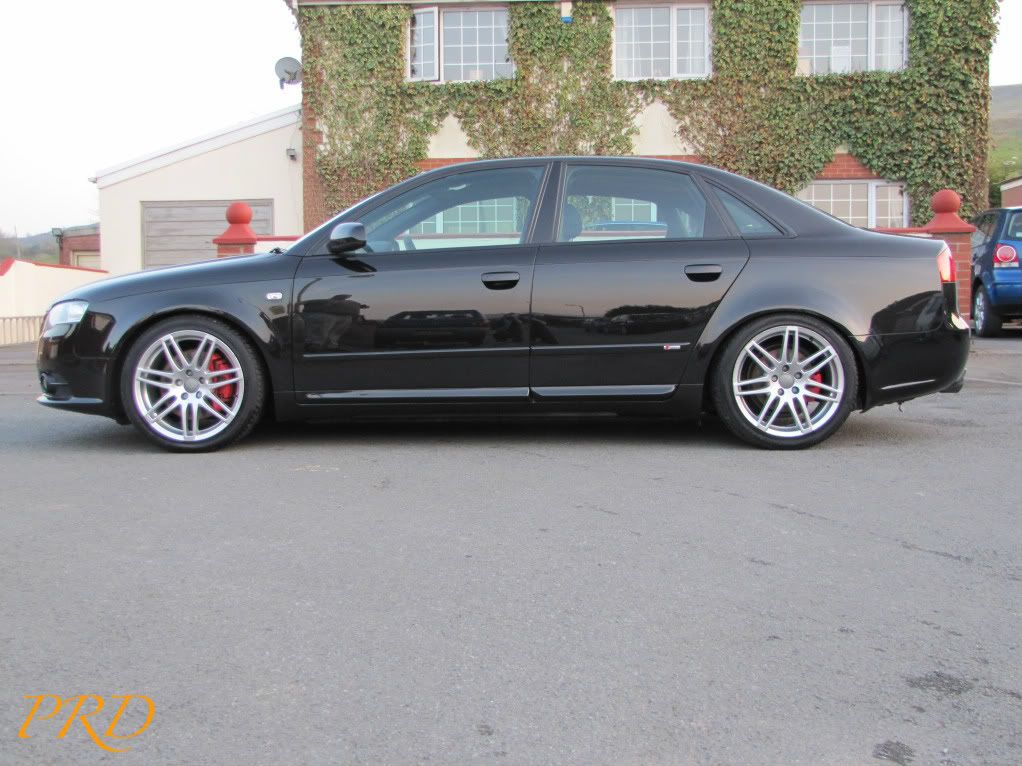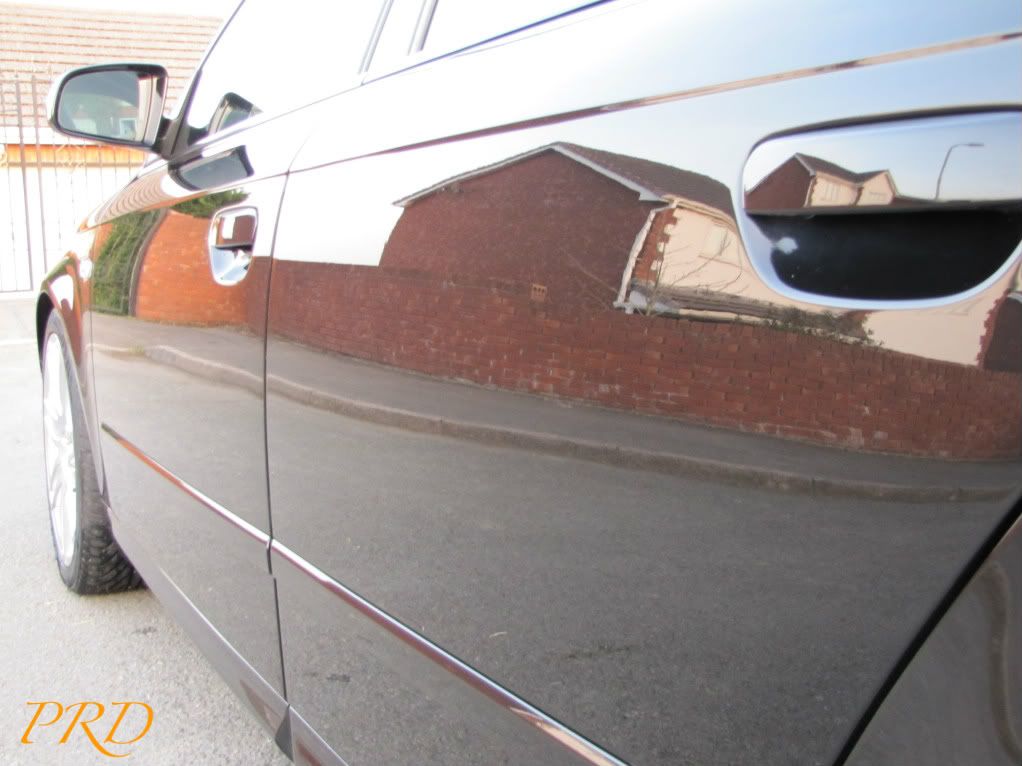 As many of you knowStreet lights are nightmare for showing up defects not on PRD's watch
Thanks for taking time to read hope you enjoyed.
Check out our other work out on prdetailing - Home
​
Last edited: