My other car is a MINI!!!!
So, I'm home, the dust has settled, and I have the weekend to enjoy getting back to normality before returning to work on Tuesday to face almost certain chaos.
Sounds like time to write a trip report then!
This trip started off in a pretty random way. I had no intention of going to the ring at this time at all.
Chatting to Dad on the phone a few weeks ago, on a miserable and rainy day in england, Dad mentioned that he and Mum were spending 2 nights in Nurburg on their way back from their adventures in the Polo, I jokingly said I was half tempted to come out and join them because of all the misery back in England, and an idea was formed!
Later that day I mentioned the idea in passing to Pierre, who jumped at the idea. ****** it, lets go! So a ferry was booked, and we jumped online and booked the cheapest hotel we couild find, wanting to keep costs as low as possible.
As it was unplanned, I didn't have any road legal track tyres here to use for the trip, so Pierre very kindly went to Mum and Dads to pick up some A048's from our storage pile. He fitted them onto his S3 rims for us to use on the trip: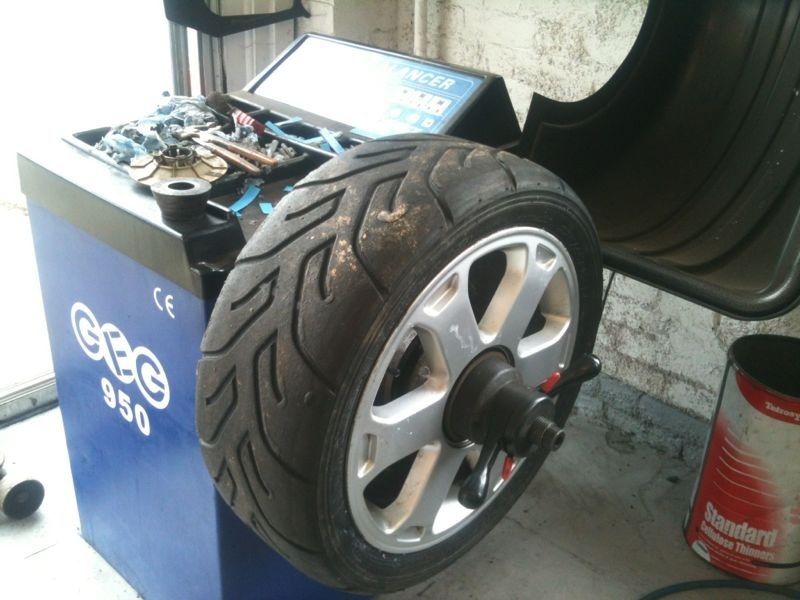 I stocked up with Energy drink, partly to keep us going, and partly because it's become a tradition to take a crate over for the boys at Rent 4 Ring after Ralph found a can in my boot about 3 years ago and decided he liked it!
A check list was written: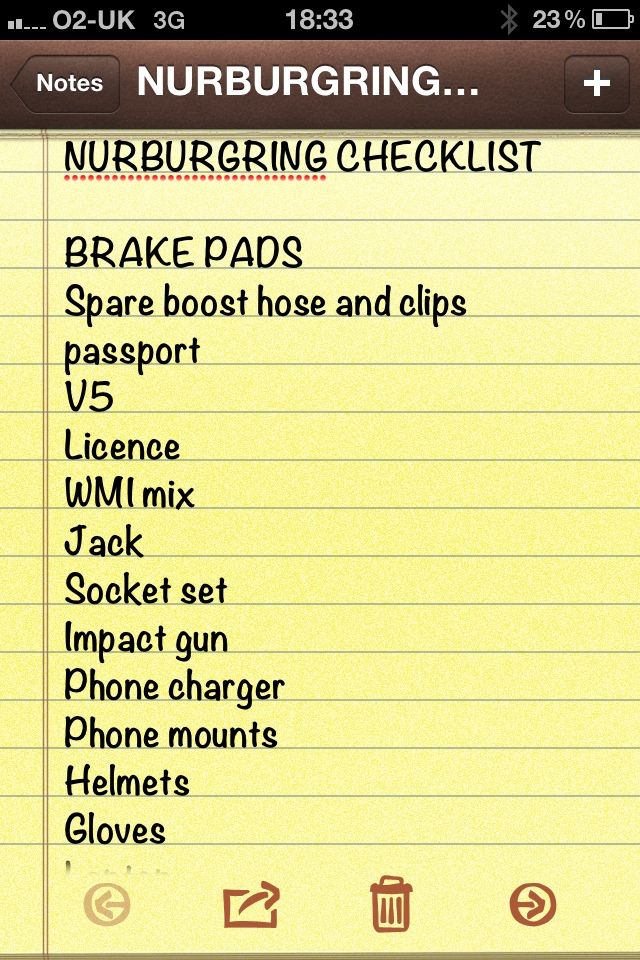 Pierre arrived on Sunday afternoon, and also bought up a new steering wheel I'd bought from Jardo to replace my old worn one. He got to work fitting that whilst I changed the wheels:
And everything was packed, reasonably light packing for us this time. We tend to end up taking the kitchen sink and everything else when Dad travels with us!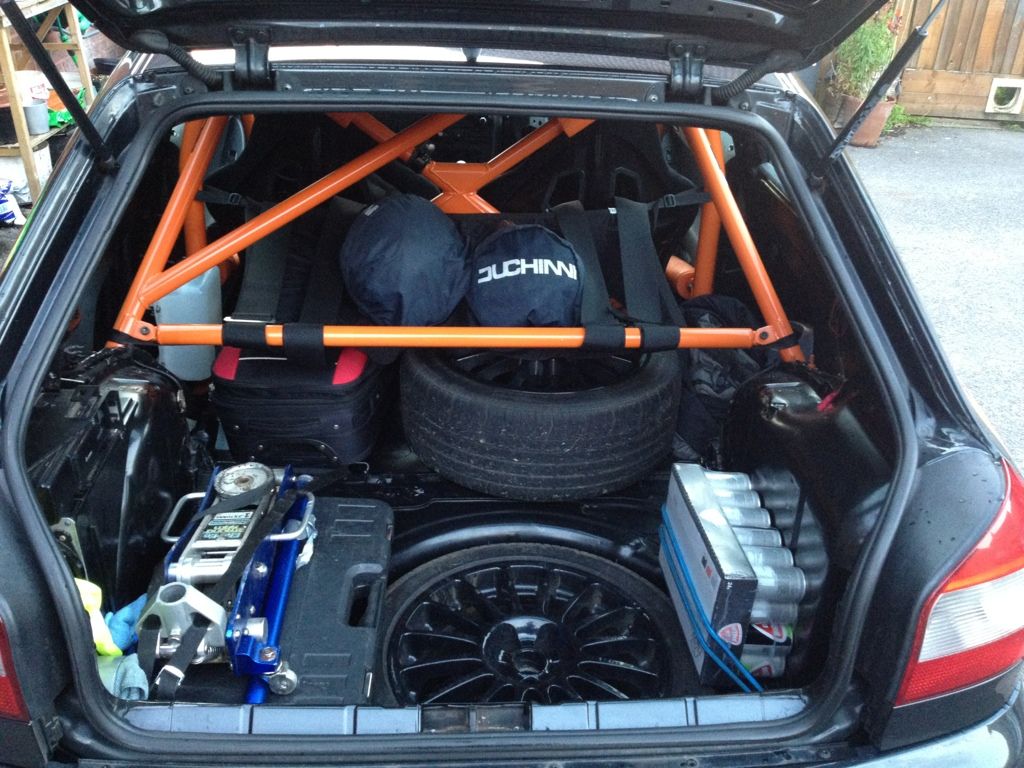 The wheels were fitted:
And she's ready to go: