Done by Clark, posted by me...
---
Yesterday saw this Lamborghini Gallardo belonging to a very good friend of ours come in for a 1 day All Surface Protection Detail, due to the stealthy appearance of the car it's started to be known as the Batmobile - hence the title
The car itself has been driven "enthusiastically" over it's short life and has competed in 2 Gumball Rallies aswell as having a full camouflage body wrap at one point, so being solid black it was looking a bit tired: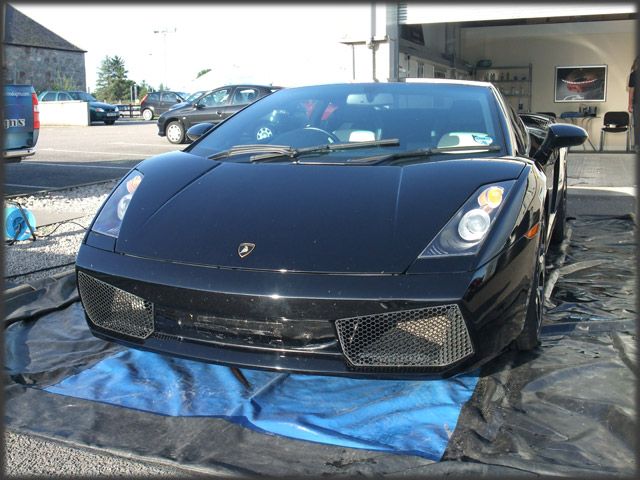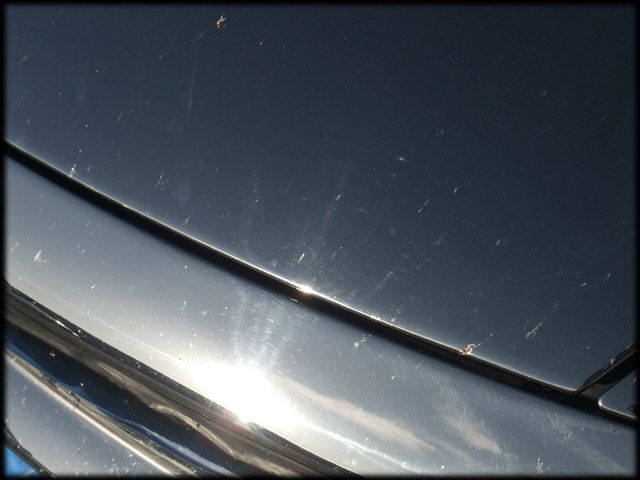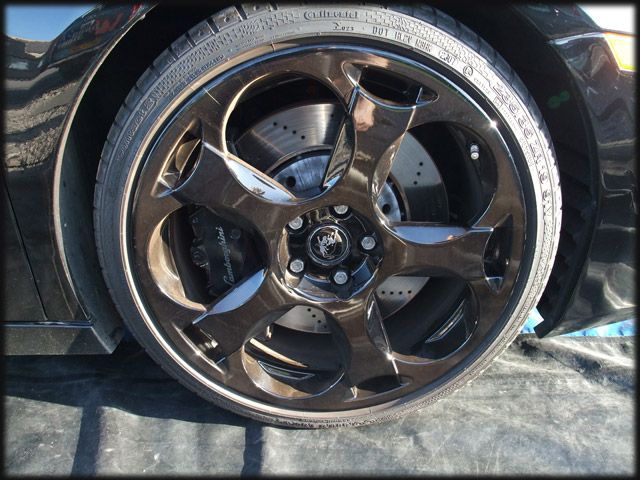 Previous machine polishing attempts were easily visible by the buffer trails and product sling: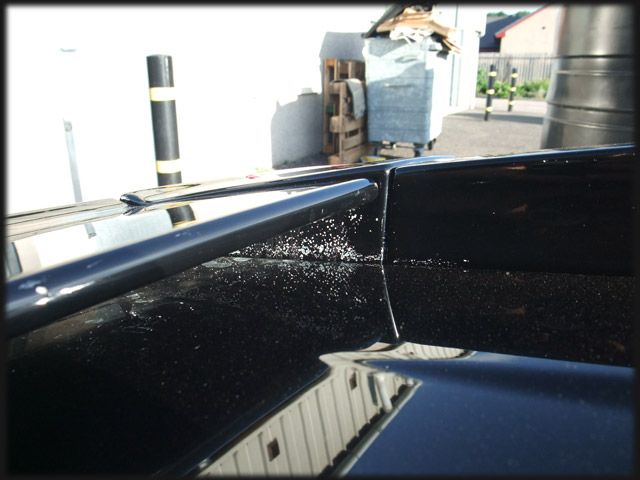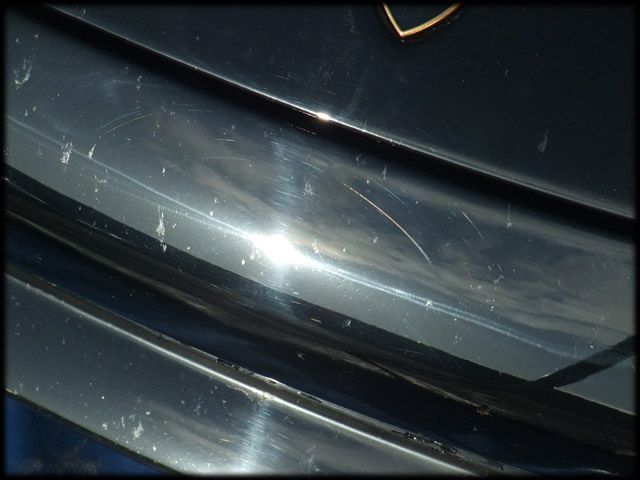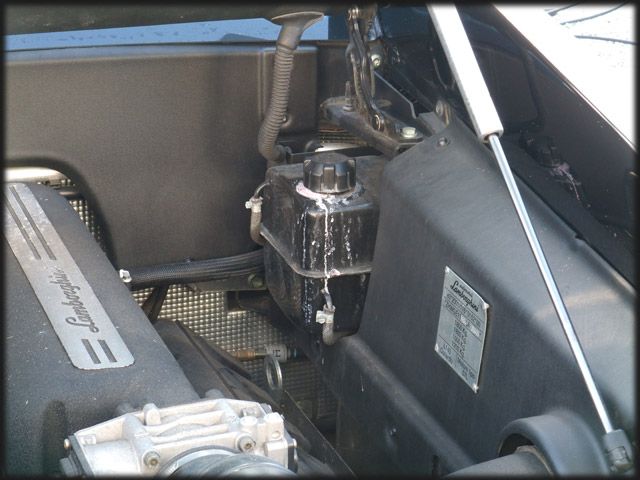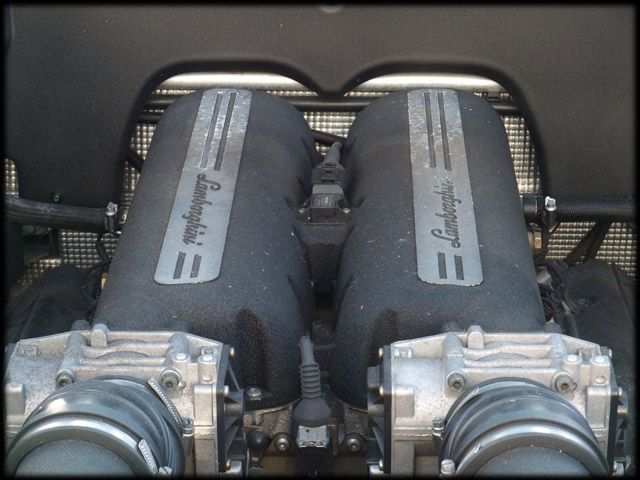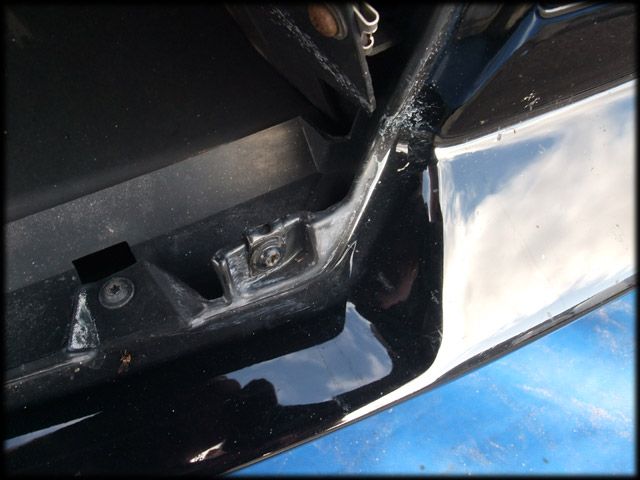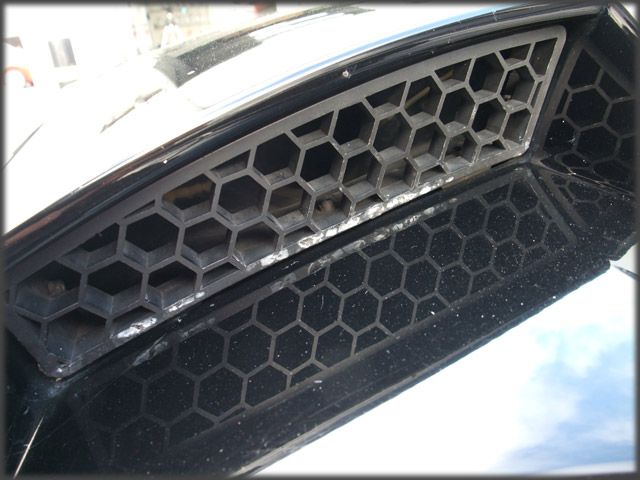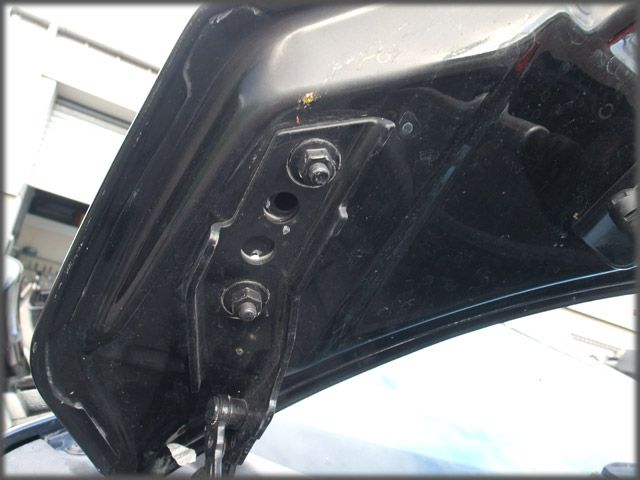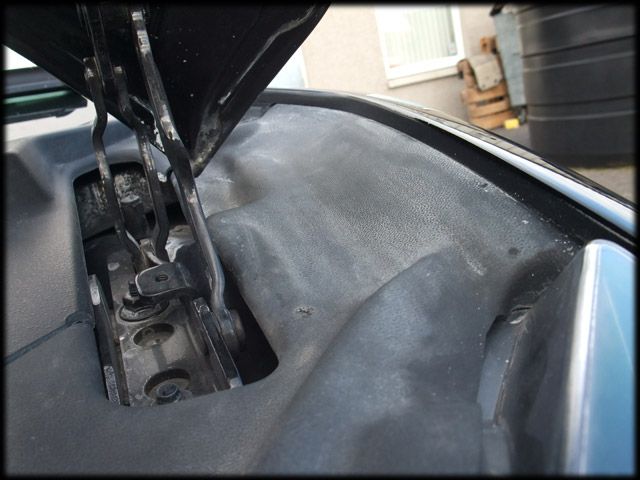 A quick tip for you all - Don't leave your car with a window half down in a damp garage or there's a good chance you'll get this....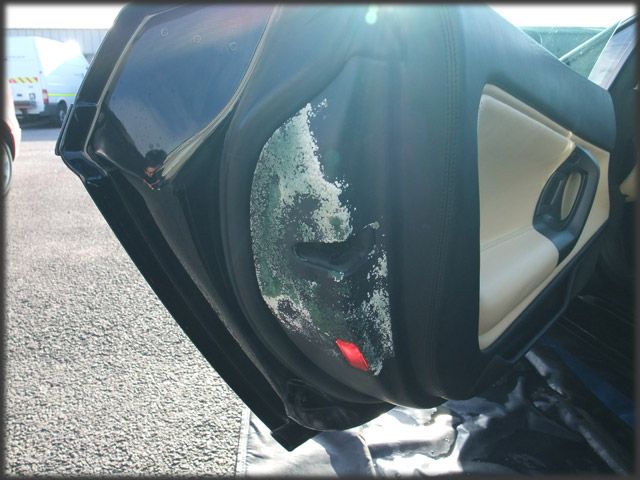 Good grief!
Clearly the car could have been doing with a lot more than just a 1 day detail but the owner is the first to admit he isn't overly fussed about swirl free paintwork etc so a good general clean up was agreed as the most sensible option.
The front and rear grills were removed for easier access for cleaning: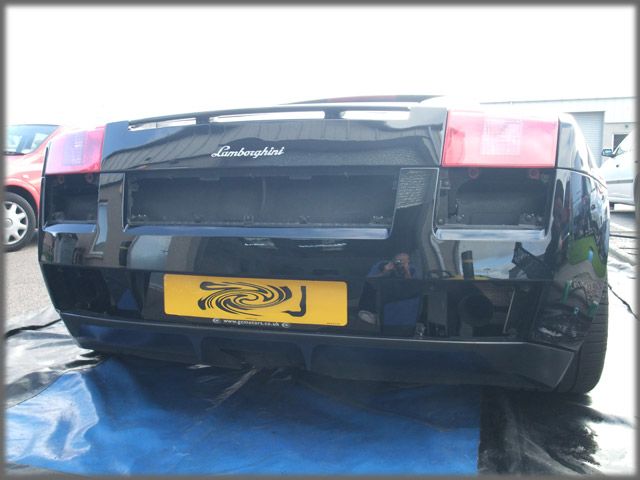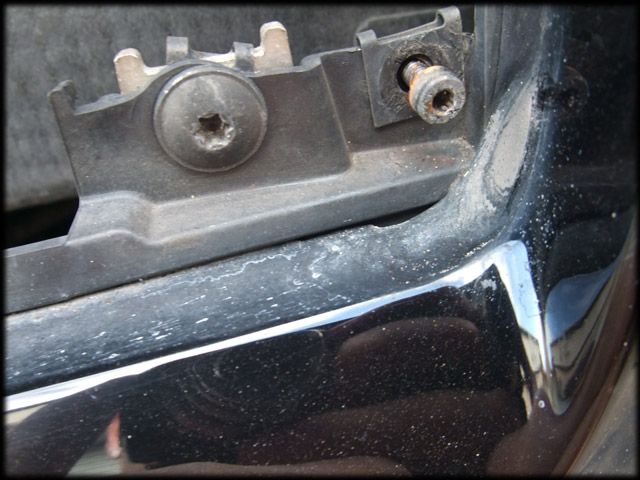 Then as always, the wheels were done first:
Gloss-It wheel gel (4:1) was used with the various brushes: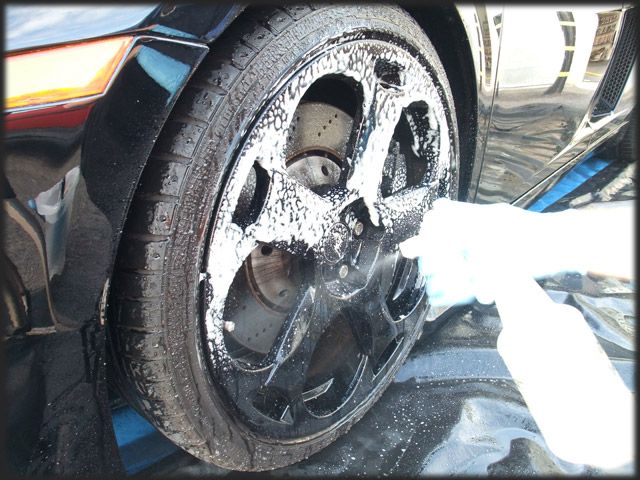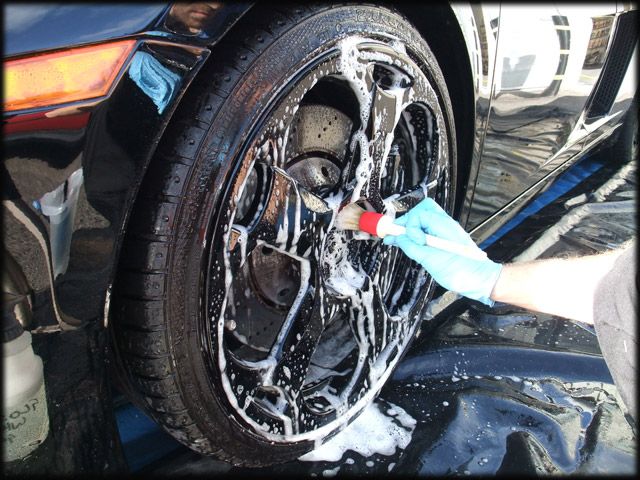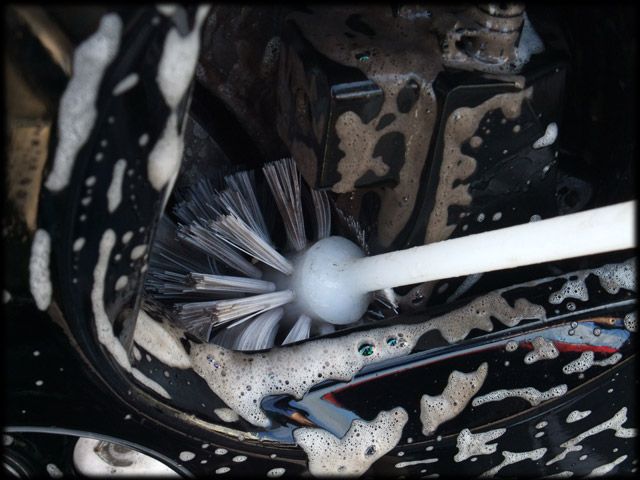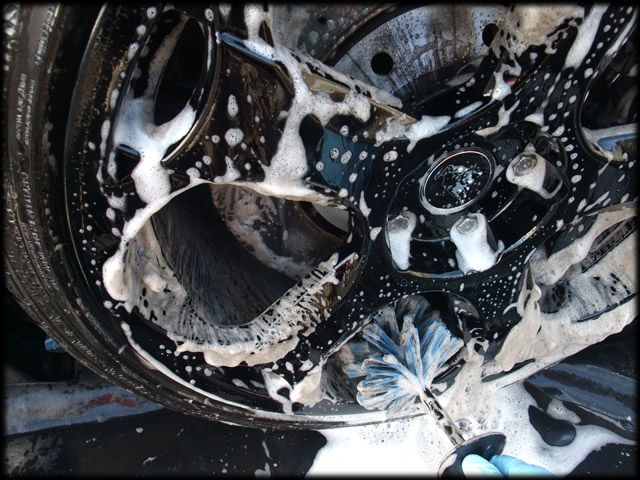 Then rinsed (the inner rims were dry of paint and a bit rough so they only came up around 90%):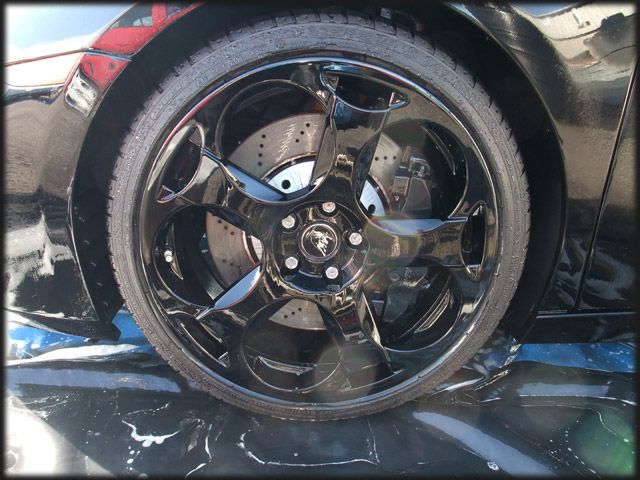 Arches and tyres were then cleaned with Meguiars Super Degreaser: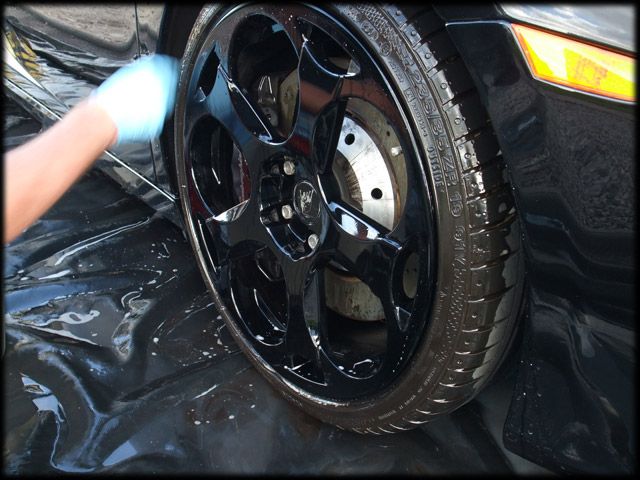 There was a large amount of tar in the arch liners...
...so out came the Tardis and a MF towel:
Before: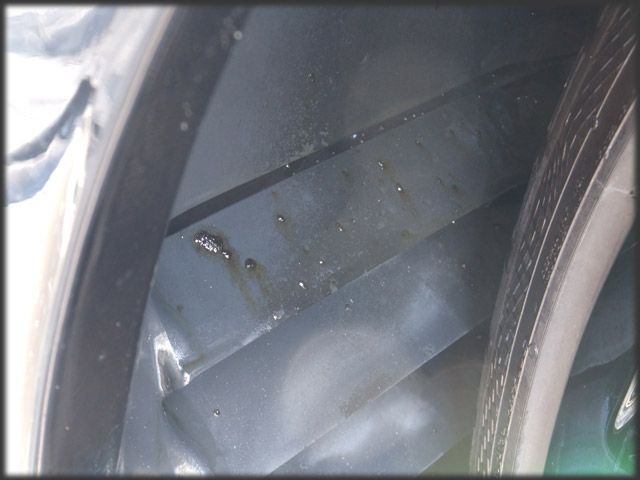 After: