This was a detail done at the end of last week, and i can 100% say that this was the most gruelling and time consuming one yet!
The car is to be used as a wedding car at the start of next month so it was booked in for a full correction to get it looking its best for the big day, here it is upon arrival on Wednesday morning: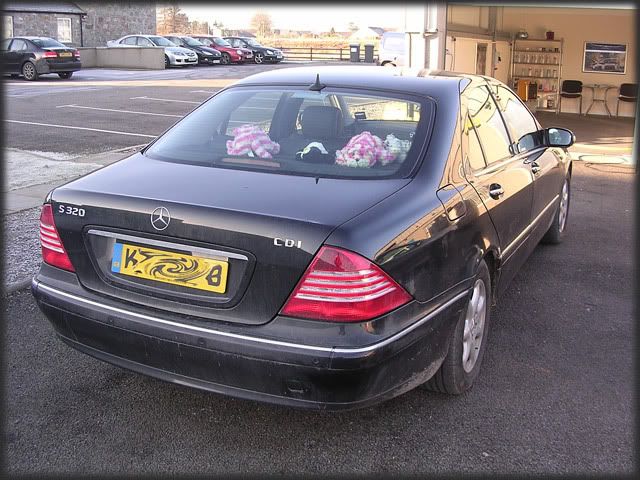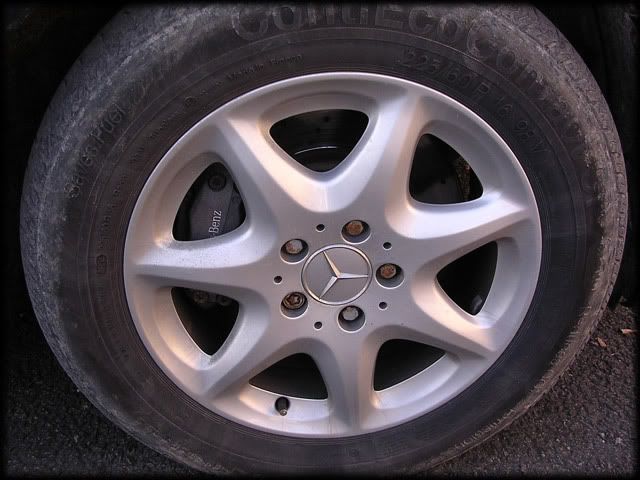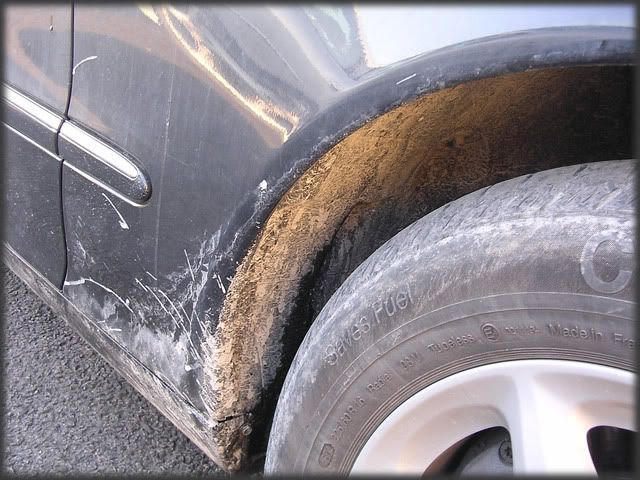 Wash
:
I firstly pre-rinsed the car at high pressure (60 degrees) to get the worst of the grime off and then cleaned the arches with Meguiars Super Degreaser and a brush. The wheels were then cleaned with Meguiars Wheel Brightener (4:1):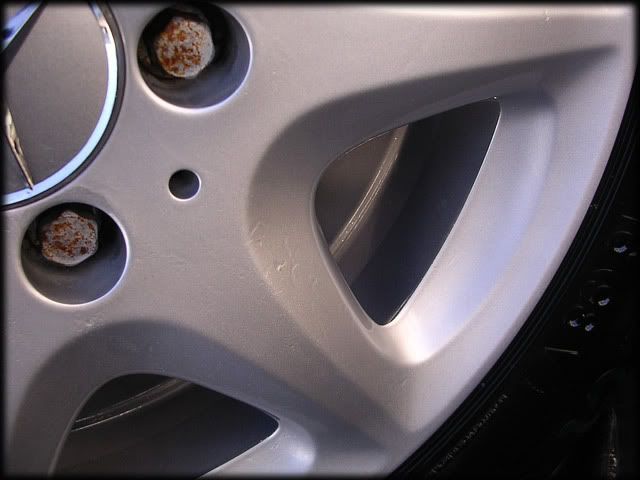 No need for Tardis on these wheels, which made a nice change
I then washed the car with the 2BM and Meguiars Shampoo Plus and then cleaned all shuts/petrol cap etc with a MF mitt as there wasnt a great deal of dirt to be removed.
I then soaked the engine bay with Super Degreaser and left for around 30 seconds... (Engine is off, the morning sun was causing the steam):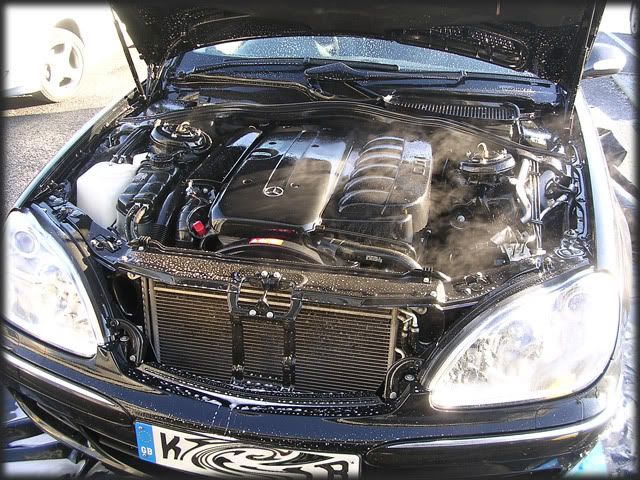 ....And then rinsed at medium pressure (60 degrees):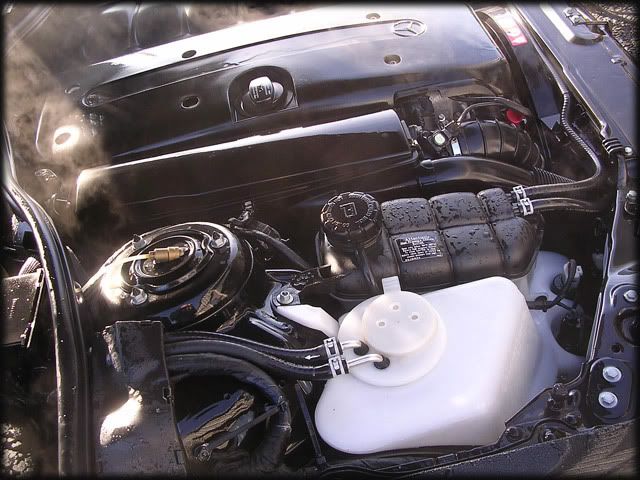 Next job to do was to clay the car. The paint was very smooth after i'd applied and wiped off Autosmarts Tardis but i clayed anyways as the fingertip test can be deceiving and i always find you can pull a fair bit of dirt off a car even though it feels smooth to the touch
One final rinse (40 degrees) followed and now the swirls could be seen in the rising sun: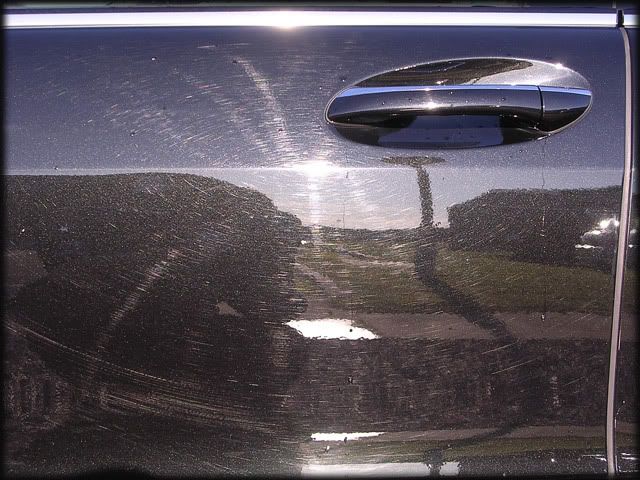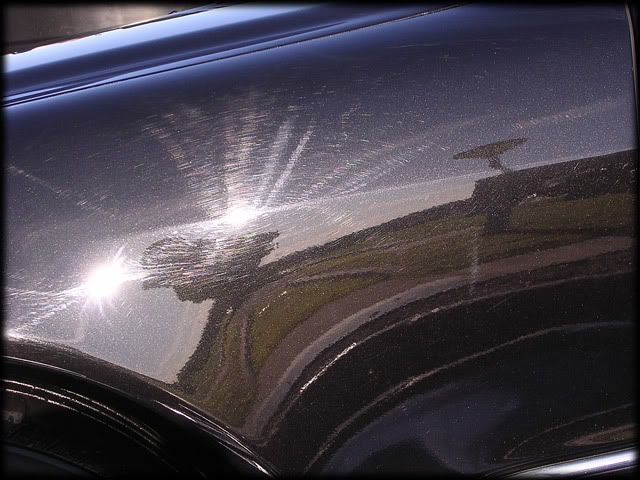 Not overly bad, but funny how even direct sunlight can be deceiving (more on this shortly...)
Some lovely buffer trails too: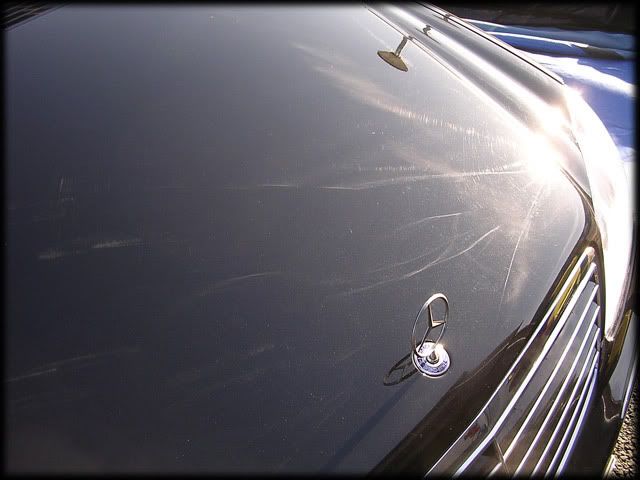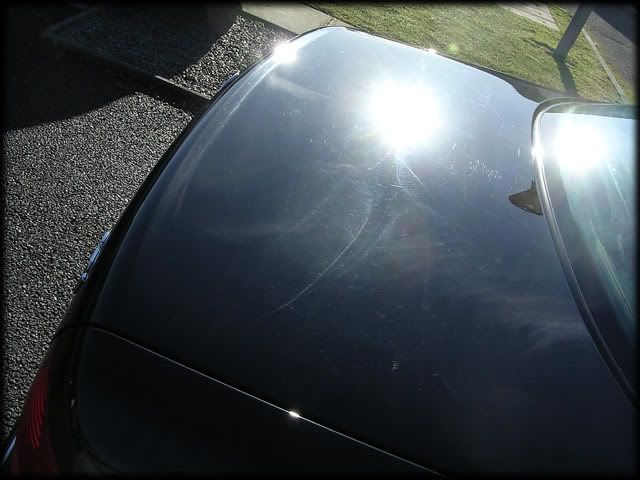 Polish
:
Paint readings were taken next, and this was a mixed bag of results - the majority of the car was healthy enough: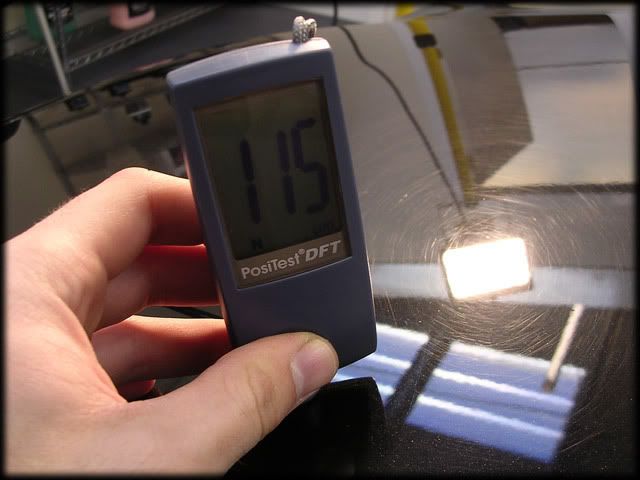 Some was a tad on the thin side: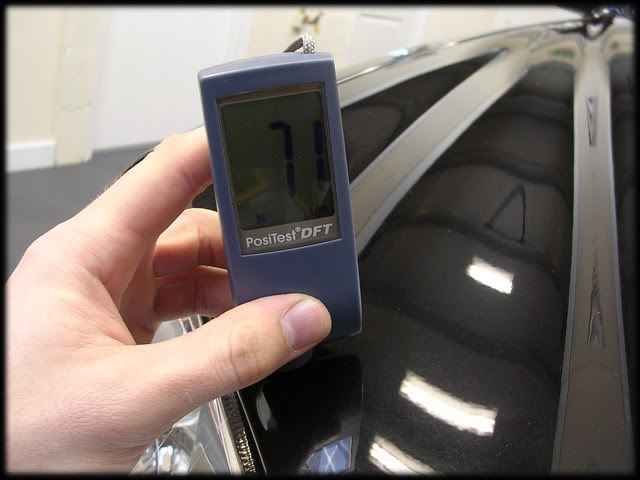 Some areas were even thinner, the lowest reading being 63 - so at least this gave some indication of where the absolute limit was as this area still had clear coat remaining. Obviously we wouldnt be going anywhere near as low as that but it still allowed the 70 micron areas to be polished
Now, i mentioned that even sunlight can be decieving when assessing defects, and this was proven once the car was inside and under the halogens, as this showed the extent of the damage a bit more: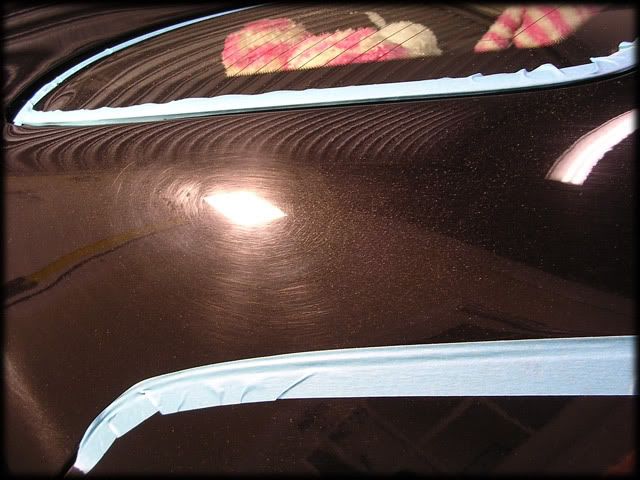 Buffer trails again: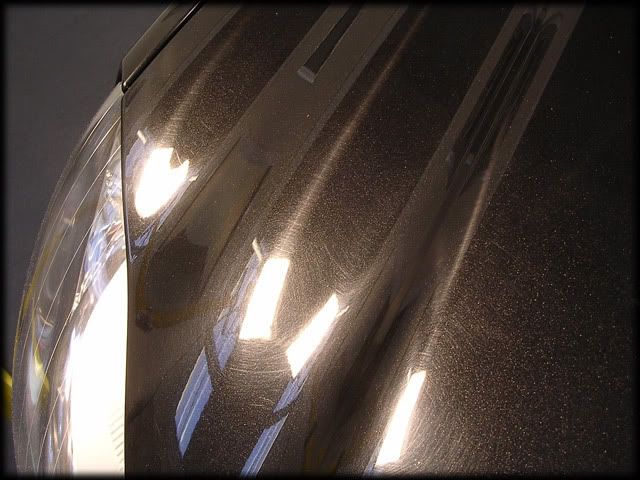 "Still not THAT bad" you may think?
Below is a half and half shot without halogens to show just how much depth and clarity the defects were robbing of the paint: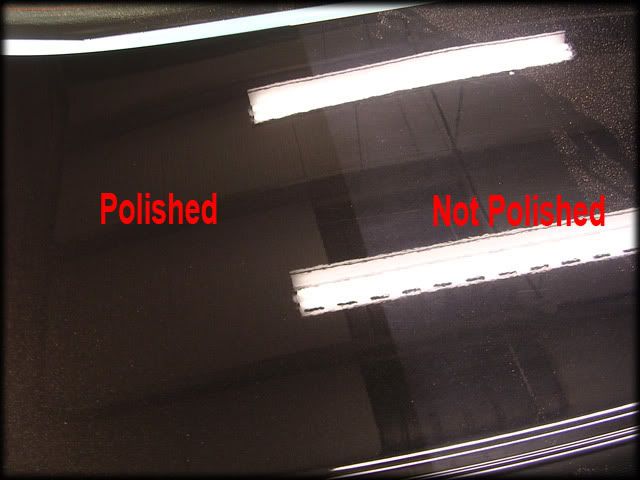 Pretty nuts for a 2 year old car!
I initially started out correcting the paint with 3.02 and a cutting pad @1800rpms, but the paint just laughed at me!
I finally settled on 3M Fast Cut Plus with a drop of Ultrafina @ 2000rpm's, yet the paint still needed
Three
hits per section on the bonnet,roof and boot lid (these areas were slightly worse than the side panels). This was easiest the hardest paint i've ever polished, which was strange as i've done Mercs of this age before and they havent been overly hard. I was sorely tempted by Menzerna's Power Gloss but to be honest the Fast Cut Plus is pretty close in terms of cut and doesnt produce half as much dust!
It was at this point i consulted Rich about the car, as i only had 2 days to do it in and i knew it just wasnt going to be possible on a car this size with the defects it was showing. Luckily, the owner agreed to collect the car on the Friday morning to allow us to work a late night on the Thursday if needed (which it was, more later!). I could have corrected the car to 50% and the customer would have been delighted but its just not in our nature to hand over a car that isnt perfect (or as near as paint condition will allow!) and there wasnt a hope in hell i could achieve the desired results in 2 days.
Rich suggested he helped me on the Thursday (which was going to be a big help!)once he got through his e-mails etc so i soldiered on for the rest of the day, slowly correcting each panel.
As you can see below, the correction was very good - just a couple of RIDS remaining, however 2 or 3 hits on each section was making it a very slow and drawn out affair!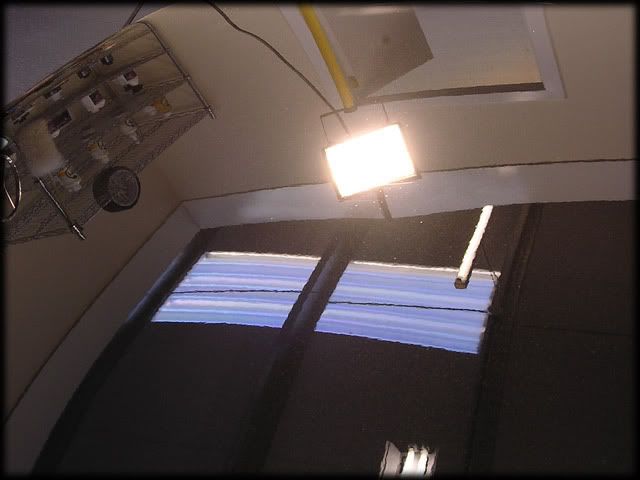 50/50 on the bootlid: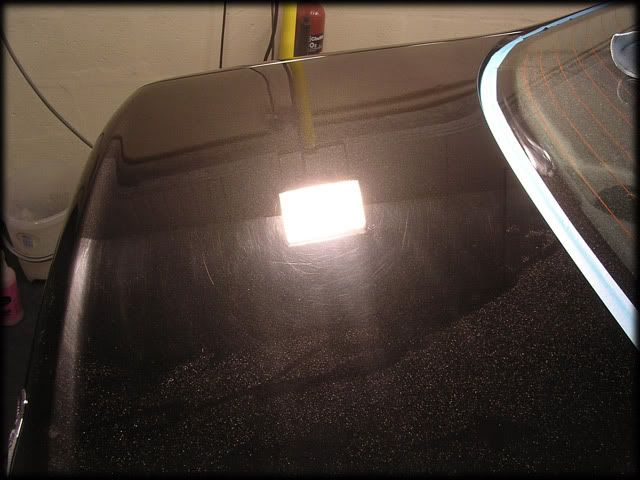 Fully Corrected:
: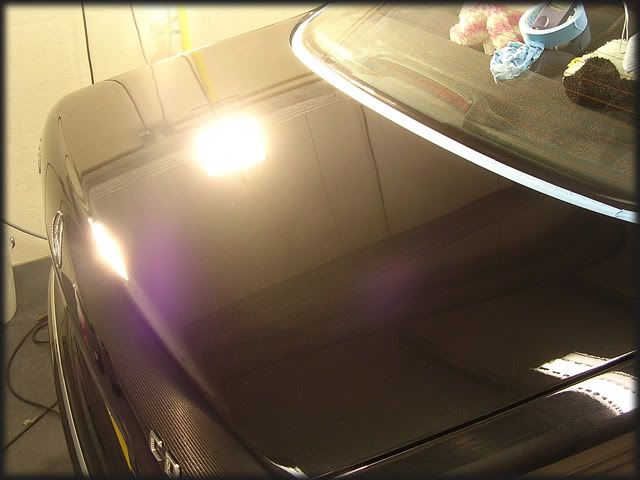 C-Pillar Before
: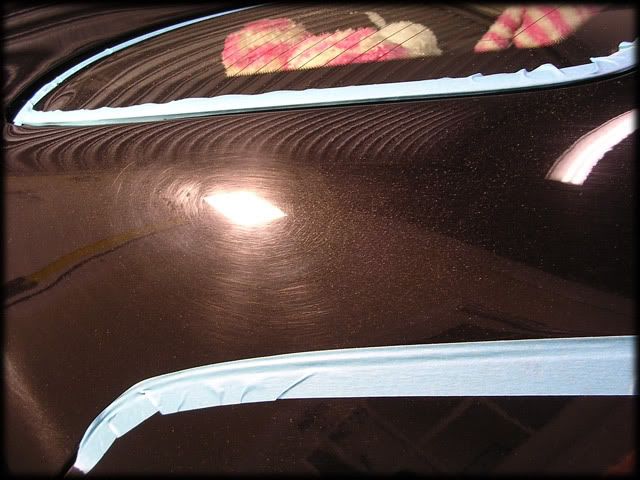 After
: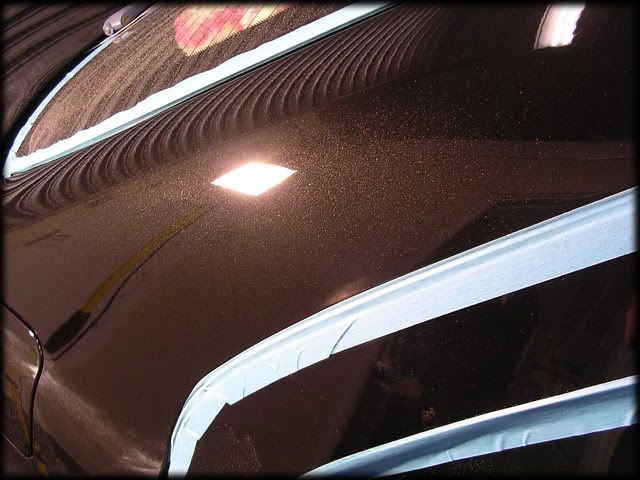 It was now around 7 o clock and i decided to call it a night so i could get to bed early, allowing me to be bright and breezy for the next (long!) day
Day 2
:
Correction resumed, with myself doing the rotary work while Rich had the painful task of correcting the bumpers and other smaller areas with the Megs G220 - using a 50/50 mix of 3.02 and Power Gloss on a 4" Cutting Pad, like myself - he was having to do multiple hits to get the desired results.
I carried on down the sides...
50/50 on the front wing
: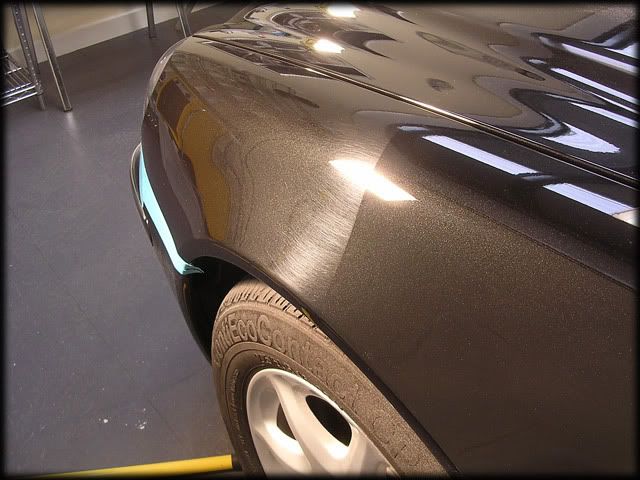 Fully Corrected
: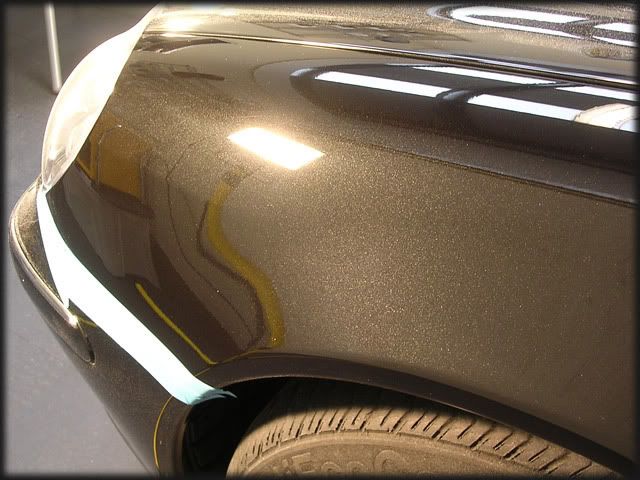 Back 1/4 50/50
: