Well it wouldnt be a normal week at work without having at least one properly swirled car to detail
, and this one was on a ****** Range Rover!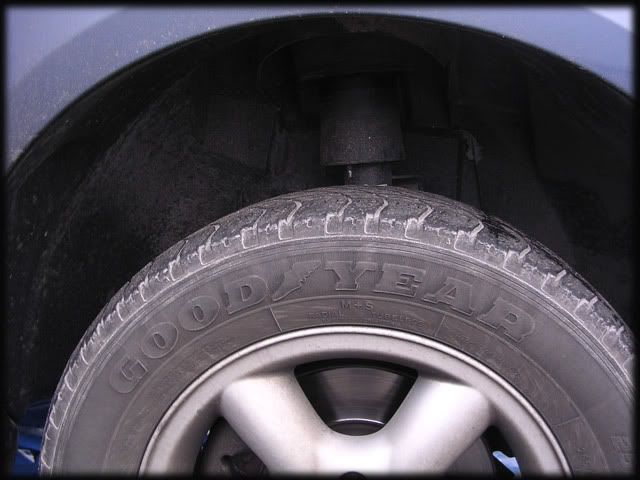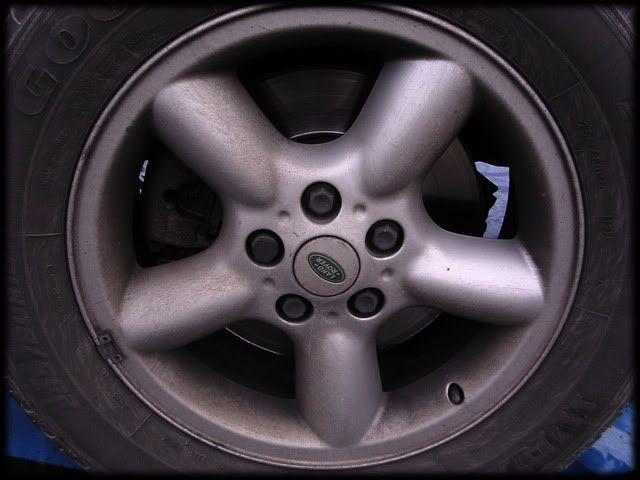 As the last RR i did wasnt half as bad as this and still took 25 hours to complete, we booked this in for 3 days as in our eyes there is just no way to cut down the work time without comprimising the quality of the final result
so,
Day 1
:
Day 1 began with the wash process, but as my camera batteries were charging at this point there are no pics, so i'll list the products and process for this stage:
- Thorough Pre-rinse, 50 Degrees @high pressure.
- Wheels cleaned with
Neat
Wheel Brightner x 3 (still couldnt get the inner rims of the fronts 100% spot on) and then Tardis.
- Arches/tyres soaked with Megs Superdegreaser and scrubbed with a brush.
- Engine bay soaked with Superdegreaser and rinsed @40 degrees.
- Shuts cleaned with APC cut 4:1
- Car washed 2 bucket method and Megs Shampoo Plus.
- Autosmart Tardis applied to lower halfs and wiped off.
- Clayed with Meguiars Aggressive Clay.
- Dried with Waffle Weave and Leaf Blower.
Now inside, the car was taped up and i then assessed the paintwork. The car has been used as a work horse up untill now, and it wasnt difficult to see the results of this under the halogens :doublesho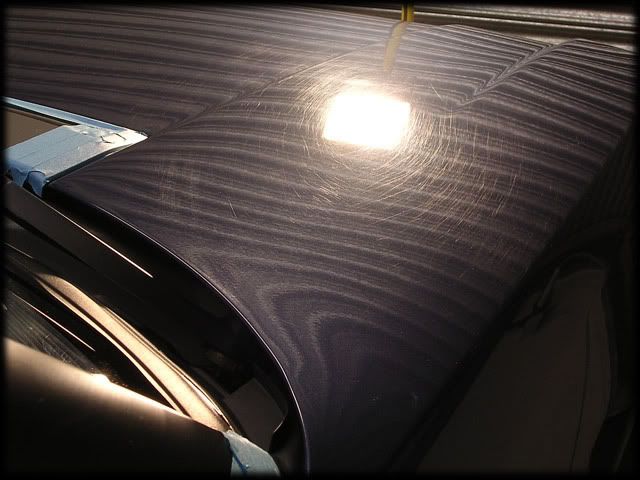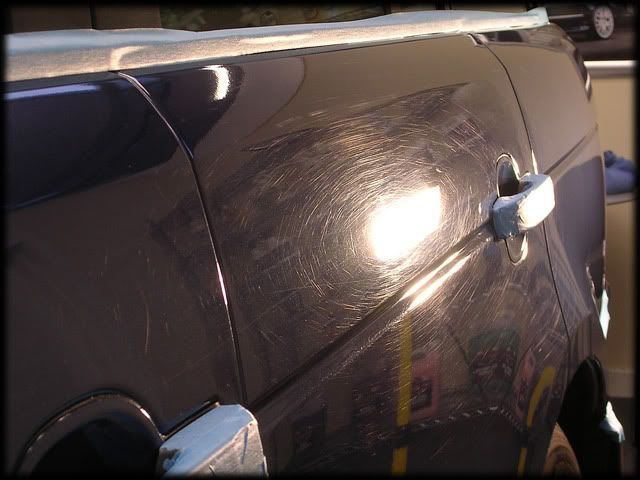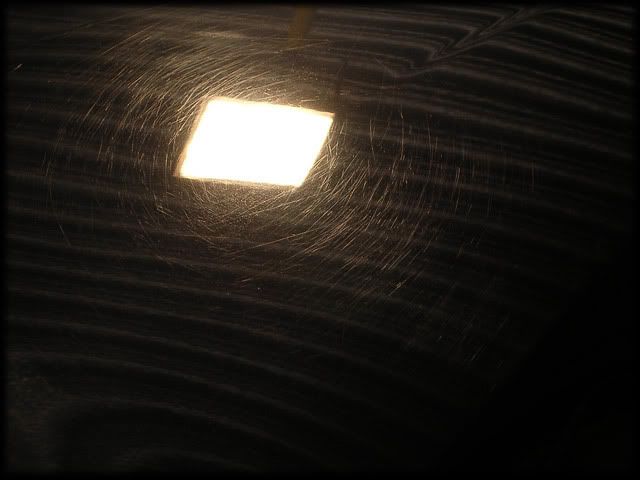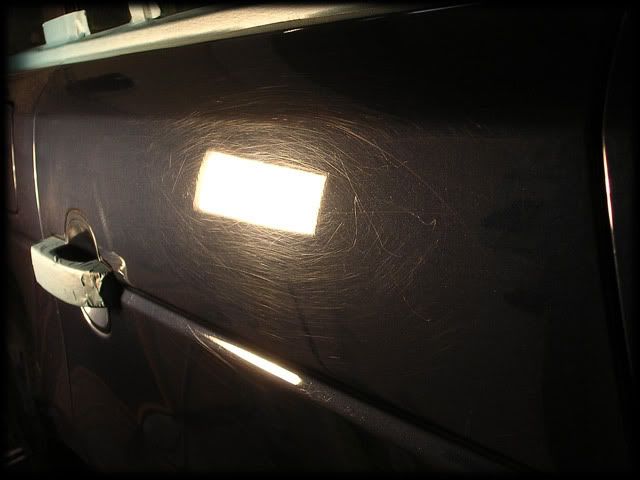 Luckily, the paint was showing healthy levels all round, although this was probably due to never being polished in its life :lol: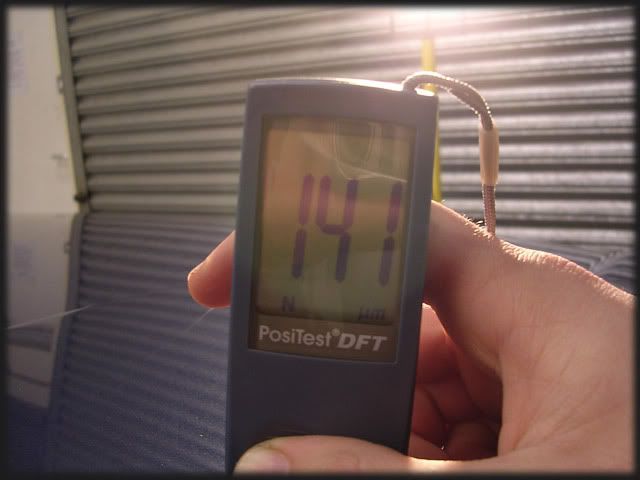 It took me a while to settle on a polish and pad combination for this one and the paint was rock hard, up there with Audi paintwork, which was unusual as RR paint tends to be in the middle. Menz 3.02 and Meguiars#83 didnt have a huge effect on the defects so i eventually settled on one of 3M's new polishes - Fast Cut Plus (with a drop of Ultrafina, thanks to Matt@OYM for that tip :thumb
, with a 3M Compounding Pad: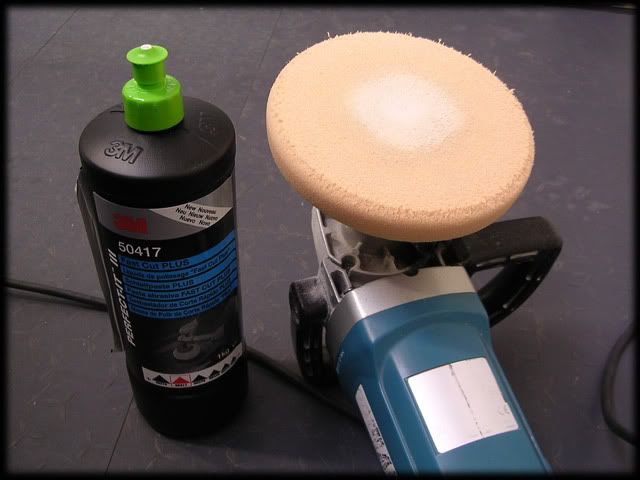 Even with this aggressive combination @1800 rpm's it was taking 2 hits on every panel to achieve the desired results, so in theory i was going to have polished 2 range rovers by the end of the de-swirling session
Here's a couple of progress pics:
Middle of bonnet corrected
: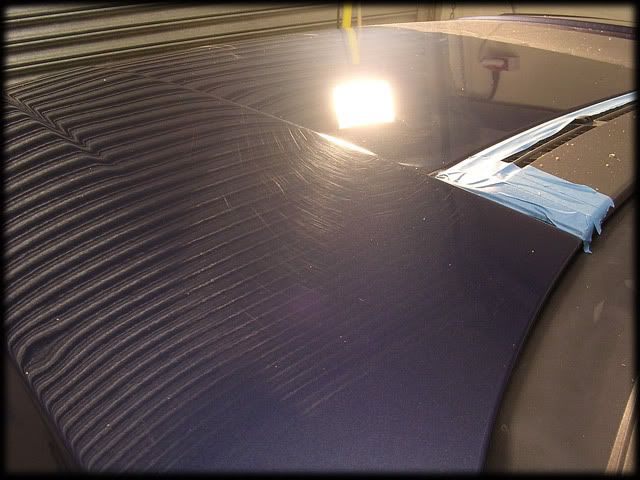 front door corrected, rear one untouched (obviously!)
: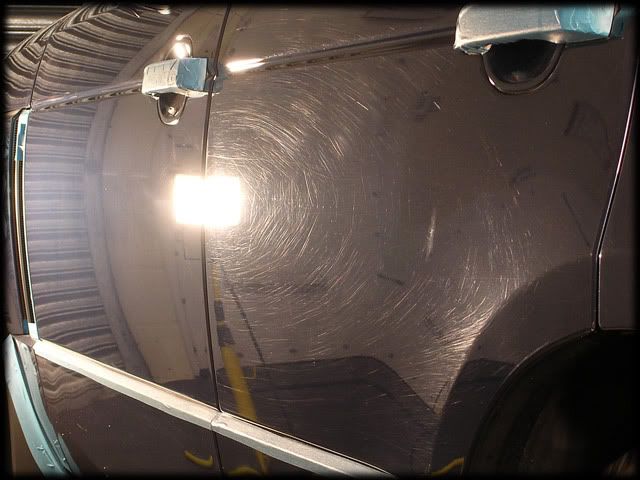 Lower half
: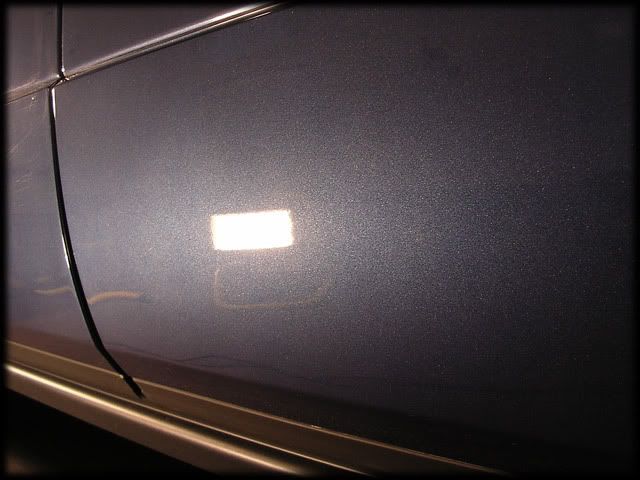 I got around one half of the car corrected and then called it a day.
Day 2
:
Correction work resumed on the other side and roof with the rotary, then once finished i got out the Megs Machine to do the tighter areas and bumpers, using a 4" spot pad and Fast Cut Plus: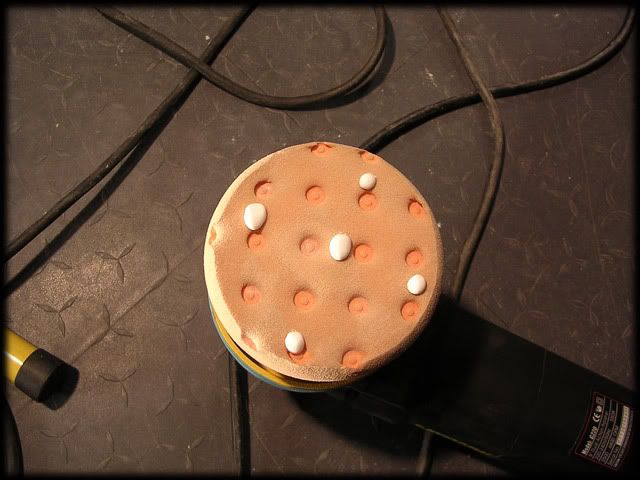 Like the larger areas, everything was needing at least 2 hits.
Before
: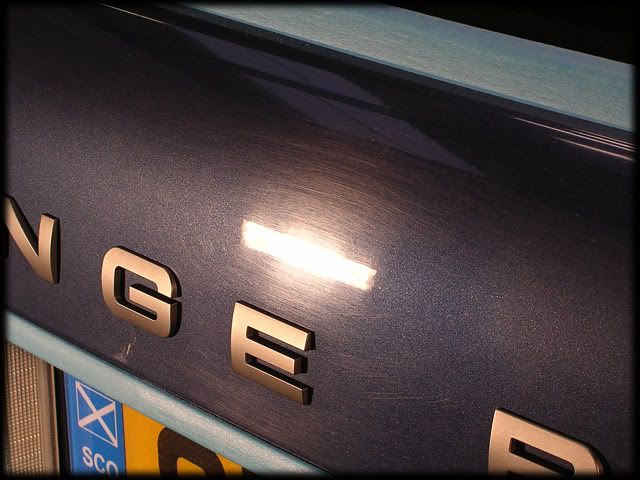 After
: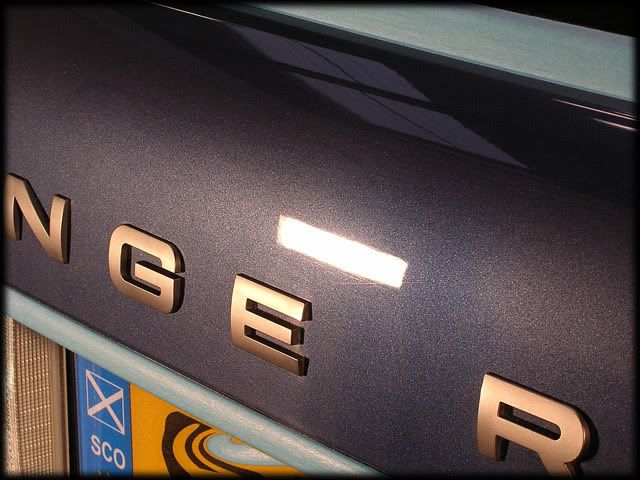 Before
:
After
: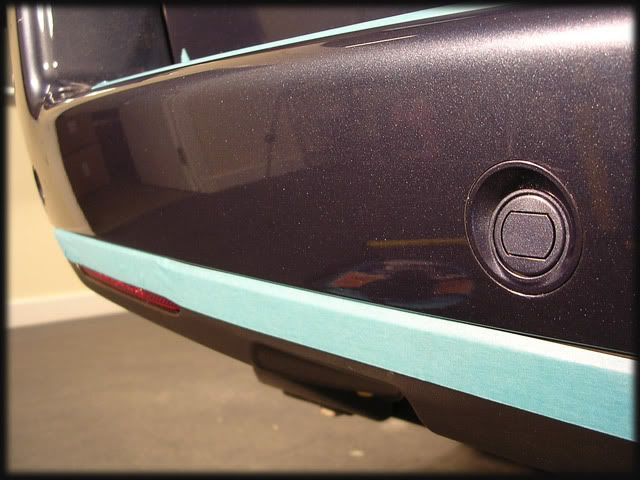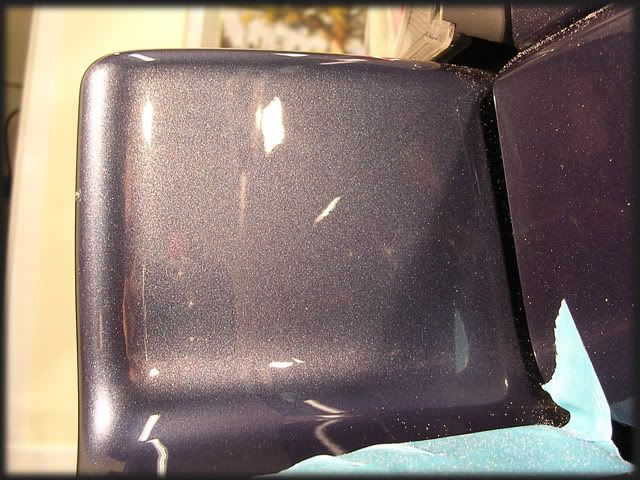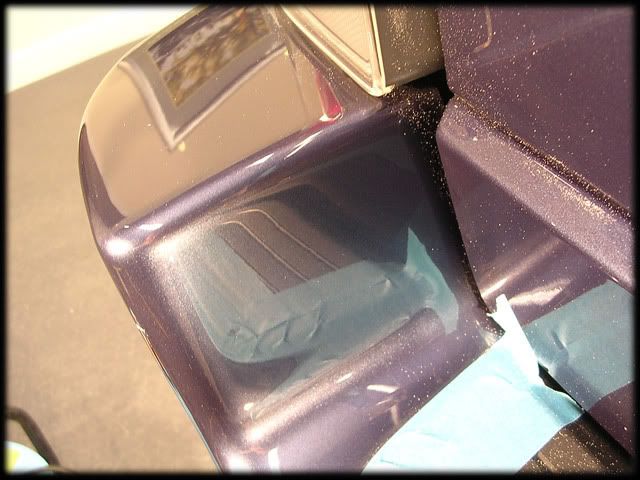 The lights were the last pieces to be corrected, this time with 3.02:
Before
: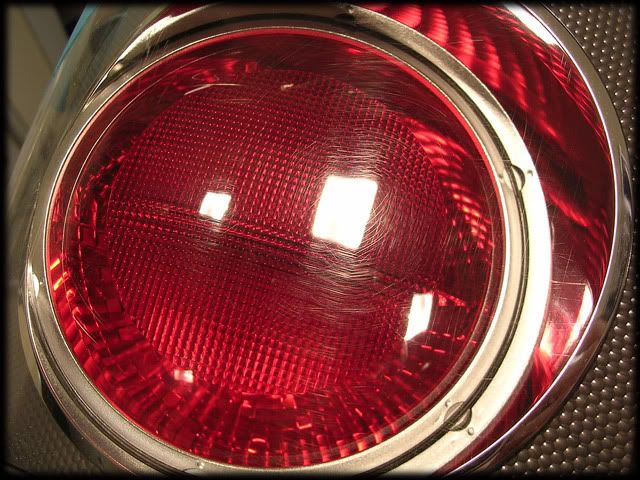 After
: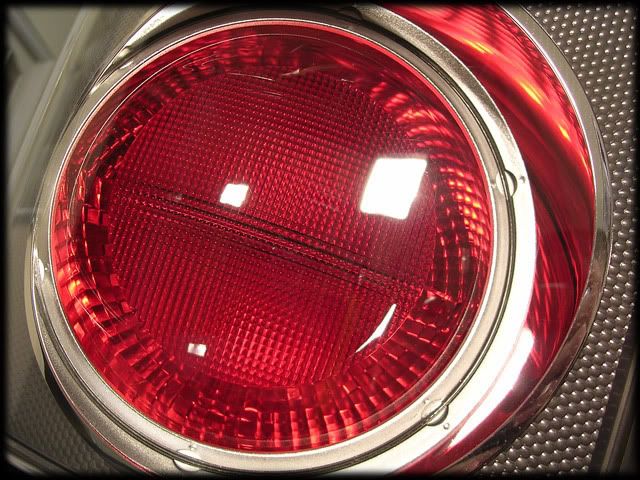 It was now around 7:30pm but i wanted to have all the polishing finished so i could concentrate on the LSP/Interior etc on the final day, so i proceeded to refine the finish with 3M Ultrafina and a Finishing Pad @1800rpms: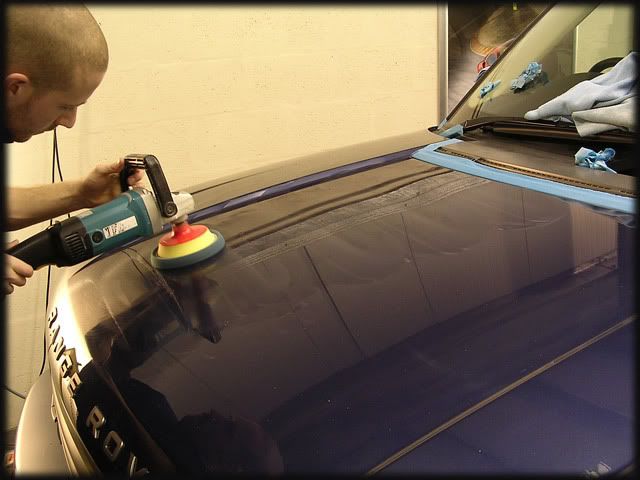 Bumpers etc were done with a 4" polishing pad and Menz 85rd
9pm and end of Day 2.
3rd and final day
:
This was an easier day for me, all be it i was still slightly pushed for time.
Next job was to quickly dust down the car:
Then I applied the Vintage and left to cure: