Well after months and months of waiting my Dads new car finally arrived
John and I went to inspect the car as soon as it arrived at the compound just outside of Aberdeen, you wait ages to see one and then two turn up at once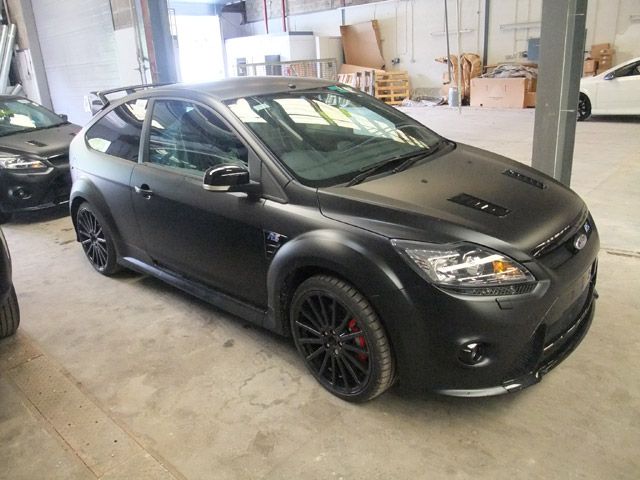 Can't say I was overly impressed at the level of "care" taken with either of the cars at this point, how hard is it to get in and out of a car without kicking the sills to bits?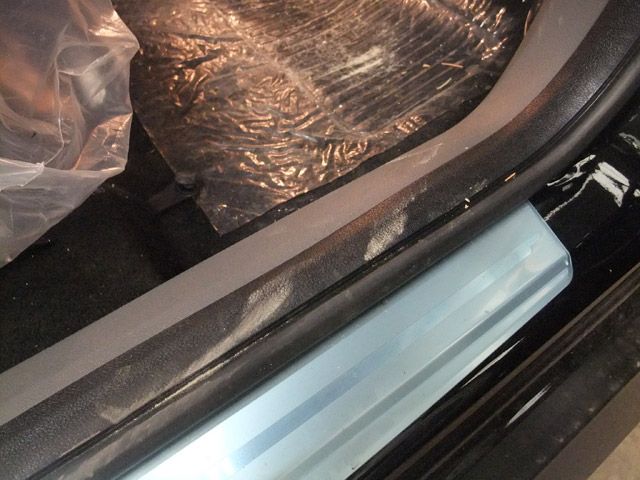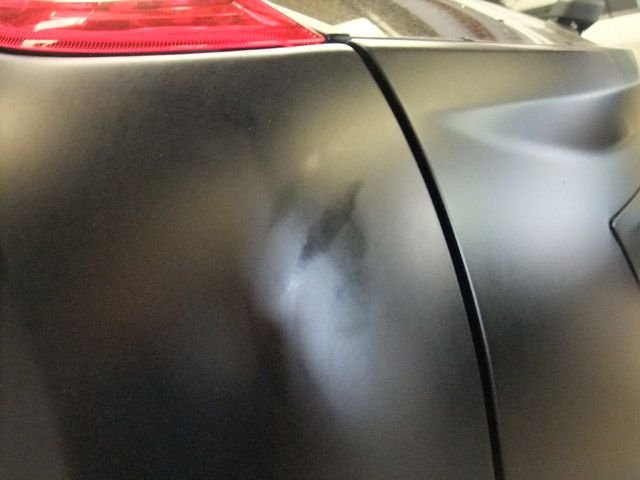 The 500 behind my dad's had similar greasy/oily marks to the one above including a massive hand print right in the middle of the bonnet. It looks like the bonnet will be getting re-wrapped as nothing was shifting it last time we spoke with the owner!
Few more pics to give you an idea of the condition of the car at this point: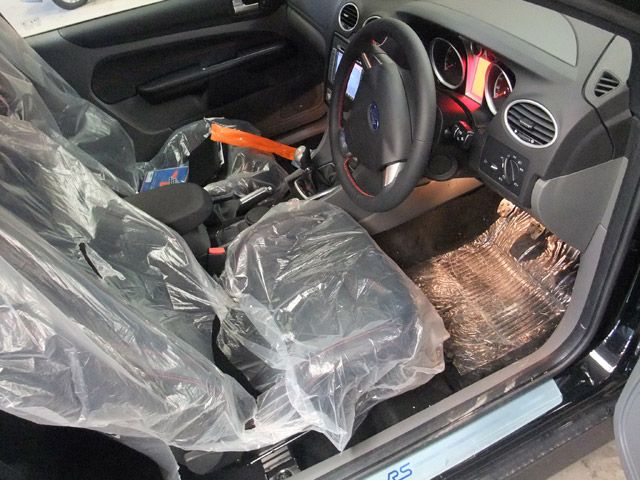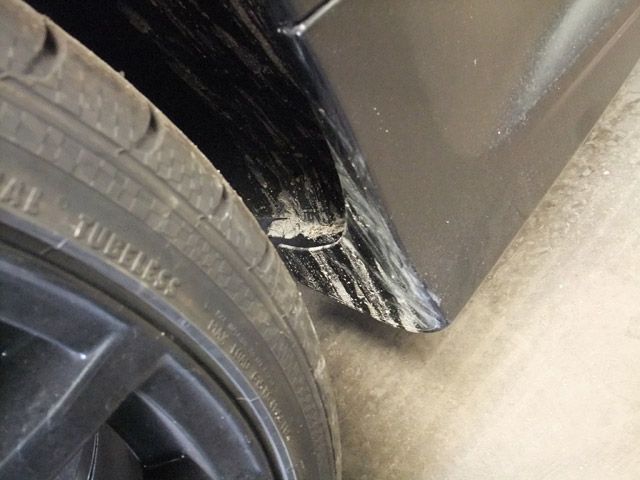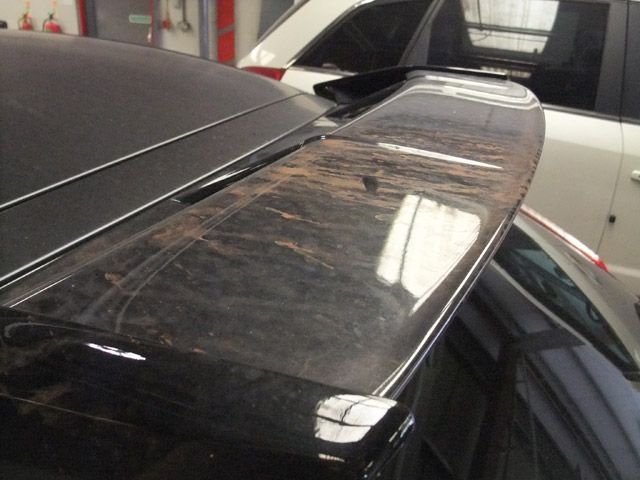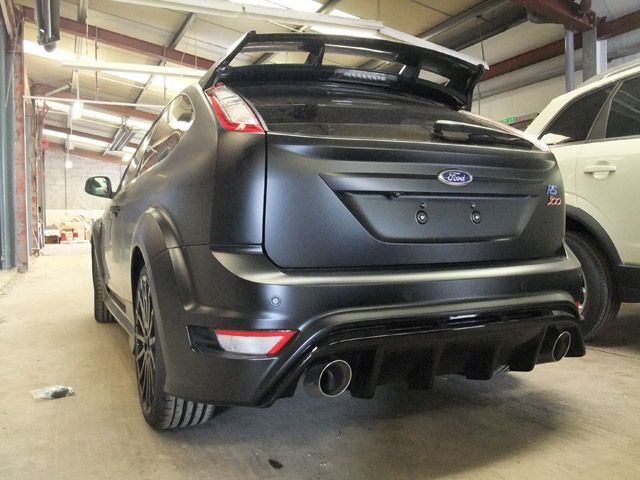 And a quick note of the mileage in case anyone decided to take it further than the distance from the compound to the PDI centre: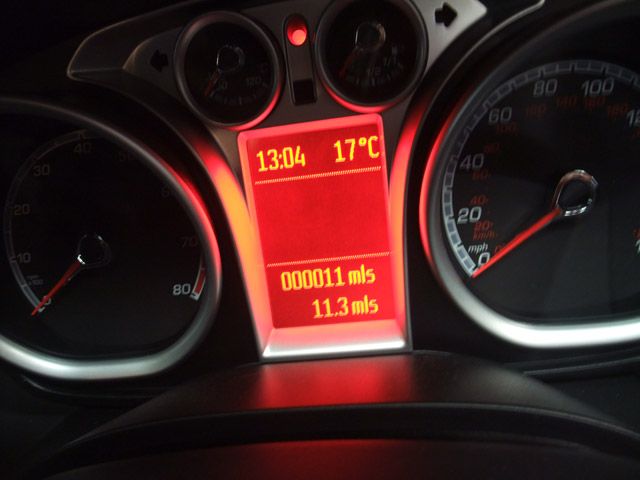 Despite being filthy, both John and I were pleasantly surprised at the quality of the wrap. We've read so many horror stories about all the other 500's which maybe lead us to expect a lot worse but bar 2 tiny little imperfections the wrap was pretty damn good - definitely one of the lucky cars to pass through I think - I was just hoping this would still be the case once it was properly clean!
With everyone in sight instructed not to touch the car we'll fast forward a couple of days to where the car was left with us ready to be detailed just in time for our open day which was planned for the Saturday:
The "do not touch" instructions obviously fell on deaf ears as there were loads of new hand prints and finger marks all over the car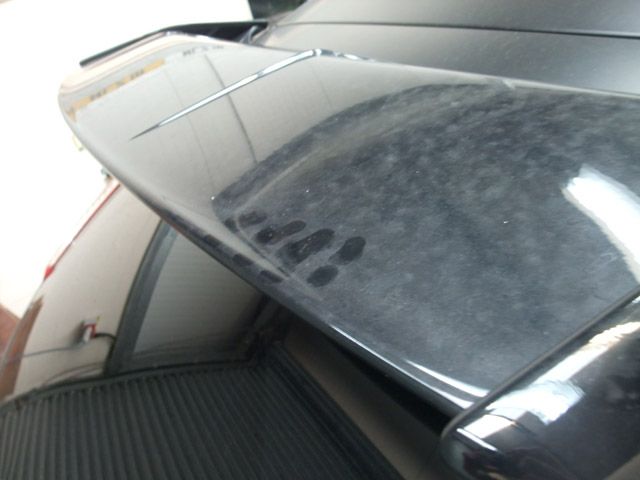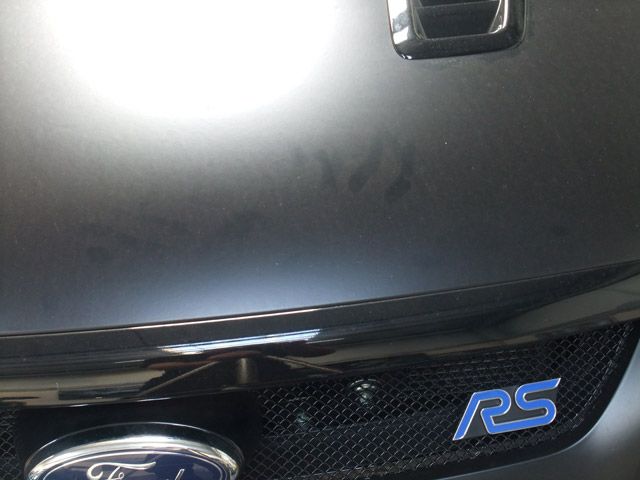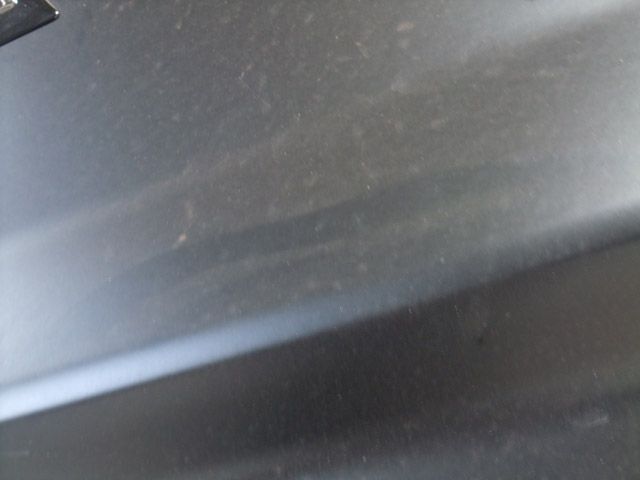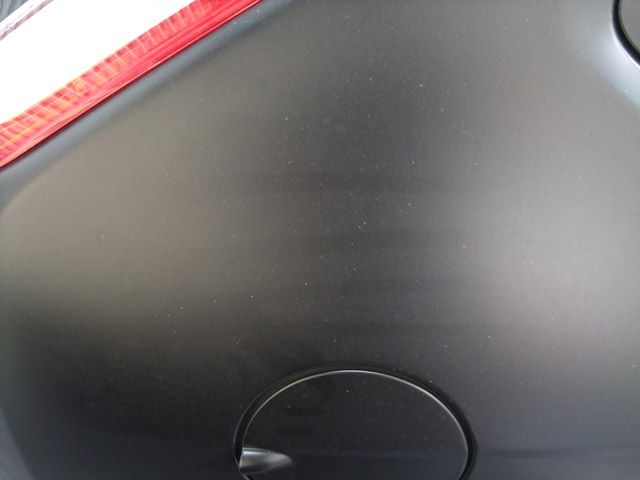 Anyways, hoping that all these new marks wouldn't prove too difficult to remove the car was put outside and the detail began.
As I was busy working away on the 993 turbo during this week Alan did the majority of the work on the RS (nothing like pressure eh, my Dads car and a matt finish to work on!
) all be it with me watching him like a hawk :lol:
Up first were the wheels, these were given a thorough pre rinse to get rid of the majority of the grime: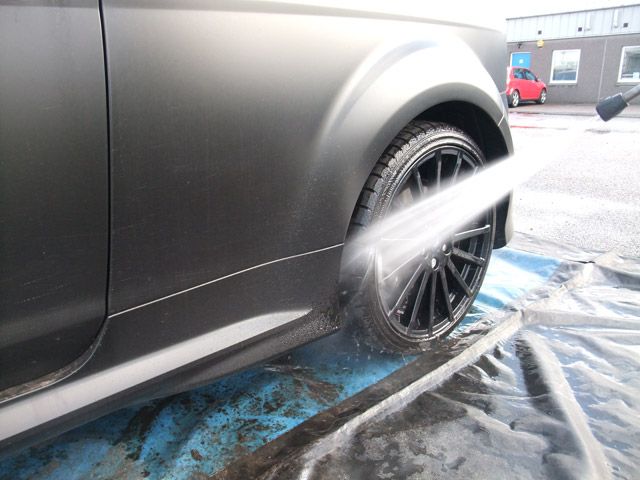 Then sprayed with Gloss-It Wheel Gel (4:1)...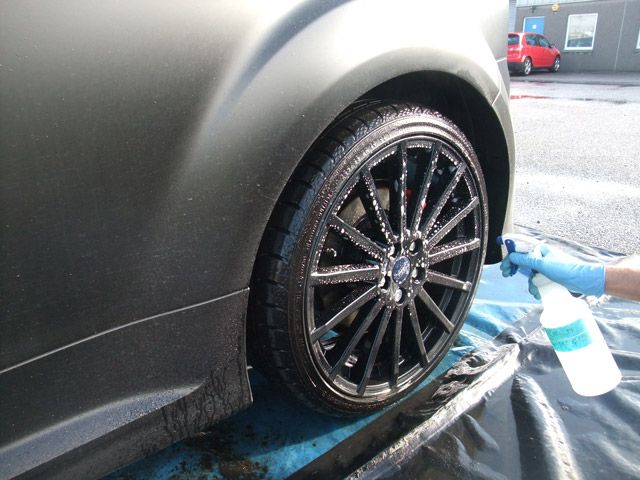 ...agitated with the various brushes...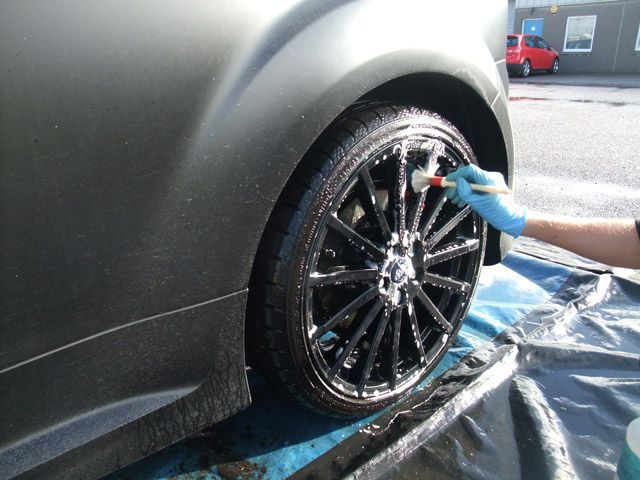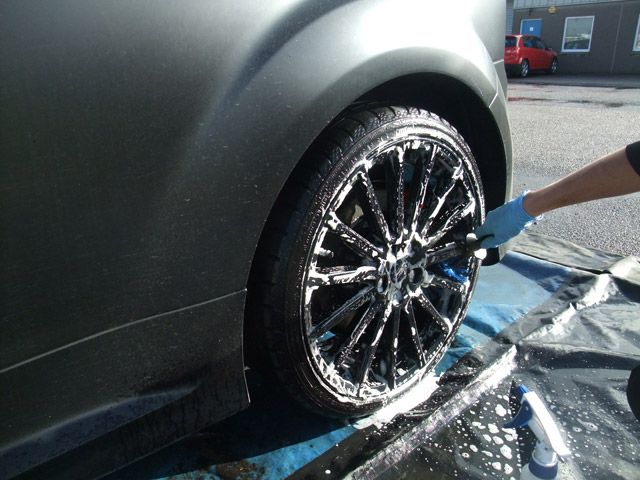 ...then rinsed off: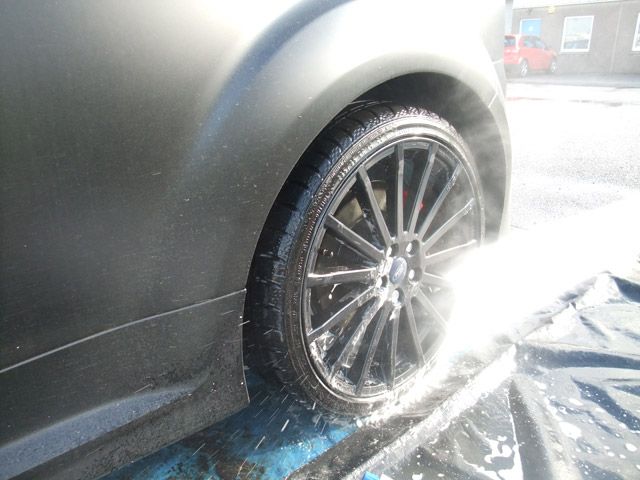 Arches and tyres were cleaned with APC: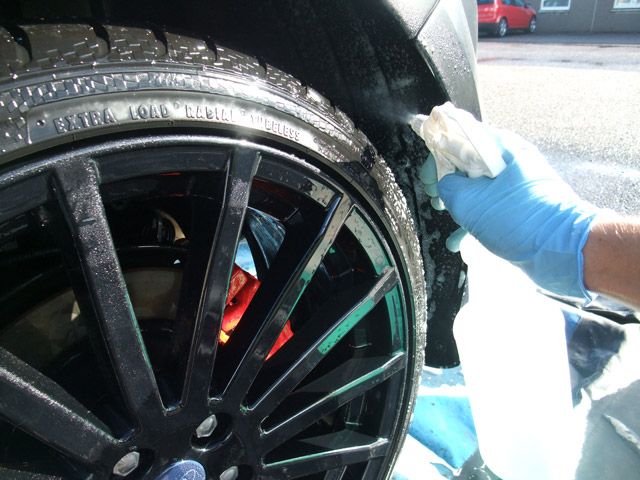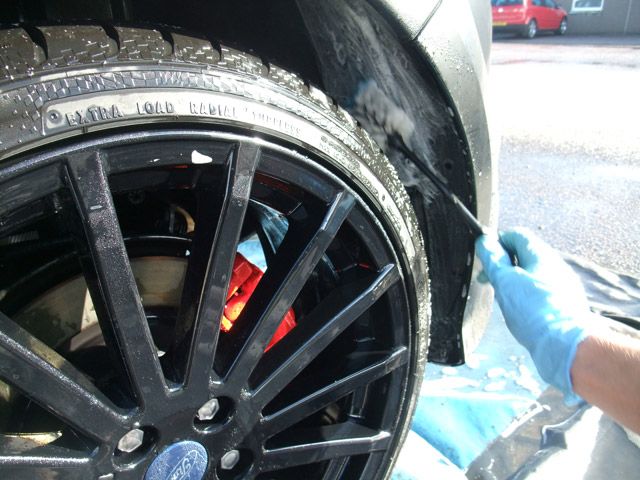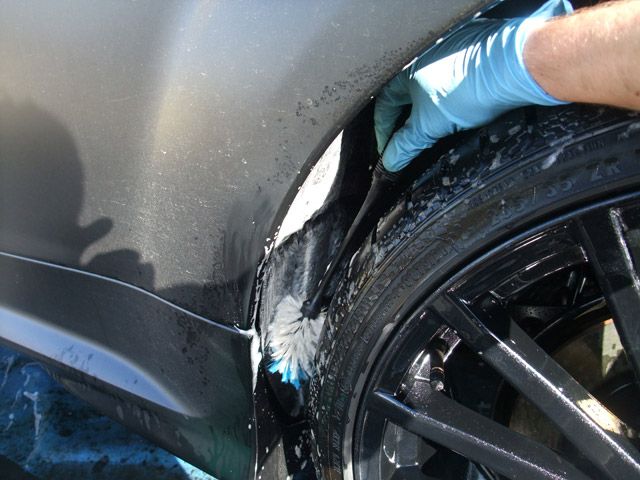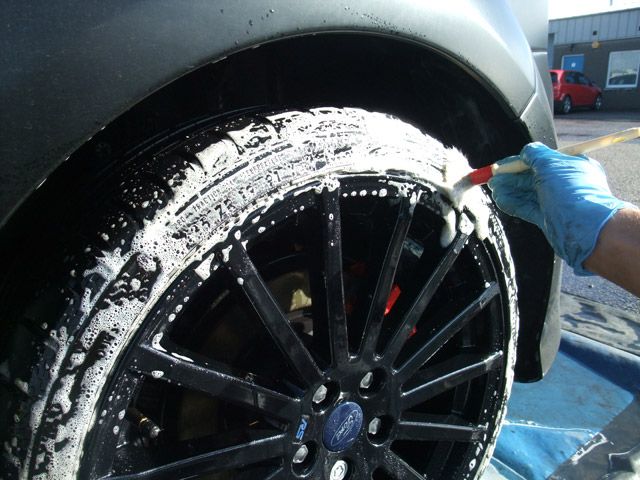 ...then thoroughly rinsed...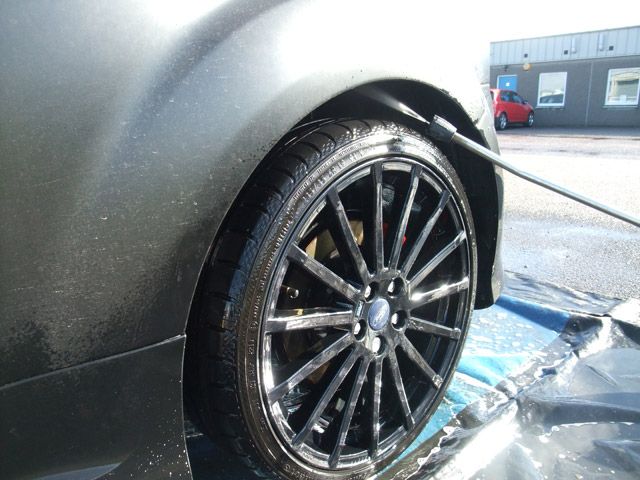 The engine bay was cleaned with APC also: