Hello Audi-sport members,
I've been a lurker here for a few years and thought it's about time to give a contribution with a thread of my own. Now, I've had this S3 2 years and it's the by far the best car i've owned. I've never been much of a photographer but I am looking to improve my skills with a recent SLR purchase - please excuse some of the poorer photo's.
Just to be clear from the beginning I am on the fence of wether to keep this or move - hopefully this thread will be of some interest to some of you and might help me make my decision!
So, after scouring the internet for a good while to find one with all the options I wanted that appeared in good nick I bought this S3 on the bay, already at stage 2 with a very good spec. The seller seemed honest and open to answer questions, the car proved to have a good history at dealers and specialists so I went ahead and put a deposit down.
This is the spec as bought:
2007
Phantom pearl black
Recaro heated wingbacks
RNS-e Nav plus
Flat bottom multi-function wheel
Bose stereo
Parking sensors
Arm rest with phone kit
iPod connection in glove box
TBE decat non-resonated Miltek
Dbalis turbo intake
Forge DV
PiperX filter
Stage 2 map
19" MTM bimoto's
De-wipered
Black edition grill
Fly eye fogs & repeaters
Here's a couple of images from the Ebay add: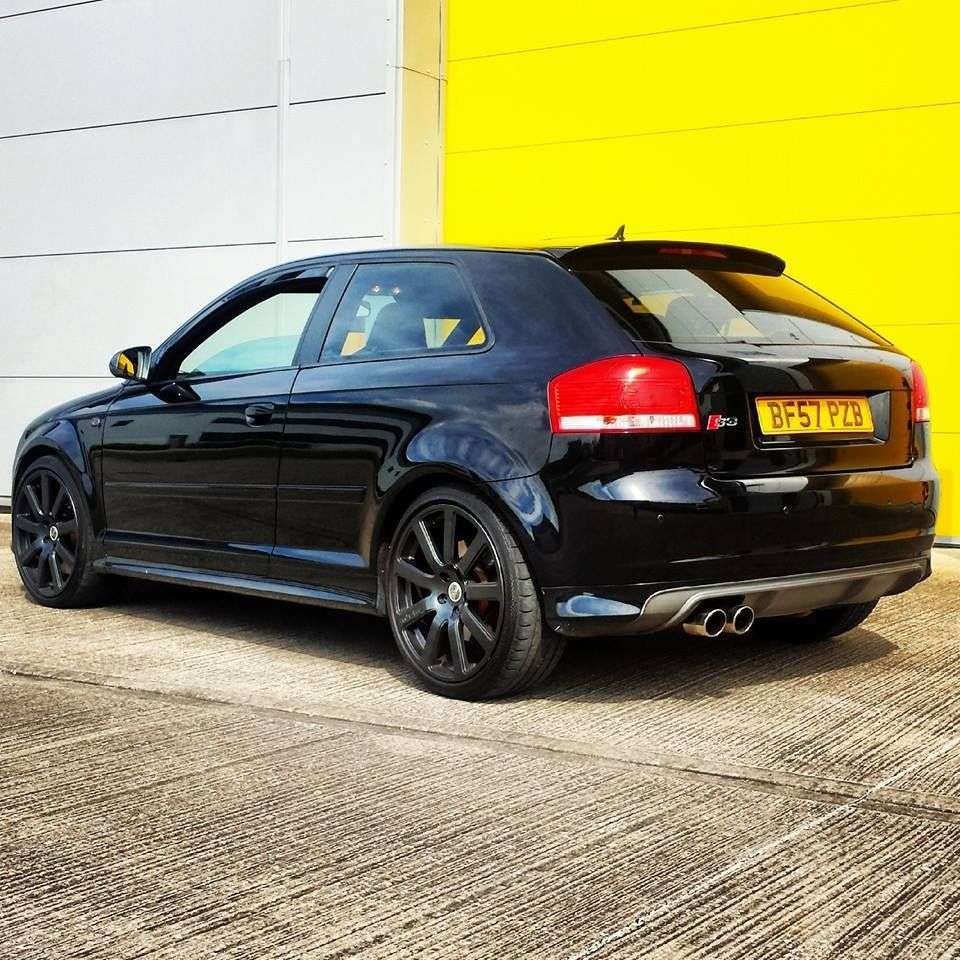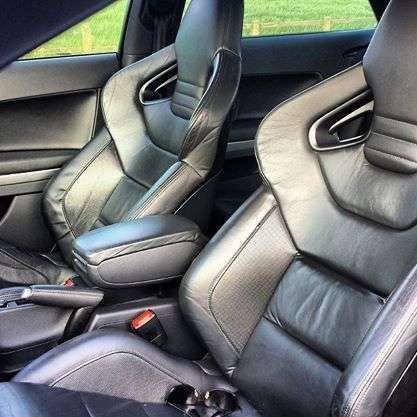 Additional modifications now fitted:
Auto-tech HPFP
Custom Code phase 2 software - 365bhp, 411llbs ft
Bilstein B16 iRC Coil-overs
Stage 3 CG motorsport clutch
Solid single flywheel conversion
H&R 10+12mm Spacers
MY11 Rear lights
OEM A5 LED number plate lights
OEM facelift S3 18" alloys
Continental ContiSport 5's
On collection day I found the car to have a cracked windscreen, engine management light on (told to be due to an emission light as no lambda was fitted, no no no the Miltek has both lambdas fitted..), bald tyres and absolutely filthy. The seller was proving to be a very dishonest chap indeed and had promised to hand it over sparkling clean... I vented my disappointment but the seller told me the money had been spent on a house and nothing was left. I also came to realise the receipt probably wasn't worth the paper it was written on. Overall I was in a good mood and happy I had my own S3 8P so just took it as a lesson learnt the hard way.
Even though the car was not running 100% the 2 hour journey home was great, Bose stereo is absolutely incredible and it was so much quicker than my old stage 1 S3 8L.
First task was to find some tyres. I originally wanted to stick with the MTM's and bought a set of 235/35/19 Vredestein Ultrac Sessenta's, dropped the car off locally for a simple tyre swap. and upon my return yet more bad luck! 2 buckled wheels and 1 cracked wheel... Great. 'Chocolate alloy' term comes to mind. I had them balanced up, 1 repair welded and threw them back on as a temporary fix. I also found that when loaded up with 4 guys the rear tyres would catch the arch liner over bigger bumps and these are very heavy wheels.
Next up had to be a new choice of wheels and windscreen. The screen, simple enough as an insurance job at Auto Glass - wow what a difference a brand new screen makes! Wheels, I like the OEM+ look so found myself a brand new set of genuine facelift 18" S3 wheels and fitted them with a set of 225/40/18 Dunlop Sport Maxx.
Before
After, much better looking although they did look a little lost under the arches.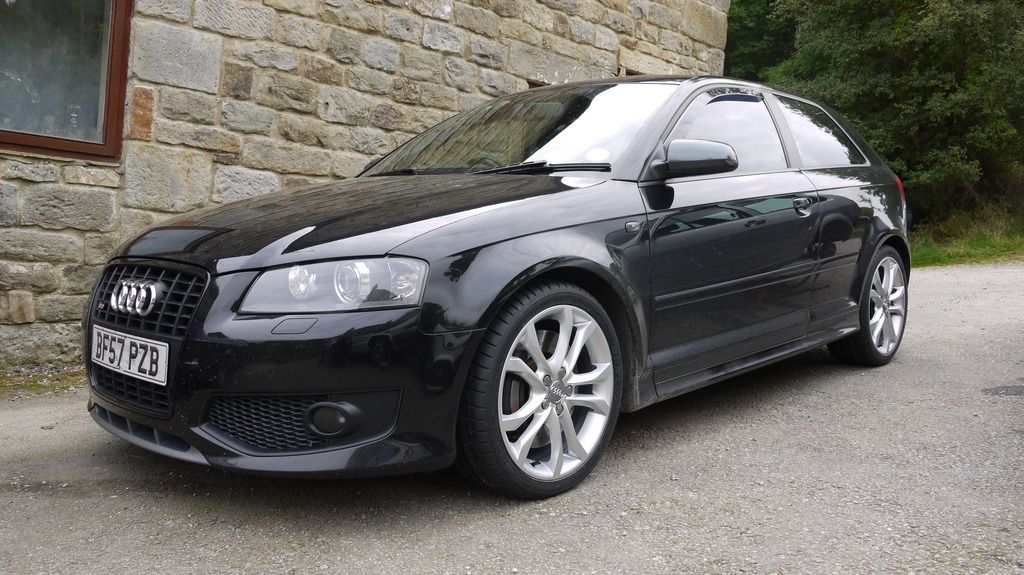 So, after a few journeys to evaluate what the car needed I found: An intermittent engine management light with occasional loss of power and now a misfire aaaand the clutch was slipping a bit. On the plus side it was driving so much better on 18's than 19's. Now time to get the S3 in better shape so off it went for:
Stage 3 6 paddle clutch from CG Motorsport
Solid flywheel conversion
Full service and new coil packs - an attempt to cure the misfire
First impressions where that the clutch was very snatchy for the first few hundred miles and tricky in traffic but there was definitely no slip now! Once it was bedded in it became much easier to use, not much noticeable extra noise or chatter in the cabin. The pedal is slightly stiffer than stock and it's not ideal in stop start situations but manageable and the benefits way out way the cons. On a spirited drive the snappy gear change is welcome and power can be put down earlier with no chance of any slip.
I was building faith in the car and pushing on a little more but found the brakes would shake the car under heavy braking and were obviously warped. And then, the emissions light to returns... Back to the garage, this time:
OEM new front disks and pads and fluid change
New timing chain and pulley - Stops the diesel like rattle heard on a lot of high miles 2.0 TFSI engines
New VVT wheel and pulley
1 new injector the rest reconditioned - This was the cure to the misfire!
PCV valve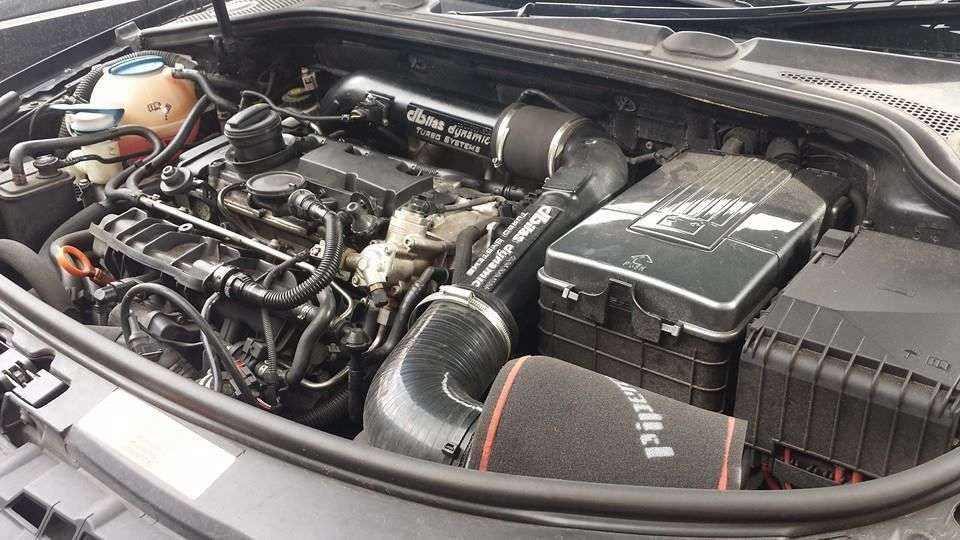 Thought I might as well get a bit more power seeing as I was emptying my wallet anyway. So whilst with JBS for the repairs I had the team carry out:
Autotech high pressure fuel pump
Custom Code phase 2 map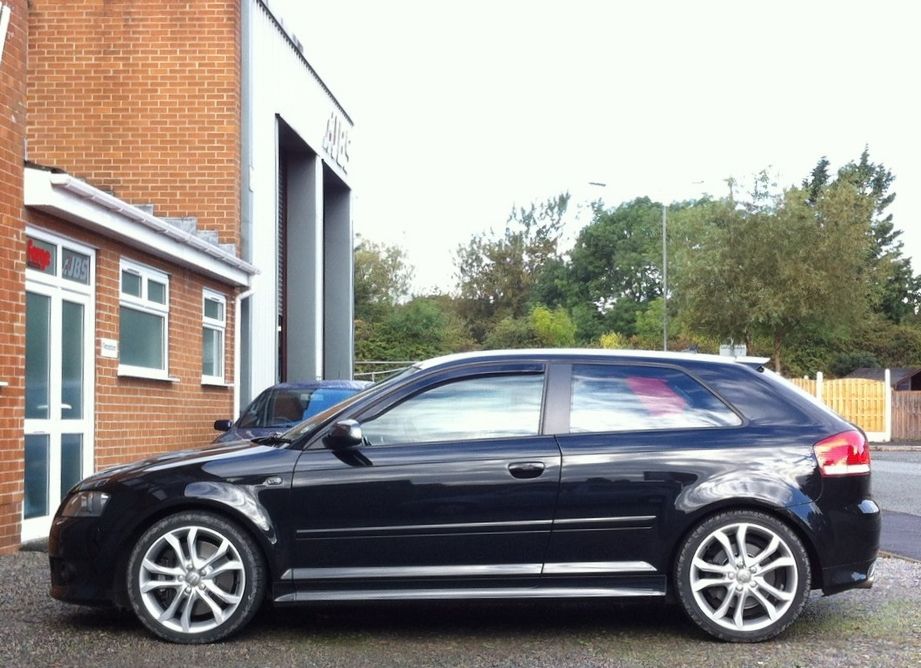 Came out with 365bhp and 411llbs ft torque and feeling like a different animal altogether! Finally a (relatively) linear power curve more power and no more misfire. Can't recommend the guys at JBS enough.
Next up were a few aesthetic jobs...
MY11 rear lights and totally de-badged - Simple plug and play job.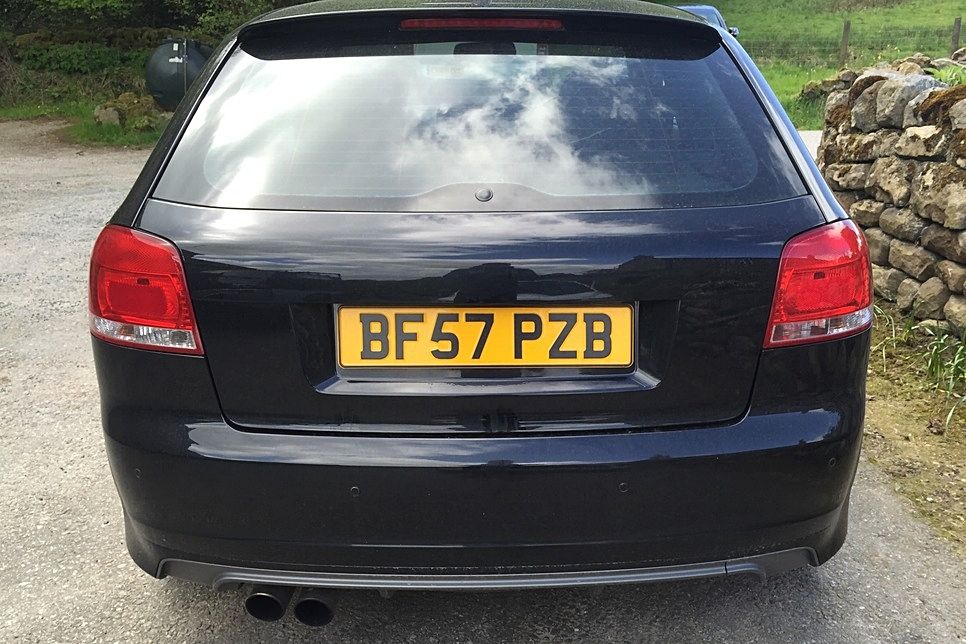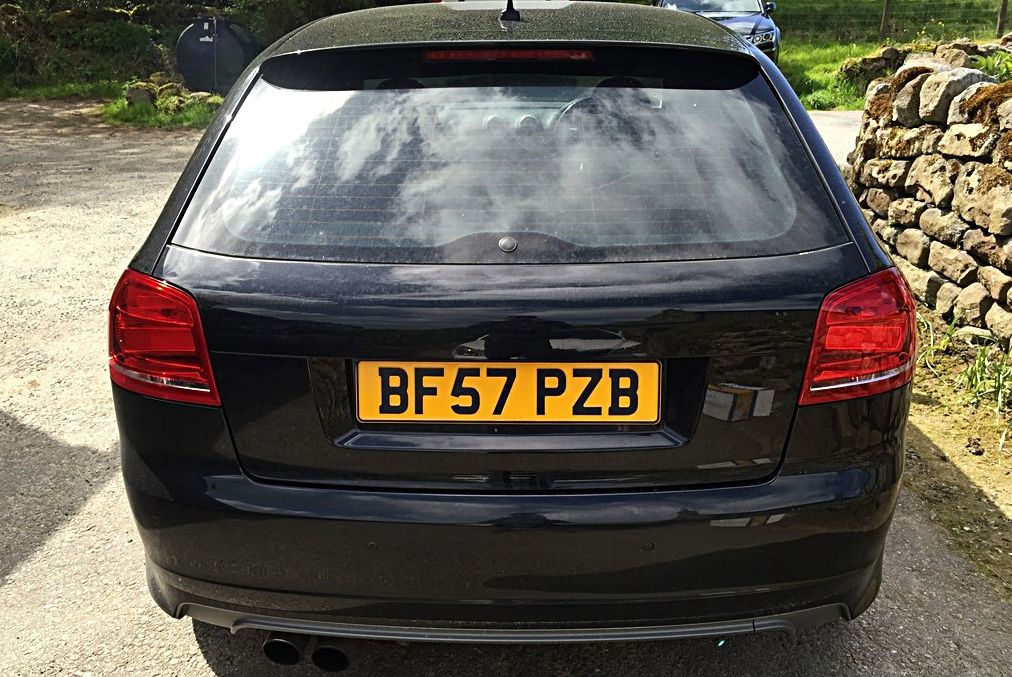 OEM S3 alloy mirrors to replace the painted ones - Fiddly but quick job and ****** expensive for a just a pair of covers!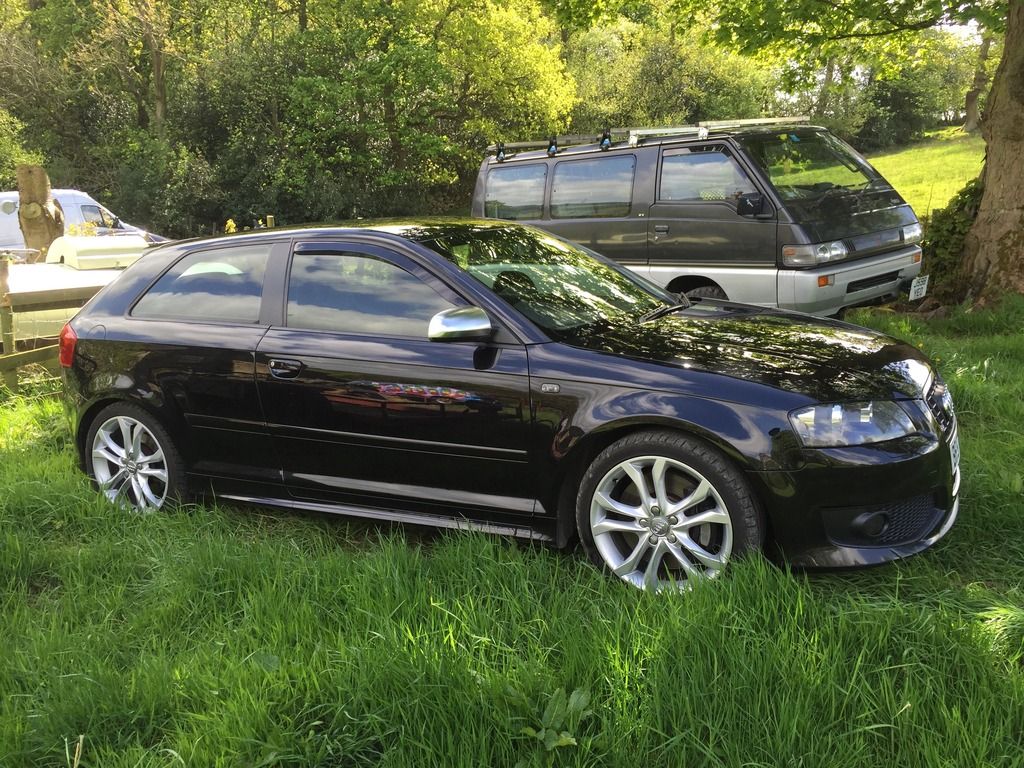 Then I was fairly content, for a while. The clutch was taking its toll on the dog bone mount causing a slight knocking now and again, with the 80k service due I thought I might as well upgrade it to a superpro item.
Next up a few more aesthetics, didn't like the badge-less look so got some proper Audi badges put on and also put my private plates on. I think the shorter plate makes the S3 look much stockier.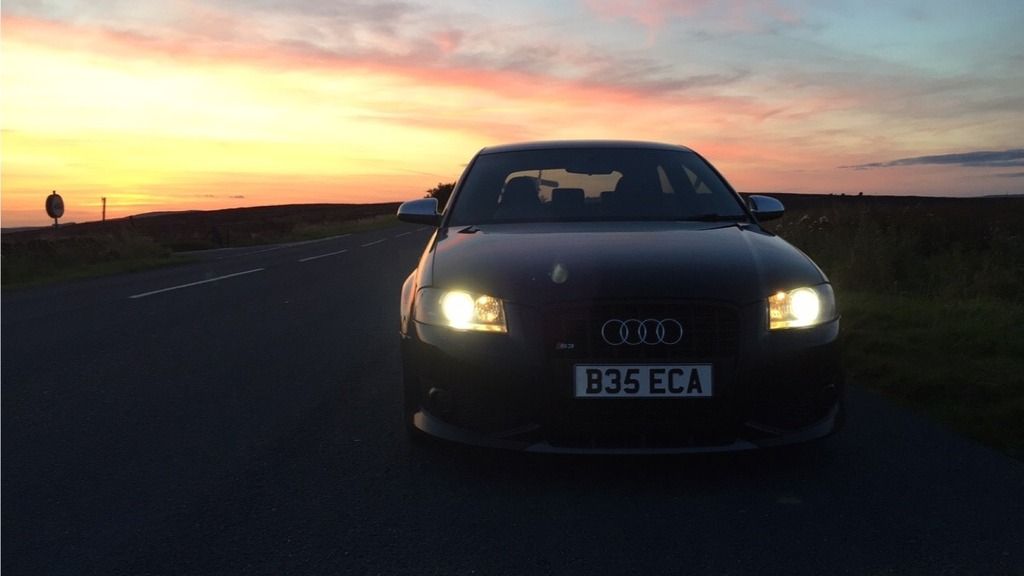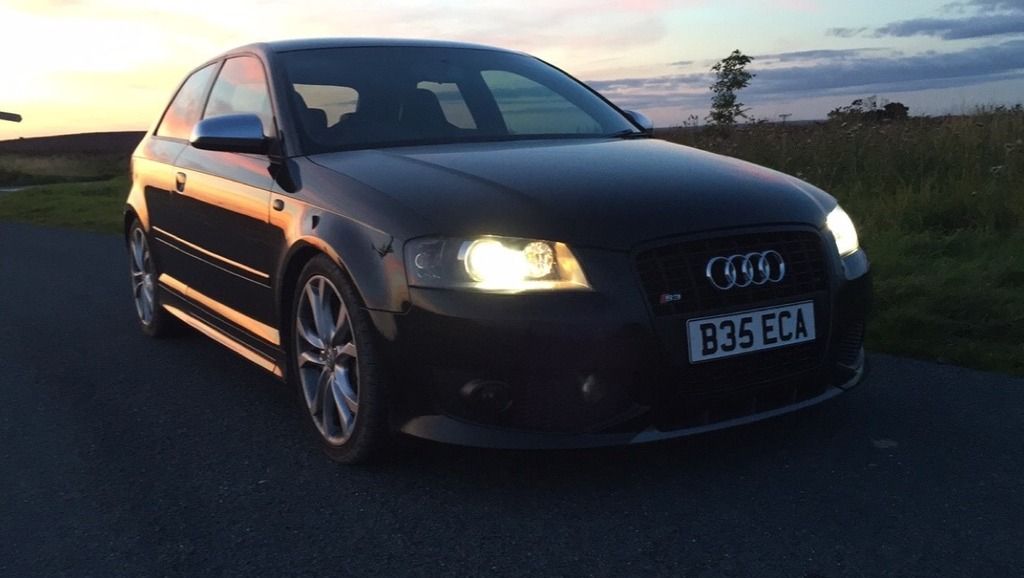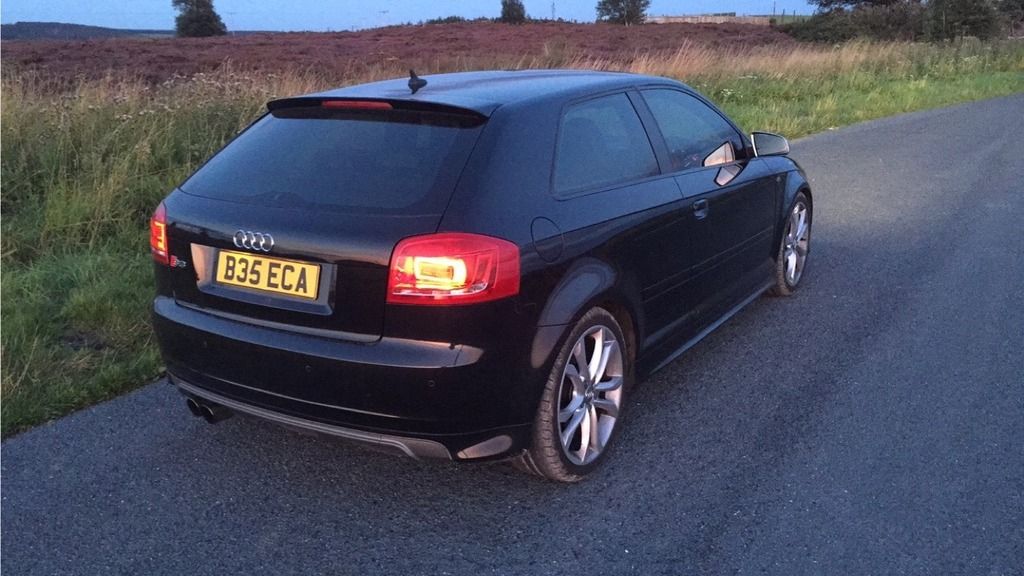 The Dunlop tyres were not the best choice, good grip in the dry but atrocious in the wet. Weak sidewalls left a bit of a numb feeling and the fronts wore out within 6k! I swapped these out for some Continental ContiSport 5's, what a difference. Wet grip dramatically improved, dry grip on par if not better and a much more solid feeling tyre adding confidence when cornering and braking.
With the S3 power putting a smile on my face and everything finally running as it should I decided handling was the next area to improve. I picked up a Bilstein B16 iRC kit, including new top mounts, from a user on here that had only covered 7k along with a set of H&R 10mm front and 12mm rear spacers.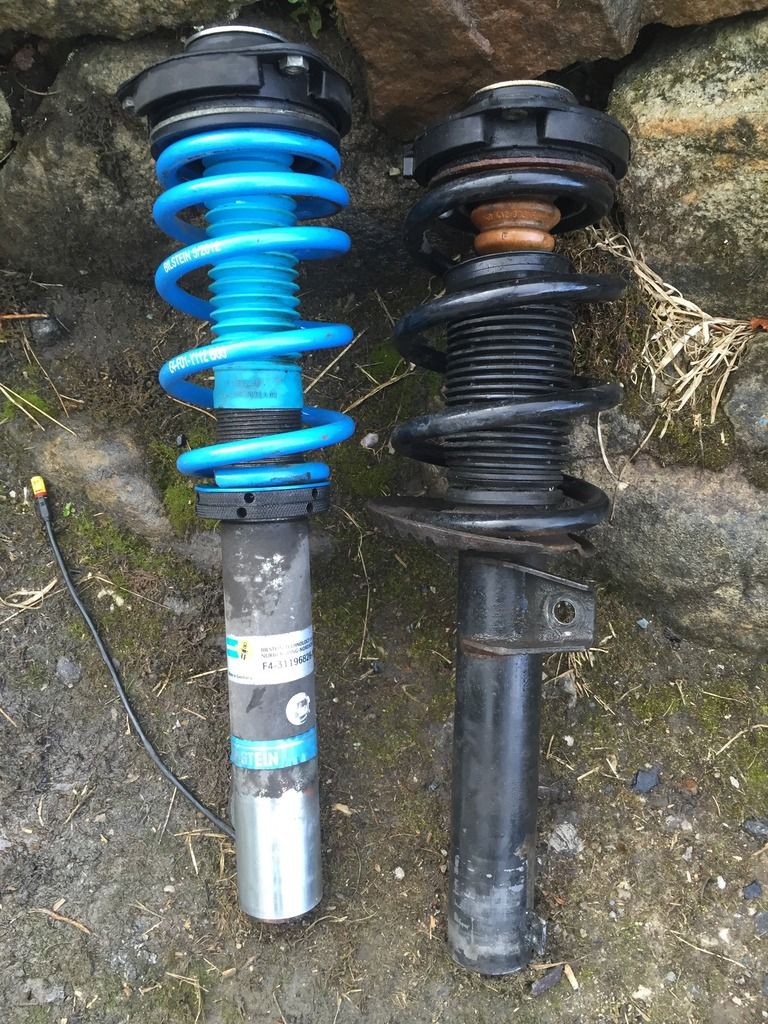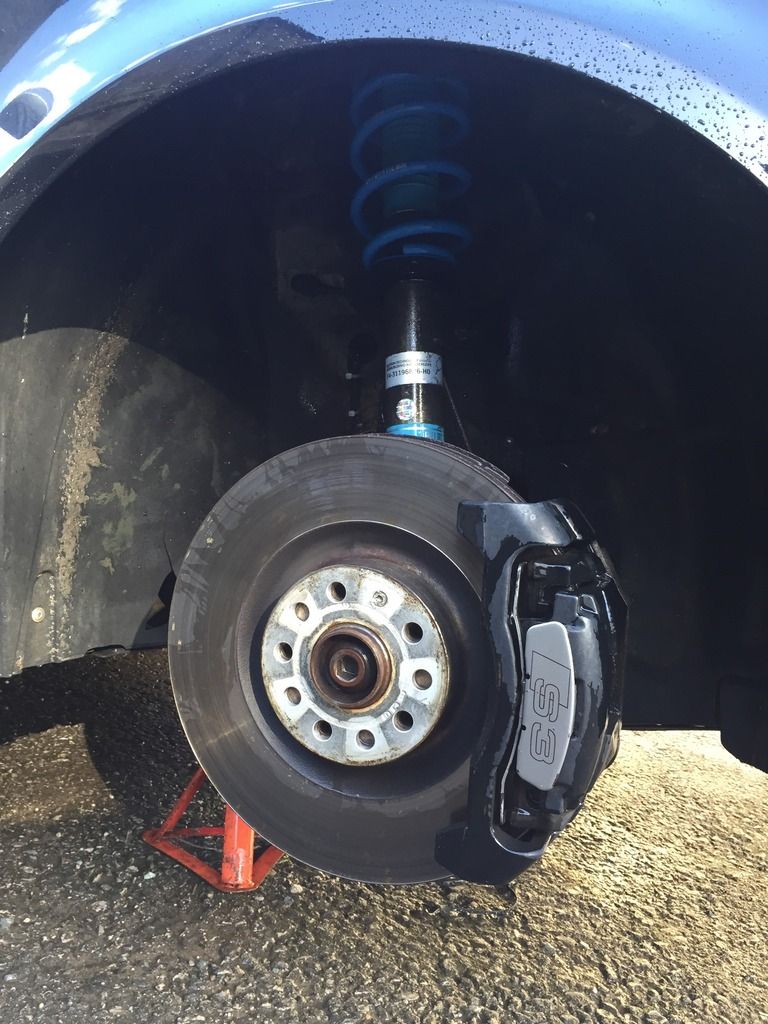 It was a relatively straight forward swap for the struts but the electronics were a little trickier mainly due to routing them through the car. I wound the front coils all the way down giving approx. 50mm drop and the rears half way down the thread. As a total fluke it sat with the rears 5mm higher than the fronts when measuring the arch to wheel so didn't require further adjustment. The Bilstein button to switch damping rates is where the cigarette lighter was and looks very smart indeed, the iRC unit is solidly mounted behind the centre console.
Quick before and after pics: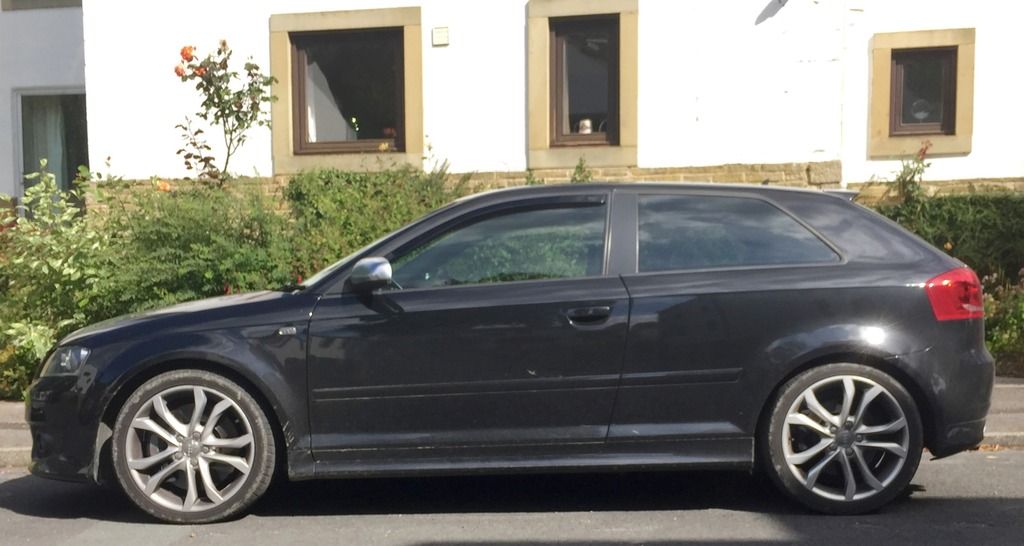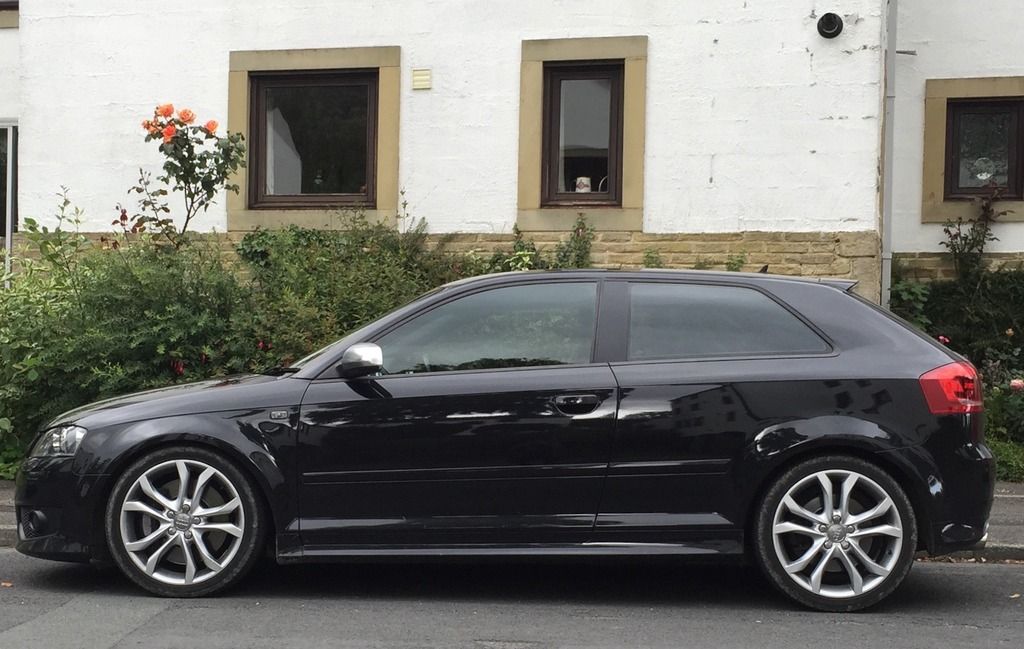 After a week or so of fitment I took it to JBS to replace the rear beam bushings with OEM items as they were starting to give and also check all the torque settings after things had settled.
I decided now was the time to get a proper fast road alignment done by someone who knows what they're doing. Off to Tracktorque in York for a fast road set-up using the latest 3D video 4 wheel alignment.
What an amazing piece of kit the Bilstein coilers are! On the softest setting there is much greater stability and less roll yet the bumps are no more invasive than on stock suspension. Perhaps still too much rebound on the softest setting when on an undulating B road but switch to race and the composure transforms. Race sets things very firm, great for fast A roads and pushing on. And then there is the intermediate setting for a good balance of the 2. I find myself in comfort 90% of the time. I haven't yet managed to link the iRC with the mobile app yet as i don't know the password but this hasn't bothered me yet as these settings are doing the job nicely. Once I crack the password the each of the 3 settings dampening levels can be pre-set on my phone and the iRC app will measure G force and driving style and actively adjust the dampers to suit you're driving.
The filament type rear number plate bulbs were on their way out flickering so I swapped them for OEM A5 LED lights. It was a straight swap with no error codes however point to note is I did have to buy 2 more little screws separately as the originals were 'screwed' and the light kit didn't come with any. Gives a modern look and will last a substantial amount of time longer than the old filament type. For anyone interested the codes are:
4H0 943 022, 4H0 943 021 (Left and right).
I've travelled the country in the S3, often taking the trip from Leeds to Brighton and it never ceases to amaze me the pace at which it covers ground and yet remains so comfortable. The exhaust from the turbo back with decat and no resonators sounds fantastic, still gets me rolling the windows down at every tunnel - wind them up, come off boost and it's suddenly very sedate thing indeed, perfect mobile for taking gran to the shops.
Here's a few pictures after a wash before I took before I left this trip: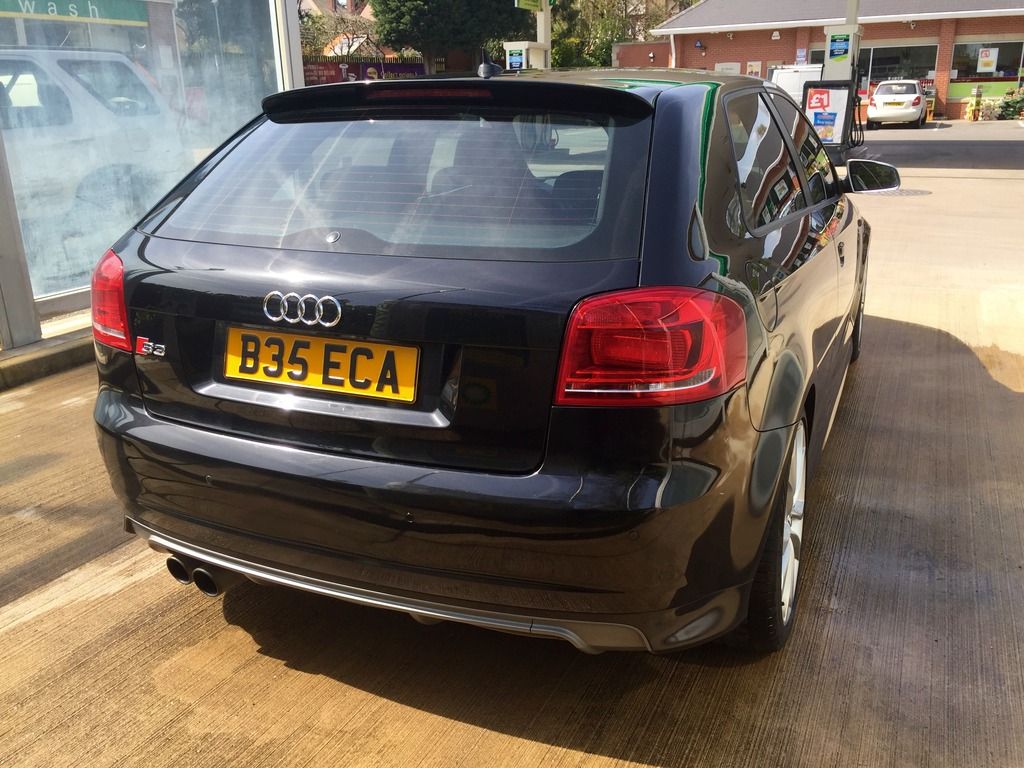 The car does not see the car wash brushes! I've just moved from a farm to a city apartment and I am now not allowed to wash the car in the car park... I take along my cleaning products, buckets and mitt in the boot and just use the jet wash. It's a bit of a pain but I do enjoy keeping her clean and not having a farm track to crawl up post-wash help her stay shiney.
Now, I've got a short shifter sat waiting in the landing and wouldn't mind a new stiffer ARB perhaps some new wheels, the newest RNSE and make up an RS3 style grill (Can't seem to buy one anywhere pre-faeclift!). It's on 88k and I'm covering about 20k per year... Is it time to i sell up? I would have about a 20k budget and so much is available at that price that appeals to me: B8 S4, B5 RS4 dare i say it but an E46 or E90 M3.
Any opinions would be appreciated!