Hi guys my name is PD and I'm from South Africa,
I recently joined your forum and I thought I'd share my pride and joy.
I've owned my car a little over a year and a half and have slowly modified it to where it is now, but I still have many more planned mods. I thought I'd update this thread in the stages I performed mods to where it is now.
Please feel free to comment! And enjoy!
When I got her she came with 126 000 km with full service history and some minor mods including:
-Colour coded bumpers
-S4 avus Rims
-lowered springs
-2.5" downpipe and exhaust
I immediately installed an uprated dumpvalve (forge replica) and fitted a k&n flat panel filter.
When I got her: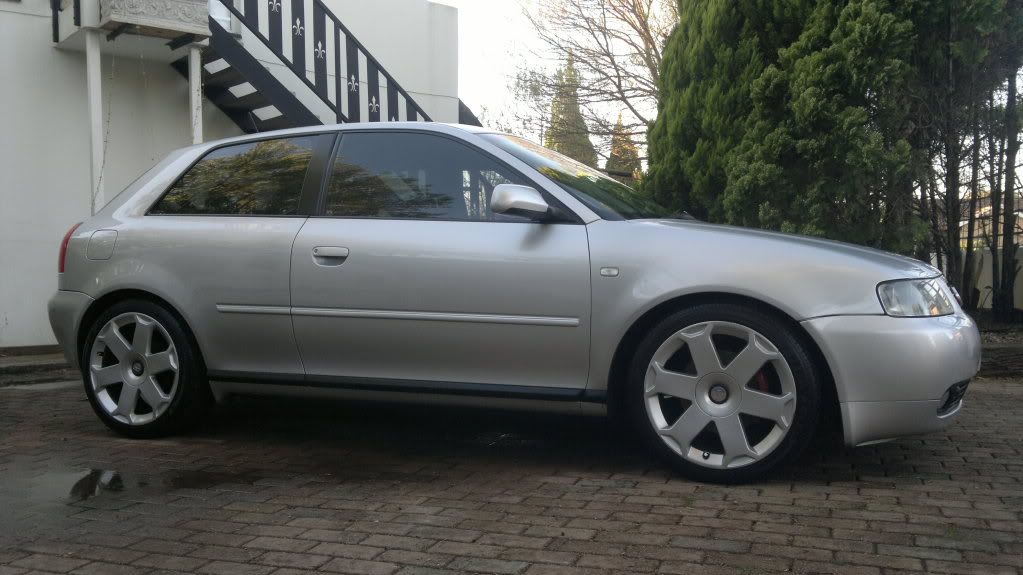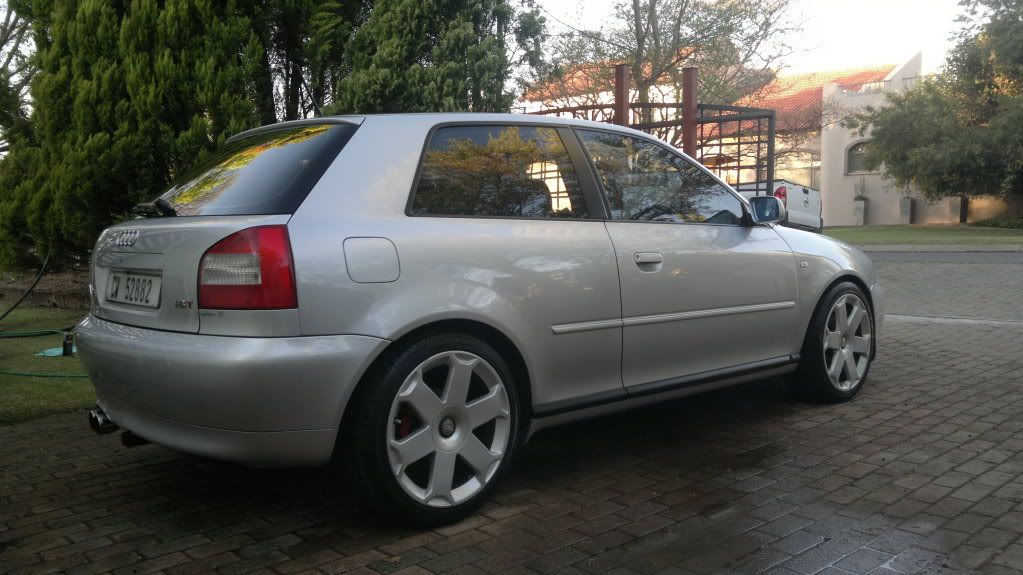 Installed head unit (trim surround came later):
6000k xenon's in the main beams and fogs: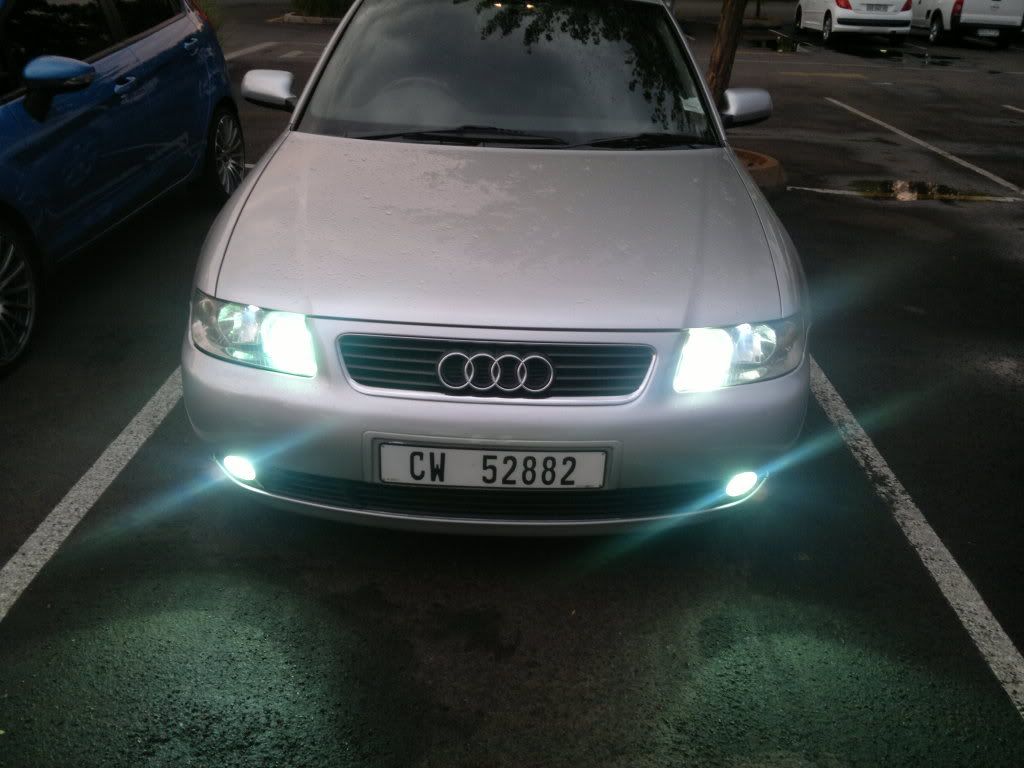 At this stage I started preparing for
stage 2
software
Forge TIP installed (what a mission!):
Sprayed and carbon wrapped the interior: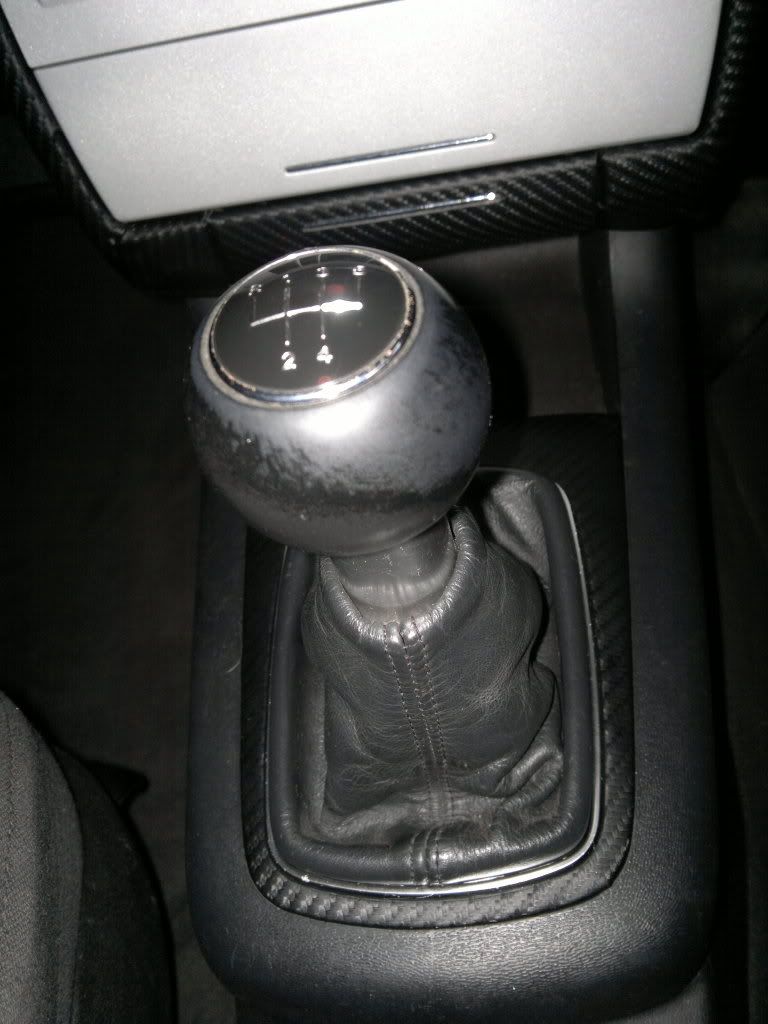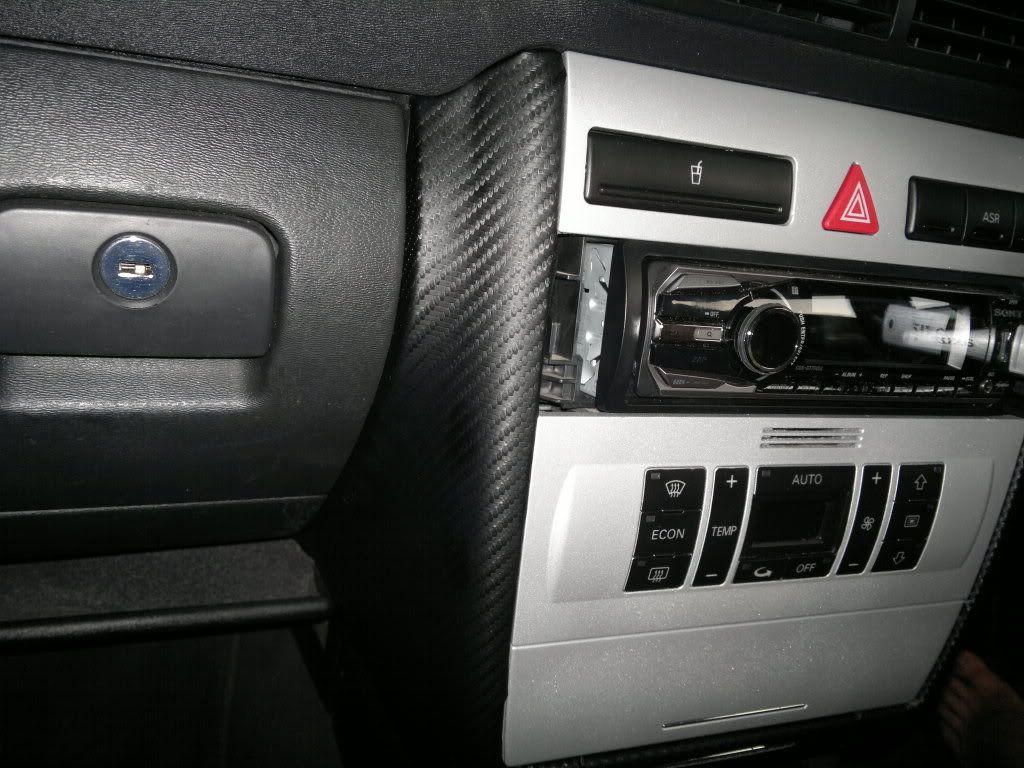 Then did my stage 2 software and added some stickers for the extra kw's: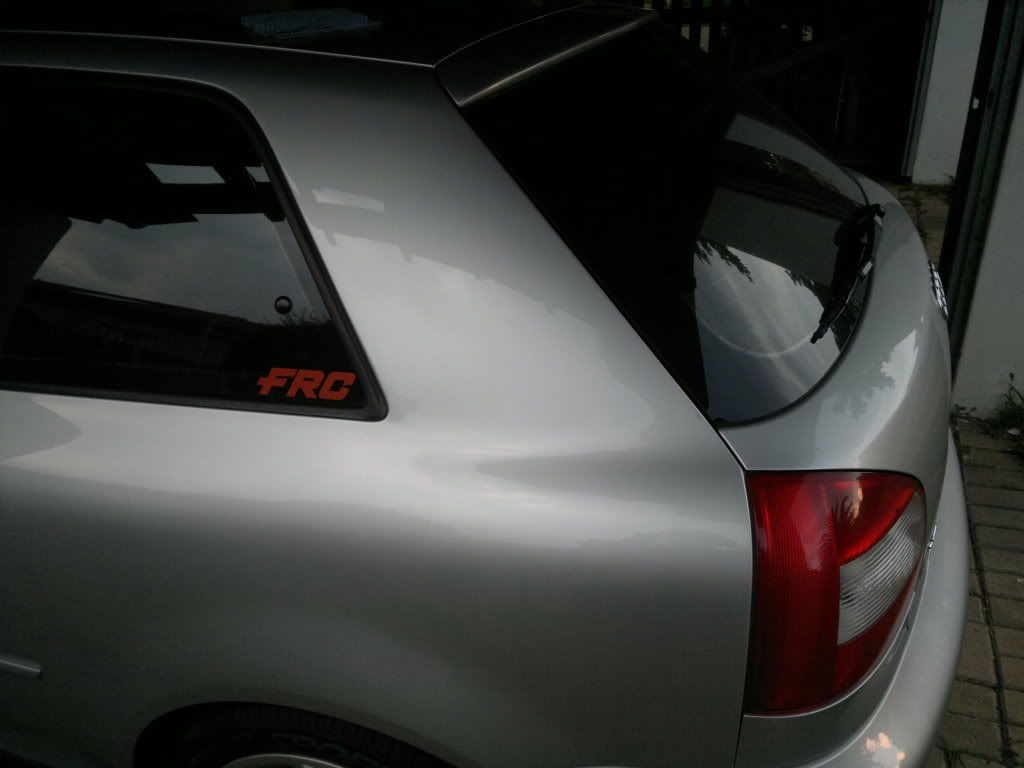 I thinks that's enough pics and updates for now! Enjoy!