Hi Everyone,
Following a very busy weekend I thought I'd do a bit of a write up of what we got up to just in case anyone finds it (a) interesting or (b) helpful if they want to explore good roads.
Well, we got to Derby Audi at 7.45 as arranged, dumped our Z4 in their car park and quickly got to our car which I'd previously inspected the Monday before so handover was quick and easy. Destination Llandudno and North Wales for the weekend.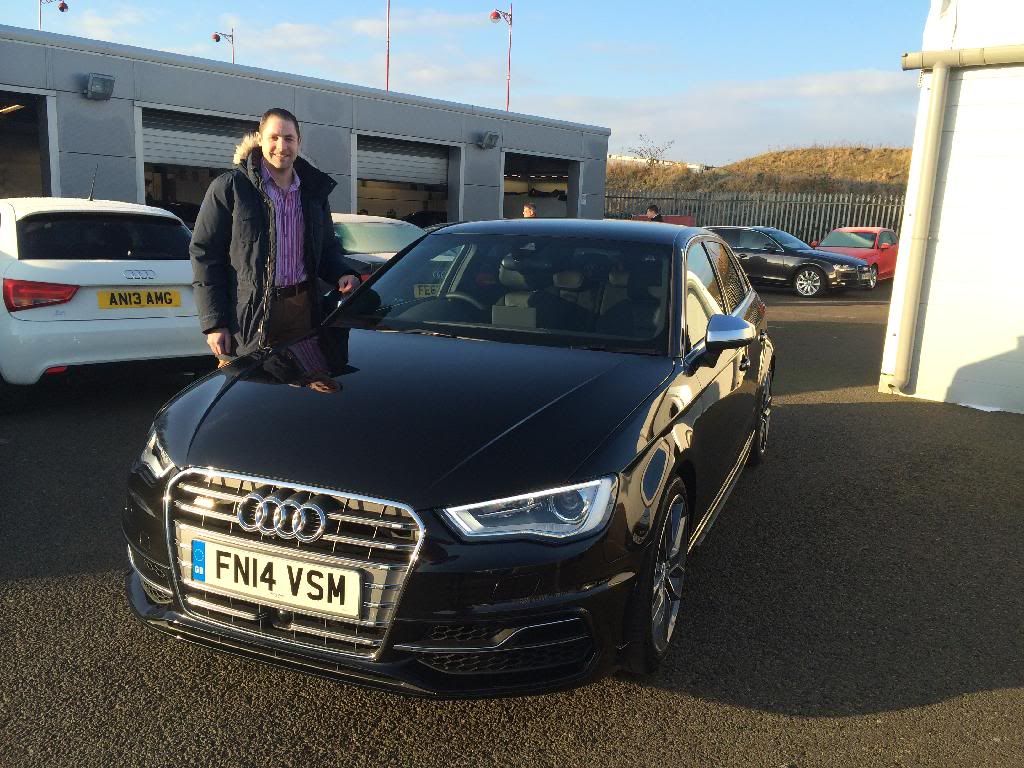 By 8.20 we were off and on the road, sim card inserted, google map showing and nav programmed for Buxton.
All going well, stopped at Buxton Morrisons for a quick bacon sandwich and tea, then off again to Macclesfield via the cat and fiddle and A537.
On to northwich, Jodrell Bank (photos), Chester, Flint etc on the A55 finally arriving at Llandudno at lunchtime.
Drive was nice and varied on the way over, had a bit of a play with drive select and the individual settings – everything on auto except engine noise, set to dynamic of course! Adaptive Cruise is unnerving to start with but we soon got used to it and it's just amazing. A small amount of traffic showed up near Chester and we used the stop&go function to shunt along in the queue with total ease. Just brilliant. Lane assist wasn't quite so impressive – I'm sure it will grow on me but it wasn't the immediate "wow" factor that I thought it might be.
Was a little apprehensive when we got to our hotel (the excellent Lauriston Court) as parking is on the road or in their private unlit, ungated carpark round the back down a dark alley. Asked the owners (who have a 13 plate big merc) and they said they'd never had any trouble and been there 11 years, so parked on the road outside the hotel.
Online traffic info via Connect/Sim is excellent too – seems very up to date.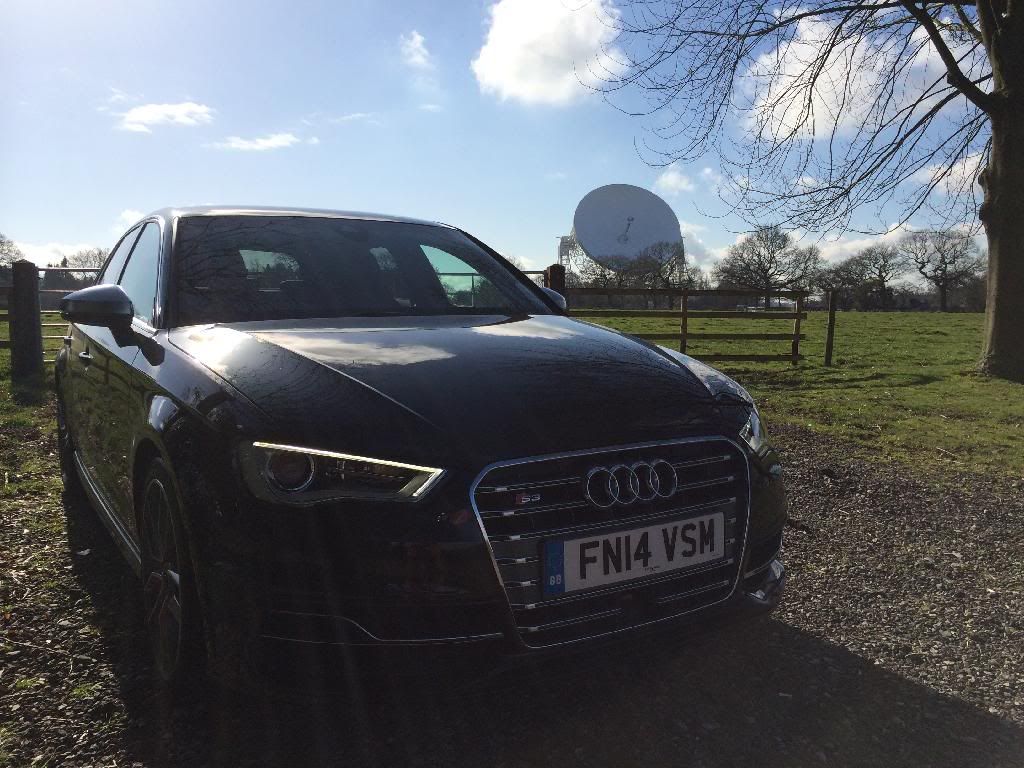 Saturday afternoon – lunch, explore Llandudno on foot, pub, food, pub, bed. No driving !
Sunday – driving day, fun day! Rain absolutely belting down, really really wet. We put a bit of a plan together of what we wanted to cover in the day and set off.
First a quick drive down the A470 down to Betws-y-coed and continue on the A5 until we got to the start of the infamous Evo Triangle, a left hand turn down the A543.
The start of this road is a narrow stone walled road with fairly tight corners which you can't see if anyone is coming. Difficult to drive fast but we started to stretch the revs out a bit and warm up the brakes. After a few miles of this, it really opens up and you can see why this road has a great reputation. Wide, low hedge roads with long straights, fast flowing bends and lovely undulations.
Absolutely fantastic and we really opened the car up using the paddles all the way in dynamic mode. Full rev range used and maximum driving effort! ESC firmly kept on but never felt that the car needed it or was using it, and certainly never scrabbled for grip out of any corner, even when giving a full bootful in second out of tight bends. The tyres felt good to me, I'd rate 7.5/10 for feedback for tyres and steering. I'd give the ride 8.5/10 as it's not floaty but does roll a little (which is a good thing for feel in my opinion). Doesn't crash over things and always stays composed. Oil temp got to 112c, cruising seems to show it at 106c ish.
Steering feel over this section with the variable ratio rack was really decent. You don't have to pass the wheel in your hands at all or any corner, just hold your hands firmly at quarter to and quarter past and you can get all the lock you need. It also means you are right on the paddles for gear changes. We just couldn't believe how much grip the car has in the pouring rain.
Anyway, back to the roads – so we drove up there and then turn right onto the B5401 all the way back down to the main road. We didn't enjoy this leg quite as much – quite a lot of it is downhill going this way and it just didn't flow quite as well as the first leg.
Thankfully for the whole drive of the triangle there was no traffic to follow or overtake and we only saw 2 oncoming cars during the whole circuit. (10:30am).
We then noticed we should really think about fuel so used the Connect 'fuel prices' thing to find a tesco (I wanted Momentum 99) and we saw that Wrexham was our closest. Chose to take us there via the nav and off we went. Took the main road A5 to Corwen then up the A5401 towards Llandegla, then the A525 to Wrexham.
Another cuppa in Tesco café then fill up and we're off again, this time to tackle the infamous Horseshoe Pass and the Ponderosa Café for lunch. Back down the A525 out of Wrexham and on to the A542 – the horseshoe pass road.
Wow, what a road. A little bit blind but really very scenic. More traffic meant we didn't really attack it but we drove the whole road, going past the Ponderosa Café and kept going. Turned round at the end of the pass and got a clear run back up – the two right angle bends that form part of the horseshoe shape of the road were great for testing the Quattro drive out the bends – my god it gripped well. Still no traction control light flashing even though it's so wet. Engine braking good too when downshifting and using the paddles.
Ponderosa Café for lunch (pasty chips and beans) with a dragon bought from from the gift shop!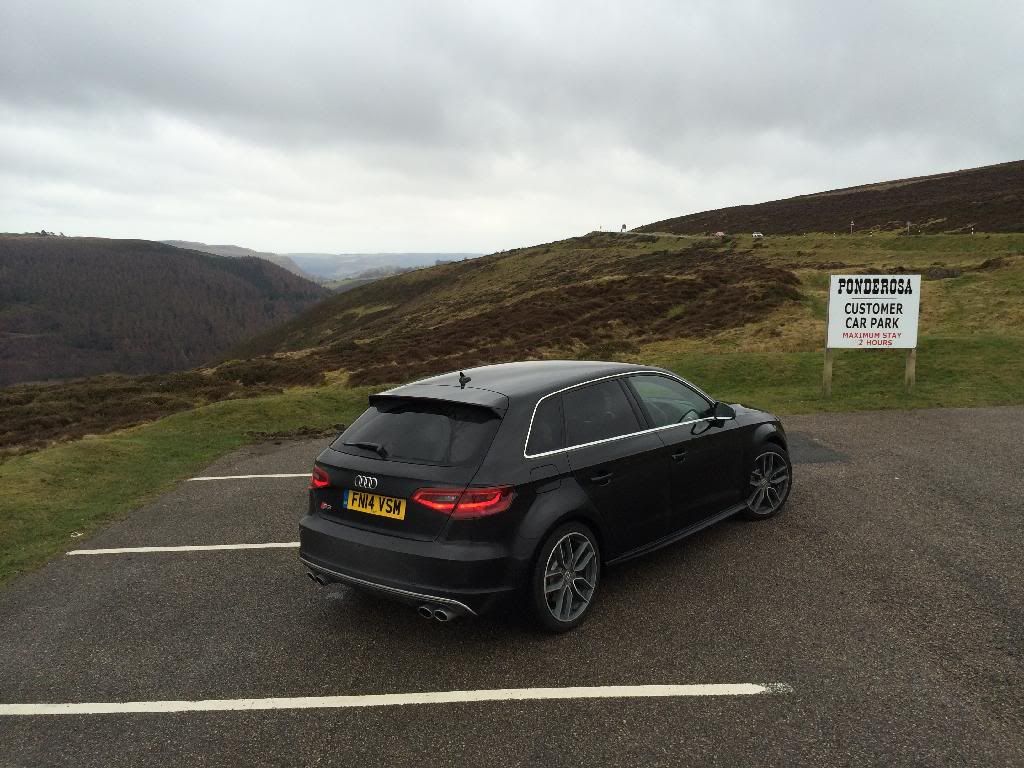 Off we go again, headed back down the horseshoe pass towards the A5 and then picked up the A5 heading west, then took the A494 directly to Bala for the start of the next section.
Took the A4212 from Bala to Trawsfynydd and it's another WOW road. Wide, amazing views, just incredible to behold. Every opportunity taken to test the car again, truly fantastic.
From Trawsfynydd to Betws-y on the A470 and then to Capel-Curig on the A5 to start the final driving road we wanted to tackle – the A4086 from Llanberis to Caernarfon. Wow this is technical with stone walls either side, tight and unforgiving. Such amazing scenery through the heart of Snowdonia with boulders that you just can't comprehend how heavy they must be. A true relic of the ice age.
After all of the excitement we thought we better settle down and take an easy drive to Bangor, another tea and then a quick nip over to Anglesey and a photo with the car in the place with the longest name, just because we were there!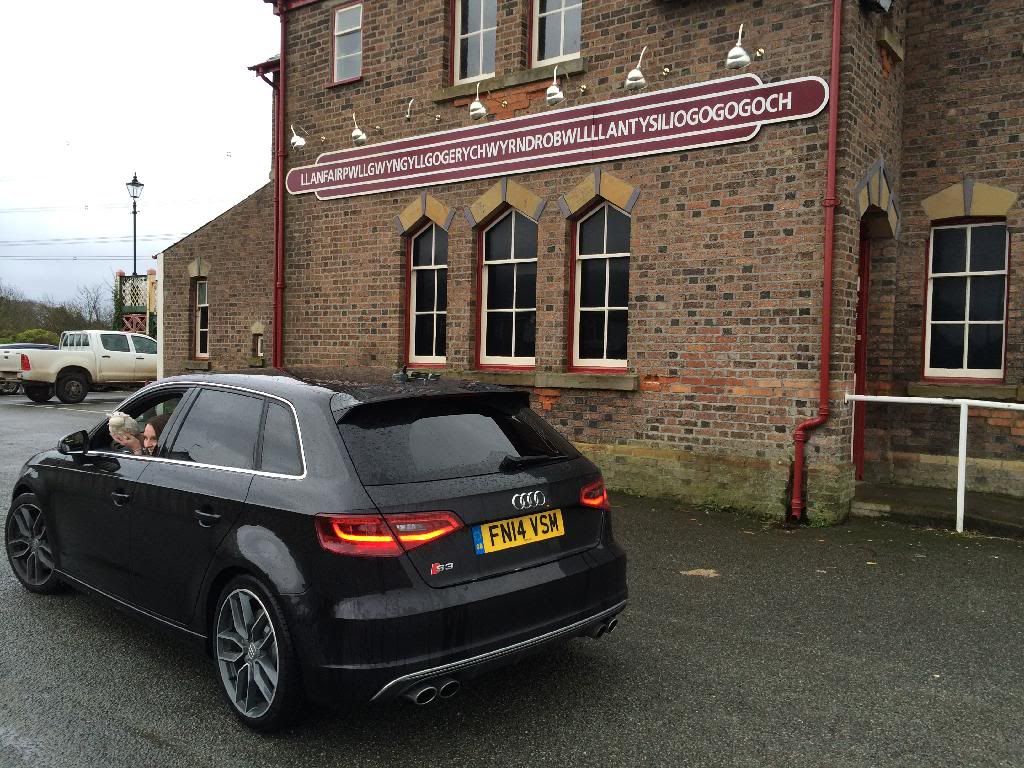 Sarah likes bridges and architecture so photos with the bridges were compulsory – taken.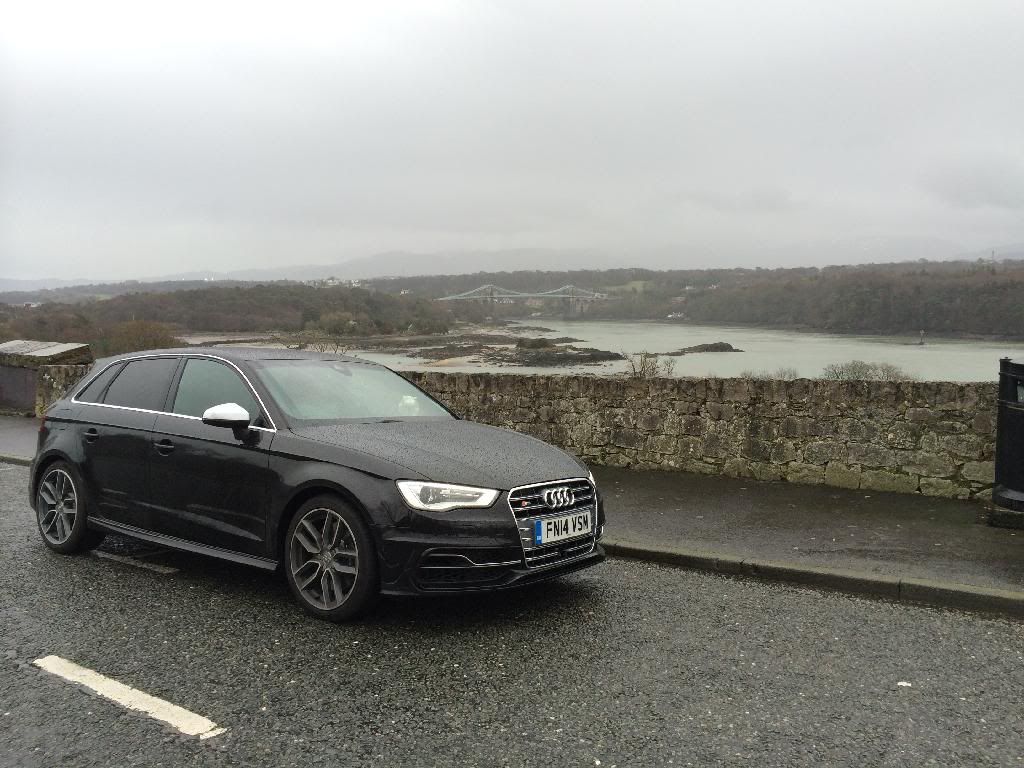 Took a slow-ish drive back to Llandudno and parked up at the hotel. 150 miles covered in the day.
Nipped out later that night to drive round the Llandudno headland to test the adaptive lights and auto high beam, plus the variable range control and all of the amazing interior lights – interior light package is SO worth it. Adaptive, variable and high beam assist all worked flawlessly, very impressive. Cornering lights coming on and off too at junctions was a new one on me.
Decent nights sleep and away we go again this morning. Came outside and found a seagull had used my car as a toilet.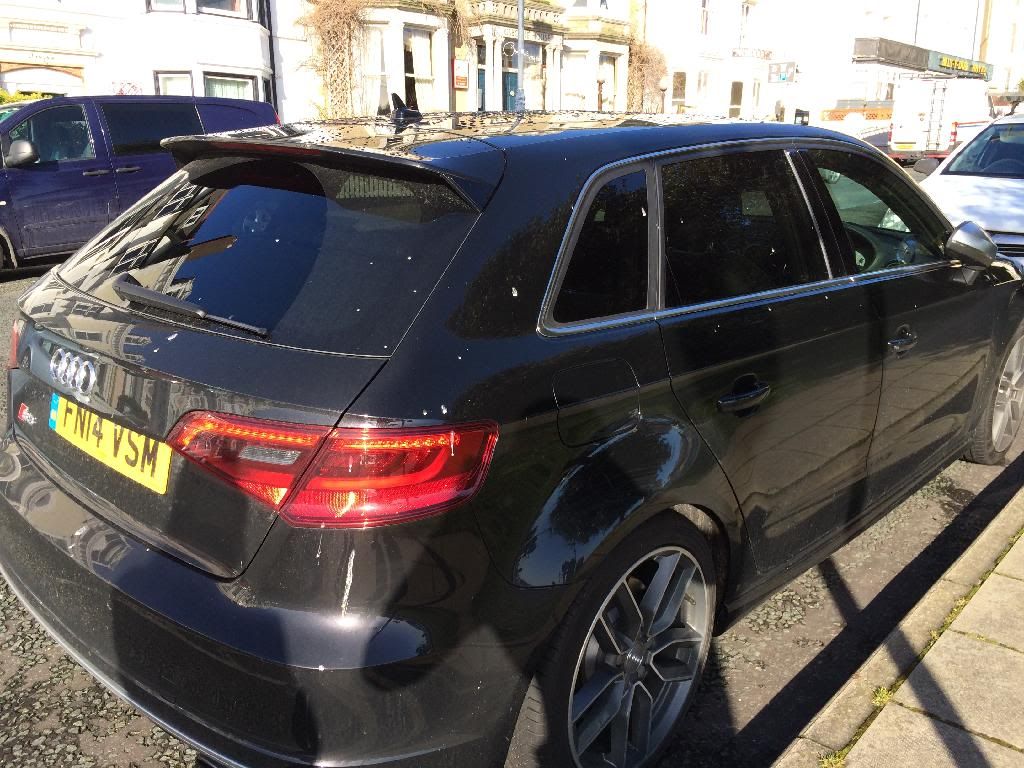 First stop, tesco jetwash (no, I didn't use the brush!)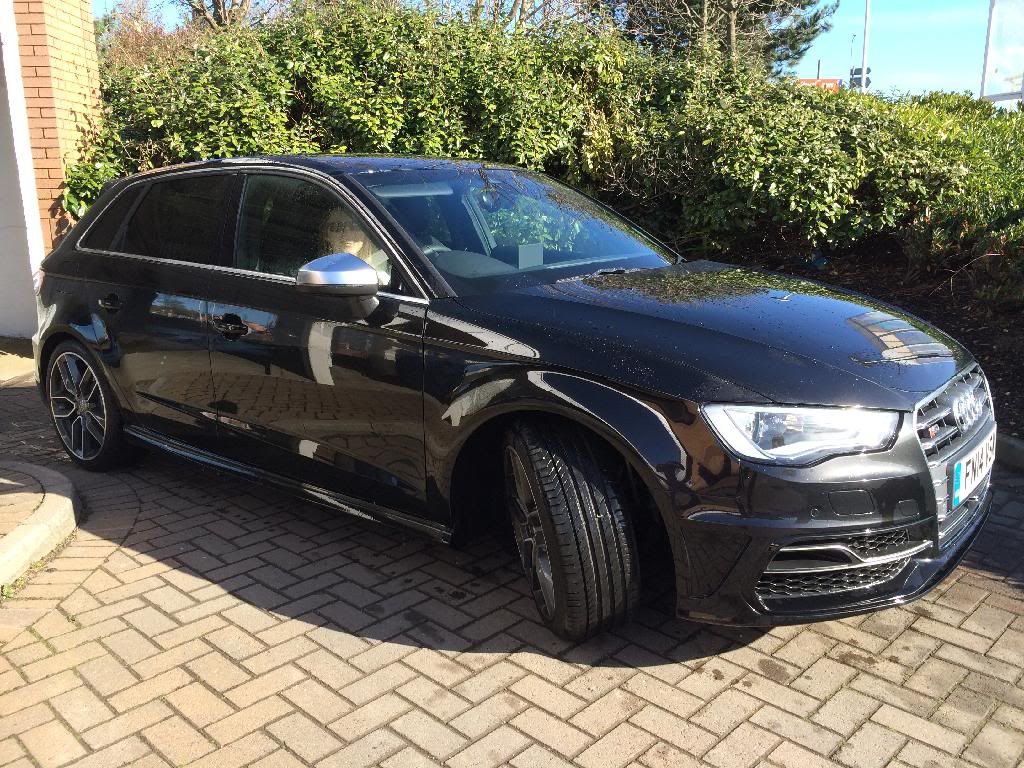 Sarah driving the car today, wanted a go at the first leg of the evo triangle in the sunny, dry weather. She's loved it but I have to say the car felt exactly the same as it did in the wet!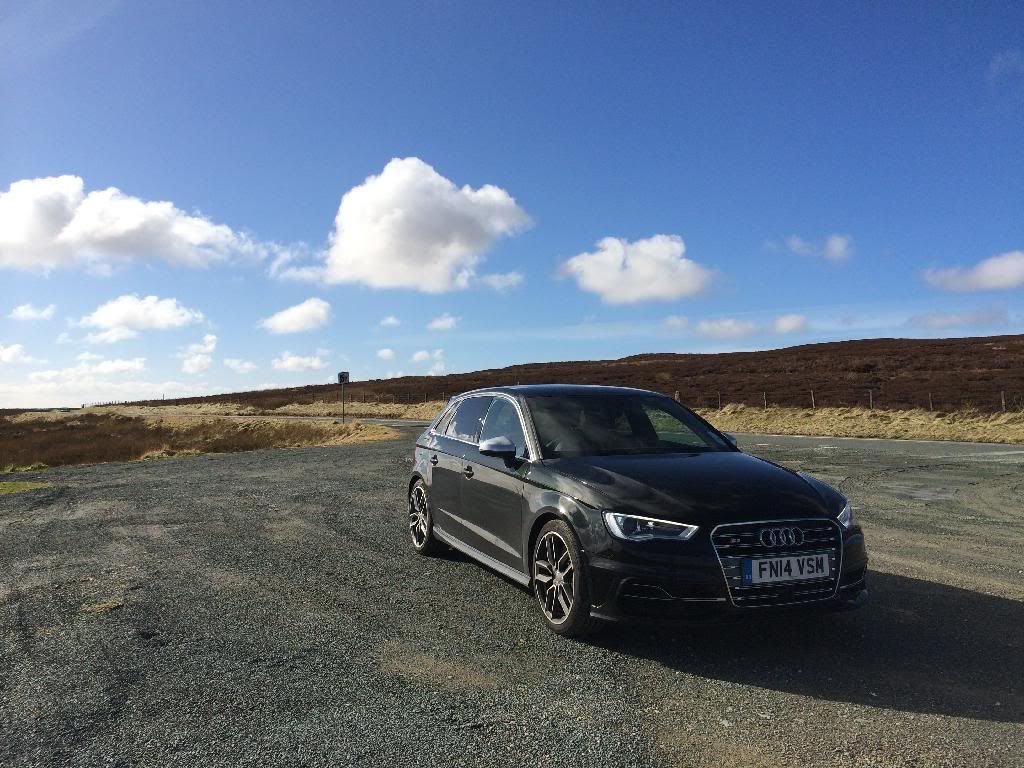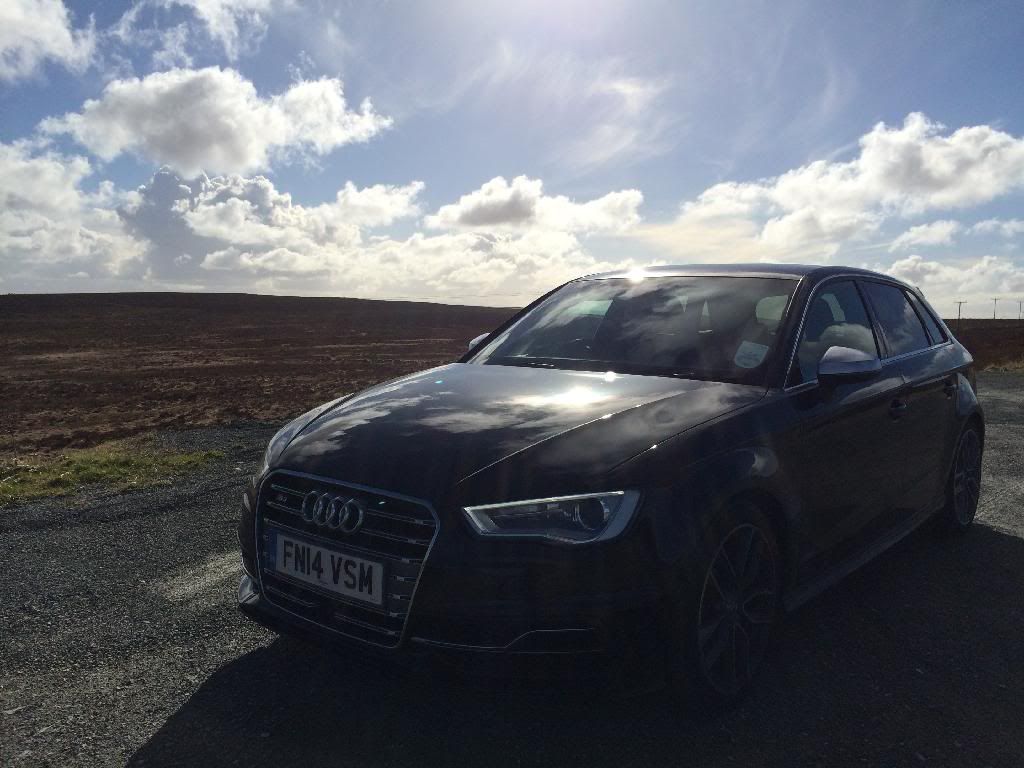 Went to the Ugly House (near Betws-y) for lunch and then reset the MPG meter as we were going to do a steady drive back to Derby Audi to collect our Z4 and then go home.
Economy mode selected and lots of ACC use on the way home. 140 miles drive and 39.0 MPG achieved. We were cruising at 70 on the motorway with ACC and Lane Assist, really starting to learn how it works now. We did notice that economy mode doesn't enable
coasting when on cruise/ACC though.
Other key thoughts – B&O is great. Still need to fine tune the settings but it really does sound good and is very clear. Bass has good punch and the SD card I'd prepped beforehand worked well. The DAB reception was decent too considering we were mostly in the middle of nowhere.
Seats very comfy, took a bit of adjustment but got there in the end.
Things not so good;
No cooling vent in the glovebox or armrest – warm cream eggs! (glovebox gets warm due to nav computer)
Economy mode is very keen to enable coasting, a 1 second pause when lifting off the throttle would be nicer
No water temp display anywhere
Nav screen can get really cluttered when you are navigating somewhere especially if you have google map view switched on with traffic showing too.
Steering set in 'dynamic' just seems heavy and doesn't add anything to the feel of the road.
To summarise, we love this new car – well worth the wait and our spec is just right for us. If you want to hear about anything on the car or the roads just let me know.
Thanks for reading my VERY long post!