Hi guys,
I was browsing the forum for a while when I was looking at buying the car and now I have it, I've signed up and look forward to chatting to you all
Specification...
1999 Audi A4 2.5 V6 TDi Quattro
Tiptronic
Pre-Facelift (Must be one of the latest pre facelifts?)
Audi Concert sound system
Full Audi service history
18" RS6 replicas wrapped in brand new Kumho tyres
Smoked rear lights
S/RS4 chrome style mirrors
Creamy/Tan leather seats
...I'll add more as I remember.
Plans so far are...
Fit facelift headlights
Fit facelift center console
A good service (It isn't due one but for peace of mind)
A ****** good wash!!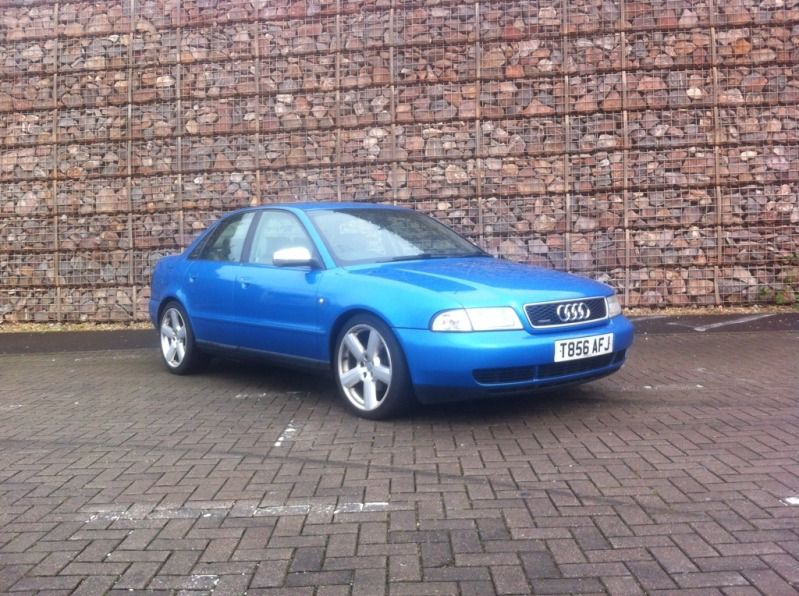 Sorry they are only quick pictures shot on my iPhone...
Thanks for looking and hopefully I'll see you soon