Hi all,
I'm after some advice.
I'm after a new set of wheels for my RS3 for the "summer" season (as if we get such a thing lol).
After a lot of deliberation I'm 95% set on these very nice Advan RSII in "Hyper Black" which is more of a titanium/gunmetal finish, I think they will look cracking on my Ibis RS3.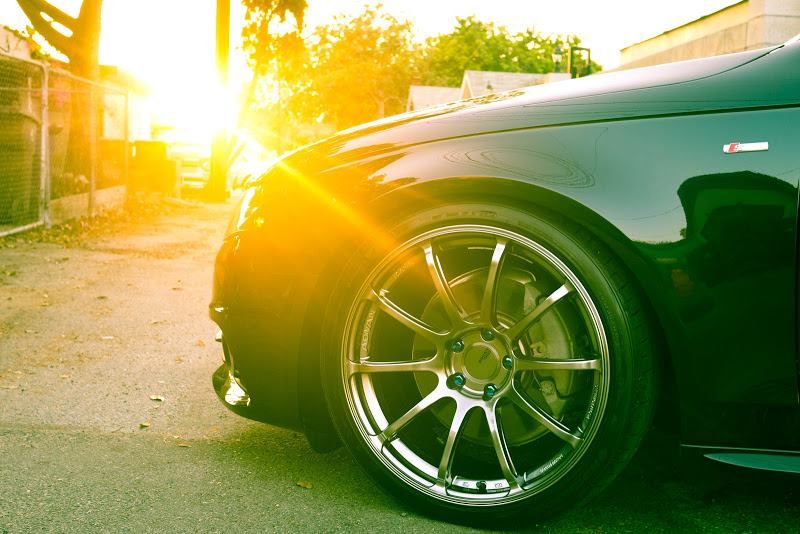 I'm delighted to find that they do them in the exact spec of the standard RS3 Rotors, 5x112 / 19x8J / ET50, this is really good news for me as I hate the fact that there's so little clearance at the rear even my ET44 8J 19" BBS CK's rub a little at the back occasionally with a 225 MPSS and two people in the back.
So the obvious choice would be this spec all round however, they also do a 19x8.5J / ET42 and as these wheels are purchased individually I could potentially choose this option for the front and take advantage of a 255 tyre like the optional 8.5J front Rotor from Audi.
My question would be does anyone know for sure how much extra clearance the bigger RS3 front arches gives and will an 8.5J ET42 with a 255 MPSS have enough clearance with 9mm wider offset than the ET51 8.5J Rotor has?
Any advice would be greatly appreciated.
Thanks in advance!