So i've made a few threads and found my way around the forum so i thought its about time i put some pictures up of the old girl
So going back about 7 months ago i was looking for something a bit comfier and with a few more gadgets than my EK9 TYPE R ( still my baby )
something that could do a decent amount of MPG!!
so it was either a 2.0 TDI
Or a 1.4 TFSI
then i stumbled across this little GEM!
Audi a3 1.4 tfsi S line Half leathers with Bose System most of the other except from one of the main ones i wanted the LED DRLs
Couple of Mods so far!
Lowered on Fk coilovers...pretty much all the way down!
Audi RS3 OEM grill
Private Plate
Tried some deep dished alloys that i picked up for cheap "Cades Tyrus" that really don't do it for me so in the near future i will be going for Ronals or Fat Fives....Fat fives hopefully!
But will Definetly be going down the OEM Route......
Future mods....Full custom exhaust system aswell as custom frabricated CAI from my local Vag specialists!
Remap from Badger 5 big brake set up and HOPEFULLY teach myself how to use VAGOC so i can have a little play around!!
aswell as the LED Xenon headlights from WELLdoneHID
RS3 Grill
First detailing session and Debadge
New lows
Boys Toys!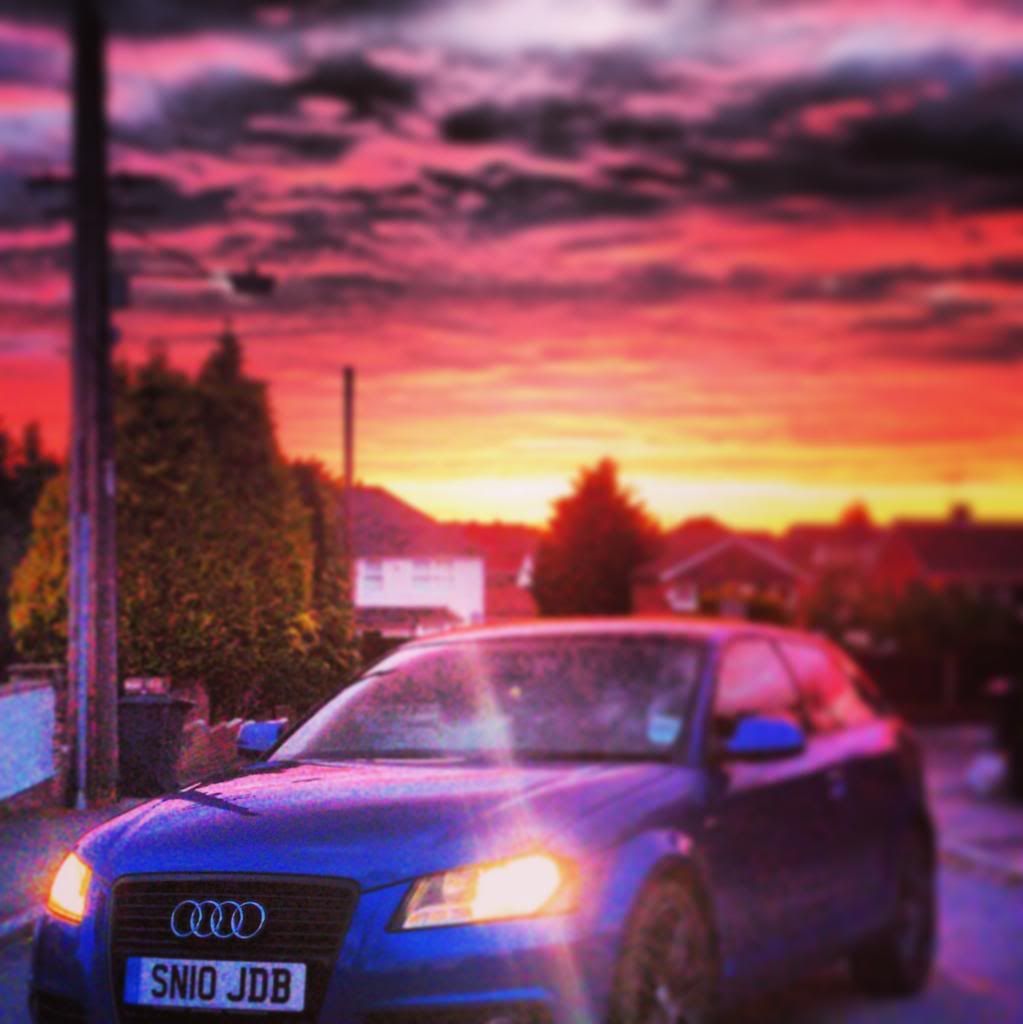 ENJOY guys feeback and criticism welcome thanks
Dec
Last edited: