Having sold my white B8 S4 S-Tronic saloon on Saturday picked up my new black one from Aberdeen Audi on Monday.
Loved my white basic spec one with the MRC stage 2 tune but as it was closing in on 60k miles decided to sell her on.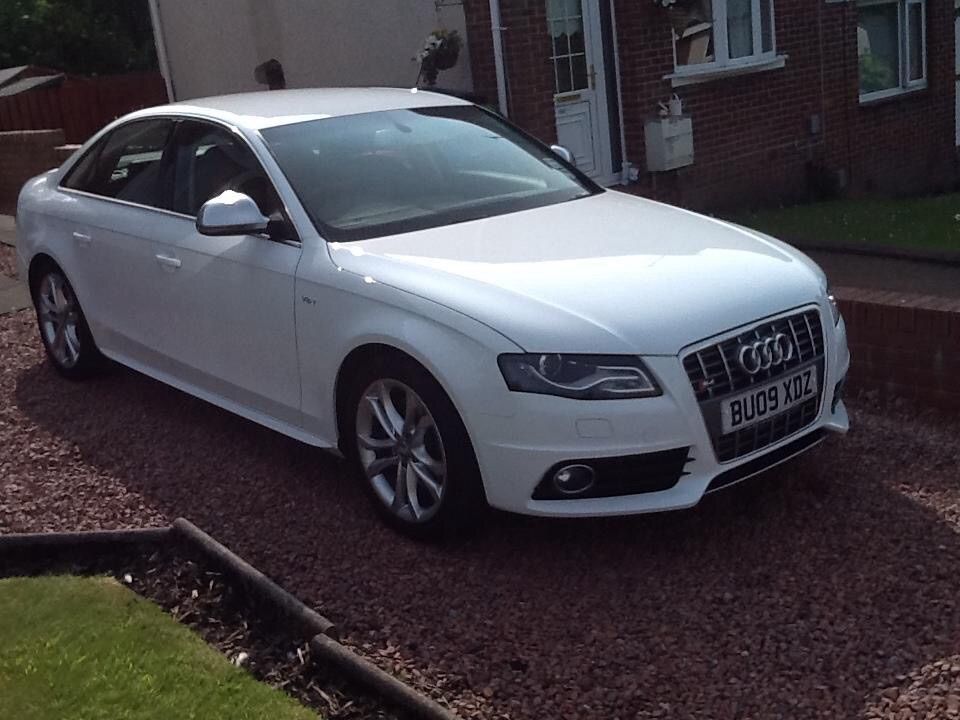 Had been looking at options on what to replace her with I wanted to stay with Audi for the 4wd combined with comfort although did briefly consider a Golf R. TTRS is good handling and fun but budget would only allow a manual and most my mileage is rush hour stop start traffic so that was a no go, C6 RS6 is a monster but doing 50 miles a day round trip for work the MPG would of killed me so decided on another S4 saloon. I could have got a B8.5 but would have been another basic spec one and wanted to see what everyone was raging about with the Quattro Sports Diff.
Found one at Aberdeen Audi with 27500 miles which had the sports diff along with ADS, heated memory super sport seats, HDD nav, B&O, juke box, front parking sensors and rear parking camera and the 19" alloys. After a bit of haggling we did the deal.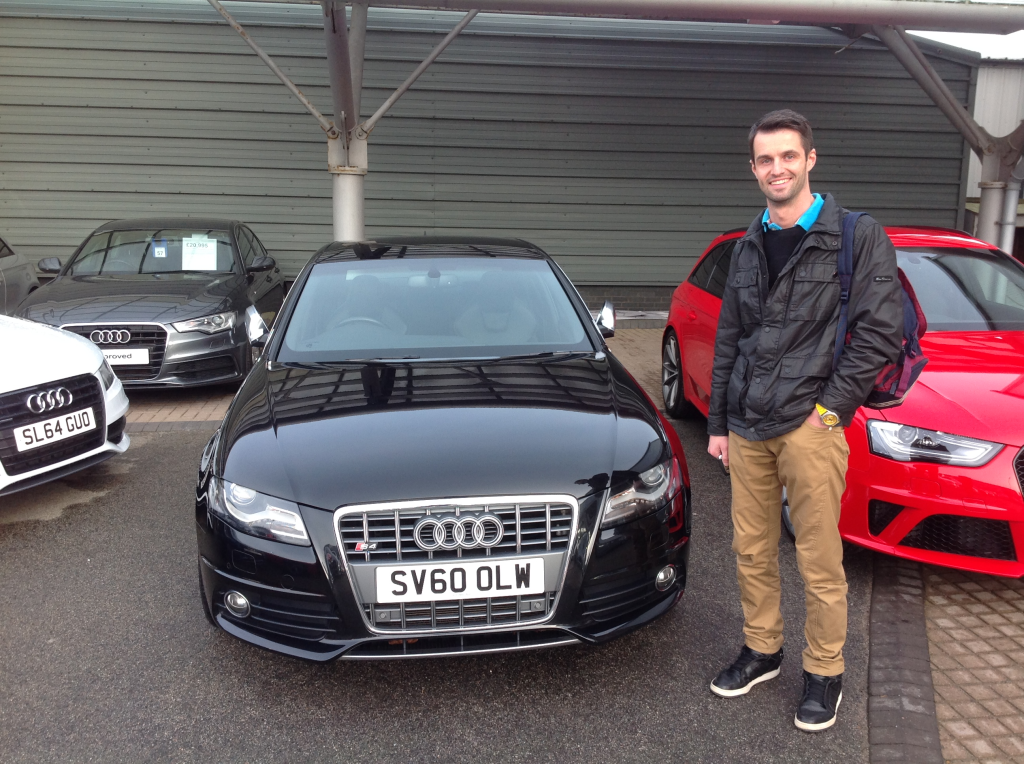 So far really enjoying the car. Differences wise here are my thoughts:
Although I've not really driven the car in anger yet I would say the sports diff does make a noticeable difference, the nose feels more keen to turn in and doesn't push wide on long corners or roundabouts which after coming from Evos and Scoobies was a bit of a let down in the old S4.
The super sport seats make the car feel more special when driving it, the standard sports seats feel like any other modern Audis but the super sports make you feel you are in a real sport model and they hold you well without being uncomfortable although I think the leather on the normal seats was less squeaky.
I'm still fiddling with the ADS, it does help a little and again may be more noticeable during a spirited drive but I wouldn't say its a must have by any means.
The B&O is better than the standard Bose but it is a little tinny IMO but still a good step forward.
The HDD nav is handy to have but can't compare it to the standard nav as my old S4 had none.
The advance key is pointless IMO as there is no lock/unlock button on the door handle so you still need to get the key out to lock and unlock the car.
I'm not too bothered with the reverse camera either, if it didn't have sensors it would be handy but I think it's overkill having both.
The juke box is a good idea but seems that you have to put music onto SD card to upload it rather than through CDs or "external source" which seems a bit daft to me.
I want to get this one back into MRC ASAP as the step back in performance is noticeable to say the very least, also might help me make the very most of the diff and ADS . I'll get more pics up once I get the car cleaned up to my standard.
P.S. sorry for my ugly mug in the second shot, Audi wanted a pic of me picking the car up and it's the only pic I have of the car at the mo.