Used to have a wrx. Now an S4
VCDS Map User
Joined

Aug 3, 2015
Messages

467
Reaction score

195
Hi everyone,
new to audi ownership, had my S4 cab for about 6 months now, loving it all the time, but even more so with the roof down. Had an Impreza before this, so needed something just as fast, but needed comfort, style and class... This is the motor for me!
Pretty stock at the moment, 59,000 odd miles, 2005 54 plate. got all electric seats (in that nappa silver off white but not beige/cream grey-ie colour!), all foot well lights, coming home lights, electric folding mirrors, bose system, and all the stock bits. Coming from the scooby, I wanted something that didn't need to be modified to get what I wanted.
Saying that, I have some mods on the cards...
Got the rdx boot lip spoiler ready to fit, got some pressed plates but waiting for some plate holders to put the plates in. Want the cdx side skirts that are on the write up thread, and probably refurb/change the wheels...
Exhaust is on the cards too, will be getting the b7 S4 rear valance, and want/NEED the quad tips... might go miltek, might go for a full custom exhaust off a buddy who makes them for a living.. still deciding.. just need more sound from that V8!!
Now for some pics...
The day I got, and the last day I saw my Scooby!!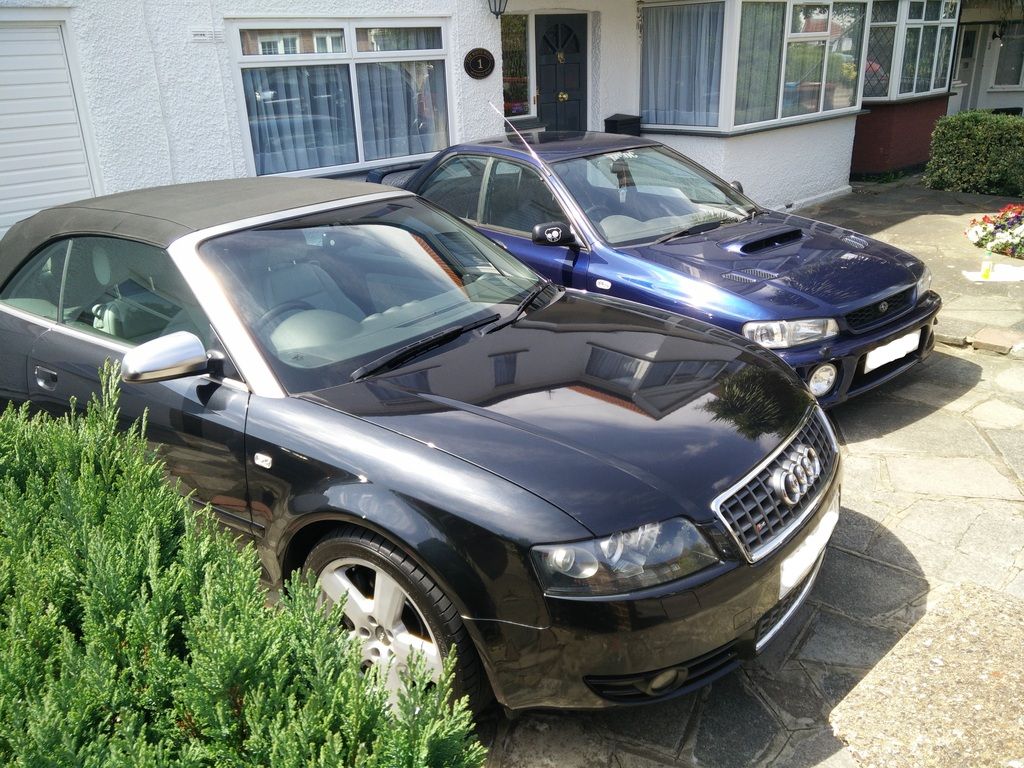 I got some Snow Foam the other week, to keep the car clean all the time... Here is a small time lapse of the snowfoam and wash procedure (if it shows)... (to best view this, let it go through all images (I move the car), then watch it from the beginning)
And then some final pics after the clean...
Anything YOU think I should do to the car?
What colour should the wheels be? (same? black? purple? get rid of those wheels!)

Thanks, Matt