Hey guys,
After a long 6 months I finally have my new A3 and Im over the moon with it
SO a bit of the spec...
Audi A3 Black Edition in Ibis White
1.8Tfsi 160bhp Manual
Cruise Control
Rear Parking
Auto rain/light pack
Interior light pack
Folding Mirrors
Bluetooth
Bose
Half Leather & cloth
White Stitching
Privacy Glass
Its an awesome car and feels so much more powerful than my 1.6. It pulls in all the right places and really happy with its performance. Loving the lights both back and front. The seats feel really good and don't hurt my back as much as my Technik did.
As with everything I do have a few gripes, the dealer didn't do a very good job with the cleaning, smear marks on the glass and black inlays. The bluetooth functionality is very basic compared to my work 11plate Audi A6.
So here are a few pics of it from my iPhone (Shame its rained non-stop since I picked it up)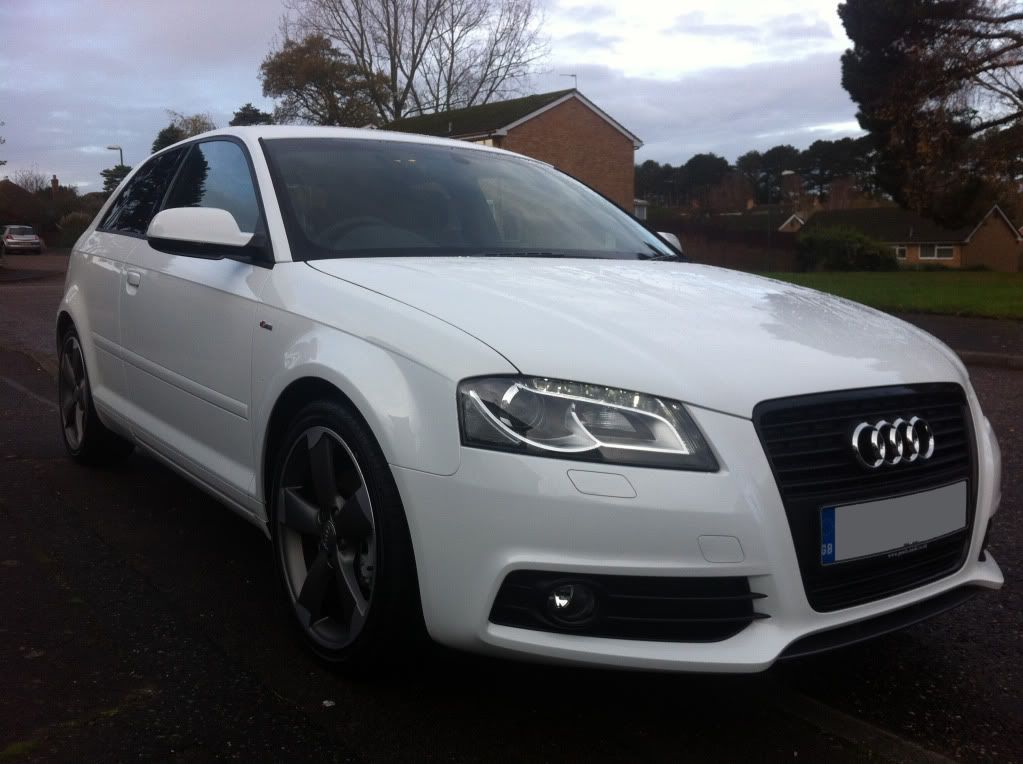 ---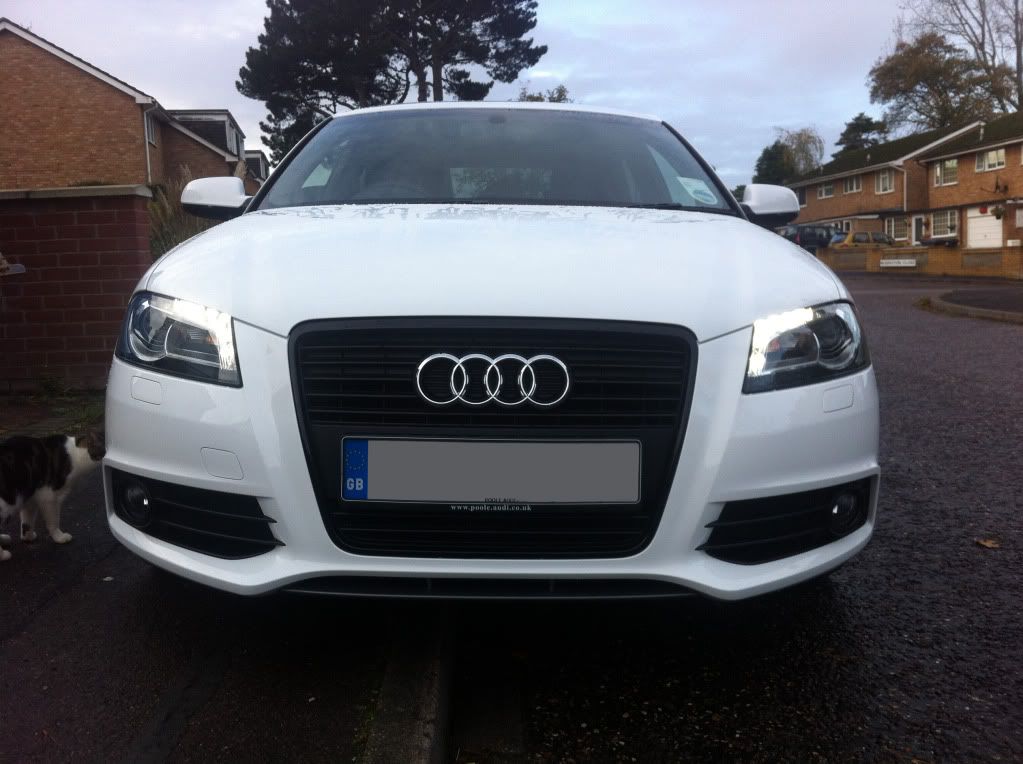 ---
---
---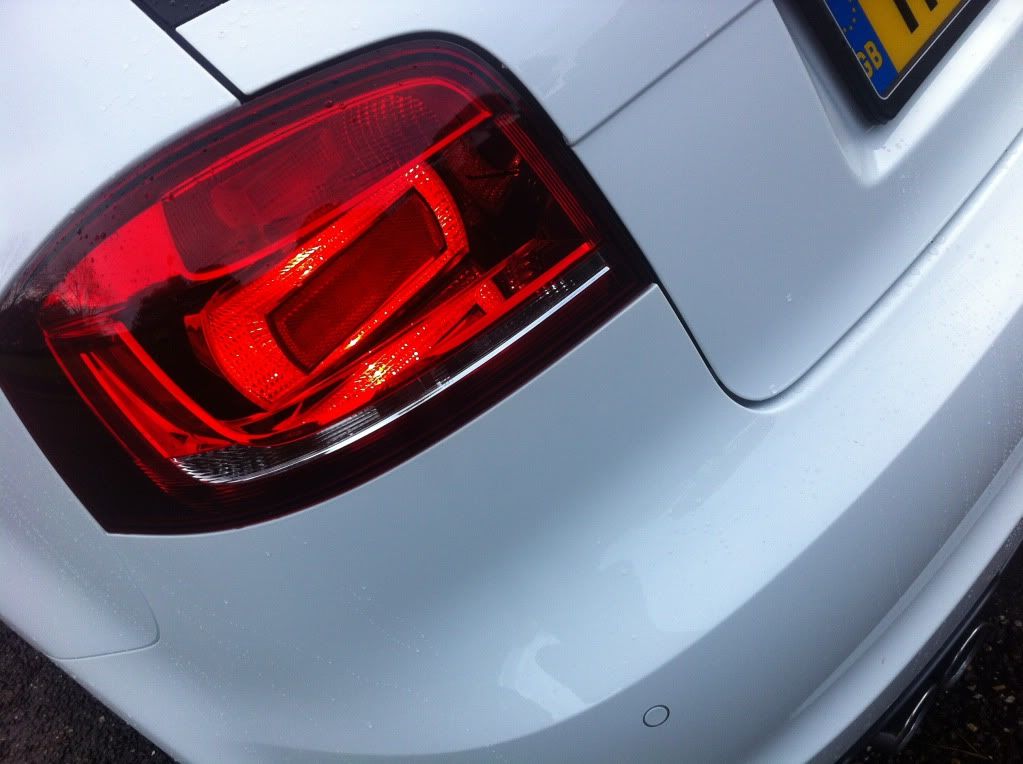 ---
Since I've had it, already plugged in VCDS and changed a few bits around to how I like my Audi's.
- Chirp on lock/unlock
- Set what conditions my auto lights turn on
- Scandinavian Mode (Rear lights on when on side lights)
- TPMS
- Main Beam Assist (Haven't tested but a try to see if it works)
Am gonna try and see what other things I can get going
Going to give it a proper clean this weekend down at the Audi compound. Clay, Meguiars Step 1/2, Jetseal, Wax etc.
So planned upgrades (Quite a bit I will be doing this weekend):
- Stage 1 Remap at 1000miles (Undecided which company to go with as don't know much about the differences (If anybody can help me out with this I would be grateful))
- S3 Aluminium pedals
- Mk2 HD RNS-e and AMI (Both sat in my garage waiting to be fitted)
- Tracker Unit (Lower's insurance)
- Twin Lazer jammers hidden in the front grill
- RoadPilot speed camera system (Hardwired in)
- Onboard Smartwitness CCTV unit (Lower's insurance)
- Interior LED upgrade courtesy of EM Tunning
- RS3 Grill (Possibly going to order within the month)
- Philips H11 Bulbs for the Fogs.
Thanks