Well it has taken me a while to finally post my build thread of my custom AV cabinet. I had been searching for a suitable cabinet to fit all my equipment in for a while, but there was nothing I could find that met my requirements.

The problems I was having was nothing was quite deep enough to fit, as well as not looking nice, especially at the budget I was looking to spend. As my profession as a product/industrial designer I am quite picky about design!

My equipment spec:

- Dali Zensor 7 5.1 in Gloss White

- Yamaha RX-A1030

- Playstation 3

- Apple TV

- Sky HD+ Box

My 1st step was to do some CAD design and renders to see what would look good.



Some Renders:


My material choice was 18mm MDF due to better finish and cost. I created a cutting kit for all my panels then cut them out.



Thought I would secure the build with dowels and high strength wood glue.



Panels going together nicely!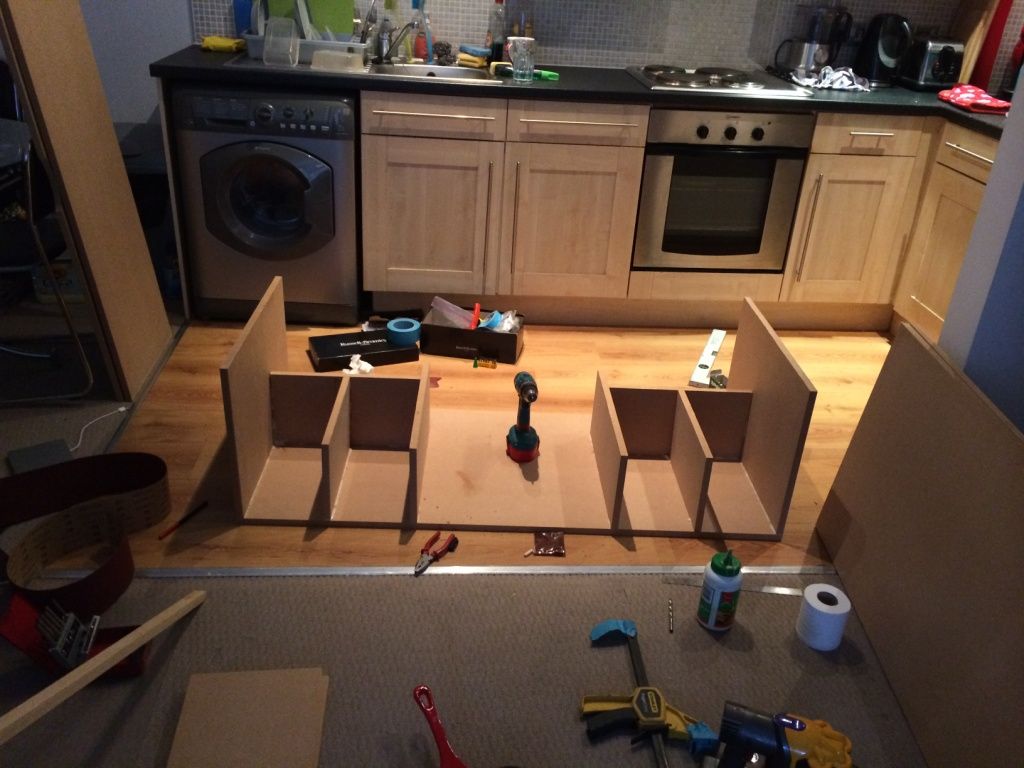 First level on...


Top on!



Space for cable management at the back.



Sealing all joints...