Well it was only a matter of time before I fell off the wagon and got the carbon itch again:-(
Started with the DTM splitter, spotted a set of interior trims for a great price then found a rear valance. Going to justify them as my Xmas treat to myself.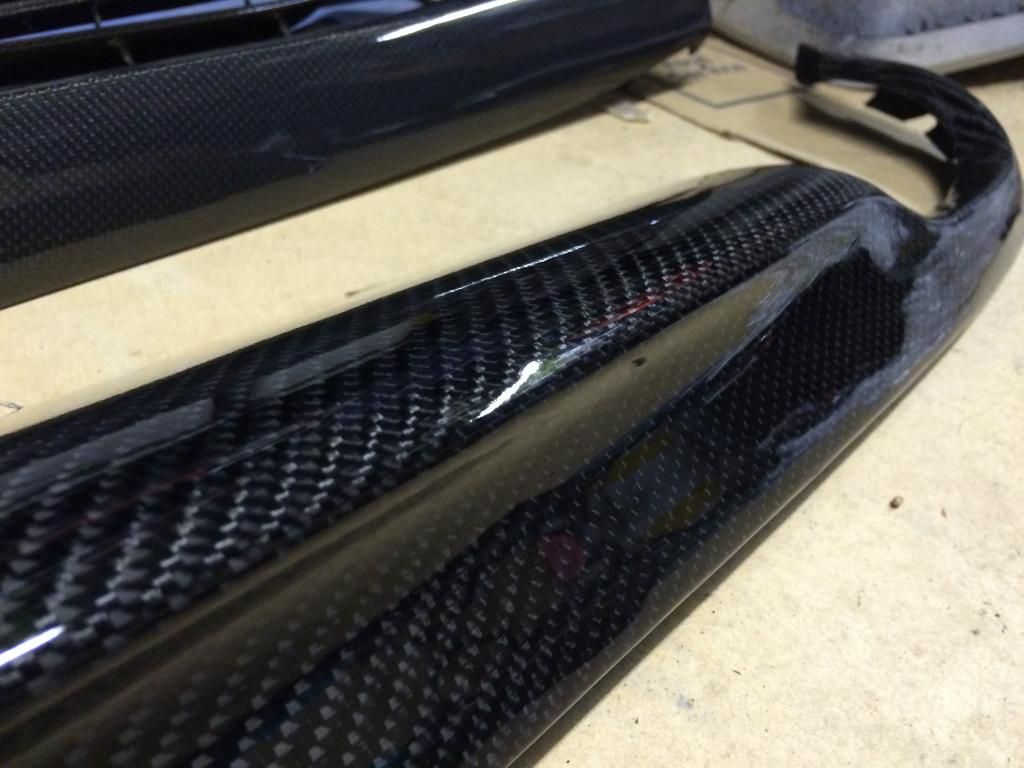 It got me thinking or more the price of carbon got me thinking what bits could I do myself. I have done bits for motorbikes in the past with good results and had some cloth left so cracked on with some bits. B pillars were an obvious choice to start with as they are easily wrapped so got a pair from Ebay to experiment on. Obviously I'm cheating as basically only skinning the parts but it's quite rewarding and not that much harder than vinyl wrapping but looks 100% better, well hopefully they will. I thinking grill surround and number plate holder next but struggling to get hold of cheap 2nd hand parts, will keep looking tho.
Tonights progress. Cut, fit and first coat of resin. I like to just give them a light coat to begin with just to get them stable and secure, once it's cured I can trim off any stray fibres that have came loose then build up the further layers of resin. Then it's just a case of flatting off the resin, wet sand and polish up, well fingers crossed.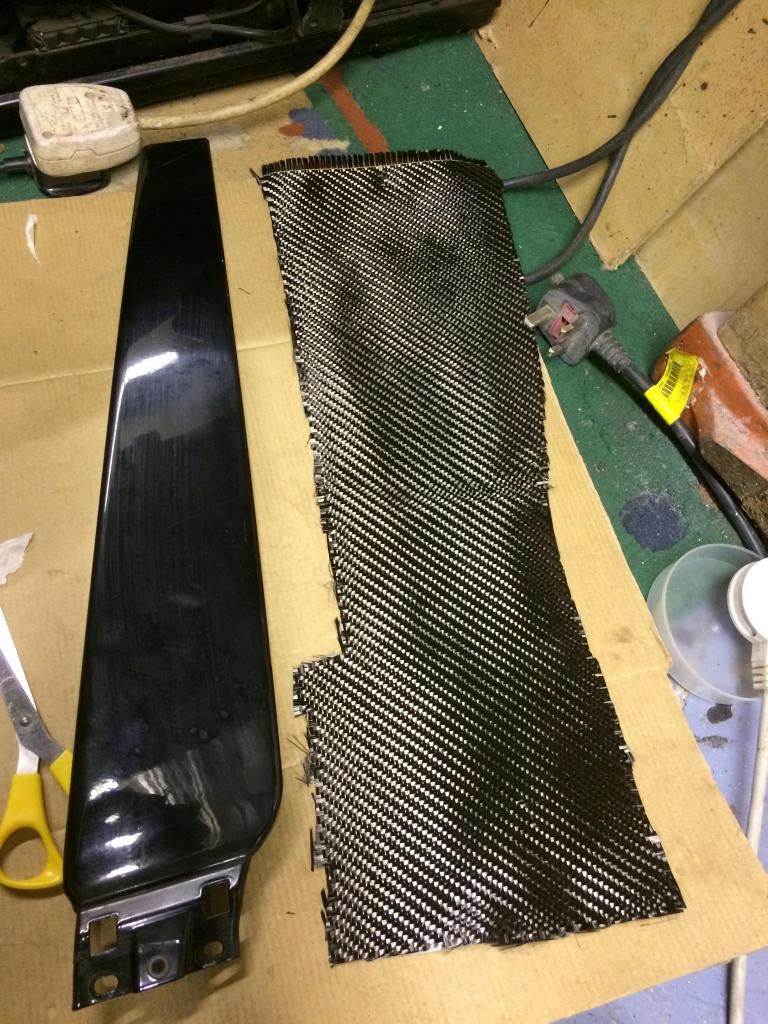 Dry wrapped, cheating here and used aerosol carpet glue to secure it with some tape holding the edges around the back.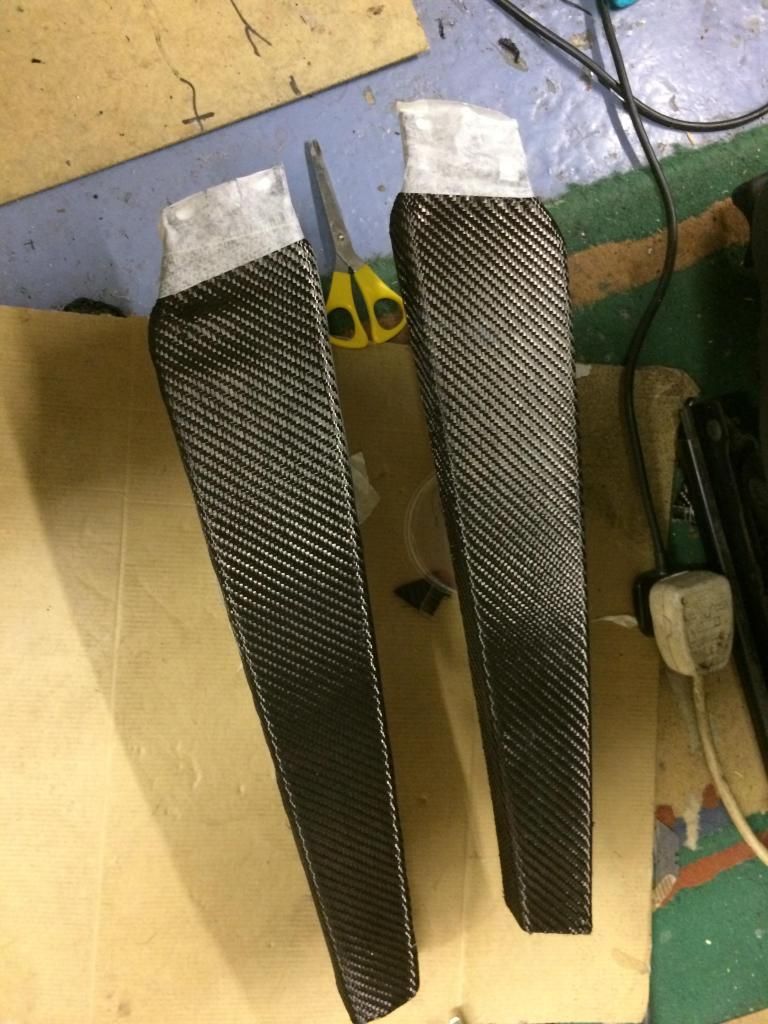 First coat of resin,