Joined

May 22, 2012
Messages

523
Reaction score

321
After 4 years of owning and modifying my C5 S6 i had an urge for something newer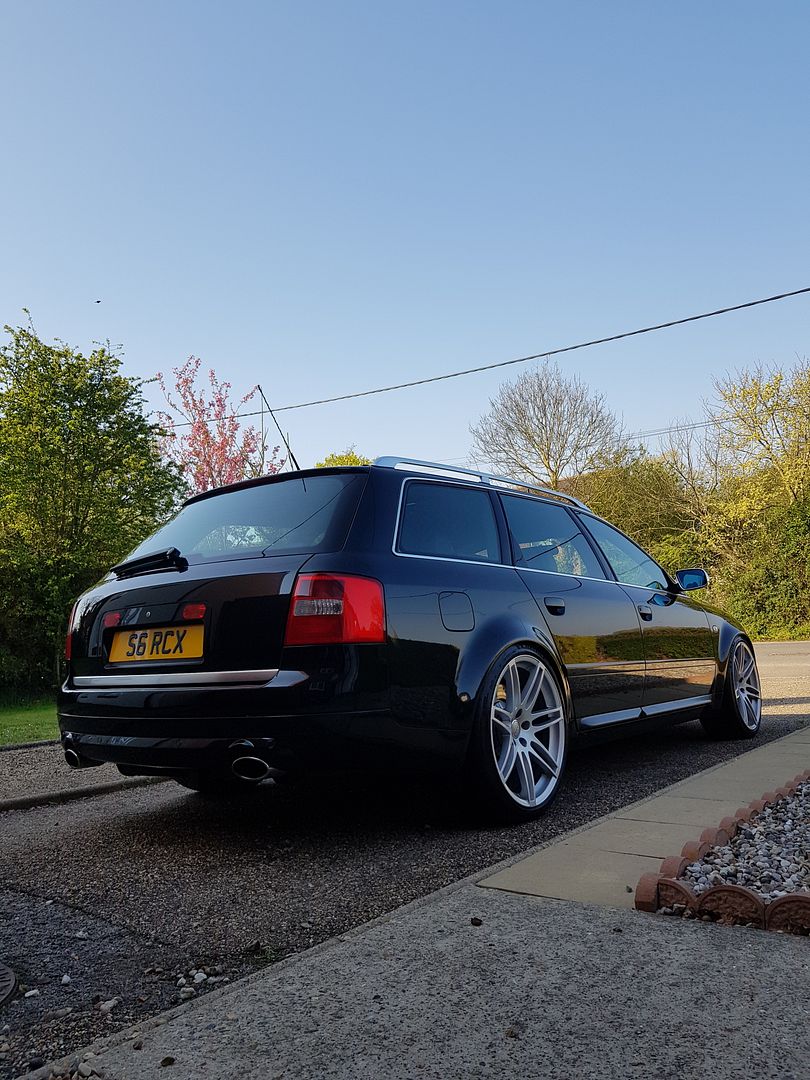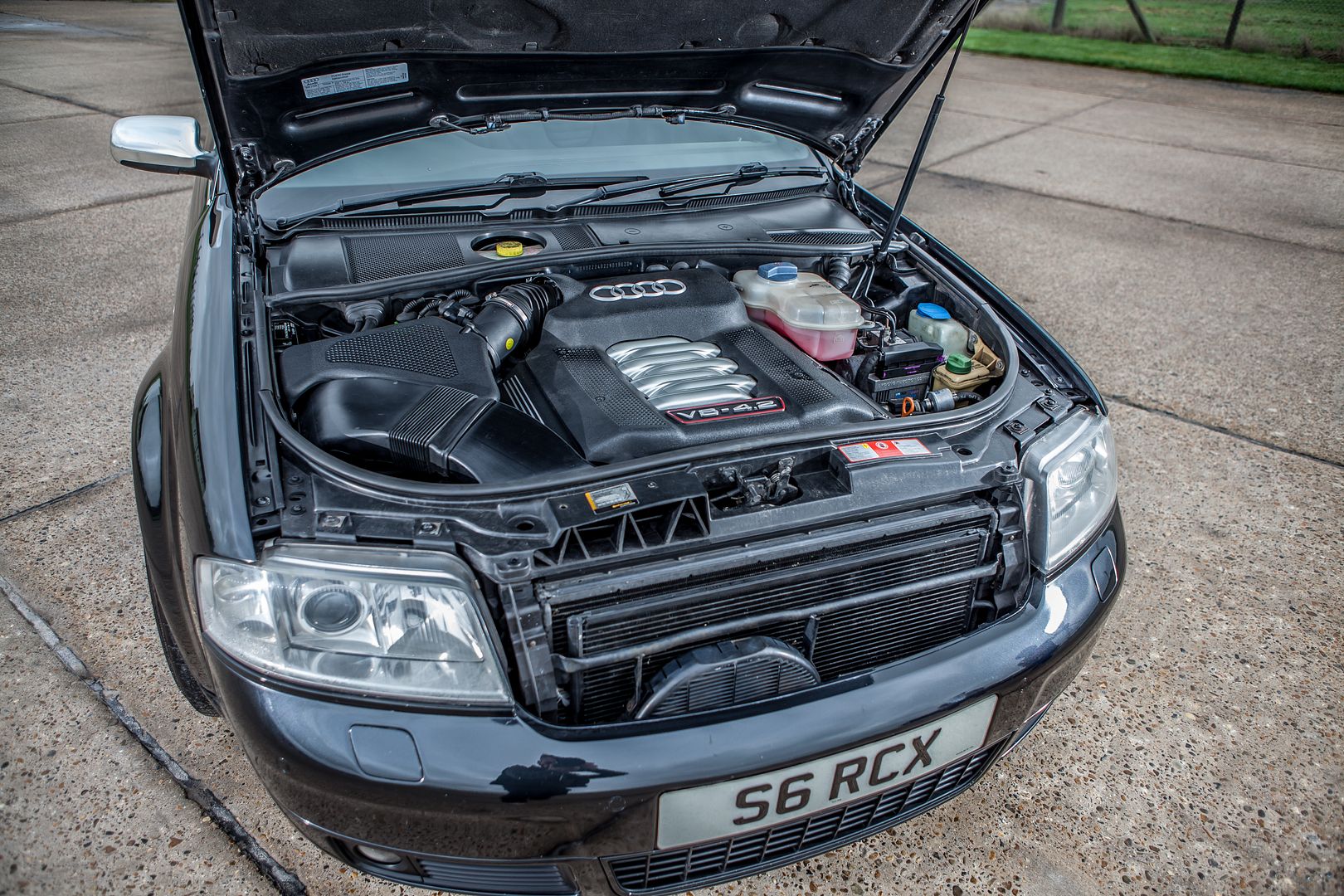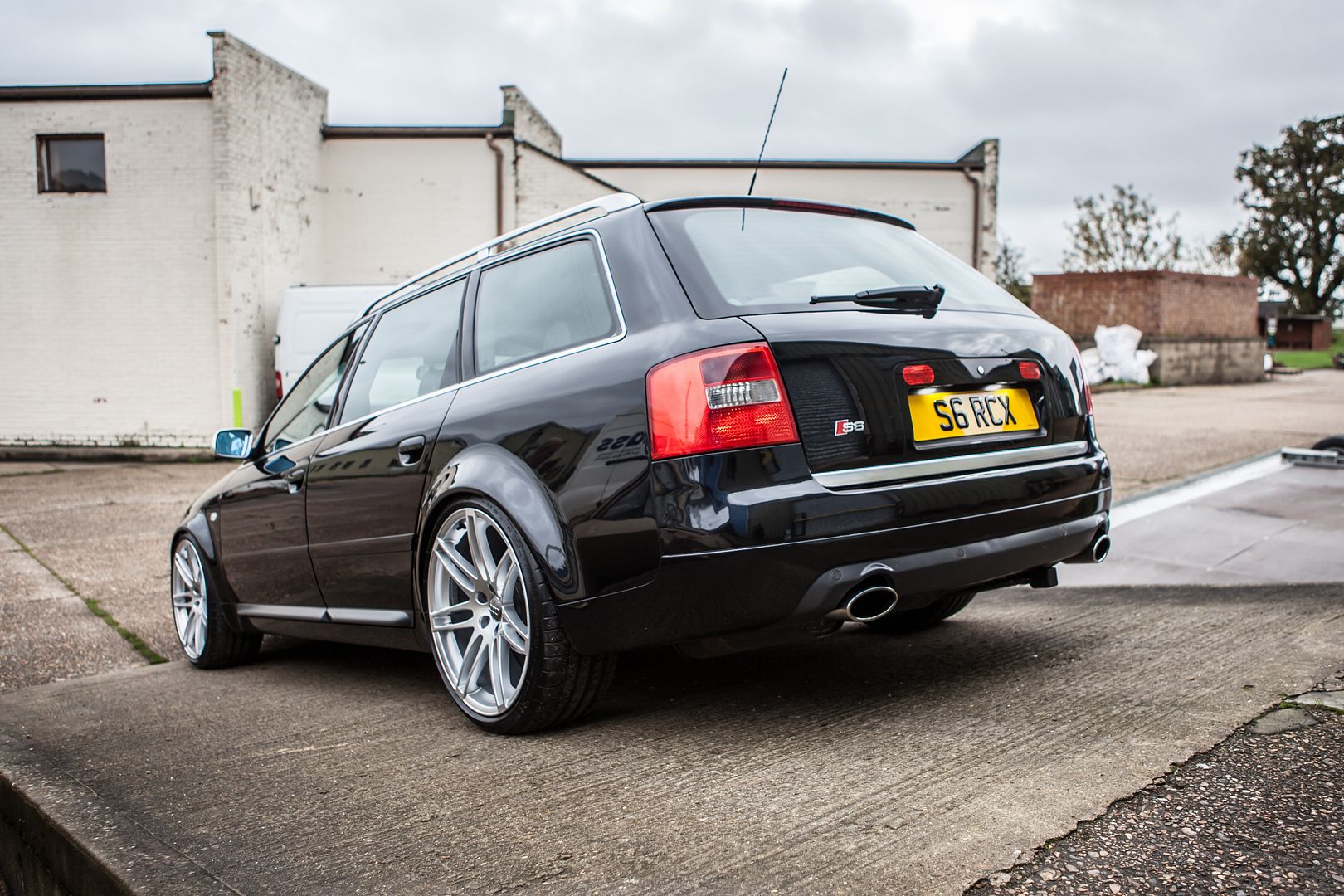 The plan was to get a B7 RS4 Avant, i'd been looking at them for a while and had done hours and hours of research about them inside and out, had a few lined up to view once the S6 had gone. But as you can see from the title that didn't go to plan :lmao:
I sold my S6 on a Sunday morning, sitting in the garden Sunday afternoon, bank full of cash, flicking through ebay, the enevatable happeded... wow thats ****** cheap, might as well stick a bid on that..... few minutes later, Congratulations Super Ron, You have Won!
Ahh, looks like I've just bought the cheapest working RS6 in the country?!
My bid of £4,900 had just won me a 2004 Daytona Grey RS6 Avant!
119,000 miles, Big stack of history, recently had the cambelt and chains done, 4 new Avon ZZ5 tyres, New Battery, Alternator, PAS pump, and new selector switch on the gearbox. And MOT until 28th December. The DRC shocks had just been replaced with Koni shocks, and apart from them and the aftermarket headunit it is completely standard.
So... why was no one else bidding??.. It did have a few faults listed, it had some lights on the dash, headlight leveling error, parking sensors freak were intermittent, headliner was sagging down a bit, but the main one which scared people off it was it has a misfire on cylinder 6! He was moving to America and didnt have any more time to spend on it, his workshop and all his tools were already packed and heading over there so the Audi just had to go as it is.
After all the problems i encountered with my S6 i know the C5s inside out and pretty much nothing scares me. at the price i bought it i went there with the attitude this is an £8-9k car in perfect order, so i have £4k to spend on it before it becomes a bad idea!
I wasn't too worried about the engine misfire, i can sort that, the money reserved would no doubt be for a new gearbox when it wouldn't get out of his drive or something.
I did a little background on the car before i left, it has done very little mileage in the last 4 years with the present owner, barely covering 1k miles between MOTs. i asked the guy about it and it turns out he works abroad and the RS6 just sits out side his house most of the year and he just goes out for a blast when hes in the country. The pics did show this, the car was pretty filthy, the clocks showed the date of 2001 so the battery had obviously been flat and jump started and the fuel gauge was on red. had an inkling that the misfire could be purely down to the car just sitting there for for so long.
I packed my VAGCOM and took a coilpack with me and headed down to Haywards Heath to find out what i'd got involved with.
I met the owner Tom and he showed me around the car, nothing to hide, showed me everything what it, assured me the gearbox was perfect, he'd done all the service on the car himself. I plugged the vagcom in and did a full scan, because people do lie, computers don't, but sure enough everything checked out. Nothing had been wiped, it still had all the dormant codes from where the front end had been off for the serciving, the gearbox had the old code of the selector switch malfunction, apart from that the rest of the modules were clear. i checked the camshaft inclination with vagcom as this is a classic sign on the audi V's if someones just tipexed and wingged the timing marks with the cambelt replacement and they were withing in 0.5' of each other which is as perfect as you're gonna get, meaning he used all the correct audi locking tools for the job.
He also told me the reason he bought the car 4 years ago was he went out and watched the film Layer Cake, came home, on ebay, bought an RS6 with the visions of rolling up to the country club like in the opening scene! Legend!
So i was happy, Paid Tom, filled it right up with Shell Vpower and drove it 100 miles home. Enough talking, Here it is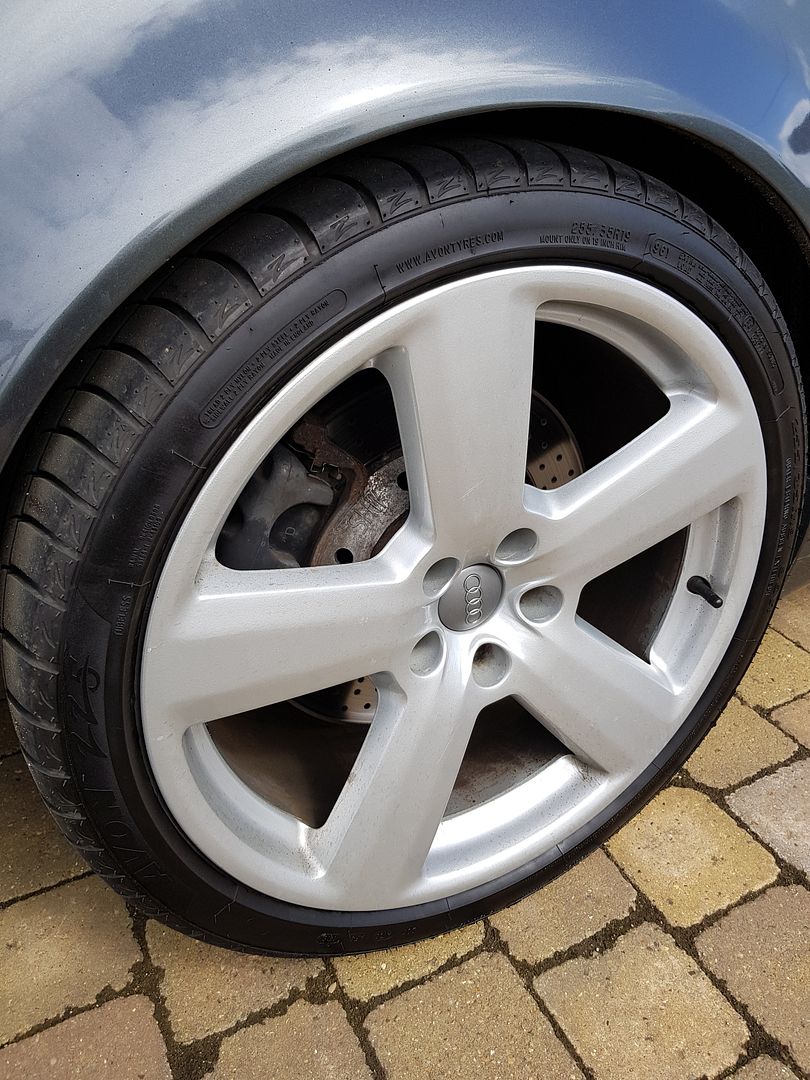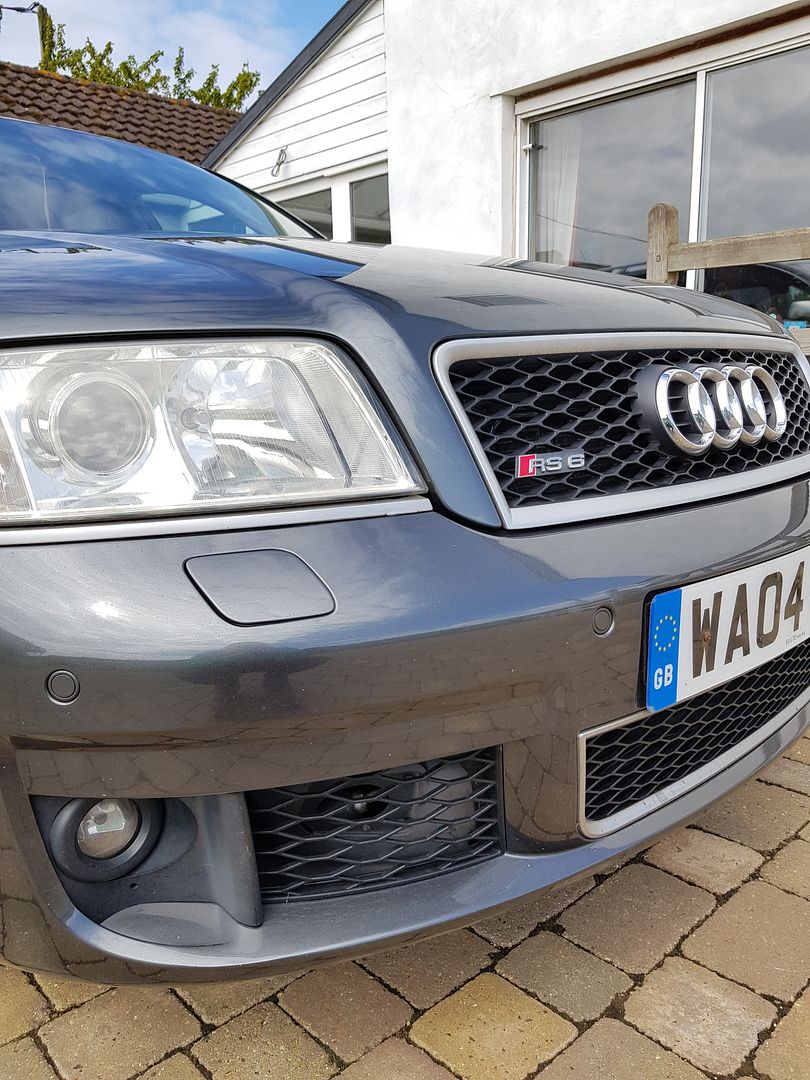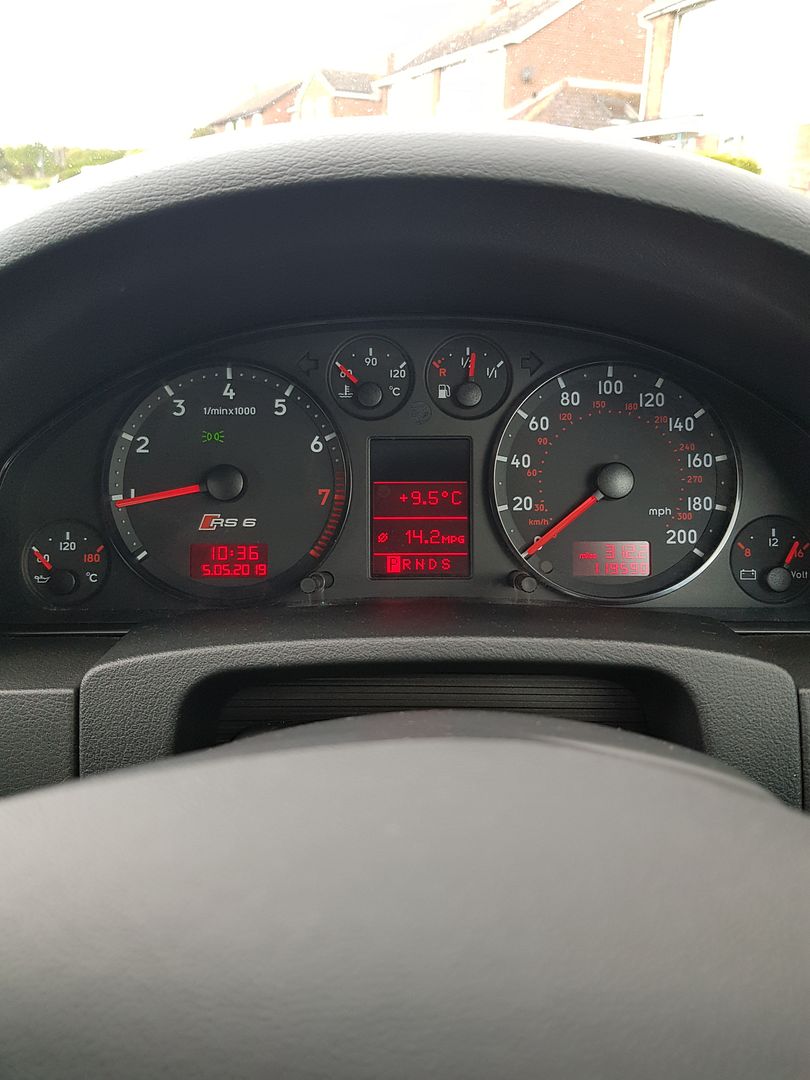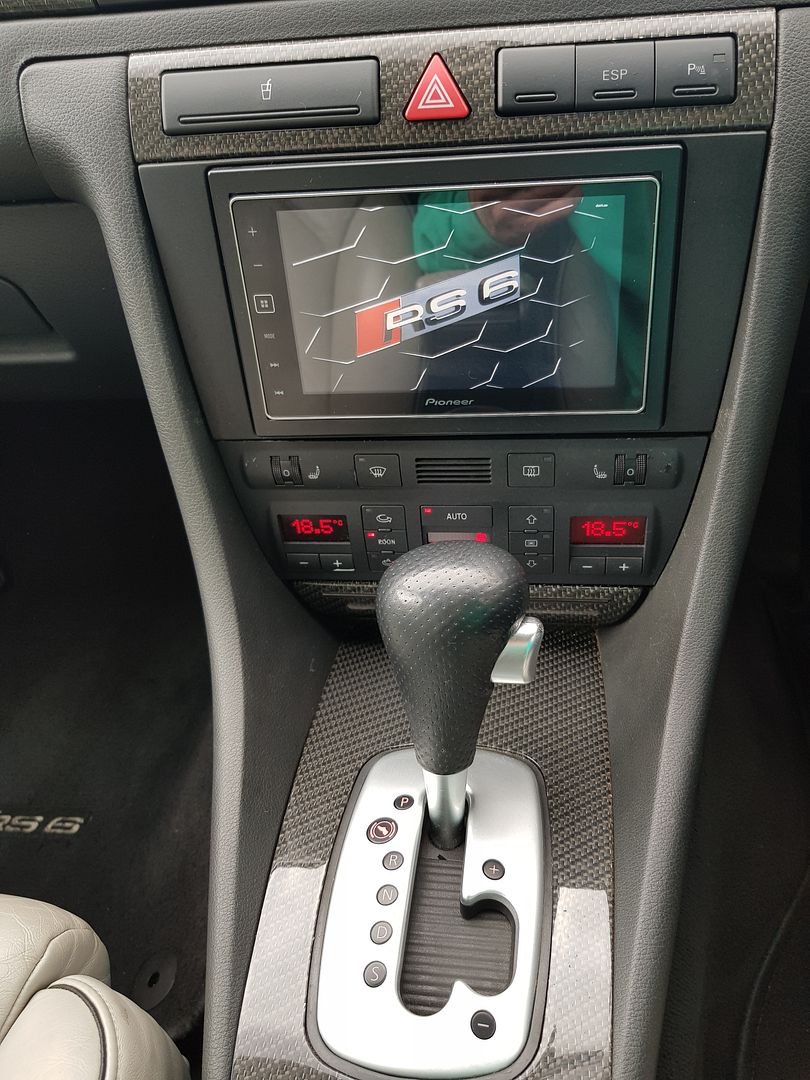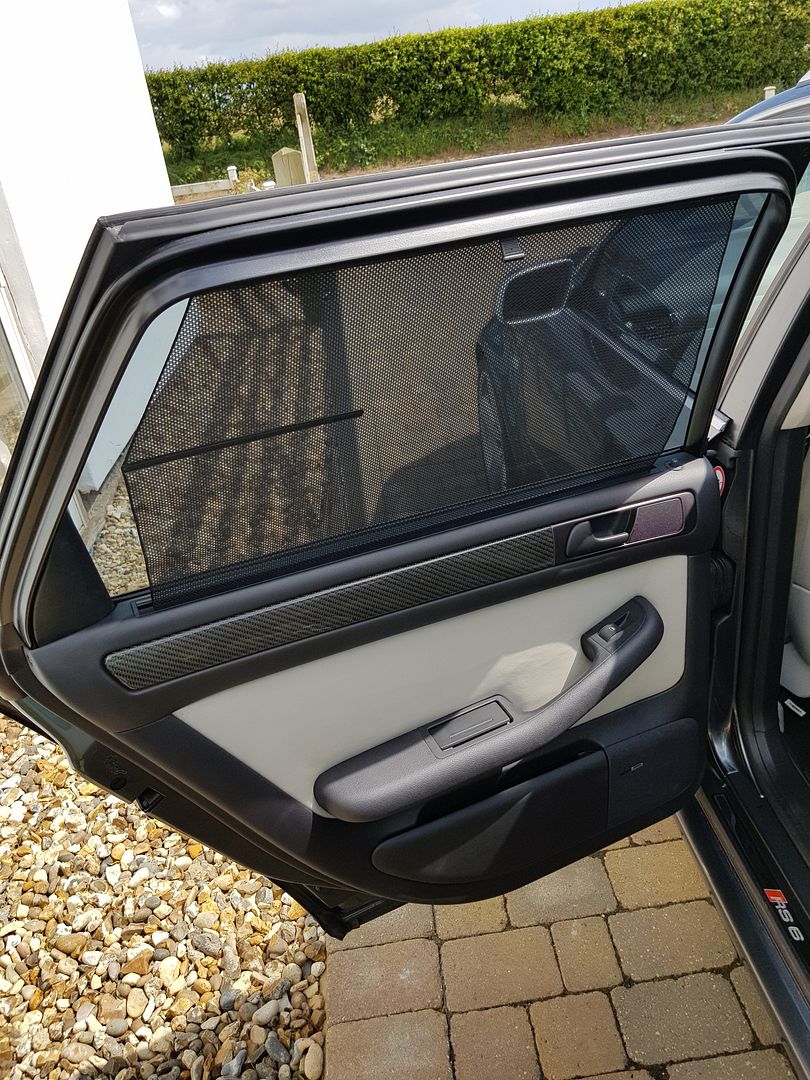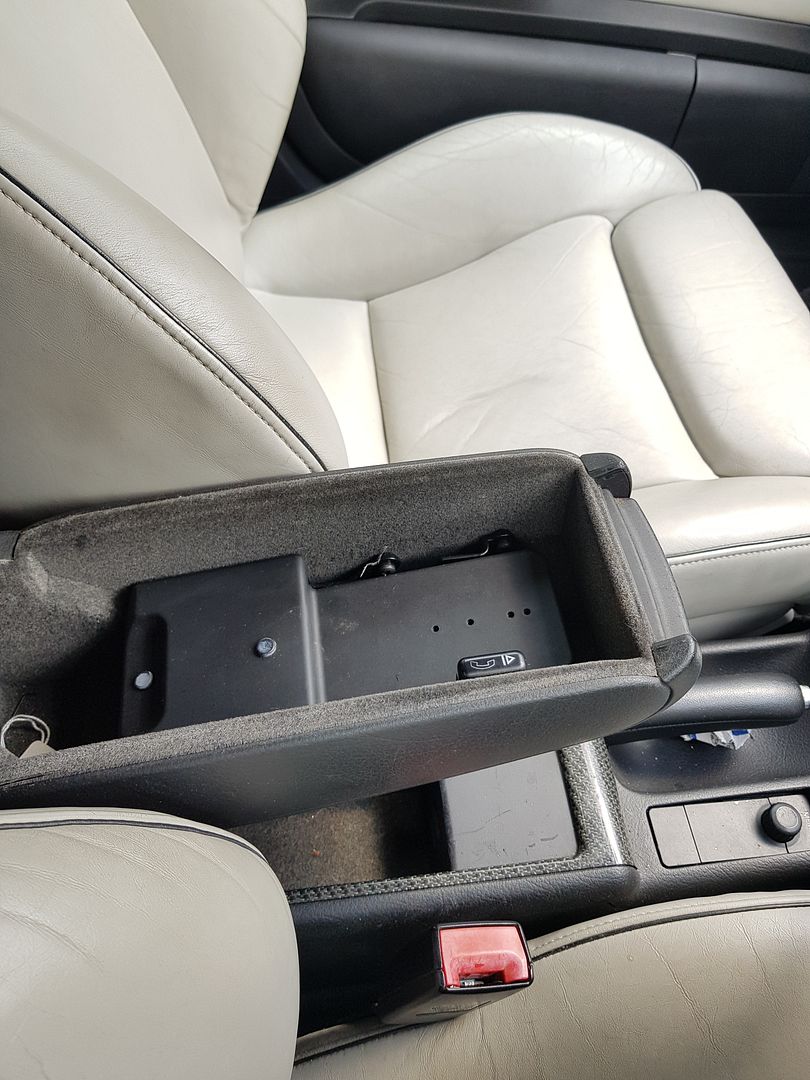 It drove fantastically! i was so impressed!! with 4 years driving the S6 as a daily driver i was expecting exactly the same but just with another 100bhp.
How wrong i was! i couldn't believe i was in a C5 Avant! it was completely different, the steering was totally different, it is a lot heavier, but also a lot quicker ratio and you can feel so much more of what the car is doing. the gearbox behaved totally different (even though its the same box as the S6??!) the response was instant, no delay, touch the throttle and instant acceleration. It has got Koni shocks but still has the standard RS6 springs and the handling is night and day over the S6 and that was on Eibach coilovers, it turns in so much tighter, powers out of the corners so much cleaner, it is amazing, and unbelievably it weighs more than the S6! and the power.............. WOW! the S6 was remapped, decatted and full stainless and was about 360bhp, but the RS makes it seem like a 36bhp! The S6 had very little power below 5k rpm, you always had to rev it to get it to go anywhere at speed, but this thing trys to wheelie from tickover, its such a massive difference.
As you can probable tell i love it!
The more i look around it the more gadgets i find! this thing must have been INSANE in 2004.
A brief spec off the top of my head, Daytona Grey pearl wide body, Silver (white) recaro interior, electric front seats, heated front AND rear seats, Alcantara roof lining and pillars, carbon fiber inserts everywhere, blinds that come out of the rear door cards and boot card, cup holders in the rear seat base, auto tining rear view mirror, electric folding heated and autotinting wing mirrors, full Bose sound system with sub and amp in boot, all the modules and aerials are still there for the origional headunit which has a TV tuner and GPS navagation and a 6disc autochanger, phone mount in the arm rest and the interface for a FAX MACHINE! Dual climate aircon, cruise control, flappy paddle gearchange, front and rear parking sensors, auto leveling xenon headlights with washers.....
all that and it does a sub 5 0-60!
Its got a full stack of paperwork with it, all the service history and receipts, its had a full gearbox rebuild and brand new torque converter 25k miles ago along with a new rear diff too. i've spoken to a friend of a friend who is a master tech at audi and hes getting me the full print out from when it was brand new with every entry on the database from the pre delivery inspection.
It needs some love, but I've done over 500miles in it now trouble free and i love it. the misfire is still there but only from stone cold, once it warms up there is no misfire at all, pulls well.....VERY well!
lots more updates to come so stay tuned