Managed to sort this today .... well mostly...
weather wasn't looking to promising... to avoid getting wet midway through
i reversed into the garage . the car is fitted with an under tray .... knowing i wouldn't be able to jack it to remove the tray (once in the garage) i stuffed plastic bags around the work area just incase i dropped tools or bolts into the engine bay ... its all in the forward planning
The 3 bolts holding the EGR and Manifold flap (throttle body) to the inlet manifold are a ***** to remove ... especially at the left hand rear. I modified a 5mm allen key by cutting a few mm off the end which helped (a bit)
With the throttle body removed i found the the butterfly flap was jammed solid. Ive read the teeth inside the control part strip, disabling the flap, blowing the 10amp fuse and throw up a warning light .... mines the classic case scenario
here's the body ... its pretty bad, but ive seen worse....
The old and the new. New part is a Pieburg unit ....as originally fitted.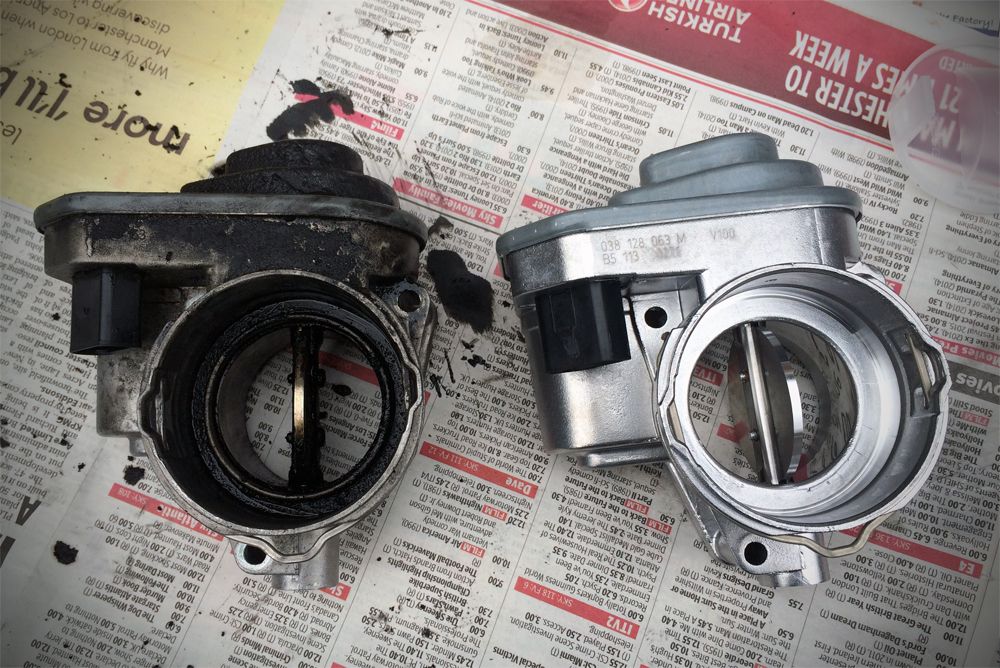 EGR valve was pretty gummed up ...
Carefull cleaning with wynnes throttle cleaner ...
Leave it much cleaner ....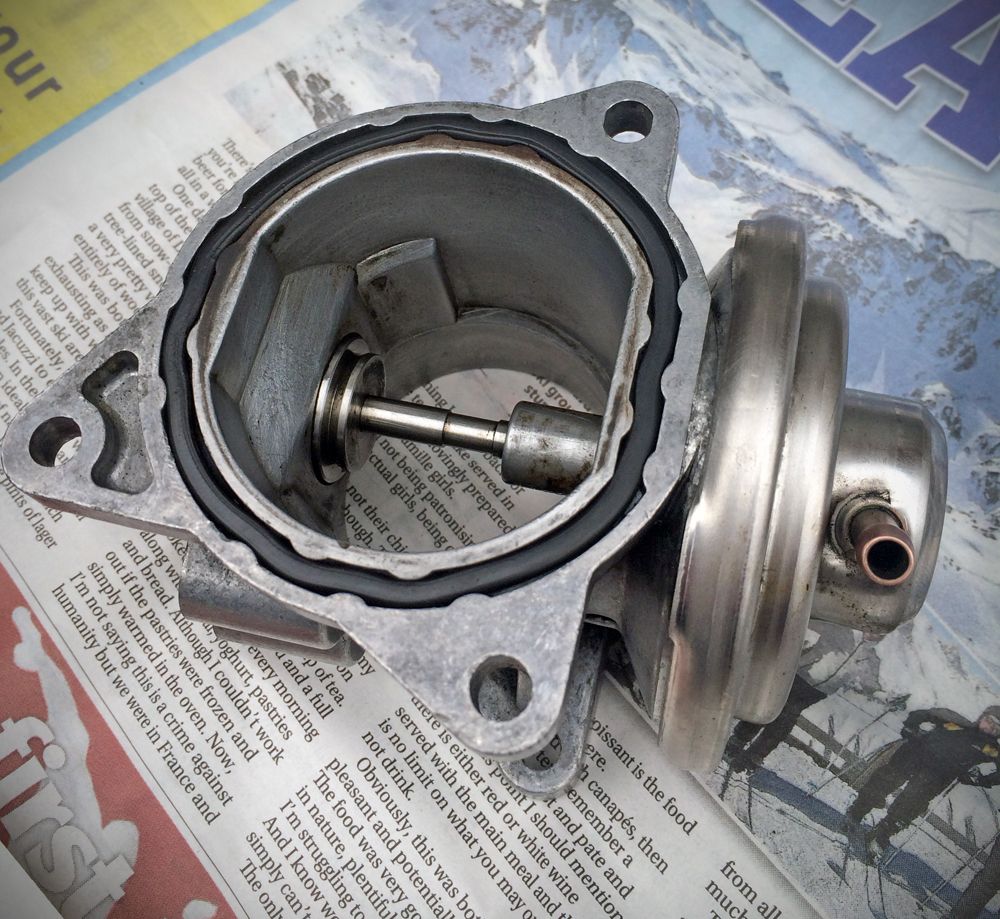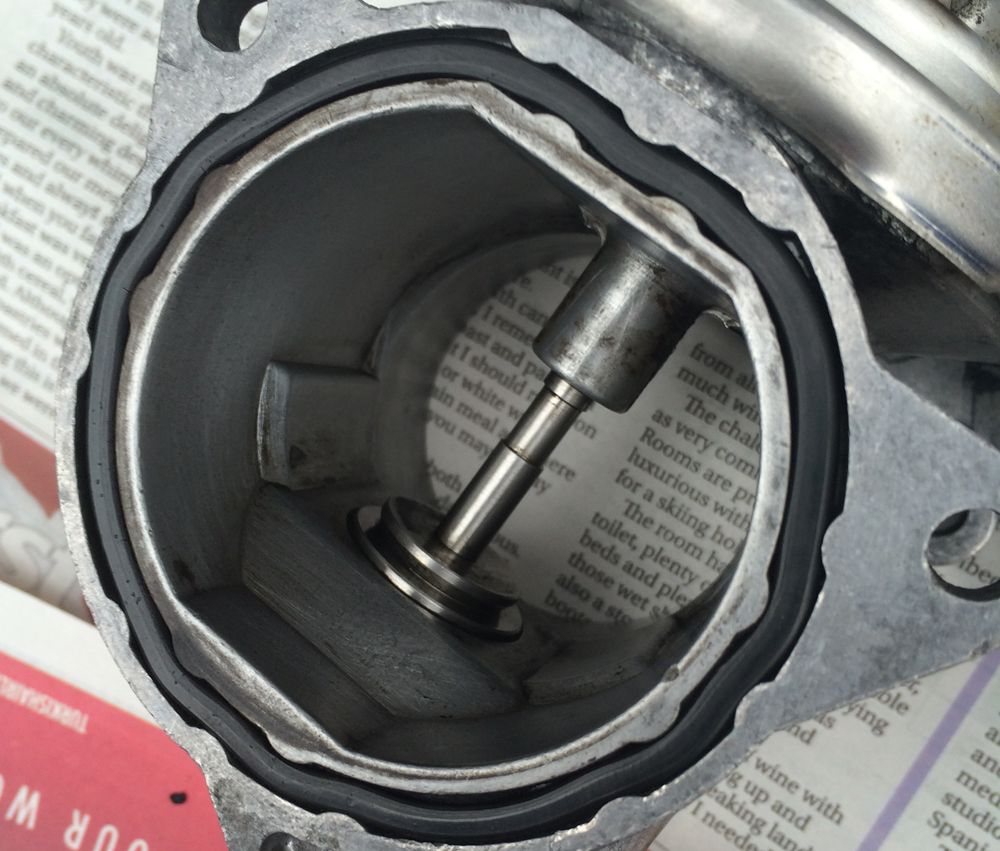 EGR intake Before ....
After ....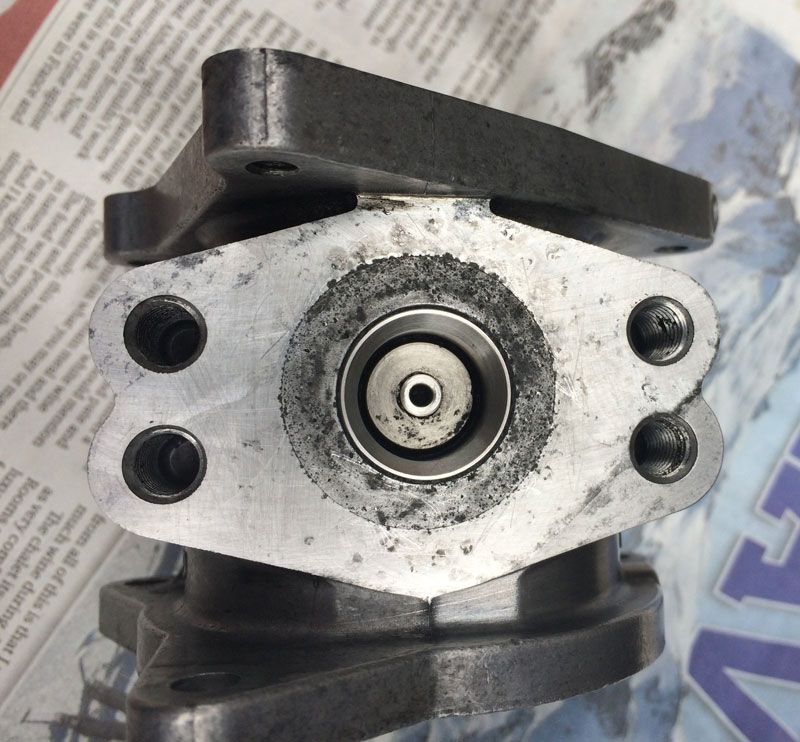 EGR with the restricted flow gasket fitted.
I replaced the fuse
And fired her up.
The throttle response is crisp the car pulls like a train and the engine closes down smoothly..... the warning light stays off.
But i have a new issue. After restarting the engine (at operating temp) the car idles at 1000rpm for a minute or so then drops back to normal which is around 800rpm
never did that before.
Last edited: