Had the car a couple of weeks now, its currently SORN until i sell on my present car which i plan to do within the next couple of weeks once i have a fresh MOT on it.
The Audi's a 55 plate 2.0 TDI sport, one previous owner, FSH, half leather, parking sensors etc etc.
Its tidy enough but i plan to mint it up over the next few months and add some subtle OEM quality mods.
Not due a service for another 2K miles but im going to do oil, air and fuel filter changes before that.
Two of the rims desperately required refurbishing and i had a couple of quotes (to do all four) one at £260 and one at nearly £400
so decided to do the two worst ones myself. The other two arne't too bad and can wait until spring 2015.
Got a touch up stick to sort the stone chips, new mats and a Haynes workshop manual
With the dark nights drawing in i can only steal a few hours at weekends but im itching to get stuck in to a full machine polish to correct the paint and full interior/engine detail.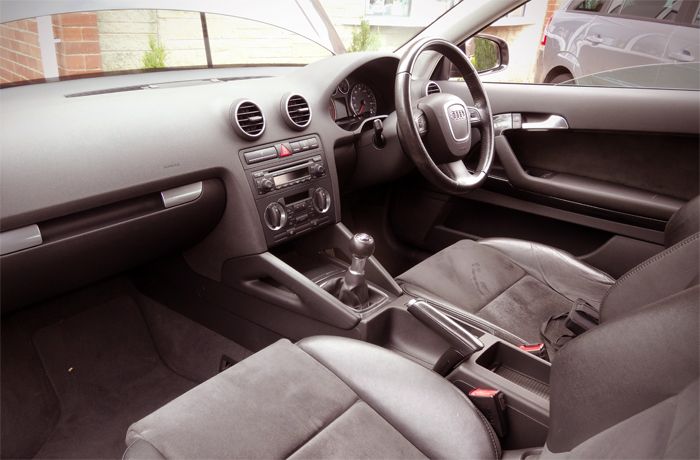 Last edited: