After around a month of looking i finally decided on the A6 Avant i wanted. So i made the 3 and a half hour journey via 4 different trains to go and pick it up!
To say i am happy though is an understatement, the car is a dream come true for me.
It is the 2.0 TDi Ultra Black Edition with the Technology Pack. Its a year old and has only done just over 4,000 miles as well so is pretty much as new.
I have already ordered new wheels for it because as nice as the current wheels are they are way too common for my liking. On another note, does anyone know who much they are worth in order to sell at all? Tyres are 255 / 35 / 20.
Anyway, on to the photos i guess! Only taken the 4 on my iPhone so far though.
IMG_9642
by
Rob Hawke
, on Flickr
IMG_9643
by
Rob Hawke
, on Flickr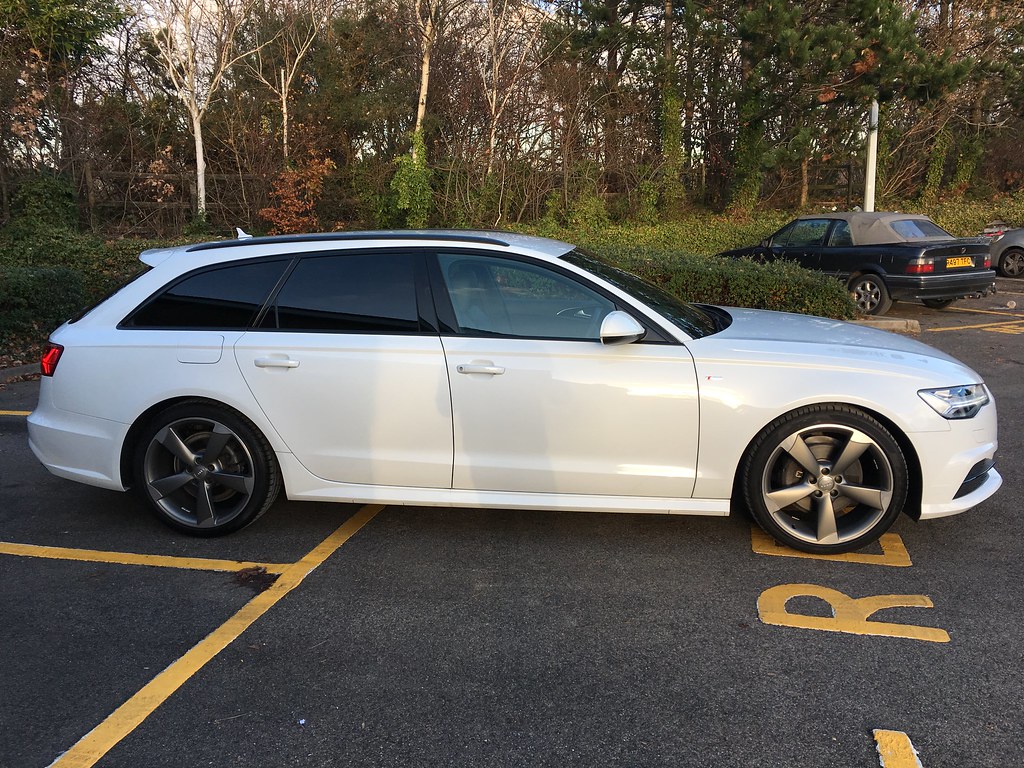 IMG_9644
by
Rob Hawke
, on Flickr
IMG_9645
by
Rob Hawke
, on Flickr