poking badgers with spoons
Hello every one and welcome to my build thread.
it all started about two years ago when i got my 1997 a3 1.8t sport. here is the first pic I took of it when I got it.
best day ever considering my only other car was 1.4 rover 25 which to be fair i blew up
i paid 2k for it. when i bough the car it had 89000 miles on the clock, FSH, all the extras it could of got, it even came with the original receipt for 22.5k. the only thing that had been done to it was a milltek cat back, i decided i wasn't going to go crazy and start modding it straight away, especially when i was already paying £211 pounds a month insurance.
in the first winter i had in the car the clutch went so i replaced it with the ECS stage one clutch and flywheel kit. (sorry no picture of that)
then the next thing i did was my FMIC. which was a right chew on to get it to sit behind the bumper with out having the pipes sticking through the bumper but! i managed to get it on.
the core.
and then the box of random pipes i got it make it fit.
after a great deal of annoying tries to get the bumper on with out trimming it down i finally done it !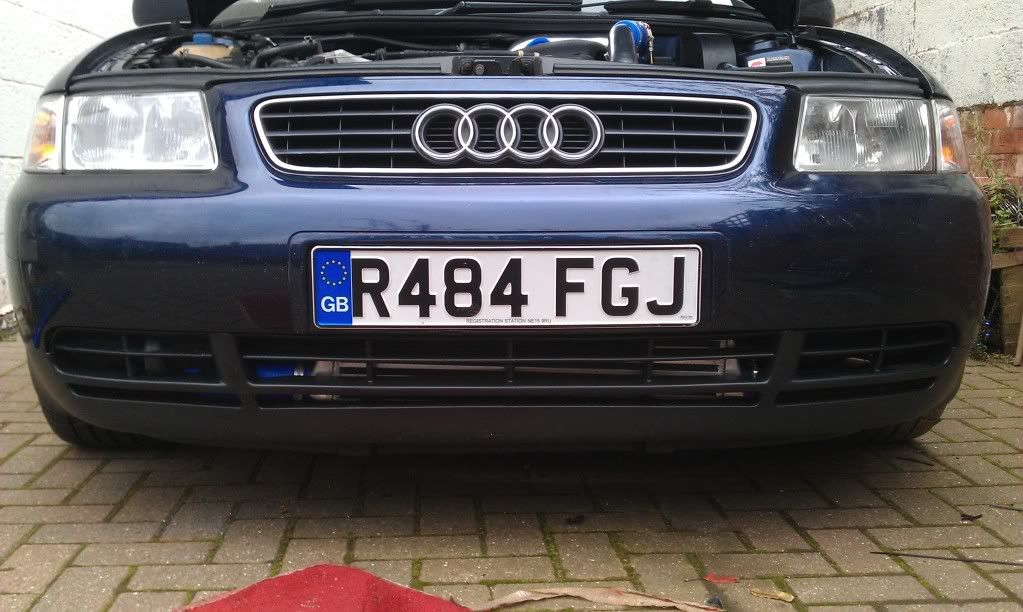 i know its not straight but so what it does its job and if you get that close to see that its not straight iv either ran you over or your far to close to my car and are about to get ran over.
after the FMIC was fitted the next thing i did was fit a silicone TIP and a jetex filter.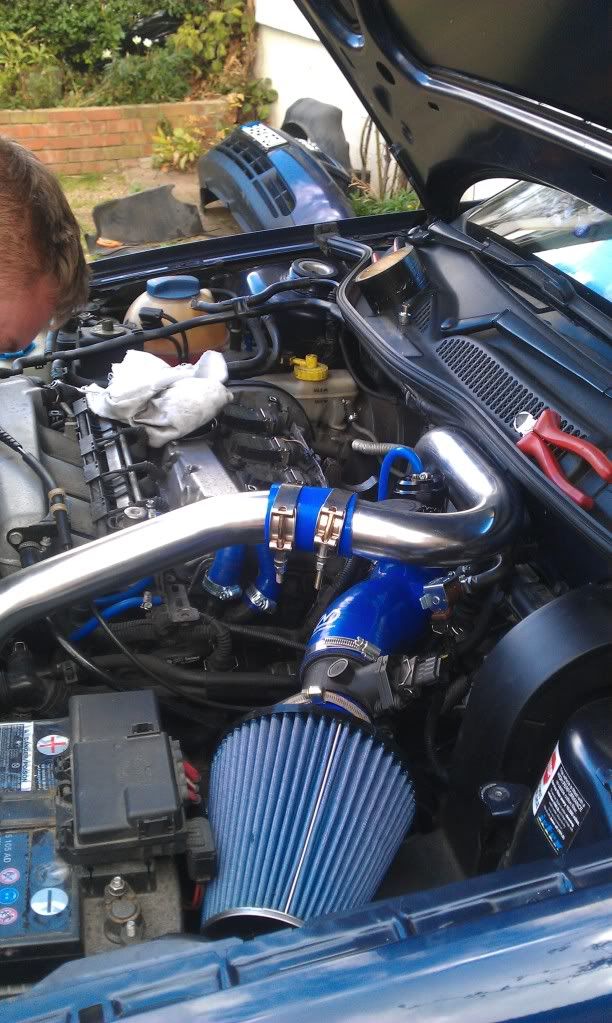 next up will be the real reason why this thread was made!
Last edited by a moderator: