Well, had my car just over 2 weeks and now covered 1500 miles. I have to say, this is one very capable cruising car, very comfortable, and very economical. It also handles well in the twisties, and can be fun too. Loving the seats, never any backache now after a long drive, and the gearbox is excellent. The s-tronic is quiet, quick, and very smooth when changing the gears and perfectly suited to the 2.0tdi. The engine is a peach, makes my x-type seem so agricultural. My wife even questioned whether it was a diesel or not, so I will have to be careful and remind her if she borrows it!!!!
The black paint is a bitch to keep clean, wish I had the white, but realistically couldnt have waited 8 months. The boot is an excellent shape, and very practical, better than my X-Type estate, and my 1 series before that. My only complaint is the cup holder, who decided it was a good place to put it under the armrest!?!?! They should be sacked!!! I can live with it though, considering how good it is at everything else!
I've been averaging 54-60mpg on motorway runs, and around 45mpg around town.
A few pics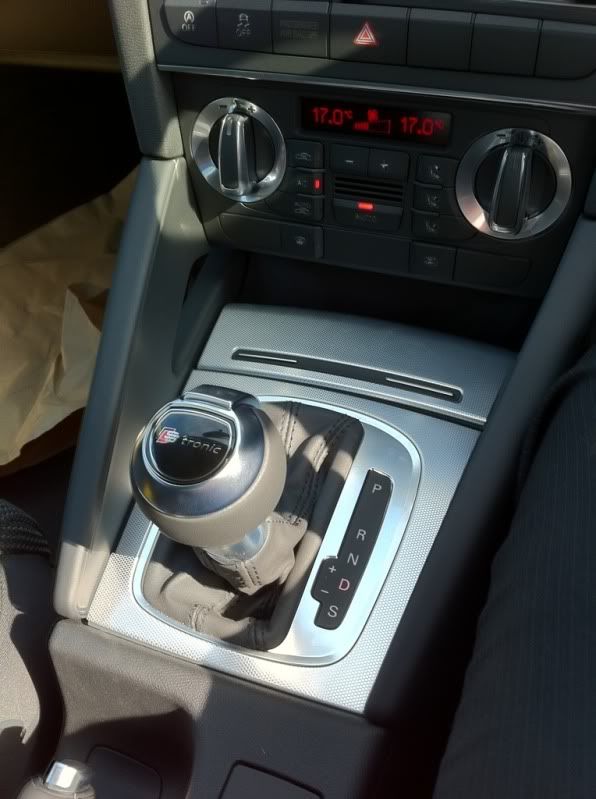 I will take it on a proper photo shoot this evening, but have to say