Hi guy's! A Norwegian here trying to build a cheap but effective track car and looking for tips and information.
Bought the car cheap for 10k Nok since the MOT was due in 2015 and the car has been parked for the last two years.
It's a 2000 model 1,8 turbo quattro with AQA engine and a 02M gearbox (i think) imported from Japan!
Not pretty in any way and that makes it a perfect track car both for winter and summer season.
This is my starting point:
First a good high pressure wash;
Practicing on my Japanese
Started on the strip down. First job was to remove all electrical DEFA and the A/C.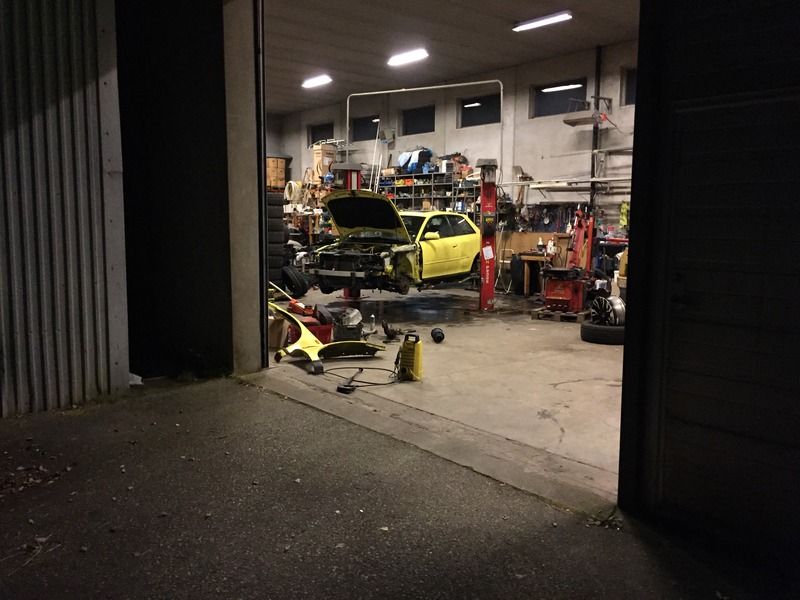 It got some sort of aftermarket exhaust. Nice sound but looks terrible.
With all pieced off I gave it a good wash and searched for rust and damages.
I had a spare set of R32 MK4 springs and shocks that I would like to use for this as a winter setup.
Blasted and paintet them black to past the MOT. Did the same for the brakes while I was at it.
Also got donated some parts from a friend of mine who's got an S3. Replaced the rear swaybar for the S3 one.
And back to stock headlights. Only missing the turn signals.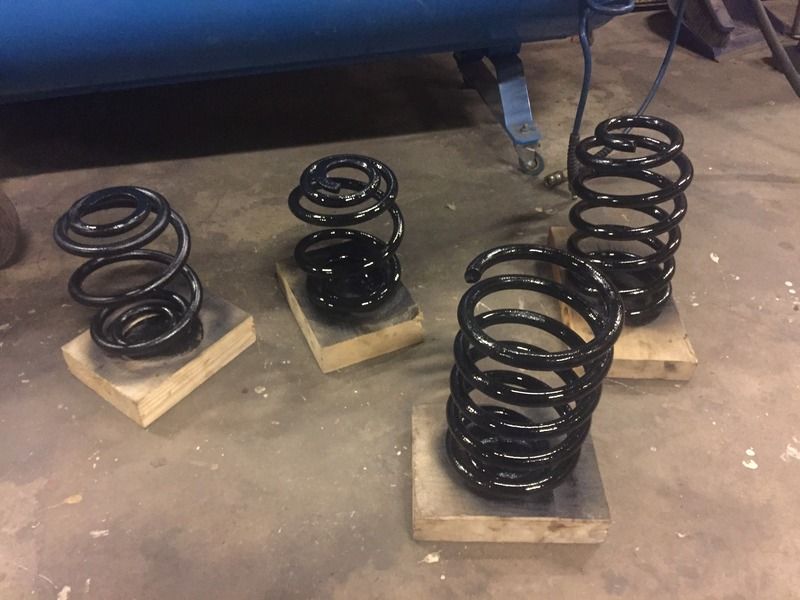 After a couple of hours the car was driveable again.
Gave it a good clean and i'm now waiting for some parts off ebay before the MOT inspection and getting the plates back on it.
For the winter setup I will drive on some 16" ice tyres and use a blue haldex controller.
Some plans I have for the car.
Strip out the interior. Roll cage and bucket seats.
Clean up electrical wires. Move the ECU in under the dash? Move battery to the rear. Have a cable from a BMW that I think should do the trick?
Raise the gear shifter. Mount the shift tower on top or weld a new bracket for it. Any good tips?
Remove as much weight as possible.
Have a KW var1 coilover set in the garage that I will use for summer season. Together with some camber plates and powerflex bushes.
Engine wise I will get the remap first (if it's not done yet).
I also have a new block with new rods on hand. Since this is a budget build might get my hands on a cheap k04 turbo kit.
External oil cooler and power steering fluid cooler is needed.
Since it's yellow I would like to get some black decals to give it a track car look and trying to sort some fender flairs as well.
Found my way to this community to get ideas and tips on what to do (and not) and hope you can lead me in the right direction